RV University This Week 02/01/2010
Sunday, January 31 2010 @ 03:52 pm UTC
Contributed by: RVED101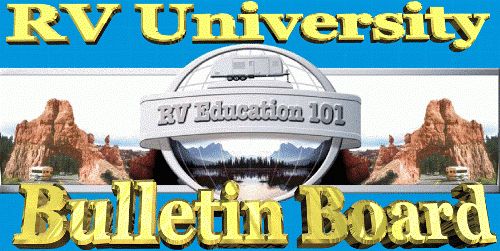 RV University this Week
Your weekly source for interesting
RV articles, tips, tricks, video clips and advice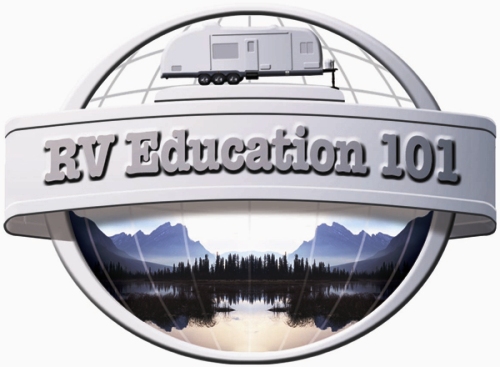 From the Industry Leader in RV Education:
RV Education 101
U of RV Journal #51 - February 1, 2010
---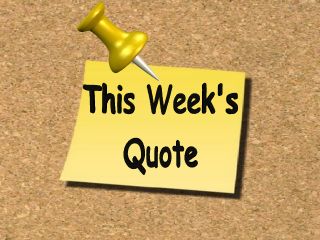 "The neat thing about RVing is each time I walk in to the RV my mind is flooded with only good memories."
~ Mark Polk
---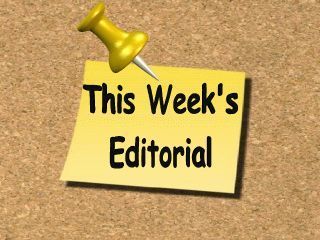 BY MARK

Hi Everybody,
We were thinking about taking a short weekend RV trip when suddenly we get hit with an ice storm. I guess it's still a little early to take the RV out of winter hibernation. The weather is really odd in this part of the country. Last Thursday I was working in the yard wearing jeans and a short sleeve shirt and Saturday we have an ice storm with temperatures in the teens.
We take lots of weekend RV trips during the regular camping season and it is usually to our favorite destination at the beach. The other day I wanted to see where else we could get away for the weekend but not have to travel too far from home. Be sure to read this week's feature article to see what I discovered.
On another note I want to talk briefly about personal security issues when we travel by RV. RVing is and should be fun. When we travel by RV we feel safe and secure. The majority of campgrounds and destinations we visit are safe and secure. Eventually we let our guard down a little because it is such a relaxed environment. That's what happened to Nick Russell and his wife on a recent RV outing to get their RV repaired. They traveled by RV for years never expecting to encounter a problem and then it happened, a violent encounter! Fortunately nobody was hurt, but it opens our eyes to the possibility of what can happen and it makes us wonder what we would do put in the same situation.
What measures can you take to help keep your guard up and travel safe in your RV? Read my RV Travel Security article for some safety tips.
Until next week, plan your trip, travel safe and enjoy your RV experiences. Remember, getting there is half the fun!
Mark
---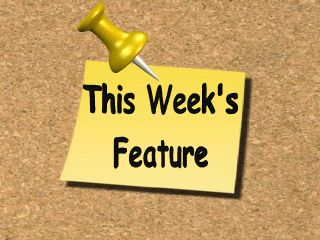 Cost Effective Weekend RV Fun Sometimes spending your weekend at home is just plain boring. There really isn't much to do, but on the other hand you don't have much of time before the weekend is over and it's back to work again....... Read the article
---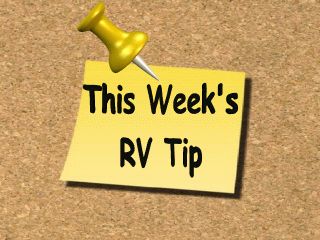 BY Mark Polk
Mark's RV Quick Tip #1:
Let's take a moment and discuss some dos and don'ts concerning LP gas:
Do remember to turn the main gas supply on when you're ready to use a gas appliance.
Do have the system checked if you suspect a leak, disturb the gas system, or at least once annually.
Do take the proper steps to safely transport, store and use LP gas cylinders.

(look at this system we came across)
Do review all cautions and warnings on the LP gas system and appliances in your owner's manual.
Do not use an open flame to check for leaks.
Do not use the range burners or oven as a source of heat; it is not vented outside and depleted oxygen can cause asphyxiation.
Do not go to a gas station to refuel unless you extinguish any open flames and, or pilot lights and turn LP gas appliances off.
Do not transport LP gas cylinders inside a vehicle.
Do not be afraid of LP gas, but do respect it and handle it properly.

Mark's RV Quick Tip #2:
Preventive Maintenance : is maintenance you perform on your RV before a problem exists. These checks are designed to prevent or identify potential problems that could lead to mechanical breakdown, malfunction or failure of a component or system on your RV. Preventive Maintenance consists of cleaning, inspecting, lubricating, adjusting and servicing your RV.

Scheduled or routine maintenance: is performed in intervals normally based on time, mileage or hours. Scheduled maintenance is designed to keep your RV in top operating condition and prevent untimely breakdowns and repairs. It is absolutely essential that you read your owner's manual and warranty information in regards to who is responsible for what when it comes to scheduled maintenance. Scheduled maintenance that is required by the manufacturer and not performed can void your warranty.

Emergency Maintenance: is maintenance and / or repairs that are required when you least expect it due to component, system or mechanical failure. In many situations emergency maintenance is required because preventive maintenance and scheduled maintenance were not performed.
---
Loan Calculator .....
Check out this week's poll: "Who drives or tows the RV most?" To participate in the poll, look on the left hand column (here at RV University) towards the top



Share your thoughts & experiences with other RVers and Campers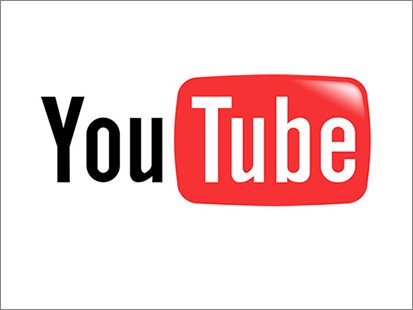 ---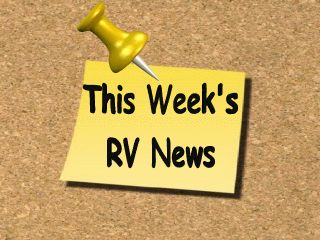 Big problem for small business; lenders reluctant to make loans
HGR Truck & Trailer has been dealing with tough times since 2007, when soaring gas prices flattened its sales of cargo and utility trailers.....
Annual RV convention on way to Hernando County
Recreational vehicles of all types, from luxury liners to tag-alongs, are on their way once again activity to Hernando County....
Could trailers be sent to Haiti instead of auctioned off?
Would unused trailers manufactured to serve people affected by Hurricane Katrina in 2005 be a good fit for residents of activity earthquake-ravaged Haiti?....
---
...with Mark
Q. Hi Mark,
I enjoyed your article on cold weather RVing . We are in the process of purchasing our first Class A motor home and we would like to find one that can be used in freezing temperatures.
We are looking at fairly high end, older (early to mid 90's) diesel pushers such as 1992 the Monaco Crown Royal or Dynasty, Newmar Mountain Aire, Holiday Rambler, etc. How can I tell if the motor home we are considering is equipped for freezing temperature use? Is having double pane windows a good indicator?
Do you know which models are particularly good and/or bad at being used in freezing temperatures?
Where can I find this information?
Around here it is typically in the +7°F to +23°F range during the winter with cold snaps into the 0°F range and once in blue moon (every 10 or so years) we will experience a super cold night down to close to -40°F. I'm not expecting to camp in -40°, but above 0°F would be nice.
I would hope that at least the high end motor homes, and or specific make/model motor homes could provide fully functional running water in sub-zero temperatures as long as the main furnace is used to keep the interior at room temperature (knowing that the furnace is used to heat the water tank bays on many, if not all Class A motor homes). Ideally I would like my family to be able to fully utilize running water while we travel in the winter with whichever RV we purchase.
Thank you.
Mark Says: Unfortunately RV's really aren't designed for sub zero temperatures. They are only required to meet minimal insulation values and other requirements that could cause major problems in freezing temperatures. Condensation issues, frozen plumbing systems, frozen wastewater valves and inadequate heating sources are just a few problems you may encounter.
With that said some RV's are built with options like arctic packages where some of these concerns are upgraded for cold weather camping, but still not at 40 below zero. You would definitely want an RV with these options so you would have heated holding tanks, heated compartments where ever water lines are located, upgraded furnace, dual pane windows, and upgraded insulation values. Even with this you would always need a guaranteed source of heat to prevent water and people from freezing.
The problem is this type of equipment is considered an option in most cases and the first owner of the RV would have had to add these options when the unit was built. So, with an older unit you would need to find one built like this. Higher end units really have nothing to do with these types of features, except maybe for dual pane windows and a larger furnace to heat a larger space.
I have camped in 8 to 15 below temperatures and found it difficult to keep the unit warm and had problems with the holding tanks freezing. The only water you would have available is what you can carry in the on board fresh water tank because no water source would be available in those temperatures. Basically the entire water system, including the holding tank would need to be in heated space to have access to running water, and the heat source would need to be constant for the duration of your trip.
---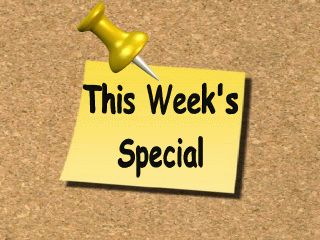 Let RV Education 101 help you save money in 2010
RV Seminar DVD 6PACK Plus free DVD SAVE MONEY---LIMITED TIME ONLY- Now offering a free DVD with this purchase, titled: The RV Orientaion. The RV Orientation is not sold retail only through RV Dealers. The RV Orientation is 54 minutes long and it's packed with information on topics like campground setup, the LP gas system, water system, electrical system and much more. We even added a bonus chapter on RV safety features and some bloopers to make it more entertaining. It applies to all types of RV's, with the only exception being a pop-up.
sale price: $99.95 Buy Now
---

16 RV Single DVD Titles in our Library
An Introduction to RV's
Drive Your Motorhome Like a Pro
RV Awning Use, Care and Accessories
RV Safety Features, Tips and Tricks
Pop Up 101
Travel Trailer 101
Class A Motor Home 101
Class C Rental / Owner
Winterizing & Storing your RV
EZ RV Add Ons and Must Have RV Products
Trailer Towing, Weights, Hitch Work & Backing
Motorhome Towing
RV Campground Basics
Marks Recommended 10 minute RV Essential Items
Deep Cycle Battery Care & Maintenance for RV's and Boats
RV Care and Maintenance
Money Saving DVD Sets Available

Travel Trailer / 5th Wheel Training DVD Sets
Class A Training DVD Sets
Class C Training DVD Sets
---
14 RV Instant Download E-Book Titles in our Library
The Original Checklists for RVers
Winterizing and Storing your RV
THE RV BOOK now available as an ebook
The Three Primary Systems of an RV
Insider's Guide to Buying an RV
RV Buyers Survival Guide
Trailer Towing, Weights, Hitch Work & Backing
A Collection of RV Tips
Pop-Up Basics 101
Dinghy Towing
Deep Cycle Battery Care and Maintenance
RV Awning Use and Care
RV Safety Features, Tips and Tricks
RV Care and Maintenance
RV Campground Basics
---
General and Unsubscribe Info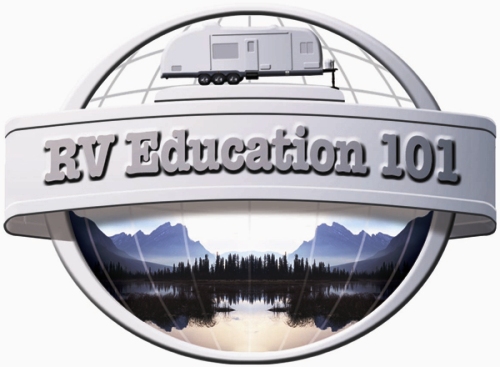 About us:
Our goal with RV University This Week is to provide you with helpful information to make all of your RV experiences more enjoyable. I left my position as an RV Sales and F&I manager in 2000 to start my own company, RV Education 101. We produce educational videos, DVDs and e-books on how to use and maintain your RV. The reason I left my job was due to my concern about the lack of educational and safety awareness material available to the RV consumer, in other words, you. We are a small company. My wife Dawn left her position in RV sales to help start the company and is our Sales and Marketing Director. We currently have a 35-foot Class A motor home. We have two boys, Tyler 13 and Josh 19, both avid RVers and two dogs, Gracie and Buck. Gracie is the good one. If you would like to learn more about us and RV Education 101 feel free to visit http://www.rveducation101.com
RV University This Week © Copyright 2010 Mark J. Polk, except where indicated otherwise. All rights reserved worldwide. Reprint only with permission from copyright holder(s). All trademarks are property of their respective owners. All contents provided as is. Advertisers are solely responsible for ad content.
To contact us with feedback or questions, email to: info@rveducation101.com
To subscribe, please go to: http://rveducation101.com/email/
To unsubscribe, please go to: http://rveducation101.com/email/unsubscribe.asp
RV Education 101 Newsletter is an opt-in ezine available by subscription only. We neither use nor endorse the use of spam. Your email address will ONLY be used to distribute this newsletter and will NEVER be sold or given to any other entity!!
Happy Camping,
Mark & Dawn
RV Education 101
150 Bay Ridge Rd
Harrells, NC 28444-8896
910-484-7615
Copyright 2010 by RV Education 101