FREE RV Newsletter
RV 101® this Month
Privacy is important to us; therefore, we will not sell, rent, or give your name or information to anyone. At any point, you can select the link at the bottom of every email to unsubscribe:

RV Consumer E-mag Archives
---
Learn How to Use your RV and How your RV Works:
Get Your RV orientation training online Now
University Navigator
RV Education 101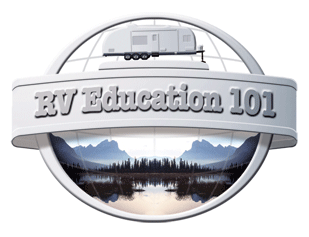 Curriculum


Opening the door to your RV Education
Blogs
RV Education 101&reg, the premier provider of educational videos, books and RV information for the RVing public.
Sponsors
Explorer RV Insurance:
Your RV insurance can and should fit your RV. To get a free RV insurance quote with absolutely no obligation from Explorer RV Insurance Agency, Inc. call 1-888-774-6778.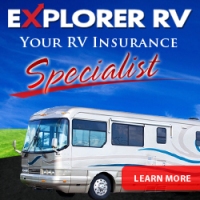 Tired of dead batteries?
Stop the problem for good with the charger, maintainer & conditioner that Mark uses on all his batteries:
The Battery Minder
Need a sway control hitch? Learn More about the Equal-i-zer® The Original Equal-i-zer Sway control hitch has been enjoyed by thousands of trailer owners for over 50 years. Learn more about the Equal-i-zer hitch, and find which hitch will work best for you

Copyright
We welcome you to LINK to this blog or any post within this blog. UNALTERED CLICKABLE links must be used in addition to giving FULL credit to Mark Polk and RV Education 101 with a SPECIFIC CLICKABLE link to the ORIGINAL content. Other unauthorized duplication and/or use of this material without the express written consent of Mark Polk is strictly prohibited.
Welcome to RV UNIVERSITY

RV Travel Security 101
It's easy to let your guard down sometimes and to forget that not everybody you encounter is as honest and law abiding as you might be. This is an excerpt from my Checklists for RVers E-book to help keep your guard up and travel safe in your RV.
For one minute, try to think the way a criminal would think. If you were at a rest stop looking for your next target or victim, what would you look for? Let's pretend for a moment that you were going to target a vehicle. Which would be more appealing, a car whose owner stopped for a quick bathroom break or an expensive looking Class A motor home, whose owners are out walking their dogs? I don't have the mind of a criminal but this is an easy choice. That expensive looking RV probably has expensive contents inside like, jewelry, cameras, and a laptop computer.
Okay, we have come to the conclusion that we, the RVers, are the prime target for the criminal mind, so what can we do to protect ourselves? That's what this RV security checklist is for; to give you some ideas on how to protect yourself and you're personal belongings when you're traveling in your RV.
Do

n't

stay overnight at a rest stop.

Rest stops attract criminals.

If you stop at a rest stop it should

only be for a short break and then back on the road. Lock the RV and take turns using the facilities, always leaving someone in or close to the RV. Always be on the look out for anything or anyone that looks suspicious. Keep your cell phone handy in case you need it and don't open the door for anybody

,

unless you know who

it is.
Rest stops aren't the only place you need to be concerned about.

Every time

you stop to refuel

there are

certain precautions

you

need to

take.

I

t's easy to

be vulnerable to a thief at a gas station or a truck stop. I have a bad habit of leaving my wallet on the console of our Class C motor home. The door isn't locked and your spouse is taking advantage of the time to walk the dogs. This is how quick it can happen. Get in the habit of locking the doors whenever you or someone else is not physically in the RV.
Most robberies occur at night and most

travel

related

robberies

occur at rest stops, gas stations, convenience stores and ATM machines. Try to schedule most of your stops during daylight hours, and whenever you stop be aware of your surroundings.

If something doesn't look right leave.
Wa

l-M

art or other parking lots where you might stop to get a few hours of sleep can present security problems too.

You should always park in a well lit area and the entry door of the RV should be facing where most

of the

activity is. A thief prefers to work where it is dark and where it is least likely to draw any attention. Close your curtains or blinds so it's not possible for someone to look inside. Don't open the door for anybody unless you know who

it is. I

f it's a security guard ask for identification before you open the door.

As much as we would like to believe that campgrounds are 100% safe and secure don't let you

r

guard down.

You don't need to be paranoid, just use

some

common sense.

Don't leave expensive equipment lying around unsecured.

Vehicle t

ow bar

s

, hitches, bicycles

and other items need to be under lock and key.
Keep any valuables inside the RV secured and out of sight. It's a good idea to purchase a small fire proof safe to store valuables and important paperwork in. The safe might protect your valuables from the hazards of a fire but it will still need to be stored in a

secure,

out of the way place

,

inside the RV.
Always lock the RV when you're not physically at the campsite. Do not store valuable equipment in outside storage compartments. Believe it or not

,

a vast majority of RV's use the same exact key as yours for

outside

storage compartments. If you store valuables, like golf clubs, fishing gear or tools in the outside compartments you may want to

have the locks

change

d

.
Plan your trip, travel safe and enjoy your RV experiences. Remember, getting there is half the fun!

Happy Camping

Mark




Copyright by Mark J. Polk owner of RV Education 101


RV Expert Mark Polk, seen on TV, is the producer & host of America's most highly regarded series of DVD's, videos, books, and e-books.http://www.rveducation101.com/

Sign up for your free "RV Education 101" Newsletterhttp://rveducation101.com/email/
---

16 RV Single DVD Titles in our Library
An Introduction to RV's
Drive Your Motorhome Like a Pro
RV Awning Use, Care and Accessories
RV Safety Features, Tips and Tricks
Pop Up 101
Travel Trailer 101
Class A Motor Home 101
Class C Rental / Owner
Winterizing & Storing your RV
EZ RV Add Ons and Must Have RV Products
Trailer Towing, Weights, Hitch Work & Backing
Motorhome Towing
RV Campground Basics
Marks Recommended 10 minute RV Essential Items
Deep Cycle Battery Care & Maintenance for RV's and Boats
RV Care and Maintenance
Money Saving DVD Sets Available

Travel Trailer / 5th Wheel Training DVD Sets
Class A Training DVD Sets
Class C Training DVD Sets
---
14 RV Instant Download E-Book Titles in our Library
The Original Checklists for RVers
Winterizing and Storing your RV
THE RV BOOK now available as an ebook
The Three Primary Systems of an RV
Insider's Guide to Buying an RV
RV Buyers Survival Guide
Trailer Towing, Weights, Hitch Work & Backing
A Collection of RV Tips
Pop-Up Basics 101
Dinghy Towing
Deep Cycle Battery Care and Maintenance
RV Awning Use and Care
RV Safety Features, Tips and Tricks
RV Care and Maintenance
RV Campground Basics
---
Last Updated: Monday, August 26 2013 @ 01:20 pm UTC|Hits: 11'272