RV Education 101 and RV Cooking Show Partner to Expand Offering to the RV Consumer
Wednesday, April 13 2011 @ 01:45 pm UTC
Contributed by: RVED101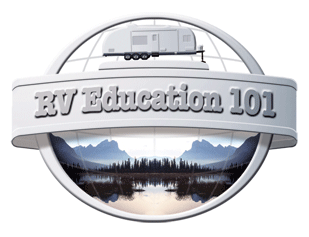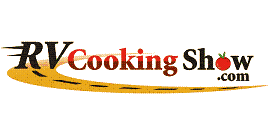 Harrells, NC (April 1 3 , 2011) – Combining forces to offer RVing consumers a learning resource for using and maintaining their RVs as well as discovering interesting RV destinations and delicious dishes, RV Education 101 and RV Cooking Show aim to help RVers become RV savvy in more ways than one .
RV Education 101 is the premier provider of educational videos, books and RV information and is also the producer of "Mark's RV Garage", an internet television style how-to series teaching RVers the ins and outs of RVing . The RV Cooking Show, part RV travel guide, part cooking class on wheels shares information about not-to-be missed RV destinations and shows RVers how to create fantastic destination-related dishes in their own RV kitchens.
Mark and Dawn Polk, RV Education 101 owners agree , "It's a great fit for both of our audiences . There's more to RVing than the RV itself. We want to offer technical information, but we also want to provide relevant information on the entire scope of RVing. The joint venture with RV Cooking Show is a great way to help educate consumers about many aspects of RVing and for people new to RVing to see firsthand what it's all about."
"Partnering with industry experts such as the Polk's is a tremendous benefit to our audience. Their experience in RV know-how paired with our traveling and dining expertise serves viewers a well-rounded diet of RV smarts," remarked Evanne Schmarder, producer and host of the RV Cooking Show. " We are absolutely delighted to be associated with RV Education 101 and Mark's RV Garage."
Dawn adds, "RV Education 101 is the industry's voice on operational and safety issues and RV Cooking Show is the industry's voice on destinations and location- related food preparation in the RV kitchen. RVers are hungry for both categories – travel and meal planning / preparation along with RV knowledge and information."
Go to RV Education 101
and RV Cooking Show for more details
###
About RV Education 101
RV Education 101 produces professional RV how-to instruction training videos and DVD's, books and e-books on using and maintaining your Recreation Vehicle (RV). RV expert Mark Polk provide s viewers with as much RV information, tips and safety advice as possible includ ing RV walk through training and orientation videos, RV winterizing and storing, trailer towing, towing behind your motorhome, and essential RV items that you won' t want to leave home without.
About RV Cooking Show
Part RV travel guide – part cooking class on wheels, the RV Cooking Show takes viewers on adventures to some of the most sought-after or interesting but little-known RV locales in the country and then creates healthy, easy, delicious destination-related dishes in host Evanne Schmarder's RV kitchen.
Media Contacts:

E-mail: Dawn Polk
E-mail: Evanne Schmarder
Dawn Polk, RV Education 101, 910-484-7615
Evanne Schmarder, RV Cooking Show, 702-460-9863