RV University This Week 03/14/2011
Monday, March 14 2011 @ 01:00 pm UTC
Contributed by: RVED101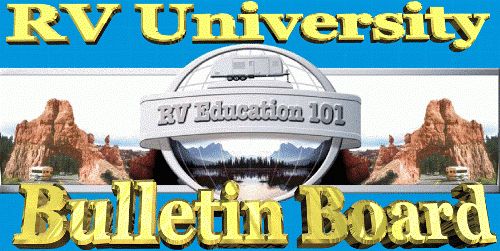 RV University this Week
Your weekly source for interesting
RV articles, tips, tricks, video clips and advice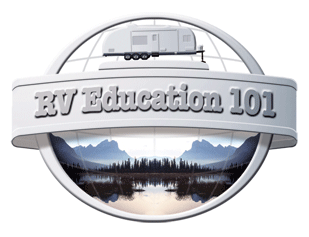 From the Industry Leader in RV Education:
RV Education 101
U of RV Journal #94 - March 14, 2011
---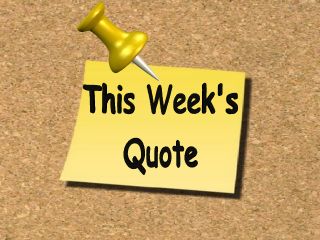 "The result of the educative process is capacity for further education."
~John Dewey U.S. philosopher and educator
Are You RV EDUCATED?
Brought to you by RV Education 101
Take these short tests and see...
---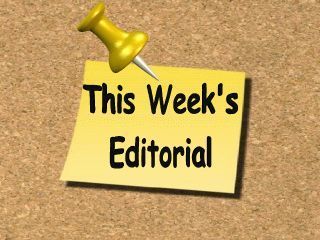 by Mark Polk
Hi Everybody,
I can't believe it's already the middle of March. The good news is soon we will be using the RV more. We have a couple trips planned and I can't wait. My goal is to not work at all when we take the RV on a camping excursion, just relax and have fun doing what we enjoy most.
A few months ago I got frustrated at how cluttered my garage at the house was getting, so I started looking for a DIY storage building project. I ran across a company called Versatube Building Systems. Versatube designs and sells well engineered steel frame structures like carports, storage buildings, garages and RV shelters that are easy to assemble and build.
Versatube helped me design a storage building suited for my needs and I worked on the building project on the weekends. We produced a video of the construction process. If you enjoy DIY projects and need more storage space like me, or a garage or RV shelter take a minute to watch the video posted below in this newsletter. The people at Versatube are great to work with and I am really pleased with how the building turned out.
Stay tuned next week for Episode 4 of Mark's RV Garage. You won't believe your eyes when you see what the vintage trailer project looks like. Dawn thinks I lhave ost my mind!!
Until next week, plan your trip, travel safe and enjoy your RV experiences. Remember, getting there is half the fun!
Mark Polk
**REMINDER! Like the RV Education 101 Facebook page. We post helpful RV information often and would also appreciate feedback, tips, RV related photos and comments from you!
---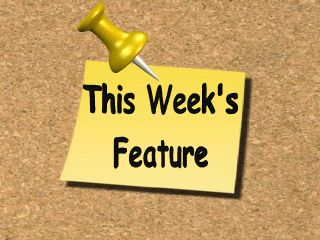 Dead RV Batteries
The topic of RV batteries seems to come up a lot among RVers, and there is good reason for it. Did you know the average life for RV batteries with limited battery care and maintenance is only 2 to 3 years, and that 85% of all 12-volt batteries manufactured die before they should? Read More Here
---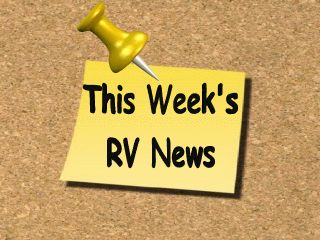 Brushy Lake State Park to close Aug. 15
A lazy summer day at a near-by state park may be a thing of the past when the Oklahoma Tourism and Recreation Department (OTRD) closes Brushy Lake State Park. But legislators and local officials are scrambling to keep the popular park open.....
Folks staying at Pismo Coast RV Park evacuated
Pismo Coast RV Park in Pismo Beach was one of those areas under an advised evacuation for the tsunami warning last Thursday morning.....
Cummins Chairman and CEO Tim Solso expected to be appointed to Presidential advisory board
COLUMBUS, IN - Cummins Inc. (NYSE: CMI) announced that Chairman and CEO Tim Solso is one of 10 business leaders expected to be appointed by President Barack Obama to the President''s Management Advisory Board (PMAB). The PMAB was established in April 2010 to provide advice on how to implement best business practices to improve management and operation of the federal government......
---
Cartoon by Mark Polk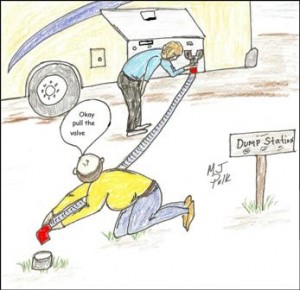 RVing with Mark Polk - 5 Easy Steps to help keep dump station open
There is a real concern about what the future holds for RV dump stations..........
---
Check out this week's poll: " After winter RV storage, how do you prepare your RV for travel and camping?"
To participate in the poll, look on the left hand column (here at RV University) towards the top
---
DIY PROJECT-
Mark demonstrates how to construct your own Versatube Steel frame building. The building can be finished with metal siding or it can be finished in your personal choice of an alternate exterior finish like vinyl siding, wood siding, hardy plank,or stucco.
Versatube offers buildings in all sizes, from small storage buildings to large clear span buildings. Whether you are looking for extra storage space, a carport, a one or two car garage or a building to store your RV in Versatube has a building for you.

---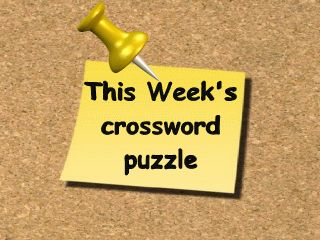 RV Education Crossword Puzzle
This play and learn crossword puzzle is "Avoiding RV Insurance Claims ".
Have fun, play and learn.
---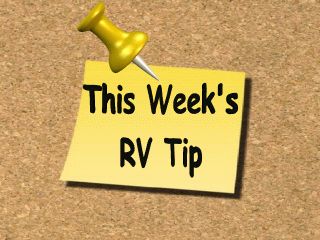 by Mark Polk
How an RV Refrigerator Works:
The refrigerator in your RV will work off of LP gas or electricity. It's not like the refrigerator in your house. An RV refrigerator doesn't have a compressor, or any moving parts for that matter. It works off of the principle of absorption. Instead of applying cold directly, the heat is drawn out, or absorbed. The theory is, when there is an absence of heat there is cold. Basically your RV refrigerator uses heat, either from an electric heating element or LP gas flame. The heat starts a chemical reaction and then through evaporation and condensation causes it to cool. It also works off of gravity, freezing the freezer compartment first and then dropping down to the refrigerator compartment.
---
...with Mark Polk

Q. Hey, Mark! What do you know about nitrous in tires and how it relates to RV tires as far as care and maintenance? I've heard multiple things as far as having nitrous in regular vehicle tires; how it extends the life of the tire, smoother rolling when driving, etc, but I'm curious as to how it relates to RV tires, more specifically 5th wheels, travel trailers, etc.
Thanks!
Mark Says:
When I was at the National RV Trade show in Louisville this past year I noticed lots of manufacturers advertising nitrogen in the tires of their new RVs.
I would say the biggest feature and benefit nitrogen offers is that the tire won't lose pressure over time. Tires can lose from 1-2 psi per month. Nitrogen molecules are larger than oxygen molecules and won't work out through the tires as quickly. Along with proper tire pressure (that won't decrease over time) you benefit from improved fuel economy and better, longer tire wear.
If you did need to add pressure to the tires I think you need to find a place that has nitrogen, but I guess lots of folks feel the benefits of nitrogen outweigh the cons.
---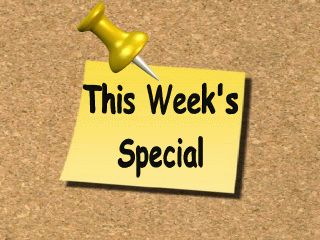 Let RV Education 101 help you save money in 2011
This weeks featured product:
The RV Book
OVER 52,000 copies sold since 2006.
Your personal guide to understanding and enjoying your RV. "RV Expert" Mark Polk turns complex into easy, making all of your experiences safe, fun & stress free.
The RV Book was written to help make all of your RV experiences safe, fun and stress free. We purchase RV's so we can travel to new destinations, relax and build lasting memories with our family and friends. We want to get away from work, the phone calls and other day-to-day hassles. RV's give us the freedom to go wherever we want, whenever we want. But, nothing will ruin a trip or a vacation quicker than not understanding how to properly use and maintain your RV.
Length: 274 pages
Review by:
GREG GERBER
Editor-in-Chief of RV Daily Report ~
"Mark Polk has written a superbly insightful book on how to use and properly maintain any recreation vehicle. This indispensable guide will save RV owners plenty of money and countless hours of frustration. With the possible exception of a sewer hose, The RV Book should be the first thing new RV owners buy. After reading it, they should store it in the cabinet above their refrigerator - it will be like taking an RV service technician with them on vacation. As a seasoned RV user himself, Mark knows first hand what all RV owners need to know to enjoy a hassle-free and safe experience on the road and in the campground. Don't have an RV yet? The RV Book can help anyone select the right motorhome or travel trailer based on the unique needs of his or her family. Mark skillfully guides even the most novice of RV users through the sometimes complicated maze of buying, owning, storing and maintaining a recreation vehicle. The book's resource section lists the names of scores of companies and associations directly involved in the RV industry, along with their web addresses should further information be desired. Reading The RV Book is just like buying 10 years of RVing experience."
BUY NOW-
---
Sponsors and Helpful RV Links:

Own a motorhome?
Membership in FMCA brings with it a wealth of benefits and services
— all specially designed to meet the needs of motorhome owners.
The value of these benefits and services far exceeds the cost of the annual dues.
Benefit highlights
RV Insurance-Consignment Coverage: In today's economy more and more RVers are looking at consignment contracts with RV dealerships as an option to sell their RV. The typical RV insurance policy may not provide coverage for your RV while it is in the possession of an RV dealership; in fact, many policies specifically exclude coverage for RVs being sold on consignment.......
MBA Rental Insurance for Dealers and Consumers: Specializing in RV Rental Motorhome Insurance Since 1978. An "A" Rated Insurance Company Insuring over 2,000 Rental Dealers Nationwide. .......
MaxxAir : The best way to describe MaxxAir is to say it's in the air moving business -- RV ventilation to be more specific........
DirecLink: Stop relying on brake controllers that use devices to sense what's happening. DirecLink gets its information direct from the source - your tow vehicle. ........
KOA: KOA camping is different. Our Great People make sure of that. At every one of our over 475 locations our focus is you. Your experiences. Your enjoyment. Your memories. Your camping. ........
Camping World: Placing your order with Camping World is easy with knowledgeable crew members ready to assist with questions, or find just the right product you need. ........
Camping/RV Battery Chargers- BatteryMINDers® are the new generation of SMART, pulse type "computer-on-a-chip" chargers, that safely charge and maintain all size / type / brands of batteries including starter, deep cycle and sealed types including AGM "dry" made by OPTIMA, ODYSSEY, EXIDE, INTERSTATE, et al. They do all of this without ever overcharging, no matter how long they are left on charge – days-weeks-or even months. Dubbed the chargers with "brains," they are the first to fully-automatically reverse the primary cause of early battery failure known as "sulfation". Sulfated batteries once considered beyond recovery can now be brought back to long-term useful condition. Certain models of BatteryMINDers® can more than double the useful life of new batteries.
Progressive Dynamics Inc. The source of bright ideas since 1964 Progressive Dynamics offers quality Recreational Vehicle products to the RV industry.
Dicor Corporation is a leading supplier of innovative products to the OEM and component manufacturers for recreational and conversion vehicle industries, as well to distributors in the recreational vehicle and automotive aftermarkets.
The Itasca Reyo® made a splash last year as the first full-size Class A coach built on the nimble Mercedes-Benz® Sprinter chassis. For 2011, the Reyo adds a third model to take full advantage of the improved fuel-economy and power of the Mercedes-Benz turbo-diesel engine. A whole new Class A revolution continues to grow. Join in the fun today with your very own 2011 Itasca Reyo.
Whether you are brand new to the RV experience or a veteran of the traveled road, learn step-by-step, all the facets of RVing - from the obvious to the "I never realized that"... Go HERE to find out....
Episode #1 of "Mark's RV Garage"

Episode #2 of "Mark's RV Garage"

Episode #3 of "Mark's RV Garage"


Are you an RV dealer? RV Education 101 created a program just for your customers! The RV Orientation Online Training Program.
This online RV training program includes an RV orientation video similar to the walk-through class you receive at the RV dealership. The RV Orientation video is 54 minutes long and is packed with information on topics like campground setup, the LP gas system, water system, wastewater system, electrical system, RV appliances, RV accessories and much more. We even added a bonus chapter on RV safety features, and some bloopers to make it more entertaining. The video is generic and covers all types of RV's including motorized and towable RV's. If your RV dealer does not offer this online RV training program you can purchase it here
We also offer RV Dealer bulk discounts on our training materials. Our Walk through DVDs have helped tens of thousands of RV consumers learn how to properly operate and maintain their RVs. Hundreds of RV dealers across the country are benefiting from what our program has to offer the customer oriented RV dealership. Contact Dawn today for your RV dealership pricing: dawn@rveducation101.com

---


RV Education 101 & RV University went mobile!
Check us out on the go
http://www.rveducation101.mobi
&
http://www.rvuniversity.mobi
from your phone!. .....


Share your thoughts & experiences with other RVers and Campers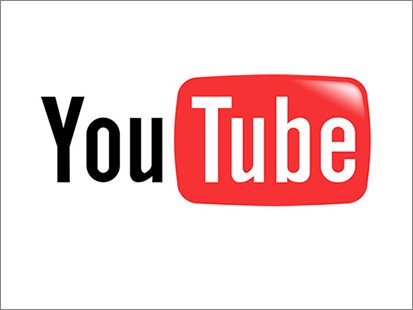 Money Saving DVD Sets Available

5th Wheel Training DVD Sets
Travel Trailer Training DVD Sets
Class A Training DVD Sets
Class C Training DVD Sets
---
17 RV Single DVD Titles in our Library
An Introduction to RV's
Pop Up 101
Travel Trailer 101
Class A Motor Home 101
Class C Rental / Owner
RV Awning Use, Care and Accessories
RV Safety Features, Tips and Tricks
Winterizing & Storing your RV
EZ RV Add Ons and Must Have RV Products
Tow Your 5th Wheel Like a Pro
Trailer Towing, Weights, Hitch Work & Backing
Drive Your Motorhome Like a Pro
Motorhome Towing
RV Campground Basics
Marks Recommended 10 minute RV Essential Items
Deep Cycle Battery Care & Maintenance for RV's and Boats
RV Care and Maintenance
---
15 RV Instant Download E-Book Titles in our Library
The Original Checklists for RVers
Winterizing and Storing your RV
THE RV BOOK now available as an ebook
The Three Primary Systems of an RV
Insider's Guide to Buying an RV
RV Buyers Survival Guide
Trailer Towing, Weights, Hitch Work & Backing
A Collection of RV Tips
Pop-Up Basics 101
Dinghy Towing
Deep Cycle Battery Care and Maintenance
RV Awning Use and Care
RV Safety Features, Tips and Tricks
RV Care and Maintenance
RV Campground Basics
---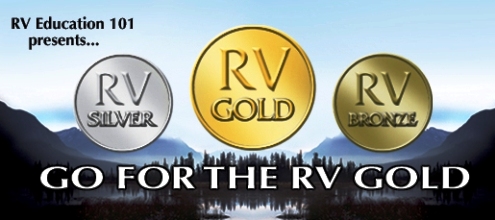 Go for the RV Gold Program
The Go For the RV Gold program is loaded with one-on-one RV training videos, feature articles, RV tips, crossword puzzles, member discounts for RV services and RV products, quizzes, and much more. This is the only online RV training program that will teach you everything you need to know about your RV at such a reasonable cost, and totally at your leisure with no deadlines. There are customized worksheets provided for navigation, so nothing is missed or overlooked. There is a space provided for you to make notes for each topic and then a feature to print the worksheet when completed.
At the end of the program there is a 25 question final exam. If you pass the final exam (you need a 72% or higher score) you will receive your "Go for the RV Gold" training certificate that you that you can proudly display in your home or RV. P.S. If you don't pass the final exam, you will be given an opportunity to take it again until you do pass, so you can receive your Go for the RV Gold certificate.
National Interstate Insurance company offers a 5% safe driver discount when you successfully complete the "Go for the RV Gold" program. Just present your "Go for the RV Gold" certificate of completion to an authorized National Interstate Insurance agent.
The membership fee is only $49.95 per month for 3 months. Billing is on a 30 recurring basis until the final payment is made. This equates to only $12.49 for each in-depth weekly RV training course. When you select the recurring billing payment option you receive the a new RV training module each month. You can't beat this low pricing for one-on-one RV education training in the comfort of your own home or RV. There is no driving to get to the training location, no packed classrooms and no time restraints.
Note: There is second payment option available where you can pay the full $149.85 program price in one payment. If you select this payment option you will receive all 3 RV modules (12 weekly courses) at one time, after payment and registration.
This program compliments our current line of RV Education 101 training dvds!
3 payments of $49.95 or a 1 time payment of $149.85
Buy Now
---
---
General and Unsubscribe Info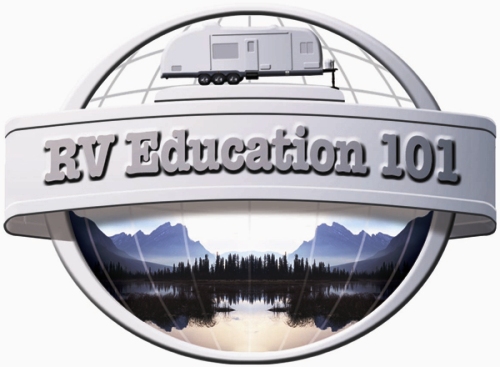 About us:
Our goal with RV University This Week is to provide you with helpful information to make all of your RV experiences more enjoyable. I left my position as an RV Sales and F&I manager in 2000 to start my own company, RV Education 101. We produce educational videos, DVDs and e-books on how to use and maintain your RV. The reason I left my job was due to my concern about the lack of educational and safety awareness material available to the RV consumer, in other words, you. We are a small company. My wife Dawn left her position in RV sales to help start the company and is our Sales and Marketing Director. We currently have a 35-foot Class A motor home. We have two boys, Tyler 13 and Josh 19, both avid RVers and two dogs, Gracie and Buck. Gracie is the good one. If you would like to learn more about us and RV Education 101 feel free to visit http://www.rveducation101.com
RV University This Week © Copyright 2010 Mark J. Polk, except where indicated otherwise. All rights reserved worldwide. Reprint only with permission from copyright holder(s). All trademarks are property of their respective owners. All contents provided as is. Advertisers are solely responsible for ad content.
To subscribe, please go to: http://rveducation101.com/email/
To unsubscribe, please go to: http://rveducation101.com/email/unsubscribe.asp
RV Education 101 Newsletter is an opt-in ezine available by subscription only. We neither use nor endorse the use of spam. Your email address will ONLY be used to distribute this newsletter and will NEVER be sold or given to any other entity!!
Happy Camping,
Mark & Dawn
RV Education 101
150 Bay Ridge Rd
Harrells, NC 28444-8896
910-484-7615
mark@rveducation101.com
dawn@rveducation101.com
Copyright 2011 by RV Education 101