RV University This Week 12/06/2010
Monday, December 06 2010 @ 07:21 pm UTC
Contributed by: RVED101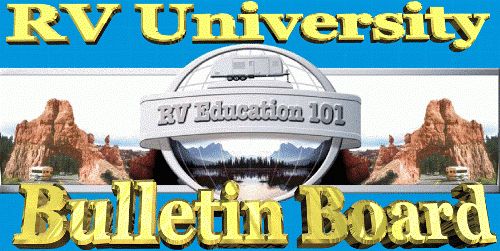 RV University this Week
Your weekly source for interesting
RV articles, tips, tricks, video clips and advice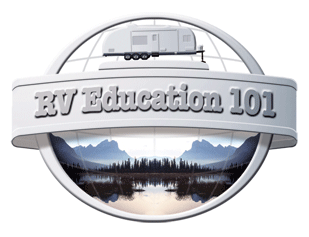 From the Industry Leader in RV Education:
RV Education 101
U of RV Journal #83 - December 06, 2010
---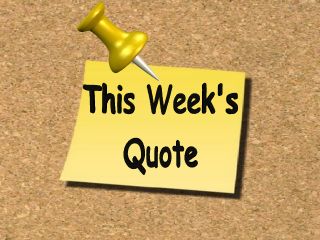 "There are some things you learn best in calm, and some in storm."
~Willa Cather
---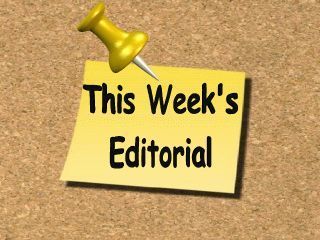 by Mark Polk
Hi Everybody,
As many of you already know I am a big Pittsburgh Steelers fan. Growing up I watched the Steelers win four Super Bowl titles in a six year span, and two more since that famous era. As I was preparing to attend the upcoming 48th annual National RV Trade Show I received an invitation to attend an unveiling at the Evergreen RV display. I knew that Terry Bradshaw (four time super bowl winner and hall of fame quarterback) was a spokesperson for Evergreen RV, and the invitation stated that he would be there for the product unveiling.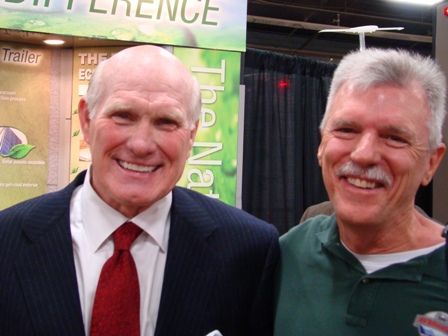 Needless to say I made it a point to be there, and although I was curious to see the new Evergreen travel trailer I also wanted to get Terry's autograph for my boys who are big fans as well. It was hectic, but I did manage to get the autograph and was fortunate to have my picture taken with him as well.
As for the Evergreen travel trailer unveiling it was a very well designed light-weight unit built exclusively from composite materials. There was no wood used in the manufacturing process and it was "green certified." To see this new high-tech travel trailer (The Element) and to learn more about what it takes for an RV manufacturer to be "green certified" be sure and read this week's feature article.
There was lots to see and talk about at the show. I will be posting information on what I considered to be new and interesting at the show on our Facebook page , so keep checking back.
Several months ago we filmed a new DVD titled "Tow your 5th Wheel Trailer Like a Pro". In October I announced that it would be available soon. We had some issues with our replication company concerning new technology for mastering the DVD. Long story short the new title arrived a couple of days ago. In an effort to apologize to those of you who pre-ordered the DVD and just in time for a great Christmas gift we are offering the DVD for $19.95. This is a limited time offer so get it at the sale price while you can.
Until next week, plan your trip, travel safe and enjoy your RV experiences. Remember, getting there is half the fun!
Mark Polk
**REMINDER! Don't forget to watch my RV Savvy segments on RVTV! I spent time with RVTV's Producer Rob Engeman at the Louisville show and the crew filmed some great stuff to show you in the upcoming episodes!
---

GREAT RV CHRISTMAS GIFTS or Stocking Stuffers!!!

Our DVDs are on sale for the Christmas holiday season thru 20 December.
NOTE: Make sure you order by 15 December if you want it in time for Christmas!!!! These DVD sets make a great stocking stuffer for your favorite RVer.....So hurry now for some great RV Education at a great price!
We are also offering a 10% discount on our online programs through 25 December.





---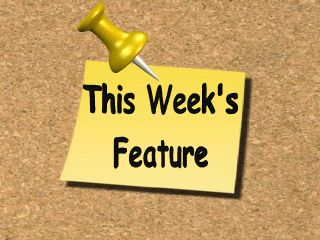 What is a "Green Certified" RV? I just returned from the 48th annual National RV Trade Show in Louisville, Kentucky. There was a good representation of exhibitors and manufacturers at the show and attendance was up from last year's scaled down show. All good signs that the RV industry is on the rebound. ............ Read the article
---
---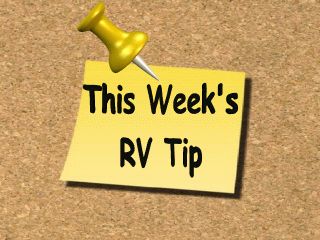 by Mark Polk
Mark's RV Quick Tip:
Test the RV LP gas system for leaks by using an approved LP gas leak detector solution. With the main gas supply on swab all LP gas fittings and connections with a non-corrosive bubble solution, available at your local RV dealership. If bubbles are noticeable at any fittings or connections turn the main gas supply off and have the leak repaired by an authorized service center. If you attempt to tighten the fitting yourself always use a back up wrench to avoid damage to the threads, fittings or other components. Recheck for leaks after tightening any fittings.
Caution: Never check for LP gas leaks using an open flame. If you don't feel comfortable working around LP gas, have these checks performed by an authorized RV service center.
Note:You should take your RV to a qualified RV service center annually to have the LP gas system checked. RV technicians have the equipment required to test the LP gas system for leaks and to test and adjust the LP gas operating pressure so the appliances will operate properly.
---
---
...with Mark Polk

Q. I have a question about batteries. There are four 6 volt house batteries and two 12 volt maintenance free chassis batteries. I keep them properly filled with distilled water and maintain their charge. I also make sure all corrosion is cleaned from the connectors and around the mounts. These batteries are at least six years old and I noticed the last time I serviced the batteries, there was excessive corrosion (which I cleaned) and it appeared that the batteries are slightly bulging. I did not notice this before. The two chassis batteries appear normal. What is the life expectancy I can expect from my batteries? I do plan on replacing them shortly. Would you recommend maintenance free batteries all around?
Thank you.
Mark Says:
Six years is really good for lead acid batteries. I have heard battery company employees say that if a deep cycle battery lasts 7 years you have gotten a long service life from it.
Bulging is not good. I would seriously consider having them replaced before asking too much more from them in the way of heavy usage.
I prefer batteries that I can service over maintenance free type batteries, but that's just me.
The best batteries available (in my opinion) for RV use are absorbed glass mat (AGM) batteries. They are more expensive but will out perform and outlast regular lead acid batteries.
---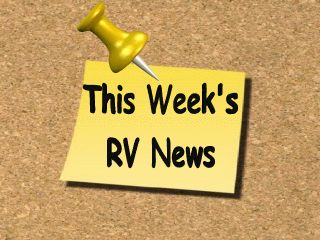 DEP Warns Landowners About Illegal Recreational Vehicle Sewage Connections
Recent cases in which recreational vehicles, or RVs, used as residences have connected to sewage systems or holding tanks have prompted the Department of Environmental Protection to warn landowners in the Marcellus Shale region such connections are illegal and dangerous without proper approvals ........
GISP to unveil detailed plans
GALVESTON — Two years after Hurricane Ike wrecked Galveston Island State Park, state officials are set to unveil a plan for the park's restoration at a meeting Tuesday. ........
Gulf Coast looks to Midwest retirees for post-spill boom
For all the oil spill claims and cleanup work by BP, retirees from the Midwest may be the best survival bet for some Gulf Coast resort towns this winter........
Take advantage of area's weather with winter camping
Southern Nevada provides varied opportunities for cool-season camping on public lands surrounding Las Vegas. Located within easy driving distance of the city, developed camping areas near Lake Mead and Mojave, on the Colorado River, in desert wonderlands and high in the mountains beckon the adventurous. Additionally, primitive camping without developed facilities remains an option in many areas.. ........
---
RV Links:

Own a motorhome?
Membership in FMCA brings with it a wealth of benefits and services
— all specially designed to meet the needs of motorhome owners.
The value of these benefits and services far exceeds the cost of the annual dues.
Benefit highlights

Are you an RV dealer? RV Education 101 created a program just for your customers! The RV Orientation Online Training Program.
This online RV training program includes an RV orientation video similar to the walk-through class you receive at the RV dealership. The RV Orientation video is 54 minutes long and is packed with information on topics like campground setup, the LP gas system, water system, wastewater system, electrical system, RV appliances, RV accessories and much more. We even added a bonus chapter on RV safety features, and some bloopers to make it more entertaining. The video is generic and covers all types of RV's including motorized and towable RV's. If your RV dealer does not offer this online RV training program you can purchase it here
We also offer RV Dealer bulk discounts on our training materials. Our Walk through DVDs have helped tens of thousands of RV consumers learn how to properly operate and maintain their RVs. Hundreds of RV dealers across the country are benefiting from what our program has to offer the customer oriented RV dealership. Contact Dawn today for your RV dealership pricing: dawn@rveducation101.com
A product that Mark personally uses: Camping/RV Battery Chargers- BatteryMINDers® are the new generation of SMART, pulse type "computer-on-a-chip" chargers, that safely charge and maintain all size / type / brands of batteries including starter, deep cycle and sealed types including AGM "dry" made by OPTIMA, ODYSSEY, EXIDE, INTERSTATE, et al. They do all of this without ever overcharging, no matter how long they are left on charge – days-weeks-or even months. Dubbed the chargers with "brains," they are the first to fully-automatically reverse the primary cause of early battery failure known as "sulfation". Sulfated batteries once considered beyond recovery can now be brought back to long-term useful condition. Certain models of BatteryMINDers® can more than double the useful life of new batteries.

---


RV Education 101 & RV University went mobile!
Check us out on the go
http://www.rveducation101.mobi
&
http://www.rvuniversity.mobi
from your phone!. .....


Share your thoughts & experiences with other RVers and Campers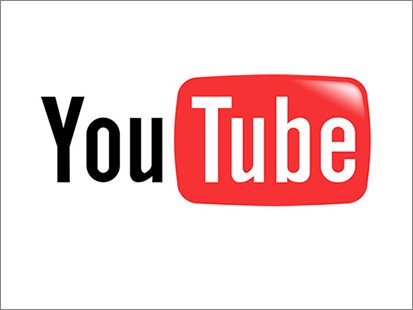 Money Saving DVD Sets Available

Travel Trailer Training DVD Sets
5th Wheel Training DVD Sets
Class A Training DVD Sets
Class C Training DVD Sets
---
17 RV Single DVD Titles in our Library
An Introduction to RV's
Drive Your Motorhome Like a Pro
Tow your 5th Wheel Trailer Like a Pro
RV Awning Use, Care and Accessories
RV Safety Features, Tips and Tricks
Pop Up 101
Travel Trailer 101
Class A Motor Home 101
Class C Rental / Owner
Winterizing & Storing your RV
EZ RV Add Ons and Must Have RV Products
Trailer Towing, Weights, Hitch Work & Backing
Motorhome Towing
RV Campground Basics
Marks Recommended 10 minute RV Essential Items
Deep Cycle Battery Care & Maintenance for RV's and Boats
RV Care and Maintenance
---
15 RV Instant Download E-Book Titles in our Library
The Original Checklists for RVers
Winterizing and Storing your RV
THE RV BOOK now available as an ebook
The Three Primary Systems of an RV
Insider's Guide to Buying an RV
RV Buyers Survival Guide
Trailer Towing, Weights, Hitch Work & Backing
A Collection of RV Tips
Pop-Up Basics 101
Dinghy Towing
Deep Cycle Battery Care and Maintenance
RV Awning Use and Care
RV Safety Features, Tips and Tricks
RV Care and Maintenance
RV Campground Basics
---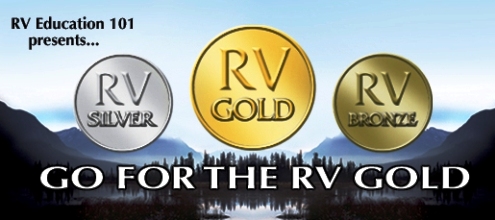 Go for the RV Gold Program
The Go For the RV Gold program is loaded with one-on-one RV training videos, feature articles, RV tips, crossword puzzles, member discounts for RV services and RV products, quizzes, and much more. This is the only online RV training program that will teach you everything you need to know about your RV at such a reasonable cost, and totally at your leisure with no deadlines. There are customized worksheets provided for navigation, so nothing is missed or overlooked. There is a space provided for you to make notes for each topic and then a feature to print the worksheet when completed.
At the end of the program there is a 25 question final exam. If you pass the final exam (you need a 72% or higher score) you will receive your "Go for the RV Gold" training certificate that you that you can proudly display in your home or RV. P.S. If you don't pass the final exam, you will be given an opportunity to take it again until you do pass, so you can receive your Go for the RV Gold certificate.
National Interstate Insurance company offers a 5% safe driver discount when you successfully complete the "Go for the RV Gold" program. Just present your "Go for the RV Gold" certificate of completion to an authorized National Interstate Insurance agent.
The membership fee is only $49.95 per month for 3 months. Billing is on a 30 recurring basis until the final payment is made. This equates to only $12.49 for each in-depth weekly RV training course. When you select the recurring billing payment option you receive the a new RV training module each month. You can't beat this low pricing for one-on-one RV education training in the comfort of your own home or RV. There is no driving to get to the training location, no packed classrooms and no time restraints.
Note: There is second payment option available where you can pay the full $149.85 program price in one payment. If you select this payment option you will receive all 3 RV modules (12 weekly courses) at one time, after payment and registration.
This program compliments our current line of RV Education 101 training dvds!
3 payments of $49.95 or a 1 time payment of $149.85
Buy Now
---
---
General and Unsubscribe Info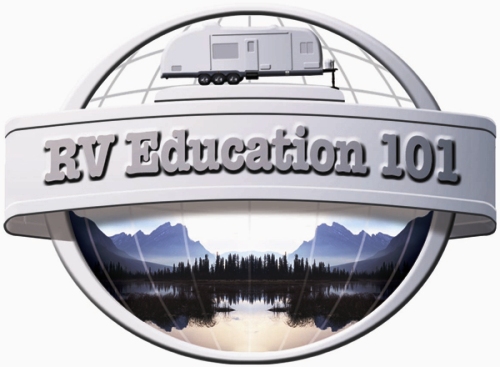 About us:
Our goal with RV University This Week is to provide you with helpful information to make all of your RV experiences more enjoyable. I left my position as an RV Sales and F&I manager in 2000 to start my own company, RV Education 101. We produce educational videos, DVDs and e-books on how to use and maintain your RV. The reason I left my job was due to my concern about the lack of educational and safety awareness material available to the RV consumer, in other words, you. We are a small company. My wife Dawn left her position in RV sales to help start the company and is our Sales and Marketing Director. We currently have a 35-foot Class A motor home. We have two boys, Tyler 13 and Josh 19, both avid RVers and two dogs, Gracie and Buck. Gracie is the good one. If you would like to learn more about us and RV Education 101 feel free to visit http://www.rveducation101.com
RV University This Week © Copyright 2010 Mark J. Polk, except where indicated otherwise. All rights reserved worldwide. Reprint only with permission from copyright holder(s). All trademarks are property of their respective owners. All contents provided as is. Advertisers are solely responsible for ad content.
To subscribe, please go to: http://rveducation101.com/email/
To unsubscribe, please go to: http://rveducation101.com/email/unsubscribe.asp
RV Education 101 Newsletter is an opt-in ezine available by subscription only. We neither use nor endorse the use of spam. Your email address will ONLY be used to distribute this newsletter and will NEVER be sold or given to any other entity!!
Happy Camping,
Mark & Dawn
RV Education 101
150 Bay Ridge Rd
Harrells, NC 28444-8896
910-484-7615
mark@rveducation101.com
dawn@rveducation101.com
Copyright 2010 by RV Education 101