RV University This Week 11/01/2010
Monday, November 01 2010 @ 02:08 pm UTC
Contributed by: RVED101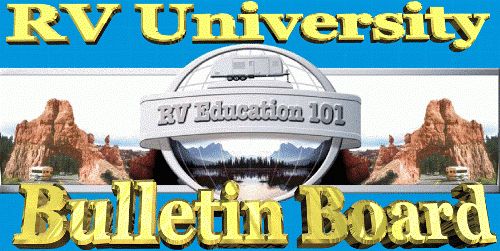 RV University this Week
Your weekly source for interesting
RV articles, tips, tricks, video clips and advice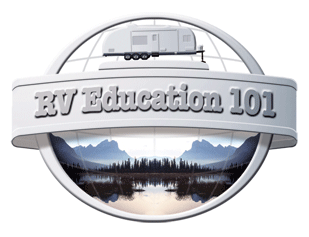 From the Industry Leader in RV Education:
RV Education 101
U of RV Journal #80 - November 1, 2010
---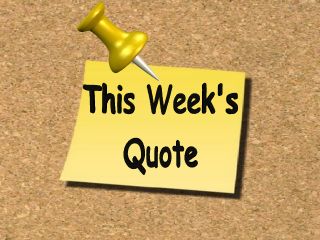 "Minds are like parachutes - they only function when open."
~Thomas Dewar
---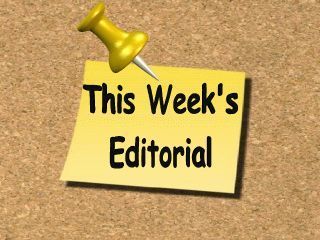 by Mark Polk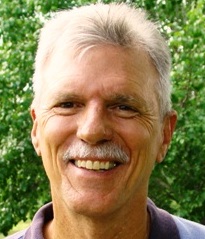 Hi Everybody,
For many years I have wanted to see standardized testing, across the board, when it comes to determining vehicle tow capacities. I have always questioned (not all but many) published tow ratings. When Ford introduced the 2008 model year F-150 advertising an 11,000 pound tow rating I seriously questioned it and in fact called them on it.
I have been following the progress on a Society of Automobile Engineers (SAE) J 2807 standard for establishing tow vehicle ratings and I am pleased to see vehicle manufacturers embracing this new standard.
By 2013 it looks like all manufacturers will be on board, testing their vehicles against this new standard to determine tow capacities. To read more about this topic be sure and check out this week's feature article.
**REMINDER! It is getting colder, don't forget to winterize your RV!
Until next week, plan your trip, travel safe and enjoy your RV experiences. Remember, getting there is half the fun!
Mark Polk
---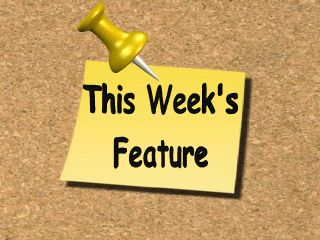 Finally a Towing Standard on the Horizon! What is J2807 and why is it important? If you haven't heard, SAE J2807 is a standard that will be used to determine the trailer weight rating of all tow vehicles........... Read the article
---
Check out this week's poll: "Do you or your partner have a problem backing your motorhome or trailler into a campsite?"
To participate in the poll, look on the left hand column (here at RV University) towards the top
---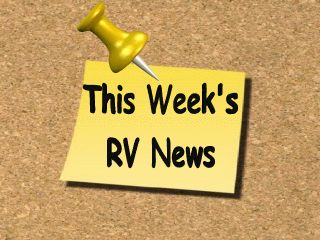 Hot Springs National Park paving project to begin at Gulpha Gorge Campground
Sections of Gulpha Gorge Campground will be closed to traffic for short periods of time starting Monday, Nov. 1 in preparation for resurfacing of the entire campground road system........
Cataloochee Campground in Great Smoky Mountains National Park to require reservations
Advance reservations will be required to camp in Cataloochee Campground next year ........
Deer hunts to close Douthat State Park
All overnight facilities and day use areas will be closed at Douthat State Park Nov. 2 through Nov. 4, Nov. 9 through Nov. 11, and Nov. 16 through Nov. 17 due to managed deer hunts throughout the park....
---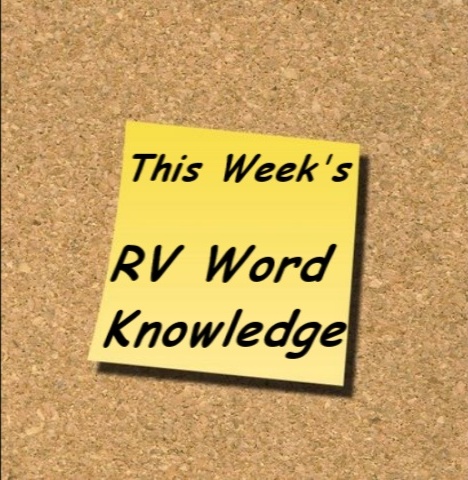 ...with Mark Polk

Ball & Ball Mount –
Hitch balls have three basic measurements, the ball diameter, the shank diameter and the shank length. Ball diameter sizes come in 1 7/8", 2" and 2 5/16". The ball size must be the right size for the coupler on the trailer you are towing, and be rated to tow the trailers GVWR. The ball mount is the removable portion of the hitch that slides into the hitch receiver. For Weight Carrying (WC) hitches it may be necessary to find a ball mount with a drop or rise to help level the trailer when its hooked up to the tow vehicle. An adjustable ball mount is used for heavier trailer applications. Adjustable ball mounts allow the ball to be raised, lowered or tilted to compensate for trailer tongue weight and to attain proper height adjustments. Adjustable ball mounts are normally used with Weight Distributing (WD) hitches.
Diesel Pusher
A motorhome with a rear mounted diesel engine, often times referred to as a pusher.
---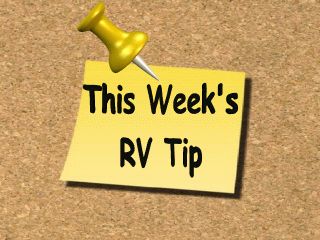 by Mark Polk
Mark's RV Quick Tip:
Storing an RV with slide outs There are many different types and manufacturers for slide out mechanisms. For hydraulic slide outs HWH says storing it "in" or "out" is okay, but they recommend periodically operating the slide outs when the unit is stored. I would say it's better to leave slide outs in the stored, retracted position, with a good tight seal during storage. This will prevent any possible damage from excessive snow accumulation on the slide out awning (if equipped). Always follow the manufacturer directions for operating slide outs. Make sure the RV is level before extending any slide out. If slide outs are stored in the "out" position clean any debris from the top of slide outs before retracting to the stored position.
---
...with Mark Polk

Q. Mark I have a 2007 dodge 1500 quad-cab short bed with a 5.7 hemi and 3.92 axle ratio. I am trying to find out what the towing weight is. I've gotten estimates from 5700 to 11,000 lbs. I have the towing package on it, I called the dealer and they said they could not tell me even with my vin # I am looking at getting a Travel trailer that weights approx. 6700 lbs and 2900 lbs payload. Also i will have a w/d hitch. Will I be able to tow this trailer safely? The truck also has 20" wheels with P275/60R tires. The dealer says I will be ok but I'm afraid they might tell me anything to make a sale.
Thank You
Mark Says:
The 2007 towing guide lists your truck as having a tow capacity of 8,700 lbs. if it is 2WD and 8,500 lbs. if it is 4WD.
Ideally, in a perfect world, you would want the towing capacity to exceed the Gross Vehicle Weight Rating of the trailer you are purchasing. This way the truck can handle the weight even if the trailer is loaded to full capacity.
I believe you said the dry weight was 6,700 lbs. and there were an additional 2,900 lbs. before reaching the GVWR. In this case if the trailer were loaded to the max weight it would weigh in at 9,600 lbs. thereby exceeding the trucks capacity by nearly 1,000 lbs.
This probably would not happen (maxing out to the GVWR), but the numbers do allow for that amount of weight.
At one time I had a 99 Dodge with a 8,800 lb. tow rating and I bought a trailer with a dry weight of 6,800 lbs. I didn't load much in it and boy did I know it was back there.
I personally have always felt manufacturers tow ratings are inflated in an effort to compete with the other guys numbers.
I guess the answer to your question is if you were careful with the amount of weight you load in the empty trailer (you should weigh it when loaded) your truck could tow it according to published tow figures. But as I mentioned earlier, in a perfect world I would look for a trailer with a GVWR that is at or less the trucks published tow rating.
Here is a link to the towing guide where you can check the numbers. Be sure and read the footnotes!
---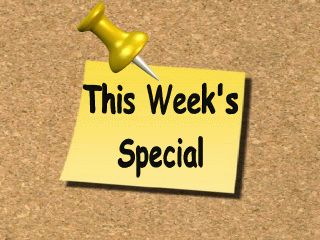 Let RV Education 101 help you save money in 2010
This weeks featured product:
Retire to an RV -The Roadmap to Affordable Retirement Living E-Book Are you considering the RV lifestyle? Is it for you? Can you afford to retire AND travel 365 days a year? Retire to an RV provides you with the information to help you make that decision. This ebook address key questions and areas that those considering the lifestyle want to know. Resources and URLs are included with each chapter as well as a special 10-page resource section to provide even more information. In addition to the authors' considerable knowledge, 41 experienced RV solo and couples contribute their viewpoint and experiences on each topic, adding a depth not ordinarily found in most "how-to" RV books.
Length: 202 pages
Sale Price $17.45
Buy Now
---
RV Links:

Own a motorhome?
Membership in FMCA brings with it a wealth of benefits and services
— all specially designed to meet the needs of motorhome owners.
The value of these benefits and services far exceeds the cost of the annual dues.
Benefit highlights

Are you an RV dealer? RV Education 101 created a program just for your customers! The RV Orientation Online Training Program.
This online RV training program includes an RV orientation video similar to the walk-through class you receive at the RV dealership. The RV Orientation video is 54 minutes long and is packed with information on topics like campground setup, the LP gas system, water system, wastewater system, electrical system, RV appliances, RV accessories and much more. We even added a bonus chapter on RV safety features, and some bloopers to make it more entertaining. The video is generic and covers all types of RV's including motorized and towable RV's. If your RV dealer does not offer this online RV training program you can purchase it here
We also offer RV Dealer bulk discounts on our training materials. Our Walk through DVDs have helped tens of thousands of RV consumers learn how to properly operate and maintain their RVs. Hundreds of RV dealers across the country are benefiting from what our program has to offer the customer oriented RV dealership. Contact Dawn today for your RV dealership pricing: dawn@rveducation101.com
A product that Mark personally uses: Camping/RV Battery Chargers- BatteryMINDers® are the new generation of SMART, pulse type "computer-on-a-chip" chargers, that safely charge and maintain all size / type / brands of batteries including starter, deep cycle and sealed types including AGM "dry" made by OPTIMA, ODYSSEY, EXIDE, INTERSTATE, et al. They do all of this without ever overcharging, no matter how long they are left on charge – days-weeks-or even months. Dubbed the chargers with "brains," they are the first to fully-automatically reverse the primary cause of early battery failure known as "sulfation". Sulfated batteries once considered beyond recovery can now be brought back to long-term useful condition. Certain models of BatteryMINDers® can more than double the useful life of new batteries.

---


RV Education 101 & RV University went mobile!
Check us out on the go
http://www.rveducation101.mobi
&
http://www.rvuniversity.mobi
from your phone!. .....


Share your thoughts & experiences with other RVers and Campers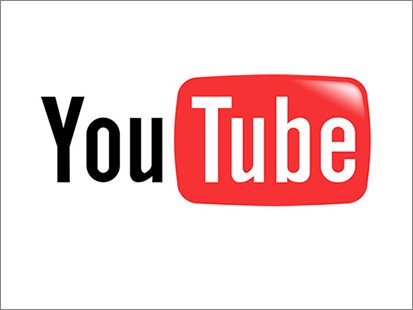 Money Saving DVD Sets Available

Travel Trailer / 5th Wheel Training DVD Sets
Class A Training DVD Sets
Class C Training DVD Sets
---
16 RV Single DVD Titles in our Library
An Introduction to RV's
Drive Your Motorhome Like a Pro
RV Awning Use, Care and Accessories
RV Safety Features, Tips and Tricks
Pop Up 101
Travel Trailer 101
Class A Motor Home 101
Class C Rental / Owner
Winterizing & Storing your RV
EZ RV Add Ons and Must Have RV Products
Trailer Towing, Weights, Hitch Work & Backing
Motorhome Towing
RV Campground Basics
Marks Recommended 10 minute RV Essential Items
Deep Cycle Battery Care & Maintenance for RV's and Boats
RV Care and Maintenance
---
15 RV Instant Download E-Book Titles in our Library
The Original Checklists for RVers
Winterizing and Storing your RV
THE RV BOOK now available as an ebook
The Three Primary Systems of an RV
Insider's Guide to Buying an RV
RV Buyers Survival Guide
Trailer Towing, Weights, Hitch Work & Backing
A Collection of RV Tips
Pop-Up Basics 101
Dinghy Towing
Deep Cycle Battery Care and Maintenance
RV Awning Use and Care
RV Safety Features, Tips and Tricks
RV Care and Maintenance
RV Campground Basics
---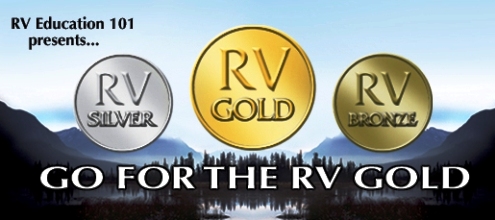 Go for the RV Gold Program
The Go For the RV Gold program is loaded with one-on-one RV training videos, feature articles, RV tips, crossword puzzles, member discounts for RV services and RV products, quizzes, and much more. This is the only online RV training program that will teach you everything you need to know about your RV at such a reasonable cost, and totally at your leisure with no deadlines. There are customized worksheets provided for navigation, so nothing is missed or overlooked. There is a space provided for you to make notes for each topic and then a feature to print the worksheet when completed.
At the end of the program there is a 25 question final exam. If you pass the final exam (you need a 72% or higher score) you will receive your "Go for the RV Gold" training certificate that you that you can proudly display in your home or RV. P.S. If you don't pass the final exam, you will be given an opportunity to take it again until you do pass, so you can receive your Go for the RV Gold certificate.
National Interstate Insurance company offers a 5% safe driver discount when you successfully complete the "Go for the RV Gold" program. Just present your "Go for the RV Gold" certificate of completion to an authorized National Interstate Insurance agent.
The membership fee is only $49.95 per month for 3 months. Billing is on a 30 recurring basis until the final payment is made. This equates to only $12.49 for each in-depth weekly RV training course. When you select the recurring billing payment option you receive the a new RV training module each month. You can't beat this low pricing for one-on-one RV education training in the comfort of your own home or RV. There is no driving to get to the training location, no packed classrooms and no time restraints.
Note: There is second payment option available where you can pay the full $149.85 program price in one payment. If you select this payment option you will receive all 3 RV modules (12 weekly courses) at one time, after payment and registration.
This program compliments our current line of RV Education 101 training dvds!
3 payments of $49.95 or a 1 time payment of $149.85
Buy Now
---
---
General and Unsubscribe Info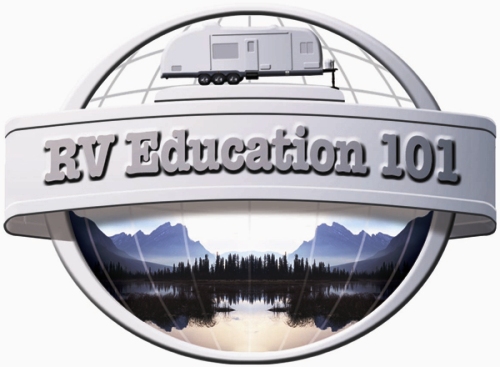 About us:
Our goal with RV University This Week is to provide you with helpful information to make all of your RV experiences more enjoyable. I left my position as an RV Sales and F&I manager in 2000 to start my own company, RV Education 101. We produce educational videos, DVDs and e-books on how to use and maintain your RV. The reason I left my job was due to my concern about the lack of educational and safety awareness material available to the RV consumer, in other words, you. We are a small company. My wife Dawn left her position in RV sales to help start the company and is our Sales and Marketing Director. We currently have a 35-foot Class A motor home. We have two boys, Tyler 13 and Josh 19, both avid RVers and two dogs, Gracie and Buck. Gracie is the good one. If you would like to learn more about us and RV Education 101 feel free to visit http://www.rveducation101.com
RV University This Week © Copyright 2010 Mark J. Polk, except where indicated otherwise. All rights reserved worldwide. Reprint only with permission from copyright holder(s). All trademarks are property of their respective owners. All contents provided as is. Advertisers are solely responsible for ad content.
To subscribe, please go to: http://rveducation101.com/email/
To unsubscribe, please go to: http://rveducation101.com/email/unsubscribe.asp
RV Education 101 Newsletter is an opt-in ezine available by subscription only. We neither use nor endorse the use of spam. Your email address will ONLY be used to distribute this newsletter and will NEVER be sold or given to any other entity!!
Happy Camping,
Mark & Dawn
RV Education 101
150 Bay Ridge Rd
Harrells, NC 28444-8896
910-484-7615
mark@rveducation101.com
dawn@rveducation101.com
Copyright 2010 by RV Education 101