RV University This Week 09/27/2010
Monday, September 27 2010 @ 05:23 pm UTC
Contributed by: RVED101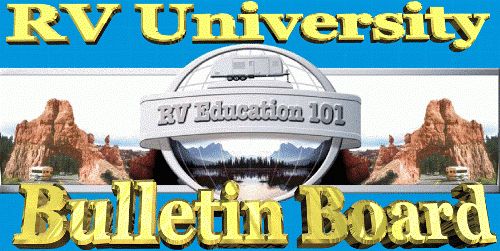 RV University this Week
Your weekly source for interesting
RV articles, tips, tricks, video clips and advice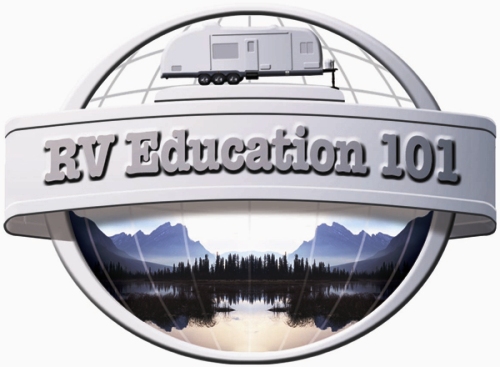 From the Industry Leader in RV Education:
RV Education 101
U of RV Journal #76 - September 27, 2010
---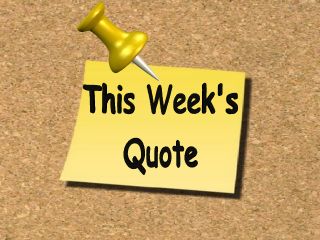 "Learning never exhausts the mind."
~Leonardo da Vinci
---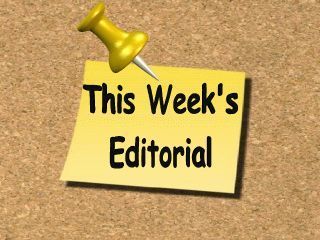 by Mark Polk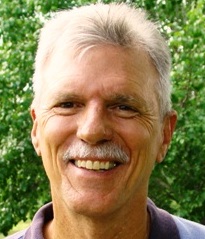 Hi Everybody,
For some RVers the month of October equates to a couple of fall camping trips before even thinking about parking the RV for the colder months ahead. Autumn, with the cooler weather and beautiful fall scenery is perhaps my favorite time of the year to go camping. But for other RVers, who live in colder regions, the arrival of fall means it's time to consider putting the RV into storage until next years camping season arrives.
Although it is quite possible to continue using your RV for cold weather camping you still need to prepare and protect it from the elements. This week's feature article (see below) explains exactly what you will need to do to prevent any damage to your RV over the coder winter months, and to ensure it is ready to go again next spring.
** Note: Our new Tow Your Fifth Wheel Like a Pro DVD is being replicated. It will be available in the next few weeks
Until next week, plan your trip, travel safe and enjoy your RV experiences. Remember, getting there is half the fun!
Mark Polk
---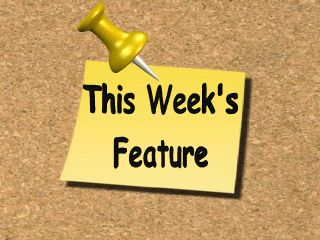 RV Winterizing 101 (Part 1) It's always sad to come to the realization that another camping season is winding down. Part of this realization is preparing the RV for winter storage, so it will be ready to go camping again next spring. My guess is that most RV owners, especially those in cold climate regions, refer to this winter storage preparation as winterizing your RV. When you hear the term "winterizing" the first thought that comes to mind is to protect the RV water system from potential damage caused by exposure to freezing temperatures ........ Read the article
RV Winterizing 101 (Part 2)
---
...with Mark Polk

Q. Good Morning!
We purchased a full DVD set from your website, excellent info! (we haven't gone through all of them yet, but getting there!)
We are new RVers, but a ton of stuff that we had on our boat transferred directly to the RV. The power cords from the boat/marine world use different connectors for the 30 and 50 amp plug ends. (Bummer! We had all kinds of adapters, etc.)
One Quick trick that we always did when tying up the boat was to wrap the electrical cord around the post / electrical stanchion one time to prevent the cord from being pulled out or damaged. This keeps kids, and/or adults from pulling out the cord by accident, or in the dark. Works especially well with the RV.
Keep up the great newsletter! I know it's a lot of work, so thanks!
Mark Says:
Thanks for writing and for the tip on electrical cords. I'm glad to hear the DVD's are helpful. I hope you enjoy your RV. I enjoy boats too (small ones). We live on a small to mid-sized lake and I am hoping to find an older classic boat to restore and use on the lake.
---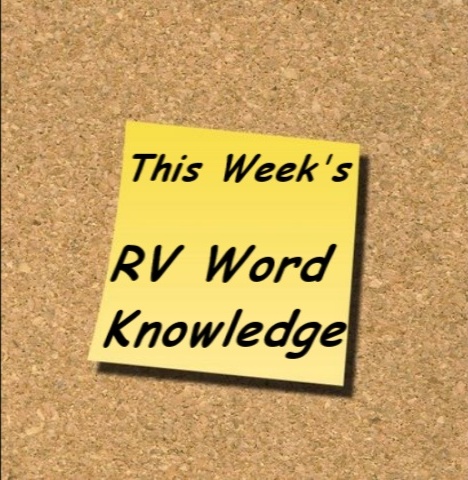 ...with Mark Polk

Winterize –
The English dictionary definition for winterize is to prepare something, especially a house or an automobile, to withstand cold winter conditions.
What I find interesting about this definition is that your RV is essentially a house and automobile combined. With that said, winterizing your RV would entail more than just preparing the water system for cold winter conditions. We would need to be concerned with preparing the RV's interior, exterior, chassis, and plumbing from the harsh winter months.
---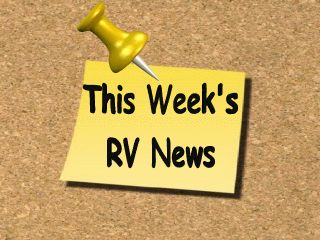 FMCA: Oregon Motorhome Convention A Success
FMCA's recent convention in Redmond, Oregon, resulted in great times for attendees and reports of sales for exhibitors. Following is a press release that reviews the proceedings and also includes dates for next year's conventions......
DEP: Not Our Goal To Shut Down Businesses
After an Ohio County Public Service District meeting Wednesday, three Dallas Pike-area business people said the DEP had set deadlines related to sewage service upgrades at their businesses or else face being shuttered.....
Here are a few tips to consider when renting an RV:
Some RV rental contracts may include items that others charge extra for. Ask: Is insurance part of the price? Is there an hourly fee to use the generator? Is propane use included? Do you have to pay extra for drivers younger than 25?.......
MATURE LIVING: Many seniors take to the road for retirement
Tom and Dianne Clark, both in their early 70s, have been on a journey across the county since early June. The Clarks began in Florida and ended up in Fairbanks, Alaska, for a few weeks.......
---
Check out this week's poll: "Do winter temperatures drop below freezing where you store your RV?"
If you answered yes to question 1 have you ever experienced damage to your RV as a result of freezing temperatures?
To participate in the poll, look on the left hand column (here at RV University) towards the top
---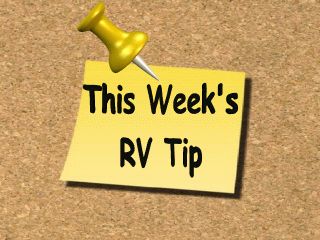 by Mark Polk
Mark's RV Quick Tip:
Tip 1: If you have a motorized RV I recommend starting the engine periodically, while in storage, to run any chewing squirrels off that may be making the engine compartment into their winter home.

Tip 2: Do not use a hair dryer or any sharp objects to assist in defrosting the freezer compartment. Heat can cause warping and sharp objects can damage the refrigerator. Time and patience is the best solution!
---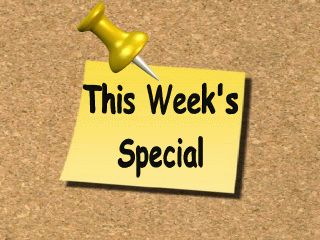 Let RV Education 101 help you save money in 2010
This weeks featured product:
Winterizing and Storing your RV DVD How much does your RV dealer charge to winterize your RV? Have you ever wanted to take a trip in your RV but canceled it because the RV was winterized and you didn't want to pay to have it done again? Once your RV is winterized how do you put the RV in storage until next spring? You can learn how to winterize your own RV! NOTE: This dvd applies to towable and motorized RV's. If you own a pop up that is equipped with water heater, shower and toilet, this DVD will apply.
sale price: $21.95 Buy Now
---
Winterizing and Storing your RV E-BOOK This electronic file is to be downloaded immediately after purchase and is delivered in Adobe Acrobat PDF format.You can read it on your computer, Kindle, Nook and other e-readers or print it for reading later. You can also save this instant download to a memory stick or disc and take it to a print shop to have it printed and/or spiral bound..
$12.95 Buy Now
---
RV Links:

Own a motorhome?
Membership in FMCA brings with it a wealth of benefits and services
— all specially designed to meet the needs of motorhome owners.
The value of these benefits and services far exceeds the cost of the annual dues.
Benefit highlights

Are you an RV dealer? RV Education 101 created a program just for your customers! The RV Orientation Online Training Program.
This online RV training program includes an RV orientation video similar to the walk-through class you receive at the RV dealership. The RV Orientation video is 54 minutes long and is packed with information on topics like campground setup, the LP gas system, water system, wastewater system, electrical system, RV appliances, RV accessories and much more. We even added a bonus chapter on RV safety features, and some bloopers to make it more entertaining. The video is generic and covers all types of RV's including motorized and towable RV's. If your RV dealer does not offer this online RV training program you can purchase it here
We also offer RV Dealer bulk discounts on our training materials. Our Walk through DVDs have helped tens of thousands of RV consumers learn how to properly operate and maintain their RVs. Hundreds of RV dealers across the country are benefiting from what our program has to offer the customer oriented RV dealership. Contact Dawn today for your RV dealership pricing: dawn@rveducation101.com

A product that Mark personally uses: Camping/RV Battery Chargers- BatteryMINDers® are the new generation of SMART, pulse type "computer-on-a-chip" chargers, that safely charge and maintain all size / type / brands of batteries including starter, deep cycle and sealed types including AGM "dry" made by OPTIMA, ODYSSEY, EXIDE, INTERSTATE, et al. They do all of this without ever overcharging, no matter how long they are left on charge – days-weeks-or even months. Dubbed the chargers with "brains," they are the first to fully-automatically reverse the primary cause of early battery failure known as "sulfation". Sulfated batteries once considered beyond recovery can now be brought back to long-term useful condition. Certain models of BatteryMINDers® can more than double the useful life of new batteries.
---


RV Education 101 & RV University went mobile!
Check us out on the go
http://www.rveducation101.mobi
&
http://www.rvuniversity.mobi
from your phone!. .....


Share your thoughts & experiences with other RVers and Campers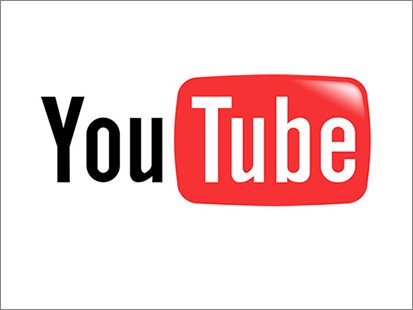 16 RV Single DVD Titles in our Library
An Introduction to RV's
Drive Your Motorhome Like a Pro
RV Awning Use, Care and Accessories
RV Safety Features, Tips and Tricks
Pop Up 101
Travel Trailer 101
Class A Motor Home 101
Class C Rental / Owner
Winterizing & Storing your RV
EZ RV Add Ons and Must Have RV Products
Trailer Towing, Weights, Hitch Work & Backing
Motorhome Towing
RV Campground Basics
Marks Recommended 10 minute RV Essential Items
Deep Cycle Battery Care & Maintenance for RV's and Boats
RV Care and Maintenance
Money Saving DVD Sets Available

Travel Trailer / 5th Wheel Training DVD Sets
Class A Training DVD Sets
Class C Training DVD Sets
---
14 RV Instant Download E-Book Titles in our Library
The Original Checklists for RVers
Winterizing and Storing your RV
THE RV BOOK now available as an ebook
The Three Primary Systems of an RV
Insider's Guide to Buying an RV
RV Buyers Survival Guide
Trailer Towing, Weights, Hitch Work & Backing
A Collection of RV Tips
Pop-Up Basics 101
Dinghy Towing
Deep Cycle Battery Care and Maintenance
RV Awning Use and Care
RV Safety Features, Tips and Tricks
RV Care and Maintenance
RV Campground Basics
---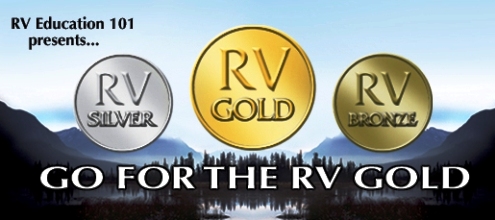 Go for the RV Gold Program
The Go For the RV Gold program is loaded with one-on-one RV training videos, feature articles, RV tips, crossword puzzles, member discounts for RV services and RV products, quizzes, and much more. This is the only online RV training program that will teach you everything you need to know about your RV at such a reasonable cost, and totally at your leisure with no deadlines. There are customized worksheets provided for navigation, so nothing is missed or overlooked. There is a space provided for you to make notes for each topic and then a feature to print the worksheet when completed.
At the end of the program there is a 25 question final exam. If you pass the final exam (you need a 72% or higher score) you will receive your "Go for the RV Gold" training certificate that you that you can proudly display in your home or RV. P.S. If you don't pass the final exam, you will be given an opportunity to take it again until you do pass, so you can receive your Go for the RV Gold certificate.
National Interstate Insurance company offers a 5% safe driver discount when you successfully complete the "Go for the RV Gold" program. Just present your "Go for the RV Gold" certificate of completion to an authorized National Interstate Insurance agent.
The membership fee is only $49.95 per month for 3 months. Billing is on a 30 recurring basis until the final payment is made. This equates to only $12.49 for each in-depth weekly RV training course. When you select the recurring billing payment option you receive the a new RV training module each month. You can't beat this low pricing for one-on-one RV education training in the comfort of your own home or RV. There is no driving to get to the training location, no packed classrooms and no time restraints.
Note: There is second payment option available where you can pay the full $149.85 program price in one payment. If you select this payment option you will receive all 3 RV modules (12 weekly courses) at one time, after payment and registration.
This program compliments our current line of RV Education 101 training dvds!
3 payments of $49.95 or a 1 time payment of $149.85
Buy Now
---
---
General and Unsubscribe Info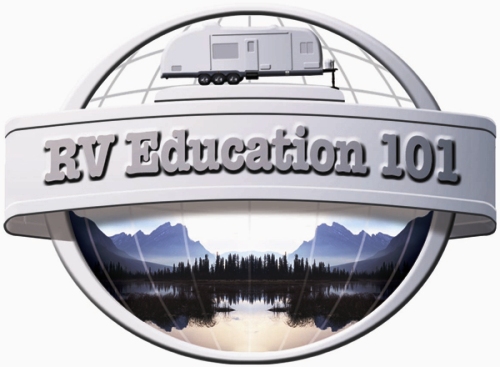 About us:
Our goal with RV University This Week is to provide you with helpful information to make all of your RV experiences more enjoyable. I left my position as an RV Sales and F&I manager in 2000 to start my own company, RV Education 101. We produce educational videos, DVDs and e-books on how to use and maintain your RV. The reason I left my job was due to my concern about the lack of educational and safety awareness material available to the RV consumer, in other words, you. We are a small company. My wife Dawn left her position in RV sales to help start the company and is our Sales and Marketing Director. We currently have a 35-foot Class A motor home. We have two boys, Tyler 13 and Josh 19, both avid RVers and two dogs, Gracie and Buck. Gracie is the good one. If you would like to learn more about us and RV Education 101 feel free to visit http://www.rveducation101.com
RV University This Week © Copyright 2010 Mark J. Polk, except where indicated otherwise. All rights reserved worldwide. Reprint only with permission from copyright holder(s). All trademarks are property of their respective owners. All contents provided as is. Advertisers are solely responsible for ad content.
To subscribe, please go to: http://rveducation101.com/email/
To unsubscribe, please go to: http://rveducation101.com/email/unsubscribe.asp
RV Education 101 Newsletter is an opt-in ezine available by subscription only. We neither use nor endorse the use of spam. Your email address will ONLY be used to distribute this newsletter and will NEVER be sold or given to any other entity!!
Happy Camping,
Mark & Dawn
RV Education 101
150 Bay Ridge Rd
Harrells, NC 28444-8896
910-484-7615
mark@rveducation101.com
dawn@rveducation101.com
Copyright 2010 by RV Education 101