RV University This Week 06/07/2010
Monday, June 07 2010 @ 02:20 pm UTC
Contributed by: RVED101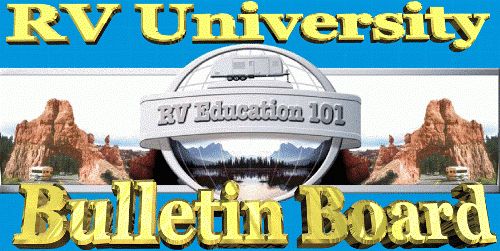 RV University this Week
Your weekly source for interesting
RV articles, tips, tricks, video clips and advice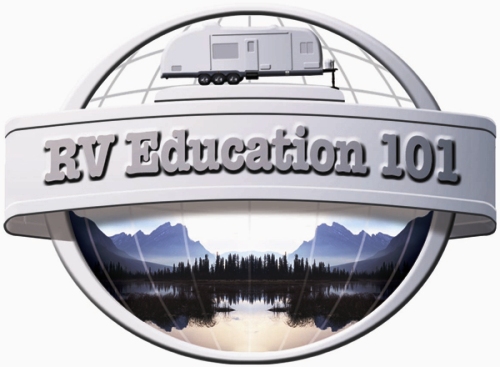 From the Industry Leader in RV Education:
RV Education 101
U of RV Journal #67 - June 7, 2010

---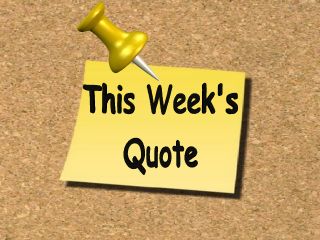 "When your students file out at the end of class, how do you know that they can use what they've learned? Repeating information during class ensures that students know how to use the information in theory and in practice."
~Unknown
---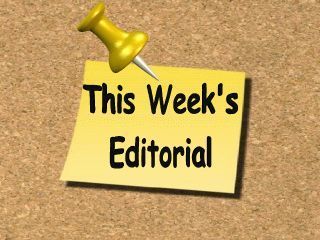 BY MARK

Hi Everybody,
Well there are only two days left before we leave on our RV trip. I checked the RV out and performed some routine maintenance on it and on the tow vehicle. Everything seems to be in order, we just need to load our personal belongings and make a few last minute arrangements around the house and we will be ready to go.
At the last minute I had some concern about the tires on the motorhome and the tow vehicle. I am not concerned about the condition of the tires, they are fine. The air pressure is properly adjusted, they are not too old, I have spares for both the tow vehicle and motorhome and I am taking a portable air compressor and inflation gauge along on the trip.
What I am concerned about is monitoring the tires while we are traveling. Tire blowouts can be extremely dangerous and if a tire on the tow vehicle blows out you may not even know it until a great deal of damage is done. So, at the last minute I decided to research a Tire Pressure Monitoring System (TPMS). With a TPMS I would know immediately if a tire was rapidly loosing air pressure or if there was a significant change it temperature, both indications of possible tire failure.
What a great insurance policy, not to mention piece of mind, to be able to monitor all of the tires when you are traveling down the road. After researching the topic I contacted Minder Research, Inc. and informed them of my last minute concerns about a TPMS. The good folks there said not to worry, they could have a system here in plenty of time for the trip. I feel better already, and I will let you know how it goes when we hit the road.
Until next week, plan your trip, travel safe and enjoy your RV experiences. Remember, getting there is half the fun!
Mark Polk
---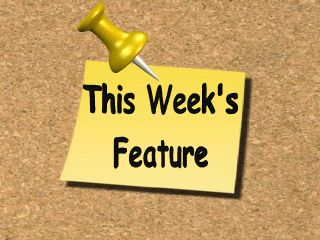 Buying Tires for a Tow Vehicle Over the years we have owned five RV's. First there was a small pop up, then a travel trailer, then a bigger travel trailer, a Type C motorhome and currently our Type A motorhome. I have always owned and driven a truck that is capable of towing a good size trailer. I don't tow trailers as much as I used to, but just the nature of my business requires that I have a truck that can tow a trailer. ....... Read the article
---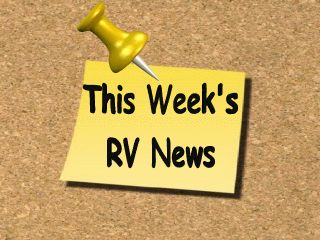 Stay out of harm's way when RVing in hurricane zones
June 1st is the beginning of the six-month hurricane season. Predictions are that 2010 may be a very active season due to a waning El Nino and warmer waters in both the Atlantic and Pacific oceans....
Contractor accused of defrauding FEMA
A federal grand jury today indicted a North Carolina businessman who contracted with the Federal Emergency Management Association to set up travel trailers in South Mississippi after Hurricane Katrina....... ......
Couple Survives Storm in Flipped RV Thursday's winds left a path of damage at Naval Air Station Corpus Christi. Four people are still in the hospital, at least one is in serious condition....
---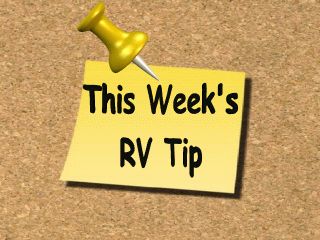 BY Mark Polk
Mark's RV Quick Tip #1: Repairing Tears The good news about tears is, in most cases they can easily be repaired. I keep a roll of RV awning repair tape, (available at most camping supply stores), in an outside compartment of the RV. It's easy to apply, invisible, and permanent. Another thing I really like about the repair tape is that it's not just for awnings. You can use it to repair tents, pool liners, canvas, inflatable boats and many other items. This tape is similar to duct tape, never leave home without it.
Mark's RV Quick Tip #2: Check your individual fire extinguisher for the distance you should stand from a fire. Different extinguishing agents require different distances.
---
Check out this week's poll: "Have you ever had to replace or repair your RV awning?" To participate in the poll, look on the left hand column (here at RV University) towards the top
---
...with Mark

Q:
My wife and I are avid campers ( been for the last 26 years). I`ve seen a lot of discussion regarding "tires", on the RV , but what about the "tires" on the tow vehicle. I pull a 35` 5th wheel with a 2008 Ford F-250 power stroke diesel, I`m pretty much due for new tires. Taking into account the wear and tear pulling a camper puts on tires , which ones would be the best for me to get. My truck takes 275/R-18 size tires. I need an unbiased opinion , because when you go into the dealers they all say their tires are the best. Please advise.
Mark Says:
Replacing the tow vehicle tires is all about load ratings and keeping the tires properly inflated for the load you are towing. Do you know how much weight is being placed on the tires when the 5th wheel is hitched to the truck? That is the most important factor.
I personally use Michelin tires on my truck. My last set had well over 60,000 miles and if it wasn't for letting them get so much exposure to the sun they could have gone another 10,000 miles.
Here is what is important. When you go to replace the tires ask the tire dealer to show you the tire load and inflation tables for the replacement tires. Know how much weight is placed on your tires in advance and make sure the tires are capable of handling the weight. Look at the inflation pressure required for the amount of weight that will be on them, write it down somewhere and when you are towing the trailer make sure they are properly inflated for the load.
Regardless of the brand of tire you select double check the load range required and the inflation pressure for the load.
---
Are you an RV dealer? We offer bulk discounts on our training materials. Our Walk through DVDs have helped tens of thousands of RV consumers learn how to properly operate and maintain their RVs. Hundreds of RV dealers across the country are benefiting from what our program has to offer the customer oriented RV dealership. Contact Dawn today for your RV dealership pricing: dawn@rveducation101.com
---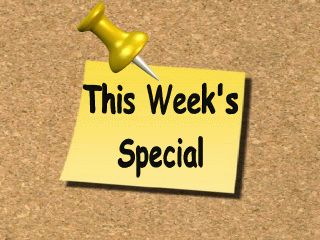 Let RV Education 101 help you save money in 2010
This weeks featured product: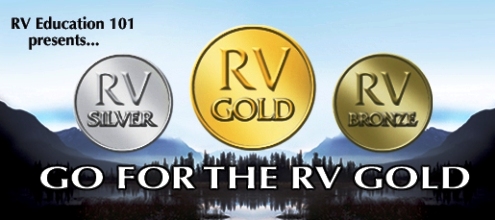 Go for the RV Gold Program
"Hi Mark - My wife and I bought our first travel trailer last fall. I want to let you know that your Go for the RV Gold program is excellent. It is produced with the same high quality as your other RV Education 101 books and videos (that I have). It provides a thorough discussion of the major RV systems and other topics that are important to those like myself who are new to RVing. The videos, articles, and other materials are clear and very informative. I am impressed with the quality of the program. It is definitely worth the money." ~Mike Evanchik, Springfield, VA
The program is loaded with one-on-one RV training videos, feature articles, RV tips, crossword puzzles, member discounts for RV services and RV products, quizzes, and much more. This is the only online RV training program that will teach you everything you need to know about your RV at such a reasonable cost, and totally at your leisure with no deadlines. There are customized worksheets provided for navigation, so nothing is missed or overlooked. There is a space provided for you to make notes for each topic and then a feature to print the worksheet when completed.
At the end of the program there is a 25 question final exam. If you pass the final exam (you need a 72% or higher score) you will receive your "Go for the RV Gold" training certificate that you that you can proudly display in your home or RV. P.S. If you don't pass the final exam, you will be given an opportunity to take it again until you do pass, so you can receive your Go for the RV Gold certificate.
National Interstate Insurance company offers a 5% safe driver discount when you successfully complete the "Go for the RV Gold" program. Just present your "Go for the RV Gold" certificate of completion to an authorized National Interstate Insurance agent.
The membership fee is only $49.95 per month for 3 months. Billing is on a 30 recurring basis until the final payment is made. This equates to only $12.49 for each in-depth weekly RV training course. When you select the recurring billing payment option you receive the a new RV training module each month. You can't beat this low pricing for one-on-one RV education training in the comfort of your own home or RV. There is no driving to get to the training location, no packed classrooms and no time restraints.
Note: There is second payment option available where you can pay the full $149.85 program price in one payment. If you select this payment option you will receive all 3 RV modules (12 weekly courses) at one time, after payment and registration.
This program compliments our current line of RV Education 101 training dvds!
3 payments of $49.95 or a 1 time payment of $149.85
Buy Now
---
RV Links:

Own a motorhome?
Membership in FMCA brings with it a wealth of benefits and services
— all specially designed to meet the needs of motorhome owners.
The value of these benefits and services far exceeds the cost of the annual dues.
Benefit highlights
A product that Mark personally uses: Camping/RV Battery Chargers- BatteryMINDers® are the new generation of SMART, pulse type "computer-on-a-chip" chargers, that safely charge and maintain all size / type / brands of batteries including starter, deep cycle and sealed types including AGM "dry" made by OPTIMA, ODYSSEY, EXIDE, INTERSTATE, et al. They do all of this without ever overcharging, no matter how long they are left on charge – days-weeks-or even months. Dubbed the chargers with "brains," they are the first to fully-automatically reverse the primary cause of early battery failure known as "sulfation". Sulfated batteries once considered beyond recovery can now be brought back to long-term useful condition. Certain models of BatteryMINDers® can more than double the useful life of new batteries.
---


RV Education 101 & RV University went mobile!
Check us out on the go
www.rveducation101.mobi
&
www.rvuniversity.mobi
from your phone!. .....


Share your thoughts & experiences with other RVers and Campers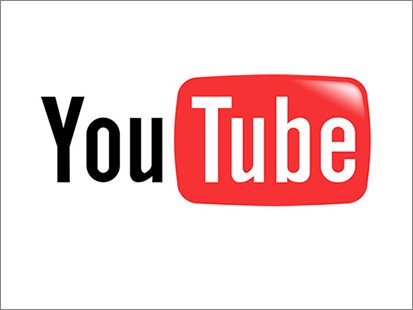 16 RV Single DVD Titles in our Library
An Introduction to RV's
Drive Your Motorhome Like a Pro
RV Awning Use, Care and Accessories
RV Safety Features, Tips and Tricks
Pop Up 101
Travel Trailer 101
Class A Motor Home 101
Class C Rental / Owner
Winterizing & Storing your RV
EZ RV Add Ons and Must Have RV Products
Trailer Towing, Weights, Hitch Work & Backing
Motorhome Towing
RV Campground Basics
Marks Recommended 10 minute RV Essential Items
Deep Cycle Battery Care & Maintenance for RV's and Boats
RV Care and Maintenance
Money Saving DVD Sets Available

Travel Trailer / 5th Wheel Training DVD Sets
Class A Training DVD Sets
Class C Training DVD Sets
---
14 RV Instant Download E-Book Titles in our Library
The Original Checklists for RVers
Winterizing and Storing your RV
THE RV BOOK now available as an ebook
The Three Primary Systems of an RV
Insider's Guide to Buying an RV
RV Buyers Survival Guide
Trailer Towing, Weights, Hitch Work & Backing
A Collection of RV Tips
Pop-Up Basics 101
Dinghy Towing
Deep Cycle Battery Care and Maintenance
RV Awning Use and Care
RV Safety Features, Tips and Tricks
RV Care and Maintenance
RV Campground Basics
---
General and Unsubscribe Info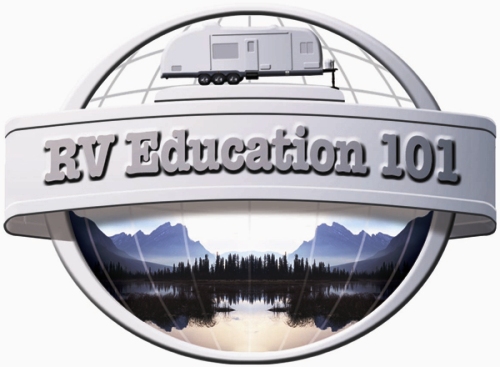 About us:
Our goal with RV University This Week is to provide you with helpful information to make all of your RV experiences more enjoyable. I left my position as an RV Sales and F&I manager in 2000 to start my own company, RV Education 101. We produce educational videos, DVDs and e-books on how to use and maintain your RV. The reason I left my job was due to my concern about the lack of educational and safety awareness material available to the RV consumer, in other words, you. We are a small company. My wife Dawn left her position in RV sales to help start the company and is our Sales and Marketing Director. We currently have a 35-foot Class A motor home. We have two boys, Tyler 13 and Josh 19, both avid RVers and two dogs, Gracie and Buck. Gracie is the good one. If you would like to learn more about us and RV Education 101 feel free to visit http://www.rveducation101.com
RV University This Week © Copyright 2010 Mark J. Polk, except where indicated otherwise. All rights reserved worldwide. Reprint only with permission from copyright holder(s). All trademarks are property of their respective owners. All contents provided as is. Advertisers are solely responsible for ad content.
To subscribe, please go to: http://rveducation101.com/email/
To unsubscribe, please go to: http://rveducation101.com/email/unsubscribe.asp
RV Education 101 Newsletter is an opt-in ezine available by subscription only. We neither use nor endorse the use of spam. Your email address will ONLY be used to distribute this newsletter and will NEVER be sold or given to any other entity!!
Happy Camping,
Mark & Dawn
RV Education 101
150 Bay Ridge Rd
Harrells, NC 28444-8896
910-484-7615
mark@rveducation101.com
dawn@rveducation101.com
Copyright 2010 by RV Education 101