RV University This Week 05/24/2010
Monday, May 24 2010 @ 02:09 pm UTC
Contributed by: RVED101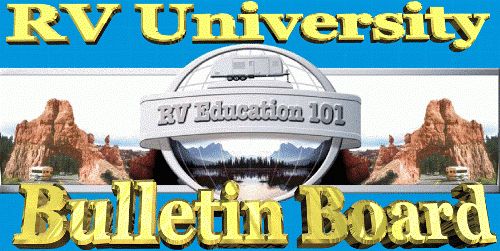 RV University this Week
Your weekly source for interesting
RV articles, tips, tricks, video clips and advice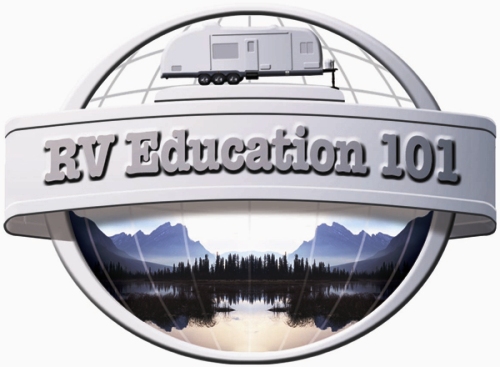 From the Industry Leader in RV Education:
RV Education 101
U of RV Journal #65 - May 24, 2010

---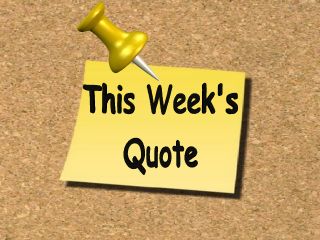 "Learning is a lifetime process, but there comes a time when we must stop adding and start updating."
~Robert Brault
---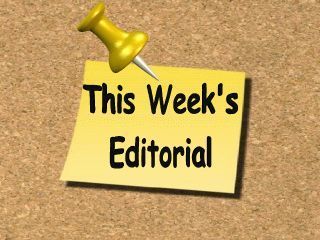 BY MARK

Hi Everybody,
Last week's poll results were interesting. The poll question was "Do you lend out your RV?" Of the four possible selections available 1% of the participants said they lend their RV to friends, 11% lend it to family, 2% lend it to friends and family and a whopping 86% never lend it to anybody. The poll probably needed a few more possible selections. Take us for example, we have let family members use the RV as a guest house, but never let family or friends take it on a trip. As somebody else commented, we have never been asked to lend the RV out, so I don't know what I would say. My guess is probably "no" though.
This week's feature article is short, but it might save you a little money on your RV insurance. What is it Geico says, "fifteen minutes could save you 15% ...." Be sure to check it out and see what you can possibly save.
Until next week, plan your trip, travel safe and enjoy your RV experiences. Remember, getting there is half the fun!
Mark Polk
---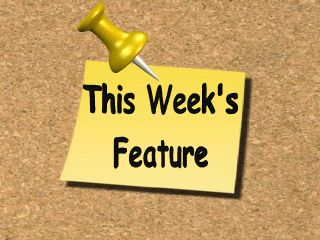 Ways to Save on RV Insurance Today I wanted to talk about saving a little money. When it comes to your RV, one way to save a little money is to look for some discounts on your RV insurance premium. Having the proper type of insurance coverage on your RV is extremely important but it can be a little pricey too, especially when you are not always using your RV. In this day and age finding ways to lower any of our bills is just the smart thing to do. Let's take a closer look at some simple ways to trim a little off of your RV insurance premium...... Read the article
---
Check out this week's poll: "Have you ever had to seek safe shelter during a storm while traveling by RV?" To participate in the poll, look on the left hand column (here at RV University) towards the top
---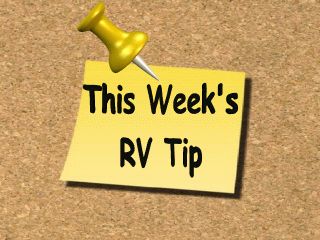 BY Mark Polk
Mark's RV Quick Tip #1: Over time grease and residue builds up in the gray tank and it causes a foul odor, not to mention how it is affecting the tank and valve assembly. Periodically treat the gray tank with environmentally safe holding tank chemicals to avoid odors from the tank. When the tank is empty you can also add some dishwashing liquid down the drains to help break down grease and residue build up.
Mark's RV Quick Tip #2: Rubber roofs on RVs should be cleaned at least twice a year and depending on where you park or store your RV it may need to be cleaned more often. Regardless of the type of rubber roof you have, NEVER use any cleaners or conditioners that contain petroleum solvents, harsh abrasives, or citrus ingredients. These types of cleaners can cause permanent damage to any rubber or vinyl surface. Most manufacturers of rubber roofs recommend you use a medium bristle brush and a non-abrasive cleaner. For light cleaning you can use warm water and a mild detergent like Dawn dish washing liquid. Hard to clean areas like stubborn stains caused by leaves, sap, mold or mildew may require a second treatment. Use caution to prevent the cleaners from getting on the sides of the RV. ALWAYS rinse the sides, front and back of your RV before rinsing the roof to prevent streaking or damage to the finish on your RV.
---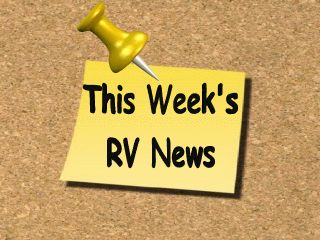 Plan Your Summer National Park Adventure
National parks are open year round and always great to visit – but there's something about a summer national park vacation....
Obama seeks fuel efficiency rules for big trucks
President Barack Obama today ordered work to begin on setting first-ever fuel efficiency standards for heavy duty trucks . ......
Today's young hikers, campers, climbers and paddlers are tomorrow's adult outdoor enthusiasts and conservationists
but sadly fewer and fewer youth are heading outdoors each year. In recent decades — amidst changing technological and social landscapes — the American childhood has rapidly moved indoors, leading to epidemic levels of childhood obesity and inactivity. ...
---
...with Mark

Mark Says: I think a lot of RVers would agree that the monitor panel in your RV is not always accurate when it comes to tank level readings. A common problem is the probes inside the tanks get debris on them which in turn results in false tank readings. A company called Horst Dynamics, Inc. came out with a solution to the problem with their Horst Miracle Probes. These replacement probes really do solve the problem of inaccurate tank readings, but before you put in your order you should do some homework on where your RV waste tanks are located on the RV.
Here is an email I just received from a fellow RVer who was trying to solve inaccurate monitor panel readings:
e-mail
Hi Mark,
I saw the information on the Horst Miracle Probes and decided that I could not live without them. Big mistake. I should have checked the RV first to see if they could be installed. On the black tank I would need arms at least a foot longer and eyes on my finger tips to see what I am doing. Or I would need to remove the control panel for all the water and electrical systems which would be a big job. For the grey tank I would need to remove the dual tires just to get to the panel behind them. (who knows what is behind there). I checked with my RV repairman and he said at least 3 to 4 hours at $85 an hour. Luckily the folks who sold them to me were kind enough to take them back or I would be trying to sell them on E-Bay or something. Thought you could use this information. Thanks
---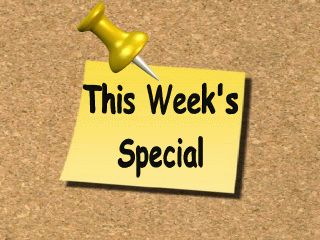 Let RV Education 101 help you save money in 2010
This weeks featured product:
THE RV BOOK now available as an ebook
Review by: GREG GERBER Editor-in-Chief of Milo Media RV Publications ~ "Mark Polk has written a superbly insightful book on how to use and properly maintain any recreation vehicle. This indispensable guide will save RV owners plenty of money and countless hours of frustration. With the possible exception of a sewer hose, The RV Book should be the first thing new RV owners buy. After reading it, they should store it in the cabinet above their refrigerator - it will be like taking an RV service technician with them on vacation. As a seasoned RV user himself, Mark knows first hand what all RV owners need to know to enjoy a hassle-free and safe experience on the road and in the campground. Don't have an RV yet? The RV Book can help anyone select the right motorhome or travel trailer based on the unique needs of his or her family. Mark skillfully guides even the most novice of RV users through the sometimes complicated maze of buying, owning, storing and maintaining a recreation vehicle. The book's resource section lists the names of scores of companies and associations directly involved in the RV industry, along with their web addresses should further information be desired. Reading The RV Book is just like buying 10 years of RVing experience."
$16.95 Buy Now
---
Are you an RV dealer? We offer bulk discounts on our training materials. Our Walk through DVDs have helped tens of thousands of RV consumers learn how to properly operate and maintain their RVs. Hundreds of RV dealers across the country are benefiting from what our program has to offer the customer oriented RV dealership. Contact Dawn today for your RV dealership pricing: dawn@rveducation101.com
---
RV Links:

Own a motorhome?
Membership in FMCA brings with it a wealth of benefits and services
— all specially designed to meet the needs of motorhome owners.
The value of these benefits and services far exceeds the cost of the annual dues.
Benefit highlights
A product that Mark personally uses: Camping/RV Battery Chargers- BatteryMINDers® are the new generation of SMART, pulse type "computer-on-a-chip" chargers, that safely charge and maintain all size / type / brands of batteries including starter, deep cycle and sealed types including AGM "dry" made by OPTIMA, ODYSSEY, EXIDE, INTERSTATE, et al. They do all of this without ever overcharging, no matter how long they are left on charge – days-weeks-or even months. Dubbed the chargers with "brains," they are the first to fully-automatically reverse the primary cause of early battery failure known as "sulfation". Sulfated batteries once considered beyond recovery can now be brought back to long-term useful condition. Certain models of BatteryMINDers® can more than double the useful life of new batteries.
---


RV Education 101 & RV University went mobile!
Check us out on the go
www.rveducation101.mobi
&
www.rvuniversity.mobi
from your phone!. .....


Share your thoughts & experiences with other RVers and Campers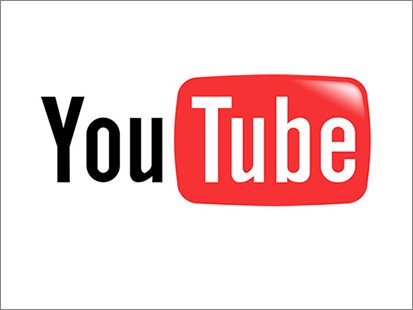 16 RV Single DVD Titles in our Library
An Introduction to RV's
Drive Your Motorhome Like a Pro
RV Awning Use, Care and Accessories
RV Safety Features, Tips and Tricks
Pop Up 101
Travel Trailer 101
Class A Motor Home 101
Class C Rental / Owner
Winterizing & Storing your RV
EZ RV Add Ons and Must Have RV Products
Trailer Towing, Weights, Hitch Work & Backing
Motorhome Towing
RV Campground Basics
Marks Recommended 10 minute RV Essential Items
Deep Cycle Battery Care & Maintenance for RV's and Boats
RV Care and Maintenance
Money Saving DVD Sets Available

Travel Trailer / 5th Wheel Training DVD Sets
Class A Training DVD Sets
Class C Training DVD Sets
---
14 RV Instant Download E-Book Titles in our Library
The Original Checklists for RVers
Winterizing and Storing your RV
THE RV BOOK now available as an ebook
The Three Primary Systems of an RV
Insider's Guide to Buying an RV
RV Buyers Survival Guide
Trailer Towing, Weights, Hitch Work & Backing
A Collection of RV Tips
Pop-Up Basics 101
Dinghy Towing
Deep Cycle Battery Care and Maintenance
RV Awning Use and Care
RV Safety Features, Tips and Tricks
RV Care and Maintenance
RV Campground Basics
---
General and Unsubscribe Info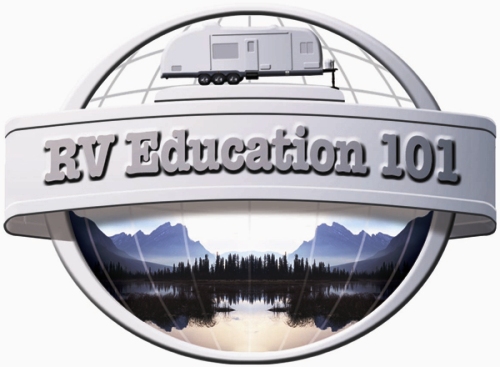 About us:
Our goal with RV University This Week is to provide you with helpful information to make all of your RV experiences more enjoyable. I left my position as an RV Sales and F&I manager in 2000 to start my own company, RV Education 101. We produce educational videos, DVDs and e-books on how to use and maintain your RV. The reason I left my job was due to my concern about the lack of educational and safety awareness material available to the RV consumer, in other words, you. We are a small company. My wife Dawn left her position in RV sales to help start the company and is our Sales and Marketing Director. We currently have a 35-foot Class A motor home. We have two boys, Tyler 13 and Josh 19, both avid RVers and two dogs, Gracie and Buck. Gracie is the good one. If you would like to learn more about us and RV Education 101 feel free to visit http://www.rveducation101.com
RV University This Week © Copyright 2010 Mark J. Polk, except where indicated otherwise. All rights reserved worldwide. Reprint only with permission from copyright holder(s). All trademarks are property of their respective owners. All contents provided as is. Advertisers are solely responsible for ad content.
To subscribe, please go to: http://rveducation101.com/email/
To unsubscribe, please go to: http://rveducation101.com/email/unsubscribe.asp
RV Education 101 Newsletter is an opt-in ezine available by subscription only. We neither use nor endorse the use of spam. Your email address will ONLY be used to distribute this newsletter and will NEVER be sold or given to any other entity!!
Happy Camping,
Mark & Dawn
RV Education 101
150 Bay Ridge Rd
Harrells, NC 28444-8896
910-484-7615
mark@rveducation101.com
dawn@rveducation101.com
Copyright 2010 by RV Education 101