RV University This Week 05/10/2010
Sunday, May 09 2010 @ 06:32 pm UTC
Contributed by: RVED101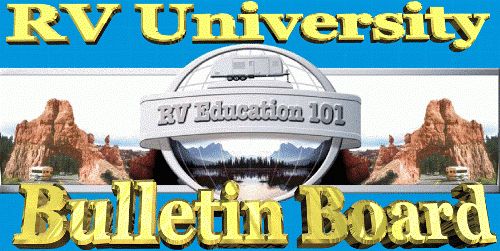 RV University this Week
Your weekly source for interesting
RV articles, tips, tricks, video clips and advice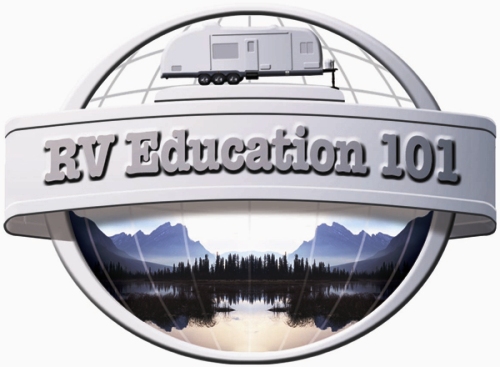 From the Industry Leader in RV Education:
RV Education 101
U of RV Journal #63 - May 10, 2010

---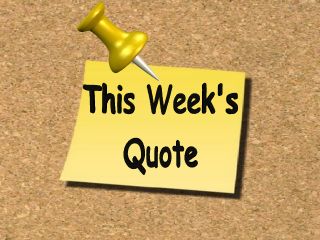 Only the curious will learn and only the resolute overcome the obstacles to learning. The quest quotient has always excited me more than the intelligence quotient.
~ Eugene S. Wilson
---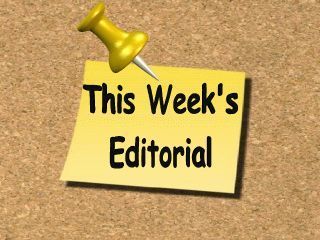 BY MARK

Hi Everybody,
I hope everybody had a wonderful Mothers Day. I think Dawn enjoyed her day with a well deserved lunch at one of her favorite restaurants and a relaxing afternoon spent with family. I promised her I would complete one indoor/outdoor project of her choice, so I am waiting to hear what that might be!
We missed last week's newsletter because I was working feverishly on our new 'Go for the RV Gold' 12 week self-paced online training program. It is quite the undertaking, but I am confident it will be worth all of the hard work in the end. It is a great program designed to help educate RV owners on nearly every aspect of owning, operating and caring for your RV. I will continue to keep you posted as we get closer to the official launch of the program.
Until next week, plan your trip, travel safe and enjoy your RV experiences. Remember, getting there is half the fun!
Mark Polk
---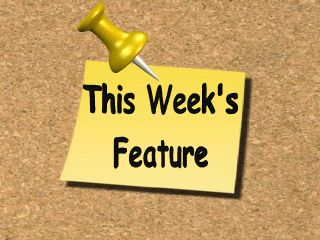 Getting a Towable RV Road Ready
Okay, your pop-up, travel trailer or 5th wheel trailer has been sitting in storage for most of the winter, and now it's time to start camping again......... Read the article
---
...with Mark
Q. Mark, we have had a problem in the past with the plastic plugs that are put in the hot water tank for draining. It seems that they do not take the heat well and when we drain the tank after an extended trip, the plug will twist off in the thread. Is it alright to use a brass plug in the place of the plastic ones???
Thanks for your help!
Mark Says: If it is an Atwood WH it has a glass lined aluminum tank. If it is a Suburban WH it has a steel tank with an anode rod and the rod needs to stay in the drain to help fight corrosion in the steel tank.
In an Atwood WH it's okay to use a brass plug, but do not use a galvanized plug. Some folks install a brass reducer plug and then put a petcock in it(like in an auto radiator) for ease of draining, but it will take longer to drain the tank. The brass plug will work, but you may want to check with the WH owner's manual about any warranty issues.
---
Check out this week's poll: "Have you ever Work Camped before?" To participate in the poll, look on the left hand column (here at RV University) towards the top
---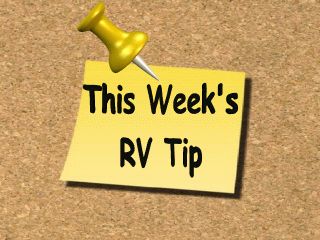 BY Mark Polk
Mark's RV Quick Tip #1: Every RVer should own a portable weather radio receiver. Receivers are available at most retail stores that sell electronic equipment. Prices can range anywhere from $25 to $200 depending on the quality of the receiver and its features. I personally own two weather radio receivers. One radio works off of AC power or four AA batteries when the power is out. It has an alert feature that alarms when the National Weather Service issues severe weather announcements or emergency information. I also have a portable handheld radio that is a 40 channel CB, with a 10-weather channel receiver. It works off six AA rechargeable batteries or any 12-volt receptacle. It is well worth the investment to know what type of weather to expect when traveling or camping in your RV. When we are at home, we use the weather radio receiver in the house.
Mark's RV Quick Tip #2: Never operate your vehicle with tires inflated to less pressure than required for the load.
Never operate your vehicle with tires inflated to less pressure than specified on the vehicle placard, no matter what the load.
Never inflate your tires above the maximum pressure shown on the tire sidewalls.
---
---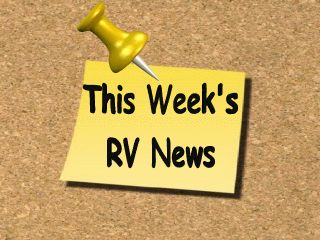 Sean O'Hair Remembers
O'Hair remembers piloting the 40-foot, three-slide Fleetwood Discovery his grandparents bought him and his wife, Jackie, when they were driving golf's backroads to mini-tour events, sometimes parking in Wal-Mart lots to spend the night. ......
Sell the house to buy an RV? Are my parents nuts?
My parents, who are retired, sold their house. They're putting some of the money in the bank, and buying an RV with the rest. It's been their life-long dream ....
RV Rollover
One of the vehicle's tires blew out near mile marker 108, about 20 miles north of Truth or Consequences, just after noon Sunday, causing the RV and a Jeep it was towing to roll over onto its roof.....
---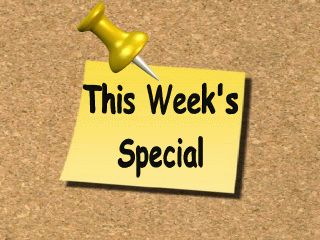 Let RV Education 101 help you save money in 2010
This weeks special:
Retire to an RV -The Roadmap to Affordable Retirement Living e-book By Jaimie Hall Bruzenak and Alice Zyetz
"Retire in an RV-Roadmap to Affordable RV Retirement is by far the most comprehensive guide to full-time RVing I have ever seen. It is easy to read. In addition to getting the authors' knowledgeable information on all these topics, the opinions and comments from numerous other full-time RVers covers all of the bases. For anybody planning, or just considering full-time RVing this is a must, must read. Great e-book!" ~Mark Polk
sale price: $17.45 Buy Now
---
Are you an RV dealer? We offer bulk discounts on our training materials. Our Walk through DVDs have helped tens of thousands of RV consumers learn how to properly operate and maintain their RVs. Hundreds of RV dealers across the country are benefiting from what our program has to offer the customer oriented RV dealership. Contact Dawn today for your RV dealership pricing: dawn@rveducation101.com
---
RV Links:

Own a motorhome?
Membership in FMCA brings with it a wealth of benefits and services
— all specially designed to meet the needs of motorhome owners.
The value of these benefits and services far exceeds the cost of the annual dues.
Benefit highlights
A product that Mark personally uses: Camping/RV Battery Chargers- BatteryMINDers® are the new generation of SMART, pulse type "computer-on-a-chip" chargers, that safely charge and maintain all size / type / brands of batteries including starter, deep cycle and sealed types including AGM "dry" made by OPTIMA, ODYSSEY, EXIDE, INTERSTATE, et al. They do all of this without ever overcharging, no matter how long they are left on charge – days-weeks-or even months. Dubbed the chargers with "brains," they are the first to fully-automatically reverse the primary cause of early battery failure known as "sulfation". Sulfated batteries once considered beyond recovery can now be brought back to long-term useful condition. Certain models of BatteryMINDers® can more than double the useful life of new batteries.
---


RV Education 101 & RV University went mobile!
Check us out on the go
www.rveducation101.mobi
&
www.rvuniversity.mobi
from your phone!. .....


Share your thoughts & experiences with other RVers and Campers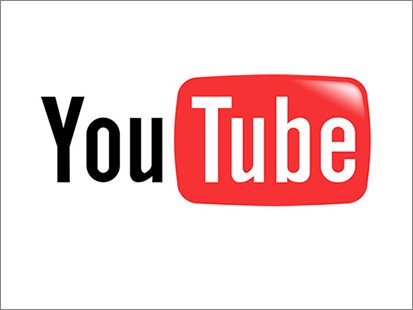 16 RV Single DVD Titles in our Library
An Introduction to RV's
Drive Your Motorhome Like a Pro
RV Awning Use, Care and Accessories
RV Safety Features, Tips and Tricks
Pop Up 101
Travel Trailer 101
Class A Motor Home 101
Class C Rental / Owner
Winterizing & Storing your RV
EZ RV Add Ons and Must Have RV Products
Trailer Towing, Weights, Hitch Work & Backing
Motorhome Towing
RV Campground Basics
Marks Recommended 10 minute RV Essential Items
Deep Cycle Battery Care & Maintenance for RV's and Boats
RV Care and Maintenance
Money Saving DVD Sets Available

Travel Trailer / 5th Wheel Training DVD Sets
Class A Training DVD Sets
Class C Training DVD Sets
---
14 RV Instant Download E-Book Titles in our Library
The Original Checklists for RVers
Winterizing and Storing your RV
THE RV BOOK now available as an ebook
The Three Primary Systems of an RV
Insider's Guide to Buying an RV
RV Buyers Survival Guide
Trailer Towing, Weights, Hitch Work & Backing
A Collection of RV Tips
Pop-Up Basics 101
Dinghy Towing
Deep Cycle Battery Care and Maintenance
RV Awning Use and Care
RV Safety Features, Tips and Tricks
RV Care and Maintenance
RV Campground Basics
---
General and Unsubscribe Info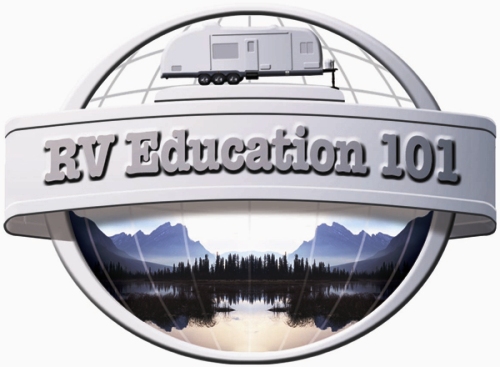 About us:
Our goal with RV University This Week is to provide you with helpful information to make all of your RV experiences more enjoyable. I left my position as an RV Sales and F&I manager in 2000 to start my own company, RV Education 101. We produce educational videos, DVDs and e-books on how to use and maintain your RV. The reason I left my job was due to my concern about the lack of educational and safety awareness material available to the RV consumer, in other words, you. We are a small company. My wife Dawn left her position in RV sales to help start the company and is our Sales and Marketing Director. We currently have a 35-foot Class A motor home. We have two boys, Tyler 13 and Josh 19, both avid RVers and two dogs, Gracie and Buck. Gracie is the good one. If you would like to learn more about us and RV Education 101 feel free to visit http://www.rveducation101.com
RV University This Week © Copyright 2010 Mark J. Polk, except where indicated otherwise. All rights reserved worldwide. Reprint only with permission from copyright holder(s). All trademarks are property of their respective owners. All contents provided as is. Advertisers are solely responsible for ad content.
To subscribe, please go to: http://rveducation101.com/email/
To unsubscribe, please go to: http://rveducation101.com/email/unsubscribe.asp
RV Education 101 Newsletter is an opt-in ezine available by subscription only. We neither use nor endorse the use of spam. Your email address will ONLY be used to distribute this newsletter and will NEVER be sold or given to any other entity!!
Happy Camping,
Mark & Dawn
RV Education 101
150 Bay Ridge Rd
Harrells, NC 28444-8896
910-484-7615
mark@rveducation101.com
dawn@rveducation101.com
Copyright 2010 by RV Education 101