RV University This Week 04/19/2010
Monday, April 19 2010 @ 02:21 pm UTC
Contributed by: RVED101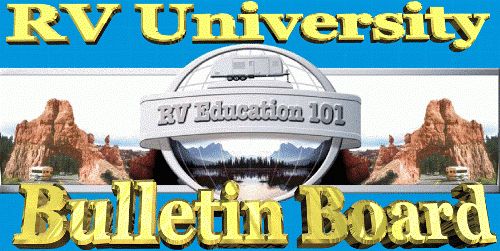 RV University this Week
Your weekly source for interesting
RV articles, tips, tricks, video clips and advice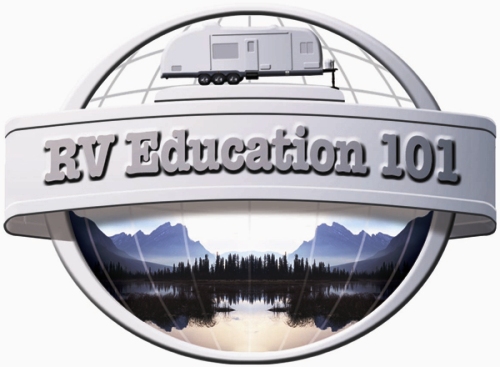 From the Industry Leader in RV Education:
RV Education 101
U of RV Journal #61 - April 19, 2010

---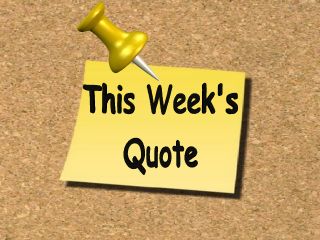 Learning is not a spectator sport.
~ D. Blocher
---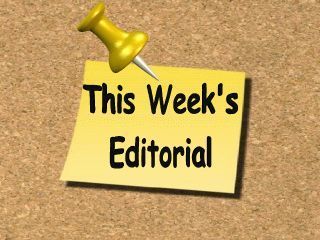 BY MARK

Hi Everybody,
On Saturday Tyler and I packed a lunch, put the boat in the water and fished all day long. It was hot, we got sunburned, caught lots of fish and had a wonderful day. It was just what the doctor ordered. Seeing the sun shining and the fish biting has me excited for summer and another great camping season. We have lots of RV trips planned this year, some short & some long.
We're going to take a short beach excursion sometime this month and next month we were invited to attend a Camp Freightliner training session. It is a two-day course that covers everything you need to know about motorhomes built on a Freightliner chassis. I'll keep you posted on how it goes.
This week's feature article talks about some common RV maintenance that we owners tend to overlook or forget to perform sometimes. It's kind of like a refresher on the simple stuff we need to remember and do to our RV.
Until next week, plan your trip, travel safe and enjoy your RV experiences. Remember, getting there is half the fun!
Mark Polk
---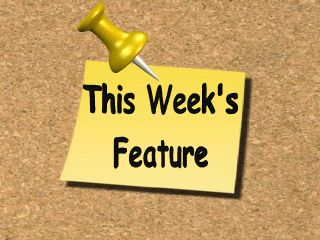 RV Owner Maintenance Mishaps
There are lots of things to remember and to maintain on an RV. Sometimes we tend to overlook the simplest maintenance requirements on our RV. As the old saying goes, you can't see the forest for the trees. These simple oversights can result in costly repair bills to correct the problem too. Let's take a look at some common RV owner maintenance mishaps....... ....... Read the article
---
Check out this week's poll:(There are 3 questions): "Do you use a digital line monitor?" "Does the line monitor you use test campground polarity, measure AC line voltage and if you have a generator measure AC frequency?" " Do you always test the campground wiring for improperly wired circuits before you plug your RV in?" To participate in the poll, look on the left hand column (here at RV University) towards the top
---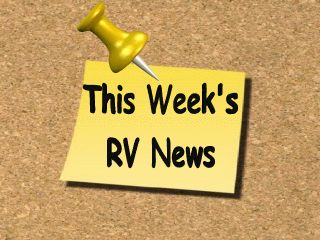 The RV Turns 100!
If you've been on the fence about recreational vehicles, this could be your year to get inspired: 2010 happens to be the 100th anniversary of the RV industry. Before you even think about roaming, however, there are a few more things you ought to know.....
Top 10 National Parks: Yosemite to Yellowstone and the Grand Canyon
Our national parks have a way of mesmerizing visitors and reminding us of why we travel. And for one week starting Saturday, all 392 parks will be free for everybody. ....
A snakebite story that will rattle your nerves:
A recent incident where former owner of Stiers RV, Mike Stier got bitten by a rattlesnake while bass fishing and nearly lost his life raises questions regarding the proper treatment of a snakebite. Hunters, fishermen, hikers and campers can and do contact rattlesnakes.All snakes are attracted to areas with shade, brush, rocks, or food and water, where they can lie in ambush mode, feeding on hapless prey that saunters past. ....
---
...with Mark
Q. I have a 28 ft TT. It weighs about 6500 pounds loaded, without water. I used to pull it with a Dodge 2500 Cummins and didn't seem to have any problems. I traded for a Chevy 2500 HD Duramax. I love most everything about the Chevy with the 6 speed Allison. One thing that seems different is that I get a lot of bounce at the hitch which makes the rear of the trailer bounce pretty wildly. I am talking about driving 45 mph on secondary roads. I added 1 link to my WD bars and it seemed to help a little. Any thoughts or suggestions?
Mark Says:
What you are experiencing is called porpoising. Some people experience it a great deal and others never experience it. The problem is there are many factors involved in the cause, so it can take a while, and possibly some money, to correct it.
It can also be dangerous, so it needs to be corrected.
First, since you changed trucks, I would take it to a qualified RV service center and have them readjust the hitch head and the WD settings for the new vehicle. Many times this alone will solve most of the problem. You need the proper amount of tongue weight, and then by adjusting the tilt of the hitch head and tension on the WD bars you distribute the weight evenly throughout the entire towing system. Every vehicle/trailer combination requires its own adjustments.
Take a test drive to see what the results are. If it still bounces it's time to look at the rear suspension on the truck. I have also heard that some standard GM receivers contribute to trailer bounce. People have said that OEM GM receivers rely on the bumper for vertical support which in turn contributes to more flex and bouncing.
So, here is where the options start. You could start by replacing the OEM receiver and seeing if that helps, and/or you could change out the rear shocks, or if you really want to tackle the problem head on you can add some air springs to the truck.
The most logical approach is to start with the hitch adjustments and move forward from there. Eventually you will find the culprit and solve the majority of the bouncing problem.
---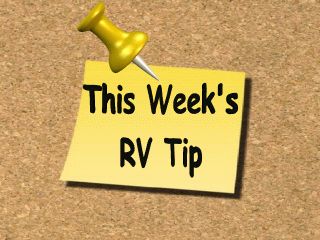 BY Mark Polk
Mark's RV Quick Tip #1: RV's are constructed with lightweight materials. These materials are more sensitive to harsh chemicals and abrasives than the materials used to construct your home. When cleaning your RV you should always use gentler cleaning products and cleaning techniques.
Mark's RV Quick Tip #2: Remember that whatever you use to clean the sinks, showers and toilet ends up in the RV holding tanks. Never use any cleaners that could possibly damage the holding tanks. Clean these surfaces with a non-abrasive mild detergent, water and a soft cloth. Never use any harsh detergents or abrasive cleaners that can scratch, or damage ABS, plastic and fiberglass finishes. Some wet wipe products work well on these surfaces, but avoid using bleach.
---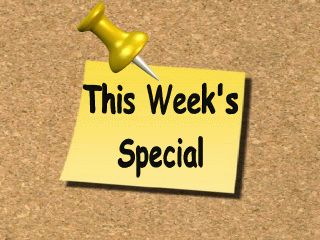 Let RV Education 101 help you save money in 2010
This weeks special:
RV Boondocking In New Mexico e-book By Marianne Edwards
The Frugal Shunpiker's Guide "RV Boondocking In New Mexico" provides precise, easy-to-follow directions to 80 frugal (usually free) camping locations that we personally used near the most popular (and lesser-known but waiting for you to discover them) destinations in New Mexico. With your purchase you will receive free of charge the 23 page Frugal Shunpiker's e-Guide: Basic Boondocking. Marianne, the author will send you the bonus e-book and updates to your e-mail as she gets them. With your purchase you will receive free of charge the 23 page Frugal Shunpiker's e-Guide: Basic Boondocking. Marianne, the author will send you the bonus e-book and updates to your e-mail as she gets them.
sale price: $17.00 Buy Now
---
Are you an RV dealer? We offer bulk discounts on our training materials. Our Walk through DVDs have helped tens of thousands of RV consumers learn how to properly operate and maintain their RVs. Hundreds of RV dealers across the country are benefiting from what our program has to offer the customer oriented RV dealership. Contact Dawn today for your RV dealership pricing: dawn@rveducation101.com
---
RV Links:

Own a motorhome?
Membership in FMCA brings with it a wealth of benefits and services
— all specially designed to meet the needs of motorhome owners.
The value of these benefits and services far exceeds the cost of the annual dues.
Benefit highlights
A product that Mark personally uses: Camping/RV Battery Chargers- BatteryMINDers® are the new generation of SMART, pulse type "computer-on-a-chip" chargers, that safely charge and maintain all size / type / brands of batteries including starter, deep cycle and sealed types including AGM "dry" made by OPTIMA, ODYSSEY, EXIDE, INTERSTATE, et al. They do all of this without ever overcharging, no matter how long they are left on charge – days-weeks-or even months. Dubbed the chargers with "brains," they are the first to fully-automatically reverse the primary cause of early battery failure known as "sulfation". Sulfated batteries once considered beyond recovery can now be brought back to long-term useful condition. Certain models of BatteryMINDers® can more than double the useful life of new batteries.
---


RV Education 101 & RV University went mobile!
Check us out on the go
www.rveducation101.mobi
&
www.rvuniversity.mobi
from your phone!. .....


Share your thoughts & experiences with other RVers and Campers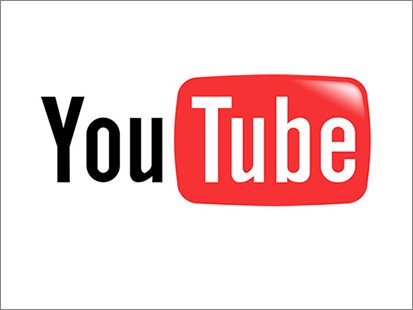 16 RV Single DVD Titles in our Library
An Introduction to RV's
Drive Your Motorhome Like a Pro
RV Awning Use, Care and Accessories
RV Safety Features, Tips and Tricks
Pop Up 101
Travel Trailer 101
Class A Motor Home 101
Class C Rental / Owner
Winterizing & Storing your RV
EZ RV Add Ons and Must Have RV Products
Trailer Towing, Weights, Hitch Work & Backing
Motorhome Towing
RV Campground Basics
Marks Recommended 10 minute RV Essential Items
Deep Cycle Battery Care & Maintenance for RV's and Boats
RV Care and Maintenance
Money Saving DVD Sets Available

Travel Trailer / 5th Wheel Training DVD Sets
Class A Training DVD Sets
Class C Training DVD Sets
---
14 RV Instant Download E-Book Titles in our Library
The Original Checklists for RVers
Winterizing and Storing your RV
THE RV BOOK now available as an ebook
The Three Primary Systems of an RV
Insider's Guide to Buying an RV
RV Buyers Survival Guide
Trailer Towing, Weights, Hitch Work & Backing
A Collection of RV Tips
Pop-Up Basics 101
Dinghy Towing
Deep Cycle Battery Care and Maintenance
RV Awning Use and Care
RV Safety Features, Tips and Tricks
RV Care and Maintenance
RV Campground Basics
---
General and Unsubscribe Info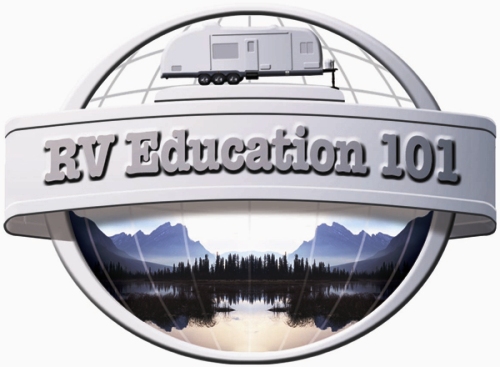 About us:
Our goal with RV University This Week is to provide you with helpful information to make all of your RV experiences more enjoyable. I left my position as an RV Sales and F&I manager in 2000 to start my own company, RV Education 101. We produce educational videos, DVDs and e-books on how to use and maintain your RV. The reason I left my job was due to my concern about the lack of educational and safety awareness material available to the RV consumer, in other words, you. We are a small company. My wife Dawn left her position in RV sales to help start the company and is our Sales and Marketing Director. We currently have a 35-foot Class A motor home. We have two boys, Tyler 13 and Josh 19, both avid RVers and two dogs, Gracie and Buck. Gracie is the good one. If you would like to learn more about us and RV Education 101 feel free to visit http://www.rveducation101.com
RV University This Week © Copyright 2010 Mark J. Polk, except where indicated otherwise. All rights reserved worldwide. Reprint only with permission from copyright holder(s). All trademarks are property of their respective owners. All contents provided as is. Advertisers are solely responsible for ad content.
To subscribe, please go to: http://rveducation101.com/email/
To unsubscribe, please go to: http://rveducation101.com/email/unsubscribe.asp
RV Education 101 Newsletter is an opt-in ezine available by subscription only. We neither use nor endorse the use of spam. Your email address will ONLY be used to distribute this newsletter and will NEVER be sold or given to any other entity!!
Happy Camping,
Mark & Dawn
RV Education 101
150 Bay Ridge Rd
Harrells, NC 28444-8896
910-484-7615
mark@rveducation101.com
dawn@rveducation101.com
Copyright 2010 by RV Education 101