RV University This Week 04/12/2010
Thursday, April 08 2010 @ 11:14 am UTC
Contributed by: RVED101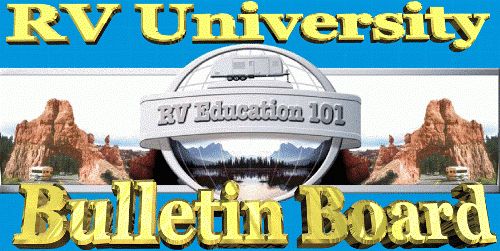 RV University this Week
Your weekly source for interesting
RV articles, tips, tricks, video clips and advice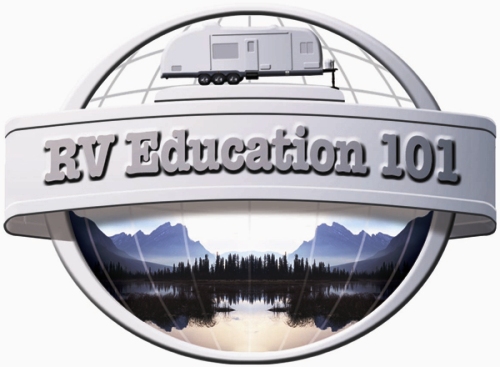 From the Industry Leader in RV Education:
RV Education 101
U of RV Journal #59 - April 12, 2010
---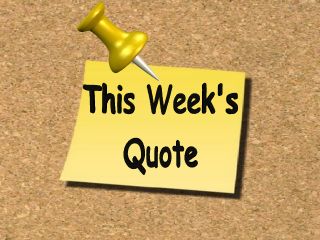 "Learning never exhausts the mind"
~Leonardo da Vinci
---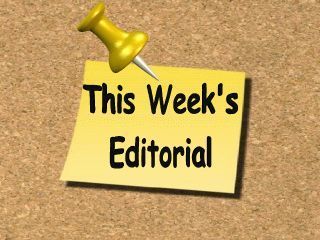 BY MARK

Hi Everybody,
There are some systems and components on our RV's that we really don't want to deal with. We just hope that it works the way it's supposed to when we need to use it. Take the RV waste valves for example. We don't want to deal with any problems, we just want them to work properly when it's time to empty the holding tanks. Other than that we don't want to see, or think about them. It's not a fun topic, I don't even enjoy writing about it but at some point it needs to be discussed.
Like almost every other component on your RV the waste valves require some routine care and maintenance if you want them to work properly for many years to come. The good news is there are some simple things we can do to maintain the RV waste valves, and it's probably good that you understand more about how they work too. For the adventurers out there it's really not that difficult to repair or replace a waste valve either, just make sure the tank is empty first!!
So, to learn everything you ever need to know about RV waste valves be sure to check out this week's feature article/video.
Until next week, plan your trip, travel safe and enjoy your RV experiences. Remember, getting there is half the fun!
Mark Polk
---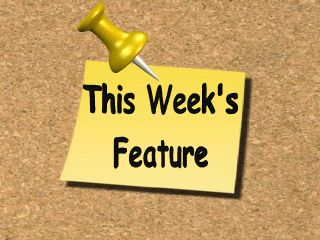 RV Waste Valve Maintenance, Repair & Replacement
One topic about our RV seldom discussed in-depth is the RV waste valves. You know what I mean, the valves you open when it's time to empty the RV holding tanks. We don't really think about them much, you just hope they work okay when it's time to use them...... ....... Read the article
---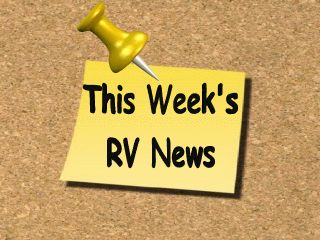 Southeast roundup: Oceanfront state parks
If you plan a beach trip and want options other than staying in a high-rise condo, gambling at a casino, riding an extreme water slide or chugging a beer bong before cruising the strip, consider one of these oceanfront state parks within a few hours drive of Atlanta. Fun is of the more sober, solitary and natural kind geared toward individuals, couples and families who prefer strolling along beaches......
Passerby pulls man from flaming RV in Auburn
An alert passerby spotted smoke coming from a motor home parked in the RV lot of the Auburn Eagles Club at 702 M St. SE Thursday. The Good Samaritan also is credited for pulling a man out of a burning RV .....
Feds: Risk millions if state parks close
Federal officials are threatening to withhold millions of dollars in funding to the state if the Paterson administration pushes forward with its plan to close parks around the state.....
---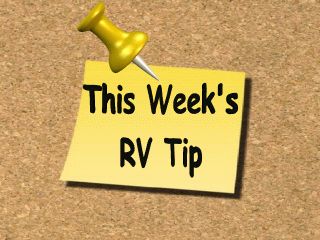 BY Mark Polk
Mark's RV Quick Tip #1: Anybody pulling a travel trailer or pop-up should have some type of sway control. Talk to your RV dealer. Should the trailer become unstable and attempted steering corrections don't control it you can use the manual override on the brake control to help regain control of the trailer. Slide the lever over slowly and allow the trailer brakes to engage and the sway control to put the trailer back on a straight course. If trailer sway becomes severe, reduce your speed gradually, avoid using the vehicle brakes if possible and manually apply more trailer brakes..
Mark's RV Quick Tip #2: Every time you dump the black tank you need to treat it with holding tank chemicals to assist in controlling odors and to break down solids. You should always use environmentally safe chemicals. Enzyme based chemicals use the good bacteria to digest waste and control odors. Formaldehyde based chemicals destroy the bacteria that's needed to break down waste and they can be dangerous to humans and pets.
---
Check out this week's poll:(There are 2 questions): "Have you ever had a damaged RV holding tank or RV waste valve?" "If you have had a damaged holding tank or RV waste valve, did you repair it your-self?" To participate in the poll, look on the left hand column (here at RV University) towards the top
---
...with Mark
Q. Hello Mark, I read one of your articles on how to Buy an RV article, however I have a question not covered in the article. How do I determine the price to pay when purchasing a used RV? Do I go by NADA value or the asking price? Help would be greatly appreciated, I don't want to make a big mistake. Thank you in advance,
Mark Says: Pricing for a used RV involves many factors. For example, the age of the unit, the condition, mileage if applicable and any options it is equipped with. Most importantly is the overall condition of the RV. The NADA is a good guide to use and the pricing in the NADA is based on the RV being in good condition. Good condition means that there is no damage and everything on the RV is in proper working condition. You should be able to buy the RV and go right out and use it. If not the price goes down.
You didn't mention if this was a dealer or a private owner, but regardless you should make them show you that everything on the RV is working. Appliances in an RV are expensive to replace. Also, inspect the unit thoroughly, looking for signs of damage that are sometimes hidden like water damage. If it's a motorized RV you not only need to inspect the coach but the chassis too. If you're not sure what to look for take somebody with you who knows RVs.
If it's a motorized RV the mileage is another factor used to determine the price. Another factor is optional equipment on the RV, above and beyond how a base model is equipped. You can go to nada.com and if you know the year, make, model, mileage if applicable and options the RV has you can get an idea of a fair price. It will give you low retail and average retail.
If the asking price is within a fair market price this doesn't mean you should just settle on paying that price. There is almost always room to negotiate on asking price, unless you run into a deal of the lifetime, in which case you pay the money and leave. Don't be afraid to make a low offer and just see what they say, in most cases you will meet somewhere in the middle of the road on pricing. I personally would not pay the high retail price unless it was in showroom condition. You should be able to get it close to the low retail price or maybe less. Remember RV's depreciate they don't appreciate. In some cases RV owners are upside down meaning they owe more than the RV is worth and they want to pay their loan off, so their asking price is too much for the RV.
You need to know what you are looking at, know what a fair asking price is, inspect the unit thoroughly, verify everything works and then negotiate the selling price. Be patient, a good deal will always come along eventually.
---
Are you an RV dealer? We offer bulk discounts on our training materials. Our Walk through DVDs have helped tens of thousands of RV consumers learn how to properly operate and maintain their RVs. Hundreds of RV dealers across the country are benefiting from what our program has to offer the customer oriented RV dealership. Contact Dawn today for your RV dealership pricing: dawn@rveducation101.com
---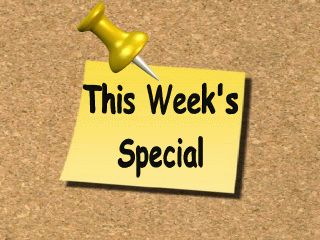 Let RV Education 101 help you save money in 2010
This weeks special:
RV Boondocking In Southern Texas E-book By Marianne Edwards
I'm going to show you - in my 74-page eBook, "RV Boondocking In Southern Texas" – how two ordinary Canadians, with regular jobs and a seen-better-days camper van, spend their winters in the Texas sunshine … for less than $250 a week. With your purchase you will receive free of charge the 23 page Frugal Shunpiker's e-Guide: Basic Boondocking. Marianne, the author will send you the bonus e-book and updates to your e-mail as she gets them.
sale price: $17.00 Buy Now
---
RV Links:
FAMILY FUN RV RENTAL OF WNY CORP HAPPY CUSTOMERS, QUALITY SERVICE AND PRISTINE VEHICLES ARE OUR GOALS!

Own a motorhome?
Membership in FMCA brings with it a wealth of benefits and services
— all specially designed to meet the needs of motorhome owners.
The value of these benefits and services far exceeds the cost of the annual dues.
Benefit highlights
A product that Mark personally uses: Camping/RV Battery Chargers- BatteryMINDers® are the new generation of SMART, pulse type "computer-on-a-chip" chargers, that safely charge and maintain all size / type / brands of batteries including starter, deep cycle and sealed types including AGM "dry" made by OPTIMA, ODYSSEY, EXIDE, INTERSTATE, et al. They do all of this without ever overcharging, no matter how long they are left on charge – days-weeks-or even months. Dubbed the chargers with "brains," they are the first to fully-automatically reverse the primary cause of early battery failure known as "sulfation". Sulfated batteries once considered beyond recovery can now be brought back to long-term useful condition. Certain models of BatteryMINDers® can more than double the useful life of new batteries.
---


RV Education 101 & RV University went mobile!
Check us out on the go
www.rveducation101.mobi
&
www.rvuniversity.mobi
from your phone!. .....


Share your thoughts & experiences with other RVers and Campers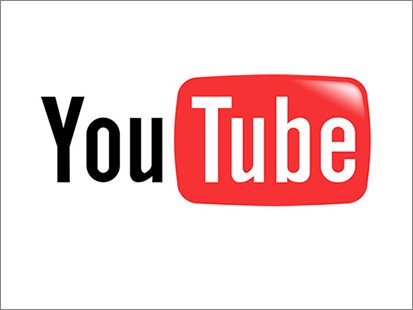 16 RV Single DVD Titles in our Library
An Introduction to RV's
Drive Your Motorhome Like a Pro
RV Awning Use, Care and Accessories
RV Safety Features, Tips and Tricks
Pop Up 101
Travel Trailer 101
Class A Motor Home 101
Class C Rental / Owner
Winterizing & Storing your RV
EZ RV Add Ons and Must Have RV Products
Trailer Towing, Weights, Hitch Work & Backing
Motorhome Towing
RV Campground Basics
Marks Recommended 10 minute RV Essential Items
Deep Cycle Battery Care & Maintenance for RV's and Boats
RV Care and Maintenance
Money Saving DVD Sets Available

Travel Trailer / 5th Wheel Training DVD Sets
Class A Training DVD Sets
Class C Training DVD Sets
---
14 RV Instant Download E-Book Titles in our Library
The Original Checklists for RVers
Winterizing and Storing your RV
THE RV BOOK now available as an ebook
The Three Primary Systems of an RV
Insider's Guide to Buying an RV
RV Buyers Survival Guide
Trailer Towing, Weights, Hitch Work & Backing
A Collection of RV Tips
Pop-Up Basics 101
Dinghy Towing
Deep Cycle Battery Care and Maintenance
RV Awning Use and Care
RV Safety Features, Tips and Tricks
RV Care and Maintenance
RV Campground Basics
---
General and Unsubscribe Info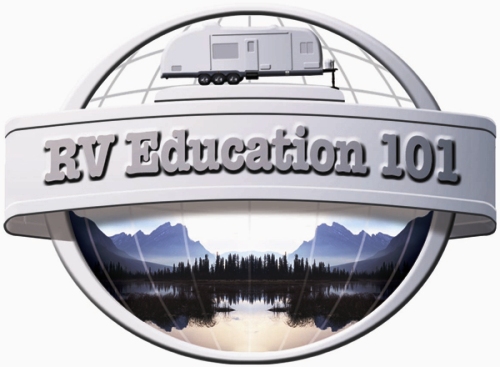 About us:
Our goal with RV University This Week is to provide you with helpful information to make all of your RV experiences more enjoyable. I left my position as an RV Sales and F&I manager in 2000 to start my own company, RV Education 101. We produce educational videos, DVDs and e-books on how to use and maintain your RV. The reason I left my job was due to my concern about the lack of educational and safety awareness material available to the RV consumer, in other words, you. We are a small company. My wife Dawn left her position in RV sales to help start the company and is our Sales and Marketing Director. We currently have a 35-foot Class A motor home. We have two boys, Tyler 13 and Josh 19, both avid RVers and two dogs, Gracie and Buck. Gracie is the good one. If you would like to learn more about us and RV Education 101 feel free to visit http://www.rveducation101.com
RV University This Week © Copyright 2010 Mark J. Polk, except where indicated otherwise. All rights reserved worldwide. Reprint only with permission from copyright holder(s). All trademarks are property of their respective owners. All contents provided as is. Advertisers are solely responsible for ad content.
To subscribe, please go to: http://rveducation101.com/email/
To unsubscribe, please go to: http://rveducation101.com/email/unsubscribe.asp
RV Education 101 Newsletter is an opt-in ezine available by subscription only. We neither use nor endorse the use of spam. Your email address will ONLY be used to distribute this newsletter and will NEVER be sold or given to any other entity!!
Happy Camping,
Mark & Dawn
RV Education 101
150 Bay Ridge Rd
Harrells, NC 28444-8896
910-484-7615
mark@rveducation101.com
dawn@rveducation101.com
Copyright 2010 by RV Education 101