RV University This Week 04/05/2010
Monday, April 05 2010 @ 02:11 pm UTC
Contributed by: RVED101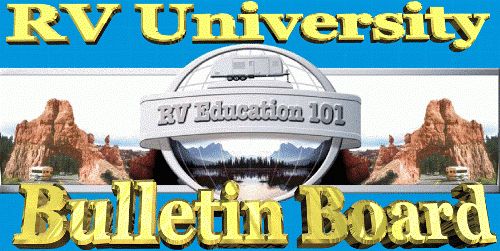 RV University this Week
Your weekly source for interesting
RV articles, tips, tricks, video clips and advice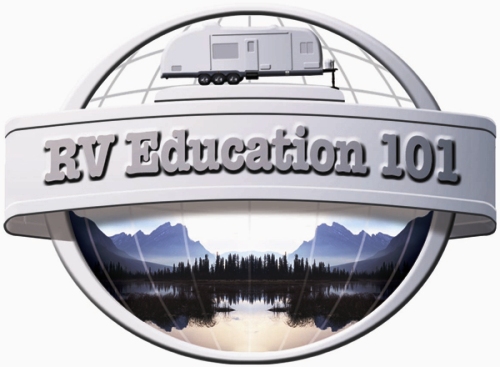 From the Industry Leader in RV Education:
RV Education 101
U of RV Journal #58 - April 5, 2010
---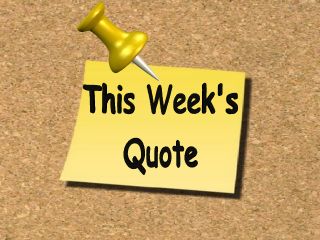 "The important thing is to not stop questioning."
~Albert Einstein
---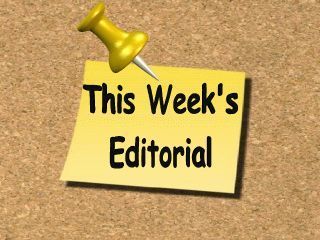 BY MARK

Hi Everybody,
I hope everybody had an enjoyable Easter weekend. We were traveling in the RV last week and had a great time. I was amazed at how many RV's we saw on the road. I would beg to differ with anyone who says RV travel is 'off' or 'slow' right now. The campgrounds we saw were full too. All promising news for RVers and the RV industry.
During our trip I got to try out our new Cobra 7700 PRO GPS. A few months ago I searched for a GPS with features compatible for larger RV's, features above and beyond what you might find on a typical GPS designed for use with automobiles. Be sure and check out this week's feature article to see how the 7700 PRO performed on its maiden RV voyage.
Until next week, plan your trip, travel safe and enjoy your RV experiences. Remember, getting there is half the fun!
Mark
---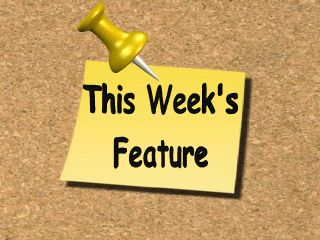 A GPS for RV Owners
I'm sure you have read many articles about the benefits of using a GPS when traveling in your automobile or RV. Since GPS technology was released by the military, for use non-military use, I have owned two. Both worked okay when traveling by automobile, but when traveling in a 35' motorhome, towing a dinghy, they can get you in situations you don't want to be in..... ....... Read the article
---
Check out this week's poll: "Do you use rest stops along the highways while traveling by RV?" To participate in the poll, look on the left hand column (here at RV University) towards the top
---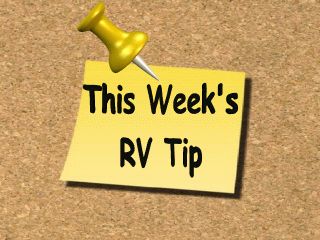 BY Mark Polk
Mark's RV Quick Tip #1:
30 Amp, 120-volt electrical system:
Most RVs are designed with 30 Amp, 120 volt electrical systems, and some of the larger RVs with more appliances and two roof A/Cs use a 50 Amp, electrical system. What this basically means is, for everything to operate properly the manufacturer intends the RV to have a 30 or 50 amp electrical service supplied to the RV.
Mark's RV Quick Tip #2:
Boondocking:
The term boondocking means rough country, roughing it or out in the sticks, but for RVers it basically translates into free or dry camping. You find a place to camp in an RV, where fees may or may not be charged, and you camp without any utility hook-ups like water, electric, and sewer. It might be at a Flying J truck stop, a Wal-Mart parking lot, a remote area in the wilderness or in the middle of a desert.
You can still use all of the 12-volt appliances and accessories as long as the deep cycle battery(s) has a charge. You can also use the onboard water system with the 12-volt demand water pump. If you have solar panels and an inverter or an onboard generator you can use some or all of the 120-volt appliances and recharge the auxiliary battery(s). This is what makes an RV fully self-contained.
---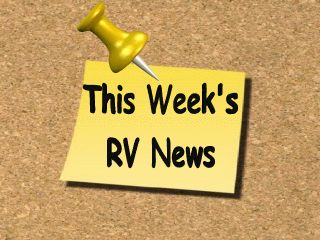 Ultra-lite weight, tent campers
The QUICKSILVER was designed with today's young families in mind - especially those with children and who drive fuel-efficient cars and mini-vans. Unlike traditional recreational vehicles, the QUICKSILVER is light enough to be towed without having to purchase an expensive truck or SUV! .....
Census Day passes with some (RV) households still waiting for questionnaires
Howard Sutton and his wife, Christine, who spent that winter in the Rio Grande Valley, never received their questionnaire for the nation's 2000 census because they were in an RV headed on a trip to the Canadian border at the time.....
Jury: Katrina trailer not unreasonably dangerous
A federal jury has rejected a New Orleans man's claims that government contractors provided him with a trailer after Hurricane Katrina that exposed him to dangerous fumes....
---
...with Mark
Q. Got a question that you may want to address in a future article. We own an '08 American Eagle with a tag axle as well as several personal vehicles and an enclosed car trailer. For about a year now we've been inflating all vehicle tires with nitrogen. The claim is that the molecule is larger resulting in less frequent deflation over time (storage for instance), cooler running temps and better mileage. I watched the on line tire safety presentation at the New Mexico FMCA rally, but tuned in late so I don't know if the subject was addressed.
The cost for inflation is usually very reasonable. We paid about $25 for standard size vehicles (all four plus full size spare if so equipped) and $120 for the bus. Our experience is that for the motor home, our mileage did increase by 2/10ths. Ride in all vehicles seemed improved as well but that could just be a personal thing. I was curious as to your thoughts.
Thanks
Mark Says: Nitrogen has been used for tire inflation in airplanes, racecars and trucking companies for many years. Nitrogen filled tires do run cooler and last longer according to many tests, and as you pointed out it holds the pressure longer too. There are other benefits as well, like eliminating water vapor from tires which can deteriorate the tires at a quicker rate.
All of these benefits make nitrogen a logical substitute over using compressed air in our RV tires. I have read that nitrogen should not be used in older tires (not sure why) and if you do need to inflate the tires, for whatever reason, you have to find the nitrogen.
I would agree that at a reasonable cost there are several good reasons to use nitrogen over compressed air in tires.
---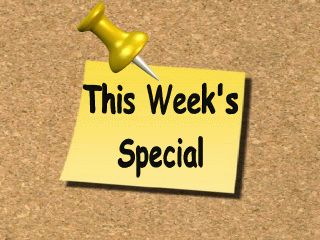 Let RV Education 101 help you save money in 2010
This weeks special:
RV Boondocking In Arizona E-book
This 112-page printable eBook contains: Detailed directions to every suggested attraction and campsite. An Arizona map shows suggested routes and where to camp for free along each route. It will help you plan the best route for the time of year you're traveling. Easy Referencing: The book is divided into color-coded sections corresponding to the 4 different geographical areas shown on the map. A full index is also provided at the back of the book. A detailed 6-week itinerary covers the most popular Arizona destinations. Follow it and spend less than $110.00 in camping fees for the entire month and a half. Tips on what to see, where to camp for free or cheap, where to shop, where to eat, where to find free water, free RV dump stations, propane, showers, Internet service and more. Hiking suggestions. We love to hike, so we've listed some of our favorite Arizona hikes.
sale price: $17.00 Buy Now
---
RV Links:

Own a motorhome?
Membership in FMCA brings with it a wealth of benefits and services
— all specially designed to meet the needs of motorhome owners.
The value of these benefits and services far exceeds the cost of the annual dues.
Benefit highlights
A product that Mark personally uses: Camping/RV Battery Chargers- BatteryMINDers® are the new generation of SMART, pulse type "computer-on-a-chip" chargers, that safely charge and maintain all size / type / brands of batteries including starter, deep cycle and sealed types including AGM "dry" made by OPTIMA, ODYSSEY, EXIDE, INTERSTATE, et al. They do all of this without ever overcharging, no matter how long they are left on charge – days-weeks-or even months. Dubbed the chargers with "brains," they are the first to fully-automatically reverse the primary cause of early battery failure known as "sulfation". Sulfated batteries once considered beyond recovery can now be brought back to long-term useful condition. Certain models of BatteryMINDers® can more than double the useful life of new batteries.
---


RV Education 101 & RV University went mobile!
Check us out on the go
www.rveducation101.mobi
&
www.rvuniversity.mobi
from your phone!. .....


Share your thoughts & experiences with other RVers and Campers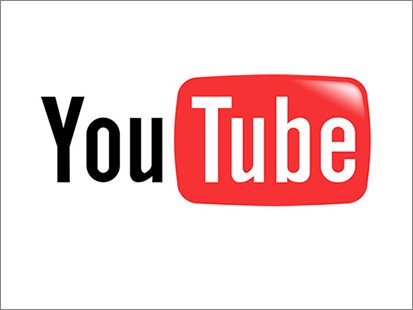 16 RV Single DVD Titles in our Library
An Introduction to RV's
Drive Your Motorhome Like a Pro
RV Awning Use, Care and Accessories
RV Safety Features, Tips and Tricks
Pop Up 101
Travel Trailer 101
Class A Motor Home 101
Class C Rental / Owner
Winterizing & Storing your RV
EZ RV Add Ons and Must Have RV Products
Trailer Towing, Weights, Hitch Work & Backing
Motorhome Towing
RV Campground Basics
Marks Recommended 10 minute RV Essential Items
Deep Cycle Battery Care & Maintenance for RV's and Boats
RV Care and Maintenance
Money Saving DVD Sets Available

Travel Trailer / 5th Wheel Training DVD Sets
Class A Training DVD Sets
Class C Training DVD Sets
---
14 RV Instant Download E-Book Titles in our Library
The Original Checklists for RVers
Winterizing and Storing your RV
THE RV BOOK now available as an ebook
The Three Primary Systems of an RV
Insider's Guide to Buying an RV
RV Buyers Survival Guide
Trailer Towing, Weights, Hitch Work & Backing
A Collection of RV Tips
Pop-Up Basics 101
Dinghy Towing
Deep Cycle Battery Care and Maintenance
RV Awning Use and Care
RV Safety Features, Tips and Tricks
RV Care and Maintenance
RV Campground Basics
---
General and Unsubscribe Info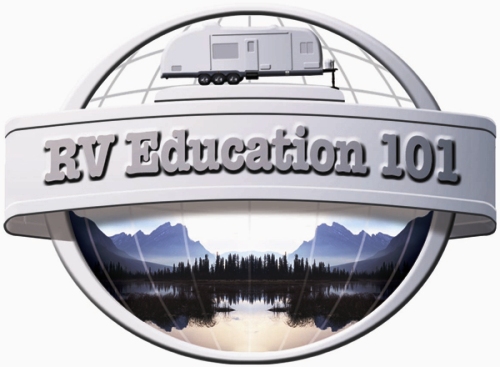 About us:
Our goal with RV University This Week is to provide you with helpful information to make all of your RV experiences more enjoyable. I left my position as an RV Sales and F&I manager in 2000 to start my own company, RV Education 101. We produce educational videos, DVDs and e-books on how to use and maintain your RV. The reason I left my job was due to my concern about the lack of educational and safety awareness material available to the RV consumer, in other words, you. We are a small company. My wife Dawn left her position in RV sales to help start the company and is our Sales and Marketing Director. We currently have a 35-foot Class A motor home. We have two boys, Tyler 13 and Josh 19, both avid RVers and two dogs, Gracie and Buck. Gracie is the good one. If you would like to learn more about us and RV Education 101 feel free to visit http://www.rveducation101.com
RV University This Week © Copyright 2010 Mark J. Polk, except where indicated otherwise. All rights reserved worldwide. Reprint only with permission from copyright holder(s). All trademarks are property of their respective owners. All contents provided as is. Advertisers are solely responsible for ad content.
To subscribe, please go to: http://rveducation101.com/email/
To unsubscribe, please go to: http://rveducation101.com/email/unsubscribe.asp
RV Education 101 Newsletter is an opt-in ezine available by subscription only. We neither use nor endorse the use of spam. Your email address will ONLY be used to distribute this newsletter and will NEVER be sold or given to any other entity!!
Happy Camping,
Mark & Dawn
RV Education 101
150 Bay Ridge Rd
Harrells, NC 28444-8896
910-484-7615
mark@rveducation101.com
dawn@rveducation101.com
Copyright 2010 by RV Education 101