RV University This Week 03/22/2010
Monday, March 22 2010 @ 12:02 pm UTC
Contributed by: RVED101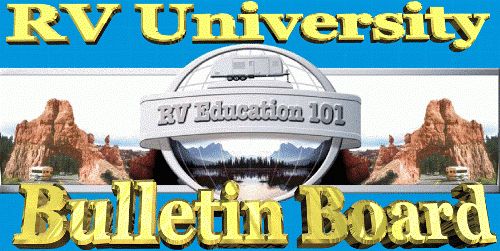 RV University this Week
Your weekly source for interesting
RV articles, tips, tricks, video clips and advice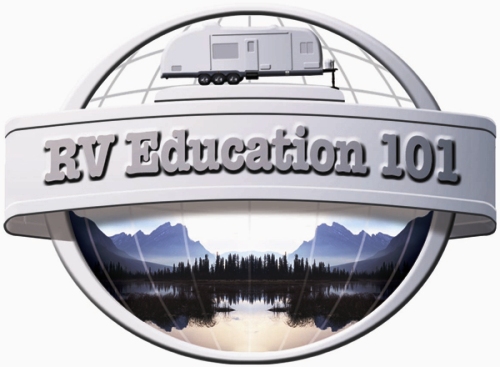 From the Industry Leader in RV Education:
RV Education 101
U of RV Journal #57 - March 22, 2010
---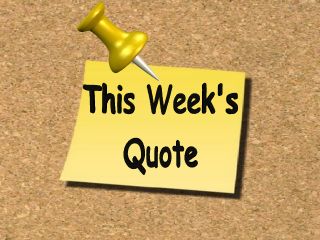 "All the world is a laboratory to the inquiring mind."
~Martin H. Fischer
---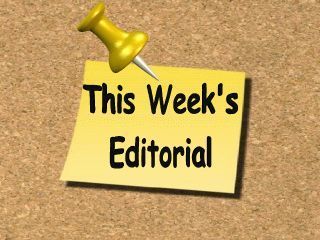 BY MARK

Hi Everybody,
Off of the RV topic for a moment I am extremely nervous today. As parents it is difficult to let go of our children. I thought it was hard when our oldest son Josh headed off to college, but yesterday was perhaps the most difficult day I have experienced to date with letting go.
For over two years now Josh has talked about wanting to be an officer in the military and to serve his country. He is a freshman in college and is in the ROTC program at school. Yesterday I dropped him off at the recruiters office to head up to Raleigh NC to the Military Entrance Processing Station (MEPS). We have been with him through every step of this process and being retired military I know I have asked him at least 500 times if he is sure this is what he wants to do. Yesterday as I was leaving the recruiters office I asked him one last time and he said "Yes dad, I know what I'm doing." As I watched him walk back inside I realized my little boy was now a young man. Something could still happen at MEPS today that could prevent him from taking the oath, but it probably won't. I am nervous and I am extremely proud today. And I hope that the bureaucrat's in Washington DC realize the sacrifice our soldiers are making for this country, and do right by them in all regards.
On the RV side of things our spare tire dilemma we have been discussing for several weeks has finally come to an end. Be sure to read this week's feature article to see how Murphy's law came into play with our spare tire nightmare.
Until next week, plan your trip, travel safe and enjoy your RV experiences. Remember, getting there is half the fun!
Mark
---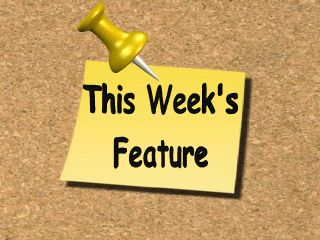 My Spare Tire Nightmare (continued)
The first problem was the size and lug pattern of the wheel itself. It is a 22.5 inch wheel with 8 lug holes. Most rims that size are designed for 10 lugs. I was surprised how difficult it was to find this particular wheel. ... ....... Read the article
---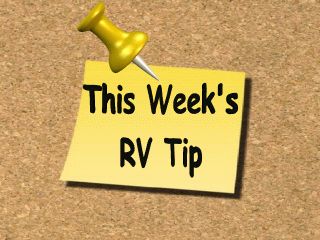 BY Mark Polk
Mark's RV Quick Tip #1: Every RVer should invest in some type of digital voltmeter that plugs directly into a 120-volt outlet in your RV. There are several types available and they are inexpensive compared to the repair costs for damaged electrical equipment and appliances. I recommend one that can test campground polarity, measure AC line voltage and, if you have a generator, measure AC frequency. You should always test the campground wiring for improperly wired circuits before you plug your RV in. Before you plug your RV power cord into the electrical supply make sure any breakers are turned off. Plug the RV in and turn the breaker on. Now you can plug a digital meter into a 120-volt outlet where it will be easy to monitor throughout your camping trip.
Mark's RV Quick Tip #2:
Test the refrigerator in AC & LP gas mode: Do not over pack the refrigerator, allow for air to circulate. Installing a thermostatically controlled refrigerator vent fan will improve the refrigerators efficiency.
---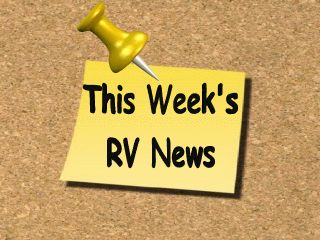 Come Kamp & Care With Us Weekend 2010
Join in with KOA's special Come Kamp & Care With Us Weekend, May 14 and 15, 2010.....
Ford to build its own diesel engines
Ford Motor Co. is hoping to keep its product revolution rolling by introducing for the first time its own diesel engine into the heavy-duty pickup truck segment.....
RV rolls over, kills man
The victim, mechanic Gerald L. McMurtry, was working underneath the 30-foot RV at Munday Machinery, 8165 U.S. Highway 33 North, when the accident happened sometime after 11:40 a.m. ...
---
Check out this week's poll: "How many miles a day do you travel in your RV?" To participate in the poll, look on the left hand column (here at RV University) towards the top
---
...with Mark
Q. I'd like to ask a basic question: how many miles a day is "realistic" when traveling in an RV? My husband will be the only one driving, and there will be some mountainous days and some long boring highway days. We are traveling from Bellingham, Washington (north of Seattle) to Omaha, Nebraska and while I've done the trip in three days in my car, I just don't think that is going to be realistic in the RV. Is there a general rule of thumb?
Mark Says: There have been many times that we were on a tight schedule and I had to put many more hours a day behind the wheel than I wanted to. It's not fun and after several days can be difficult to keep up a pace like that.
My general rule, if possible, is to travel 300 to 350 mile a day. This is do-able and you still have time when you arrive at the campground to unwind and get plenty of rest before the next days adventure begins.
---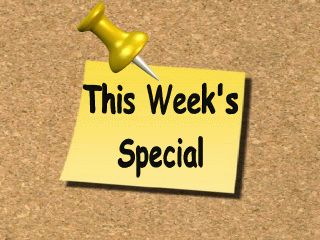 Let RV Education 101 help you save money in 2010
This weeks special:
Pop-Up Basics 101 E-book
If you are considering purchasing a pop-up, or already own one and have questions about towing, weights, hitch work, backing, campground set-up, LP Gas, Water and the Electrical system this e-book is for you. Pop-Up Basics 101 will walk you through what a pop-up is and how it works. There are several useful checklists to refer back to when you are getting ready to leave on a trip, when you arrive at the campground, when it's time to store your pop-up and when you prep it for use the next spring. It discusses how to safely match the pop-up with the tow vehicle and provides safe driving and towing tips. It also gives some easy advice on how to master backing your pop-up.
sale price: $11.95 Buy Now
---
RV Links:
RV Cooking -
gourmet recipes you can make in your RV. ChefBoyRV recipes are special because they are geared toward the RV kitchen--usually short on preparation space and storage. .....

Own a motorhome?
Membership in FMCA brings with it a wealth of benefits and services
— all specially designed to meet the needs of motorhome owners.
The value of these benefits and services far exceeds the cost of the annual dues.
Benefit highlights
A product that Mark personally uses: Camping/RV Battery Chargers- BatteryMINDers® are the new generation of SMART, pulse type "computer-on-a-chip" chargers, that safely charge and maintain all size / type / brands of batteries including starter, deep cycle and sealed types including AGM "dry" made by OPTIMA, ODYSSEY, EXIDE, INTERSTATE, et al. They do all of this without ever overcharging, no matter how long they are left on charge – days-weeks-or even months. Dubbed the chargers with "brains," they are the first to fully-automatically reverse the primary cause of early battery failure known as "sulfation". Sulfated batteries once considered beyond recovery can now be brought back to long-term useful condition. Certain models of BatteryMINDers® can more than double the useful life of new batteries.
---


RV Education 101 & RV University went mobile!
Check us out on the go
www.rveducation101.mobi
&
www.rvuniversity.mobi
from your phone!. .....


Share your thoughts & experiences with other RVers and Campers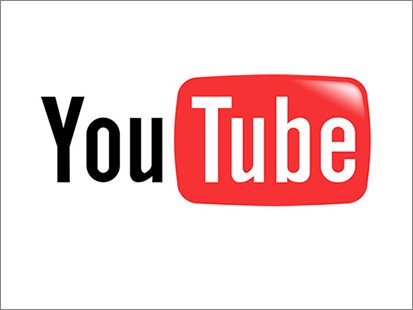 16 RV Single DVD Titles in our Library
An Introduction to RV's
Drive Your Motorhome Like a Pro
RV Awning Use, Care and Accessories
RV Safety Features, Tips and Tricks
Pop Up 101
Travel Trailer 101
Class A Motor Home 101
Class C Rental / Owner
Winterizing & Storing your RV
EZ RV Add Ons and Must Have RV Products
Trailer Towing, Weights, Hitch Work & Backing
Motorhome Towing
RV Campground Basics
Marks Recommended 10 minute RV Essential Items
Deep Cycle Battery Care & Maintenance for RV's and Boats
RV Care and Maintenance
Money Saving DVD Sets Available

Travel Trailer / 5th Wheel Training DVD Sets
Class A Training DVD Sets
Class C Training DVD Sets
---
14 RV Instant Download E-Book Titles in our Library
The Original Checklists for RVers
Winterizing and Storing your RV
THE RV BOOK now available as an ebook
The Three Primary Systems of an RV
Insider's Guide to Buying an RV
RV Buyers Survival Guide
Trailer Towing, Weights, Hitch Work & Backing
A Collection of RV Tips
Pop-Up Basics 101
Dinghy Towing
Deep Cycle Battery Care and Maintenance
RV Awning Use and Care
RV Safety Features, Tips and Tricks
RV Care and Maintenance
RV Campground Basics
---
General and Unsubscribe Info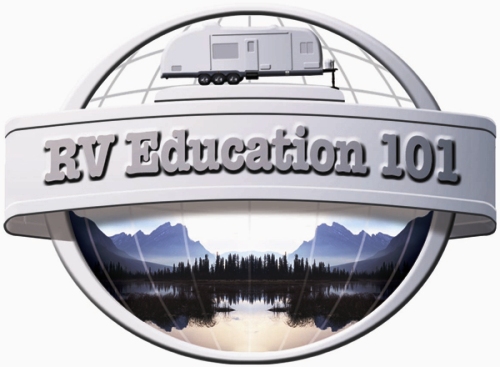 About us:
Our goal with RV University This Week is to provide you with helpful information to make all of your RV experiences more enjoyable. I left my position as an RV Sales and F&I manager in 2000 to start my own company, RV Education 101. We produce educational videos, DVDs and e-books on how to use and maintain your RV. The reason I left my job was due to my concern about the lack of educational and safety awareness material available to the RV consumer, in other words, you. We are a small company. My wife Dawn left her position in RV sales to help start the company and is our Sales and Marketing Director. We currently have a 35-foot Class A motor home. We have two boys, Tyler 13 and Josh 19, both avid RVers and two dogs, Gracie and Buck. Gracie is the good one. If you would like to learn more about us and RV Education 101 feel free to visit http://www.rveducation101.com
RV University This Week © Copyright 2010 Mark J. Polk, except where indicated otherwise. All rights reserved worldwide. Reprint only with permission from copyright holder(s). All trademarks are property of their respective owners. All contents provided as is. Advertisers are solely responsible for ad content.
To subscribe, please go to: http://rveducation101.com/email/
To unsubscribe, please go to: http://rveducation101.com/email/unsubscribe.asp
RV Education 101 Newsletter is an opt-in ezine available by subscription only. We neither use nor endorse the use of spam. Your email address will ONLY be used to distribute this newsletter and will NEVER be sold or given to any other entity!!
Happy Camping,
Mark & Dawn
RV Education 101
150 Bay Ridge Rd
Harrells, NC 28444-8896
910-484-7615
mark@rveducation101.com
dawn@rveducation101.com
Copyright 2010 by RV Education 101