RV University This Week 03/15/2010
Monday, March 15 2010 @ 02:28 pm UTC
Contributed by: RVED101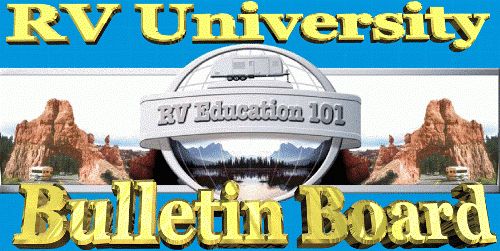 RV University this Week
Your weekly source for interesting
RV articles, tips, tricks, video clips and advice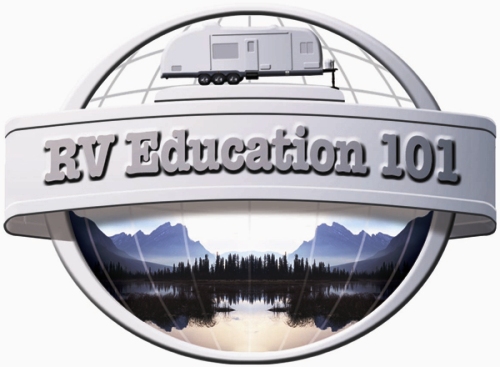 From the Industry Leader in RV Education:
RV Education 101
U of RV Journal #56 - March 15, 2010
---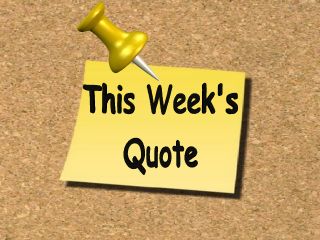 "As I travel by RV crisscrossing the manicured highways and byways I contemplate our forefathers rugged journey westward by horse and wagon. They truly were first generation American RVers."
~ Mark Polk
---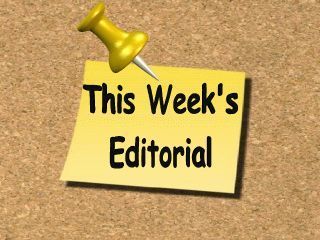 BY MARK

Hi Everybody,
Our first RV trip of 2010 is less than two weeks away. This coming weekend my plan is to de-winterize the RV (hopefully no more cold weather) and prep it for another season of camping. We have several trips planned this year, and I for one can't wait.
As I was preparing for our first camping trip of the year I discovered that our Emergency Roadside Service Plan had expired. After all the trouble I had locating a spare tire and rim for the RV it would have been crazy to have the spare and no ERS plan to assist in getting the tire changed. It just goes to show how easy it is to overlook some things.
With spring right around the corner I thought it would be appropriate to write this week's feature article on RV travel safety & security. It might help you remember something you overlooked before heading out on your first RV adventure of the year.
Until next week, plan your trip, travel safe and enjoy your RV experiences. Remember, getting there is half the fun!
Mark
---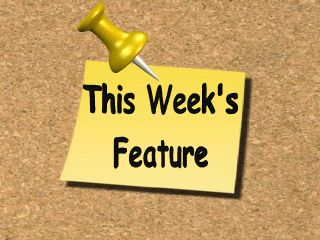 RV Travel Safety & Security
The National Highway Traffic Safety Administration (NHTSA) reported that overall traffic fatalities at the end of 2009 reached the lowest level since 1954, declining for the 15th consecutive quarter. The projected data puts the highway death count at 33,963, down 8.9% from 37,261 in 2008.
That's good news but, one death is too many... ....... Read the article
---
Check out this week's poll: "Do you have an emergency roadside service plan?" To participate in the poll, look on the left hand column (here at RV University) towards the top
---
View our pre-departure checks VIDEO
---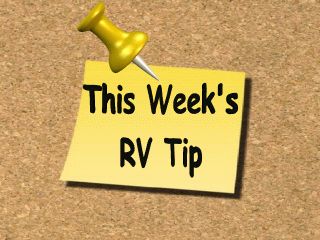 BY Mark Polk
Mark's RV Quick Tip #1: When making the water connection at the campground use a 90 degree elbow, available at RV parts stores, at the city water connection on the RV to keep the water hose from kinking.
Mark's RV Quick Tip #2: If you're traveling with pet's check with the campgrounds you plan to stay at in advance about kennels or boarding arrangements if you are planning to take day trips or leave the campground for extended periods of time.
---
...with Mark
Q. Hi, I'm in process of selling my home and living in a fifth wheel. Would appreciate any advice or tips in what to look for when I go purchase a fifth wheel. thanks
Mark Says: Boy, there are lots of things to consider. A lot depends on where you will be staying in the fifth wheel. If it's a cold climate region I would look at what size furnace it has, are there heated holding tanks and if all of the plumbing is in a heated space to prevent potential freezing. An arctic package will offer many of these features plus added insulation.
In a warmer climate I would make sure the AC is sized appropriately to cool the unit. In either case you should get dual pane windows.
You may want to consider an upgraded larger size refrigerator, possibly with an ice maker too. Lots of basement storage for your belongings you don't want to part with and plenty of closet and drawer space inside. A 50 amp electrical system would be preferable over 30 amps and a good battery charging system, possibly an inverter. I would look at the size of the holding tanks, the larger the better. Possibly a satellite system too.
Another big thing is to make sure the vehicle you plan to use is sized to safely and properly tow the fully loaded fifth wheel trailer.
These are just a few quick thoughts that might be helpful
---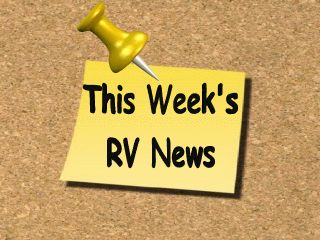 Mini-Max Camper
Compact size that is perfect for the motorcycle camper....
Plan sought for George Washington National Forest
The U.S. Forest Service plans to revise its management plan and environmental impact statement for the George Washington National Forest. The new plan will provide management direction for the next 10 to 15 years....
Czech con man sentenced to 3 years for failing to return rented RV in Missouri
man from the Czech Republic has been sentenced to three years in prison for failing to return a recreational vehicle he rented in western Missouri ...
---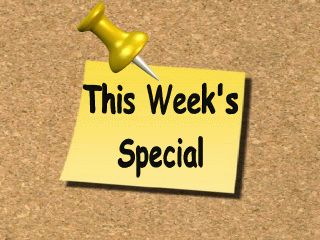 Let RV Education 101 help you save money in 2010
This weeks special:
My RV Kitchen and Favorite Recipes
By: Vicki Kieva
If you intend to use your RV kitchen, read this book! RV Kitchen *Selecting an RV kitchen that satisfies your needs. *Equipping and furnishing your RV kitchen. *Lists of RV pantry and refrigerator staples. *Grocery shopping on the road. *Understanding the RV's refrigerator. *Cooking with the microwave/convection oven. *RV cooking timesavers. Favorite Recipes *Over 100 favorite recipes. *Including 50 "Quick and Easy" recipes. *And 70 helpful hints and tips. Vicki Kieva and her husband, Joe have been presenting RV lifestyle seminars around the country and writing about RVs and RVing since 1992. In this book, Vicki tells what she looks for when selecting an RV kitchen. She suggests how to equip and stock the RV kitchen, and provides tips for on-the-road grocery shopping.
sale price: $16.95 Buy Now
---
RV Links:

Own a motorhome?
Membership in FMCA brings with it a wealth of benefits and services
— all specially designed to meet the needs of motorhome owners.
The value of these benefits and services far exceeds the cost of the annual dues.
Benefit highlights
A product that Mark personally uses: Camping/RV Battery Chargers- BatteryMINDers® are the new generation of SMART, pulse type "computer-on-a-chip" chargers, that safely charge and maintain all size / type / brands of batteries including starter, deep cycle and sealed types including AGM "dry" made by OPTIMA, ODYSSEY, EXIDE, INTERSTATE, et al. They do all of this without ever overcharging, no matter how long they are left on charge – days-weeks-or even months. Dubbed the chargers with "brains," they are the first to fully-automatically reverse the primary cause of early battery failure known as "sulfation". Sulfated batteries once considered beyond recovery can now be brought back to long-term useful condition. Certain models of BatteryMINDers® can more than double the useful life of new batteries.
---


RV Education 101 & RV University went mobile!
Check us out on the go
www.rveducation101.mobi
&
www.rvuniversity.mobi
from your phone!. .....


Share your thoughts & experiences with other RVers and Campers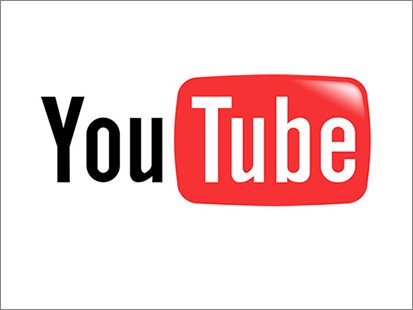 16 RV Single DVD Titles in our Library
An Introduction to RV's
Drive Your Motorhome Like a Pro
RV Awning Use, Care and Accessories
RV Safety Features, Tips and Tricks
Pop Up 101
Travel Trailer 101
Class A Motor Home 101
Class C Rental / Owner
Winterizing & Storing your RV
EZ RV Add Ons and Must Have RV Products
Trailer Towing, Weights, Hitch Work & Backing
Motorhome Towing
RV Campground Basics
Marks Recommended 10 minute RV Essential Items
Deep Cycle Battery Care & Maintenance for RV's and Boats
RV Care and Maintenance
Money Saving DVD Sets Available

Travel Trailer / 5th Wheel Training DVD Sets
Class A Training DVD Sets
Class C Training DVD Sets
---
14 RV Instant Download E-Book Titles in our Library
The Original Checklists for RVers
Winterizing and Storing your RV
THE RV BOOK now available as an ebook
The Three Primary Systems of an RV
Insider's Guide to Buying an RV
RV Buyers Survival Guide
Trailer Towing, Weights, Hitch Work & Backing
A Collection of RV Tips
Pop-Up Basics 101
Dinghy Towing
Deep Cycle Battery Care and Maintenance
RV Awning Use and Care
RV Safety Features, Tips and Tricks
RV Care and Maintenance
RV Campground Basics
---
General and Unsubscribe Info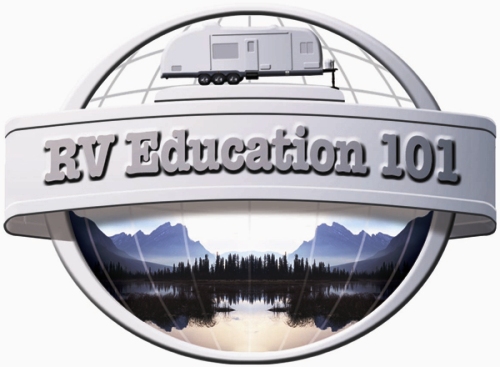 About us:
Our goal with RV University This Week is to provide you with helpful information to make all of your RV experiences more enjoyable. I left my position as an RV Sales and F&I manager in 2000 to start my own company, RV Education 101. We produce educational videos, DVDs and e-books on how to use and maintain your RV. The reason I left my job was due to my concern about the lack of educational and safety awareness material available to the RV consumer, in other words, you. We are a small company. My wife Dawn left her position in RV sales to help start the company and is our Sales and Marketing Director. We currently have a 35-foot Class A motor home. We have two boys, Tyler 13 and Josh 19, both avid RVers and two dogs, Gracie and Buck. Gracie is the good one. If you would like to learn more about us and RV Education 101 feel free to visit http://www.rveducation101.com
RV University This Week © Copyright 2010 Mark J. Polk, except where indicated otherwise. All rights reserved worldwide. Reprint only with permission from copyright holder(s). All trademarks are property of their respective owners. All contents provided as is. Advertisers are solely responsible for ad content.
To subscribe, please go to: http://rveducation101.com/email/
To unsubscribe, please go to: http://rveducation101.com/email/unsubscribe.asp
RV Education 101 Newsletter is an opt-in ezine available by subscription only. We neither use nor endorse the use of spam. Your email address will ONLY be used to distribute this newsletter and will NEVER be sold or given to any other entity!!
Happy Camping,
Mark & Dawn
RV Education 101
150 Bay Ridge Rd
Harrells, NC 28444-8896
910-484-7615
mark@rveducation101.com
dawn@rveducation101.com
Copyright 2010 by RV Education 101