RV University This Week 03/8/2010
Monday, March 08 2010 @ 06:28 am UTC
Contributed by: RVED101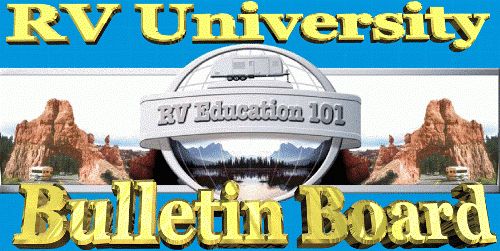 RV University this Week
Your weekly source for interesting
RV articles, tips, tricks, video clips and advice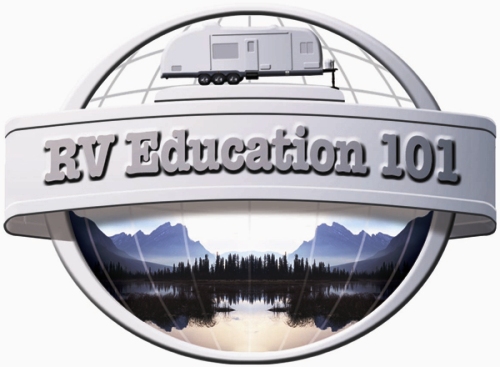 From the Industry Leader in RV Education:
RV Education 101
U of RV Journal #55 - March 8, 2010
---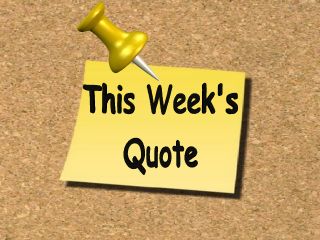 "I have seen much of the world through the eyes of a soldier, now I want to see much of the country through the eyes of an RVer."
~ Mark Polk
---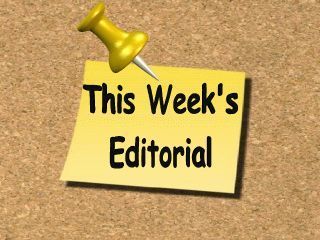 BY MARK

Hi Everybody,
I received lots of email responses to last week's article about state park closures. I must say I was pleased to hear all of the support and ideas offered to help keep state parks open for everyone to enjoy. One email in particular mentioned a site where our voices can be heard on the future of our state parks. Be sure to check out this week's feature article for more information on how we can help save our state parks.
In last week's poll we asked the question, Do you see closing state parks as a way to decrease state budgets? 91% of the respondents answered No and 9% answered Yes.
Until next week, plan your trip, travel safe and enjoy your RV experiences. Remember, getting there is half the fun!
Mark
---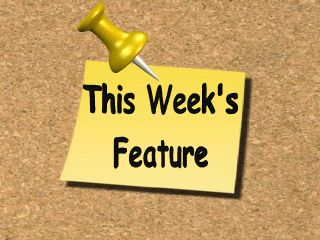 Let your Voice be Heard on State Parks
Last week I wrote an article about state parks that are being closed because of state budget cuts. I received many e-mails regarding the article, including one that referenced this website ....... Read the article
---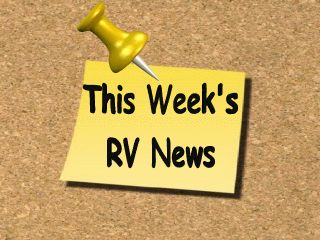 Wheels of freedom
Cutting Edge Graphics wraps RV in tribute to troops...
RVs a home away from home you bring with you
Flat-screen TVs, outdoor kitchens, sliding glass doors and fireplaces are amenities in nicer homes - and in some of the more than 70 campers at the Central Illinois Recreational Show this weekend at the Peoria Civic Center....
Securing closed state parks poses a challenge
Capturing the moment, before a not-so-picture-perfect future, Ian Jackson wondered how the state plans to secure Picacho Peak State Park when it closes ...
---
Check out this week's poll: "Is your RV financed? Do you think you owe more than your RV is worth?" To participate in the poll, look on the left hand column (here at RV University) towards the top
---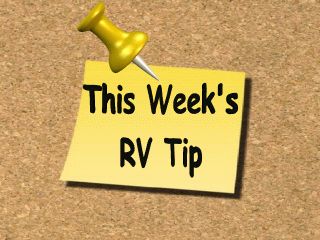 BY Mark Polk
Mark's RV Quick Tip #1:
Awning Fabric
For the most part, awning fabrics come available in 2 types. Acrylic and vinyl.
Acrylic fabric is a woven cloth that lets air circulate through the fabric. This air circulation allows the fabric to dry quickly when it gets wet. Acrylic fabrics are water repellent, but not waterproof. If you have experience tent camping you know that you shouldn't touch the underside of the tent when it's wet. Touching the wet fabric allows water to seep through the fabric. The same applies to an acrylic awning fabric.
Vinyl awning fabric is a solid waterproof fabric. Vinyl fabric is very durable and works well for RV applications. Vinyl awning fabrics are mildew resistant, but not necessarily mildew proof. Mildew can form on the dirt and dust that collects on the fabric.
When you open the awning for the first time each year, or if it has been stored for a while, you will need to inspect the awning fabric for any signs of mildew (vinyl fabric), stains or other damage. If the awning fabric is clean, and in good shape, normal cleaning is pretty simple.
Mark's RV Quick Tip #2:
Fire Escape Plan
You need to have an emergency escape plan. The National Fire Protection agency requires that RV's have emergency escape windows. Make sure everybody knows where the escape window is located and how to use it. It's a good idea to practice using it so you are familiar with how to get out in case of an emergency. You should have an escape plan for the front of the RV and the rear of the RV. Most important, do not risk your personal safety, or the safety of others, attempting to put a fire out. The first step is to get everybody out of the RV or away from the fire safely. Have somebody call 911 for help and let the professionals put it out. Have a plan for everyone to meet at a pre-determined location once they are outside the RV. Account for everyone.
---
...with Mark
Q. I am doing my "homework" so that when I do buy a coach...it will be a "perfect purchase". What bothers me is that the reports say on the average, every 28 months someone trades in a coach for another one. I have to think the depreciation would kill them. What are your thoughts?
Mark Says: RV's depreciate and depreciation will do a job on you if you trade or sell the unit to soon. Many people purchase the wrong RV the first time around and end up trading within one, two or three years. This is common in this industry. Whether it's too small, too big or the wrong type they end up "upside down'" and it's hard to get out of after that. I think the important thing is that you know for a fact you enjoy RVing and research a great deal on the type and size of RV that will suit your needs. And of course that you buy the unit at the right price too. If you're not absolutely sure whether RVing is for you try renting one first to see what you think.
---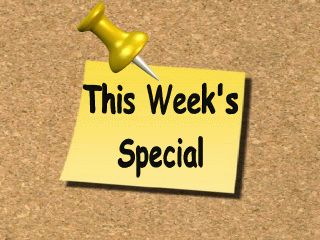 Let RV Education 101 help you save money in 2010
This weeks special:
RV Awning Use and Care Ebook
I Plus how to install a window awning in six easy steps. If you have been around RV's, you have probably heard many horror stories about RV awning mishaps. There was the camper who didn't lower one end of the awning to allow for water run-off and the weight of the water, during a steady rain, tore the awning fabric from the side of the RV. There was the camper who decided to leave the awning out while they headed to the beach for a couple of hours. When they returned to the campsite they discovered the awning hardware and fabric was on top of the RV, due to a strong gust of wind from a storm that suddenly moved in. There was the camper, which in this case was me, who was driving down the Interstate and the awning tried to unfurl as we were traveling. In my own self defense it was because of a defective awning lock on our new RV at the time. And there was Robin Williams in the movie "RV" who left the campground with the awning still out, in an attempt to make a hasty retreat from his pesky neighbors.
sale price: $8.95 Buy Now
---


RV Education 101 & RV University went mobile!
Check us out on the go
www.rveducation101.mobi
&
www.rvuniversity.mobi
from your phone!. .....


Share your thoughts & experiences with other RVers and Campers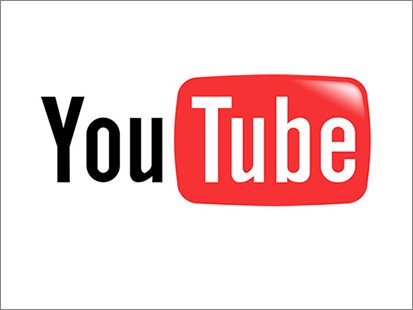 ---
RV Links:

Own a motorhome?
Membership in FMCA brings with it a wealth of benefits and services
— all specially designed to meet the needs of motorhome owners.
The value of these benefits and services far exceeds the cost of the annual dues.
Benefit highlights
A product that Mark personally uses: Camping/RV Battery Chargers- BatteryMINDers® are the new generation of SMART, pulse type "computer-on-a-chip" chargers, that safely charge and maintain all size / type / brands of batteries including starter, deep cycle and sealed types including AGM "dry" made by OPTIMA, ODYSSEY, EXIDE, INTERSTATE, et al. They do all of this without ever overcharging, no matter how long they are left on charge – days-weeks-or even months. Dubbed the chargers with "brains," they are the first to fully-automatically reverse the primary cause of early battery failure known as "sulfation". Sulfated batteries once considered beyond recovery can now be brought back to long-term useful condition. Certain models of BatteryMINDers® can more than double the useful life of new batteries.

16 RV Single DVD Titles in our Library
An Introduction to RV's
Drive Your Motorhome Like a Pro
RV Awning Use, Care and Accessories
RV Safety Features, Tips and Tricks
Pop Up 101
Travel Trailer 101
Class A Motor Home 101
Class C Rental / Owner
Winterizing & Storing your RV
EZ RV Add Ons and Must Have RV Products
Trailer Towing, Weights, Hitch Work & Backing
Motorhome Towing
RV Campground Basics
Marks Recommended 10 minute RV Essential Items
Deep Cycle Battery Care & Maintenance for RV's and Boats
RV Care and Maintenance
Money Saving DVD Sets Available

Travel Trailer / 5th Wheel Training DVD Sets
Class A Training DVD Sets
Class C Training DVD Sets
---
14 RV Instant Download E-Book Titles in our Library
The Original Checklists for RVers
Winterizing and Storing your RV
THE RV BOOK now available as an ebook
The Three Primary Systems of an RV
Insider's Guide to Buying an RV
RV Buyers Survival Guide
Trailer Towing, Weights, Hitch Work & Backing
A Collection of RV Tips
Pop-Up Basics 101
Dinghy Towing
Deep Cycle Battery Care and Maintenance
RV Awning Use and Care
RV Safety Features, Tips and Tricks
RV Care and Maintenance
RV Campground Basics
---
General and Unsubscribe Info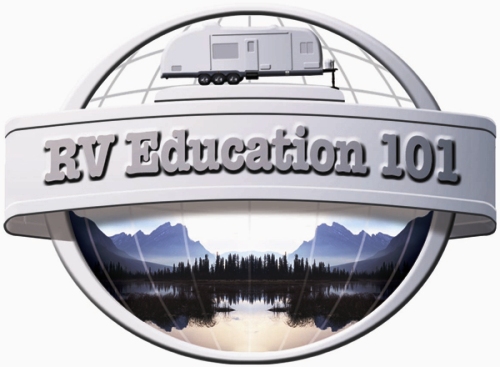 About us:
Our goal with RV University This Week is to provide you with helpful information to make all of your RV experiences more enjoyable. I left my position as an RV Sales and F&I manager in 2000 to start my own company, RV Education 101. We produce educational videos, DVDs and e-books on how to use and maintain your RV. The reason I left my job was due to my concern about the lack of educational and safety awareness material available to the RV consumer, in other words, you. We are a small company. My wife Dawn left her position in RV sales to help start the company and is our Sales and Marketing Director. We currently have a 35-foot Class A motor home. We have two boys, Tyler 13 and Josh 19, both avid RVers and two dogs, Gracie and Buck. Gracie is the good one. If you would like to learn more about us and RV Education 101 feel free to visit http://www.rveducation101.com
RV University This Week © Copyright 2010 Mark J. Polk, except where indicated otherwise. All rights reserved worldwide. Reprint only with permission from copyright holder(s). All trademarks are property of their respective owners. All contents provided as is. Advertisers are solely responsible for ad content.
To subscribe, please go to: http://rveducation101.com/email/
To unsubscribe, please go to: http://rveducation101.com/email/unsubscribe.asp
RV Education 101 Newsletter is an opt-in ezine available by subscription only. We neither use nor endorse the use of spam. Your email address will ONLY be used to distribute this newsletter and will NEVER be sold or given to any other entity!!
Happy Camping,
Mark & Dawn
RV Education 101
150 Bay Ridge Rd
Harrells, NC 28444-8896
910-484-7615
mark@rveducation101.com
dawn@rveducation101.com
Copyright 2010 by RV Education 101