RV University This Week 02/08/2010
Saturday, February 06 2010 @ 03:41 pm UTC
Contributed by: RVED101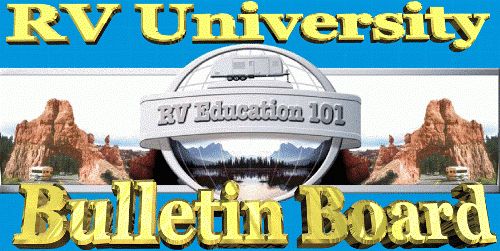 RV University this Week
Your weekly source for interesting
RV articles, tips, tricks, video clips and advice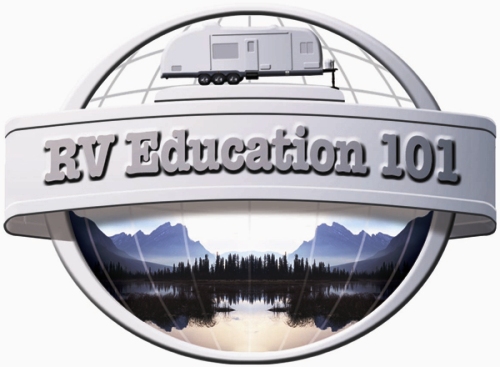 From the Industry Leader in RV Education:
RV Education 101
U of RV Journal #52 - February 8, 2010
---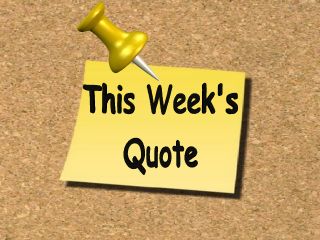 "For many years my passion for camping was roughing it in tents; my passion for camping remains, but the tents have evolved into RV's."
~ Mark Polk
---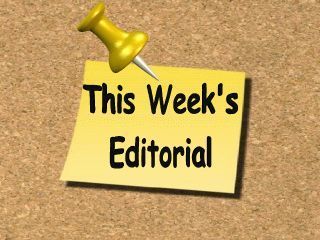 BY MARK

Hi Everybody,
Well football season is officially over. It's a good thing I didn't bet any money on the Super Bowl because I took the Colts over the Saints. I learned my lesson about betting on football games many years ago. Needless to say it was one of those expensive lessons that you learn the hard way.
That brings me to another lesson that pertains to RV's. Would you take a cross country RV trip without a spare tire for the RV? Why don't some RV's come with spare tires? If your RV does have a spare tire should you attempt to change a tire by yourself? Be sure to read this week's feature article to learn a lesson about RV's and spare tires.
Until next week, plan your trip, travel safe and enjoy your RV experiences. Remember, getting there is half the fun!
Mark
---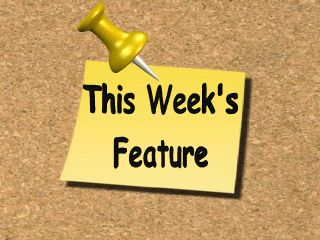 Where's the Spare? Why don't some RV manufacturers include a spare tire with a new RV? Is it a liability issue or a cost issue? I have heard both sides of the story ....... Read the article
---
...with Mark

Q. Temperature wise, what are the drawbacks of leaving a TV in my RV over the summer and winter?
Mark Says: I wouldn't worry too much. There are literally millions of RV's stored in every imaginable temperature range and I personally don't know anybody that physically removes the built in televisions that are commonly found in many RV's. I think what is important is to see if your TV manual lists an operating range as far as temperatures go. I know some plasma TV manufacturers list an operating range say for example of 32 degrees to 104 degrees. In this situation I would just make sure the temperature is within that range before attempting to use it. Otherwise I don't see a problem.
***
On last weeks topic, this is a good article from our friend and RV Living in the 21st Century author: Peggi McDonald: The Joys Of Winter Camping
---
Check out this week's poll: "Did your RV come with a spare tire?" To participate in the poll, look on the left hand column (here at RV University) towards the top



Share your thoughts & experiences with other RVers and Campers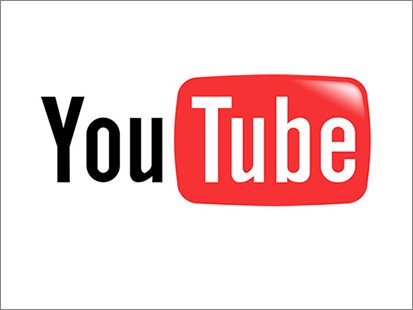 RV Buying Frequently Asked Questions .....
---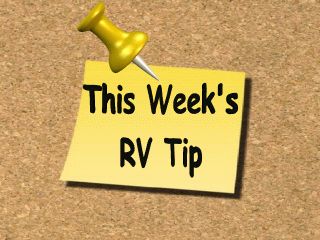 BY Mark Polk
Mark's RV Quick Tip #1:
Emergency Roadside Assistance
Don't get an extended service plan confused with an emergency roadside assistance plan. Some service plans do offer additional coverage and protection like a towing service or tire repair service, but most don't. Many RV manufacturers include an emergency roadside plan for a certain time period when you purchase a new RV. If the RV you buy does not come with one, I recommend you look into and purchase a good roadside assistance plan. It can be the difference between a good vacation and a ruined vacation. This is something else you will want to shop around and compare prices on before you buy. RV clubs offer discounted rates to members and there are many plans to choose from.
Mark's RV Quick Tip #2:
Personal Injury Protection (PIP) is also known as "No-Fault Coverage" and can be a first or third party coverage. This is a statutory coverage that is only available in some states and provides protection for injuries sustained in an accident regardless of fault. In a true no-fault state your insurer pays for your injuries, and the other party's insurer pays for their injuries regardless of who is at-fault. PIP benefits are state mandated and can include medical expenses, lost wages, funeral expenses and substitute services. If you live in a PIP state, you should consult your insurance agent or the department of insurance for more information on the PIP options and rules that pertain to your state.
Your RV insurance can and should fit your RV. To get a free RV insurance quote with absolutely no obligation from
Explorer RV Insurance Agency, Inc.
call 1-888-774-6778
---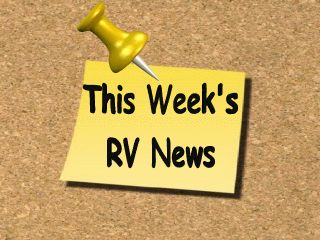 Come Camp & Care With Us Weekend 2010
See the list of all of the KOA Kampgrounds throughout North America that are participating in the May 14 and 15 "Come Kamp & Care With Us Weekend.".....
Heartland RV Acquires Fleetwood Brands
Elkhart-based Heartland Recreational Vehicles LLC says it has acquired the last active towable brand trademarks from Fleetwood Enterprises Inc. The deal includes some of the industry's notable brands activity including Prowler, Pioneer and Wilderness. ....
State park parking areas considered 'target-rich' for vehicle prowlers
law enforcement professionals urge park and trail participants to either leave valuables at home or to lock them in the trunk which is less susceptible to being prowled....
RV Links:
---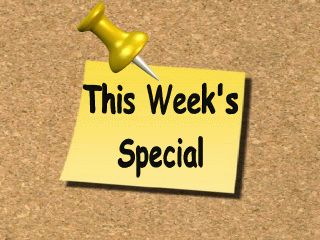 Let RV Education 101 help you save money in 2010
RV Campground Basics DVD When you purchase an RV, where to go and what to do when you get there can be confusing until you have a few RV trips under your belt. There is a lot to learn about public & private campgrounds and RV Parks, and the more you know, the better your camping experiences will be. How do you find RV campgrounds, parks and resorts? Should you make reservations before leaving on a trip? How do you register when you arrive at the campground? What kind of site should you request? Do you need a partial hook up or a full hook up? How do you set the RV up at the campground? What does campground etiquette mean? How do you determine the right camping club or camping network for you? That is the purpose of this DVD, to answer all of these questions and much More
sale price: $21.95
Buy Now
---
A product Mark personally uses and endorses Camping/RV Battery Chargers BatteryMINDers® are the new generation of SMART, pulse type "computer-on-a-chip" chargers, that safely charge and maintain all size / type / brands of batteries including starter, deep cycle and sealed types including AGM "dry" made by OPTIMA, ODYSSEY, EXIDE, INTERSTATE, et al. They do all of this without ever overcharging, no matter how long they are left on charge – days-weeks-or even months. Dubbed the chargers with "brains," they are the first to fully-automatically reverse the primary cause of early battery failure known as "sulfation". Sulfated batteries once considered beyond recovery can now be brought back to long-term useful condition. Certain models of BatteryMINDers® can more than double the useful life of new batteries.
---

16 RV Single DVD Titles in our Library
An Introduction to RV's
Drive Your Motorhome Like a Pro
RV Awning Use, Care and Accessories
RV Safety Features, Tips and Tricks
Pop Up 101
Travel Trailer 101
Class A Motor Home 101
Class C Rental / Owner
Winterizing & Storing your RV
EZ RV Add Ons and Must Have RV Products
Trailer Towing, Weights, Hitch Work & Backing
Motorhome Towing
RV Campground Basics
Marks Recommended 10 minute RV Essential Items
Deep Cycle Battery Care & Maintenance for RV's and Boats
RV Care and Maintenance
Money Saving DVD Sets Available

Travel Trailer / 5th Wheel Training DVD Sets
Class A Training DVD Sets
Class C Training DVD Sets
---
14 RV Instant Download E-Book Titles in our Library
The Original Checklists for RVers
Winterizing and Storing your RV
THE RV BOOK now available as an ebook
The Three Primary Systems of an RV
Insider's Guide to Buying an RV
RV Buyers Survival Guide
Trailer Towing, Weights, Hitch Work & Backing
A Collection of RV Tips
Pop-Up Basics 101
Dinghy Towing
Deep Cycle Battery Care and Maintenance
RV Awning Use and Care
RV Safety Features, Tips and Tricks
RV Care and Maintenance
RV Campground Basics
---
General and Unsubscribe Info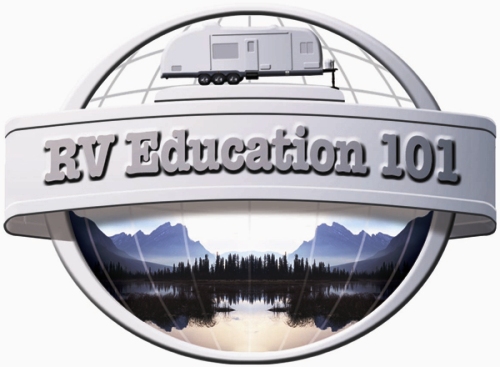 About us:
Our goal with RV University This Week is to provide you with helpful information to make all of your RV experiences more enjoyable. I left my position as an RV Sales and F&I manager in 2000 to start my own company, RV Education 101. We produce educational videos, DVDs and e-books on how to use and maintain your RV. The reason I left my job was due to my concern about the lack of educational and safety awareness material available to the RV consumer, in other words, you. We are a small company. My wife Dawn left her position in RV sales to help start the company and is our Sales and Marketing Director. We currently have a 35-foot Class A motor home. We have two boys, Tyler 13 and Josh 19, both avid RVers and two dogs, Gracie and Buck. Gracie is the good one. If you would like to learn more about us and RV Education 101 feel free to visit http://www.rveducation101.com
RV University This Week © Copyright 2010 Mark J. Polk, except where indicated otherwise. All rights reserved worldwide. Reprint only with permission from copyright holder(s). All trademarks are property of their respective owners. All contents provided as is. Advertisers are solely responsible for ad content.
To contact us with feedback or questions, email to: info@rveducation101.com
To subscribe, please go to: http://rveducation101.com/email/
To unsubscribe, please go to: http://rveducation101.com/email/unsubscribe.asp
RV Education 101 Newsletter is an opt-in ezine available by subscription only. We neither use nor endorse the use of spam. Your email address will ONLY be used to distribute this newsletter and will NEVER be sold or given to any other entity!!
Happy Camping,
Mark & Dawn
RV Education 101
150 Bay Ridge Rd
Harrells, NC 28444-8896
910-484-7615
Copyright 2010 by RV Education 101