RV University This Week 1/25/2010
Monday, January 25 2010 @ 11:35 am UTC
Contributed by: RVED101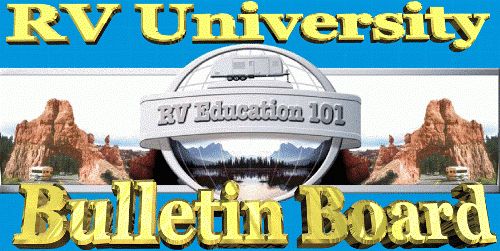 RV University this Week
Your weekly source for interesting
RV articles, tips, tricks, video clips and advice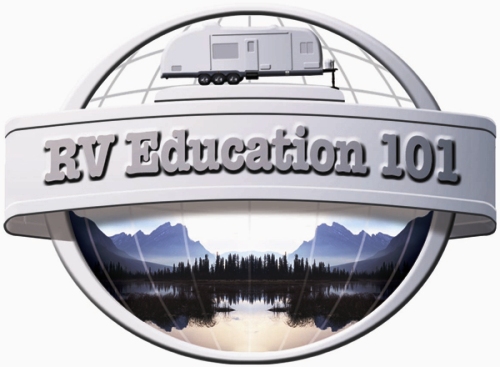 From the Industry Leader in RV Education:
RV Education 101
U of RV Journal #50 - January 25, 2010
---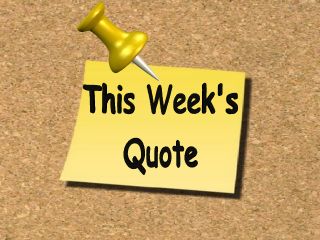 "Travel by RV beats travel by automobile, train, and plane... period!"
~ Mark Polk
---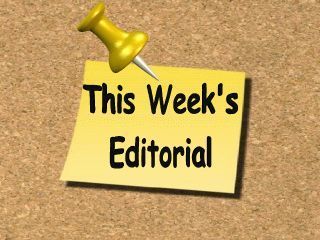 BY MARK

Hi Everybody,
January is usually a month for planning what we want to accomplish the rest of the year. What projects need to be completed, what trips need to be scheduled and what goals we would like to reach in 2010. It seems as though I blinked my eyes and January is nearly over. We have lots of projects, lots of trips and many goals, but little planning.
In addition to time passing quickly other important matters come up, like the Super Bowl. I told Dawn that she really can't expect me to concentrate on work when the Super Bowl is only two weeks away. Even with the Steelers out of contention I can't just not concentrate on the Super Bowl.
My predictions for the AFC and NFC champions were the Colts and the Vikings respectively. Although I was glad to see the Saints finally make it to the Super Bowl, I don't think they can win it against the Colts.
I told Dawn it's only for two more weeks and then it's over. I can get back to work and get some things done in 2010. Oh boy, I forgot, the Winter Olympics start in February!
Until next week, Happy Camping
Mark
---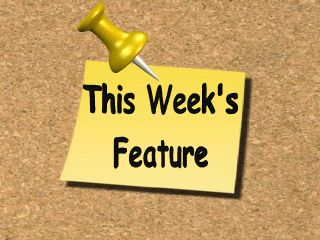 Who is that driving the motorhome? Over the weekend we started planning for an RV trip we are taking later this summer. It's about 6,000 miles roundtrip. We are on somewhat of a timeline and I wanted an idea on average of how many miles we would travel each day, based on our schedule....... Read the article
---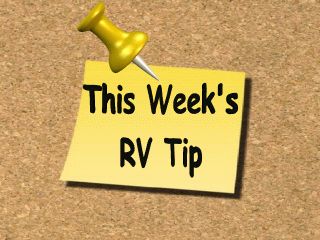 BY Mark Polk
Mark's RV Quick Tip #1:
Radiator & Heater Hoses: Coolant hoses deteriorate from the inside out. Inspect all hoses for wear, cracks, soft spots, brittle areas and leaks. Inspect any hose clamps for secure mounting. Replace any damaged hoses or clamps as required. Inspect the face of the radiator for bugs, dirt and debris. Clean radiator fins in accordance with the owner's manual instructions.
Mark's RV Quick Tip #2:
Spotters: The most important help you can have when backing a trailer is a spotter. They can watch what is happening behind you, in your blind spots and let you know what corrections need to be made. When you have a spotter you both need to agree on a set of rules. What I mean by this is where will the spotter be located, how will you communicate with each other, and who is telling whom what to do.
Rule number one is: when you use a spotter, whatever happens, it is the spotter's responsibility. They are your eyes and the driver should do exactly what the spotter tells them to do.
Rule number two is: use only one spotter. If you use two spotters I guarantee you they will both be telling you to do something different.
You should develop hand signals that you both understand. How will you start, stop, turn left, turn right and know when to pull forward. (Some people like to use 2 way radios to communicate with each other.) The spotter needs to be in your view at all times. Note: NEVER continue to back a trailer when you cannot see your spotter
Mark's RV Quick Tip #3: The trick to backing without mirrors is to back in so the trailer turns towards the left side (drivers side) of the vehicle. This way you can look out the window over your shoulder and see what the trailer is doing. Backing from the right side (passenger side) is the blind side. It is much more difficult and dangerous to back from the right side. It is very easy for children and pets to suddenly be in your blind spot with out you knowing. If you notice almost every campground you stop at is designed to allow you to back into the site from the driver's side. Using mirrors or not using mirrors is up to you, but whenever possible, my recommendation is that you should always have a spotter to assist you when backing.
---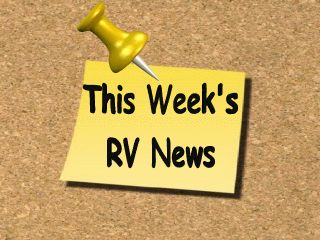 COACHMEN / SPORTSCOACH LEGEND RECALLS
Coachmen recalls some Sportscoach motorhomes to correct a problem with the air brakes.....
Yellowstone hit by swarm of earthquakes
Yellowstone National Park has been rattled by more than 250 earthquakes in two days following a period of 11 months of quiet seismic activity in the park......
---
---
Fuel Cost Calculator .....
Check out this week's poll: " Internet usage while traveling" To participate in the poll, look on the left hand column (here at RV University) towards the top



Become a fan
---
...with Mark
Q. I'm thinking of purchasing a Honda CRV to tow behind my motor home. My motor home has a Class II 3,500 lb rated receiver. Since the CRV weights approx 3,500 lbs, I'm hoping my current hitch will be satisfactory. Can you provide me your opinion?
Thank you.
Mark Says: The 3,500 pound rating is the maximum amount of weight the receiver is rated to handle. Often times RV manufacturers limit the receivers rating to 3,500 pounds because of the frame rail extensions added to the frame of the chassis to build the box on, and for various other reasons even though the motorhome may have a higher tow rating.
If the weight of the towed vehicle, plus any weight you plan to put in the towed vehicle, will exceed the receivers maximum rating you should not do it. If it is at or below the maximum rating it shouldn't be a problem.
---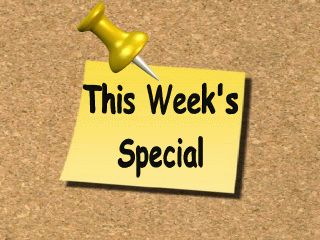 Let RV Education 101 help you save money in 2010
The RV E-book (PDF instant download file) Your personal guide to understanding and enjoying your RV. "RV Expert" Mark Polk turns complex into easy, making all of your experiences safe, fun & stress free.
The RV Book was written to help make all of your RV experiences safe, fun and stress free. We purchase RV's so we can travel to new destinations, relax and build lasting memories with our family and friends. We want to get away from work, the phone calls and other day-to-day hassles. RV's give us the freedom to go wherever we want, whenever we want. But, nothing will ruin a trip or a vacation quicker than not understanding how to properly use and maintain your RV..
*NOTE: This electronic file is to be downloaded immediately after purchase and is delivered in Adobe Acrobat PDF format.You can read it on your computer or print it for reading later. You can also save this instant download to a memory stick or disc and take it to a print shop to have it printed and/or spiral bound. *It is a copyright violation to share these files with anyone other than the purchaser.
sale price: $16.95
Buy Now
---
Camping/RV Battery Chargers BatteryMINDers® are the new generation of SMART, pulse type "computer-on-a-chip" chargers, that safely charge and maintain all size / type / brands of batteries including starter, deep cycle and sealed types including AGM "dry" made by OPTIMA, ODYSSEY, EXIDE, INTERSTATE, et al. They do all of this without ever overcharging, no matter how long they are left on charge – days-weeks-or even months. Dubbed the chargers with "brains," they are the first to fully-automatically reverse the primary cause of early battery failure known as "sulfation". Sulfated batteries once considered beyond recovery can now be brought back to long-term useful condition. Certain models of BatteryMINDers® can more than double the useful life of new batteries.
---

16 RV Single DVD Titles in our Library
An Introduction to RV's
Drive Your Motorhome Like a Pro
RV Awning Use, Care and Accessories
RV Safety Features, Tips and Tricks
Pop Up 101
Travel Trailer 101
Class A Motor Home 101
Class C Rental / Owner
Winterizing & Storing your RV
EZ RV Add Ons and Must Have RV Products
Trailer Towing, Weights, Hitch Work & Backing
Motorhome Towing
RV Campground Basics
Marks Recommended 10 minute RV Essential Items
Deep Cycle Battery Care & Maintenance for RV's and Boats
RV Care and Maintenance
Money Saving DVD Sets Available

Travel Trailer / 5th Wheel Training DVD Sets
Class A Training DVD Sets
Class C Training DVD Sets
---
14 RV Instant Download E-Book Titles in our Library
The Original Checklists for RVers
Winterizing and Storing your RV
THE RV BOOK now available as an ebook
The Three Primary Systems of an RV
Insider's Guide to Buying an RV
RV Buyers Survival Guide
Trailer Towing, Weights, Hitch Work & Backing
A Collection of RV Tips
Pop-Up Basics 101
Dinghy Towing
Deep Cycle Battery Care and Maintenance
RV Awning Use and Care
RV Safety Features, Tips and Tricks
RV Care and Maintenance
RV Campground Basics
---
RV Product Savvy with Mark Polk Free short videos
RVing with Mark Polk on Youtube. Over 27 free RV Video tips plus product sample clips
---
General and Unsubscribe Info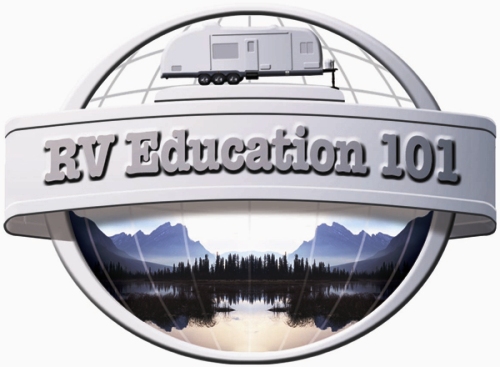 About us:
Our goal with RV University This Week is to provide you with helpful information to make all of your RV experiences more enjoyable. I left my position as an RV Sales and F&I manager in 2000 to start my own company, RV Education 101. We produce educational videos, DVDs and e-books on how to use and maintain your RV. The reason I left my job was due to my concern about the lack of educational and safety awareness material available to the RV consumer, in other words, you. We are a small company. My wife Dawn left her position in RV sales to help start the company and is our Sales and Marketing Director. We currently have a 35-foot Class A motor home. We have two boys, Tyler 13 and Josh 19, both avid RVers and two dogs, Gracie and Buck. Gracie is the good one. If you would like to learn more about us and RV Education 101 feel free to visit http://www.rveducation101.com
RV University This Week © Copyright 2010 Mark J. Polk, except where indicated otherwise. All rights reserved worldwide. Reprint only with permission from copyright holder(s). All trademarks are property of their respective owners. All contents provided as is. Advertisers are solely responsible for ad content.
To contact us with feedback or questions, email to: info@rveducation101.com
To subscribe, please go to: http://rveducation101.com/email/
To unsubscribe, please go to: http://rveducation101.com/email/unsubscribe.asp
RV Education 101 Newsletter is an opt-in ezine available by subscription only. We neither use nor endorse the use of spam. Your email address will ONLY be used to distribute this newsletter and will NEVER be sold or given to any other entity!!
Happy Camping,
Mark & Dawn
RV Education 101
150 Bay Ridge Rd
Harrells, NC 28444-8896
910-484-7615
Copyright 2010 by RV Education 101