RV University This Week 1/11/2010
Monday, January 11 2010 @ 09:10 am UTC
Contributed by: RVED101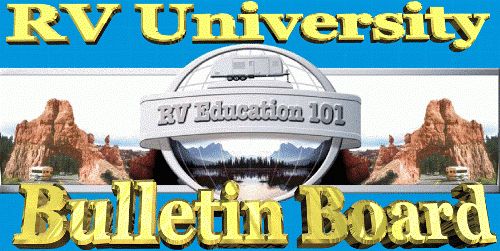 RV University this Week
Your weekly source for interesting
RV articles, tips, tricks, video clips and advice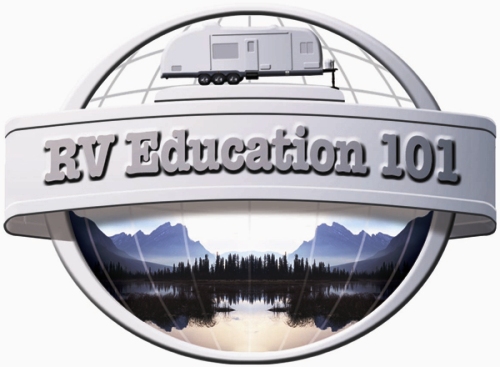 From the Industry Leader in RV Education:
RV Education 101
U of RV Journal #48 - January 11, 2010
---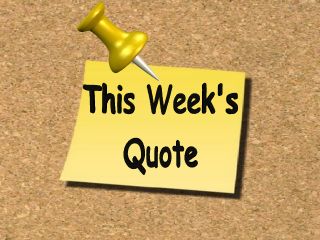 "Nothing is more terrible than activity without insight.
~ Thomas Calyle, Scottish essayist and historian
---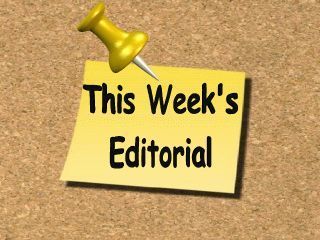 BY MARK

Hi Everybody,
It's only the second week into the new year and I already can't wait to take a trip in the RV. What I really would like to do is take the RV to Vancouver & Whistler for the 2010 Winter Olympics but it just wasn't in the cards. I really enjoy both the Summer & Winter Olympics, and even though our schedule prevents us from traveling in mid to late February I will watch as much of the Olympics as I can on television.
Another thing you can do when your RV is parked for a couple of months during the winter is attend some RV shows. It's fun to go to RV shows even if you aren't in the market to buy an RV. You get to see all of the new models coming out and there is lots of great RV information available at shows. To read more about RV shows, and to find out when and where the shows are located check out this week's feature article.
Until next week, Happy Camping
Mark
---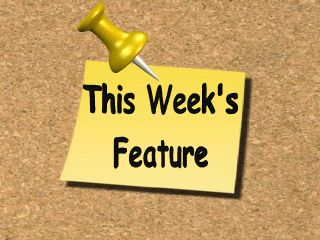 RV Shows, your Wintertime RV Fix In late November we took our last RV camping trip for 2009. We had a great time and when we returned I cleaned the RV, winterized it, and prepared it for storage. When I closed the garage door behind me the reality sank in that there would be no more RV adventures until sometime this coming spring. It's always a bit depressing to park the RV with no plans to use it for two or three months. It's sort of like when football season ends, or your favorite television program ends, and you need to wait several months for the next season to begin..... Read the article
---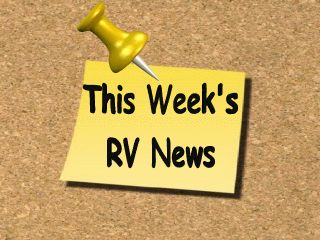 Nationally Recognized Speakers Featured at Boston RV and Camping Expo, January 15-18th
John DiPietro, president of ABC/D Marketing, producer of the social media campaign and seminar program noted; "We wanted to bring in speakers that would relate to the passion and enthusiasm of the RV lifestyle enjoyed by our attendees. We are excited to announce that Silvio DiSalvatore, winner of the Great American Road Trip reality show on NBC earlier this year and Don Barone, award-winning outdoor writer for ESPN.COM and Bass, will be presenting at our Expo next Saturday and Sunday.".....
RV Education 101
is on now on facebook Become a Fan.....
Vancouver RV Parks for 2010 Winter Olympics
350 non-hook up RV sites will be available at Spanish Bank and Jericho Beach Parks from Feb. 10th to March 2nd. There will be potable water available for fill ups, a sewage removal service as well as propane available to purchase . .....
There's an RV show every year in every region of the country!
RV retail shows give you an opportunity to see many makes and models of RVs - at one time and at one place. What better way to comparison-shop for the vehicle that best fits your travel plans and budget? At RV shows, you'll also find dealers and other RV industry experts, who can assist you in finding the right RV. Most attendees currently own an RV..........
Buying an RV?
Check out this dvd promo: "An Introduction to RV's":

Buy Now
---
Check out this week's poll: Have you ever had a problem with rodent control in your RV? To participate in the poll, look on the left hand column (here at RV University) towards the top

---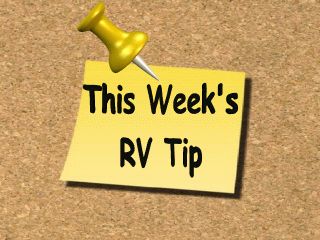 BY Mark Polk
Mark's RV Quick Tip #1: If you are in a motorhome and are towing a vehicle you may want to disconnect the vehicle in the campground registration parking lot before going to your site. Have someone drive the vehicle in front of you to assist in locating your site.
Mark's RV Quick Tip #1: When checking in at a campground and receiving your site: Conduct a site survey. Identify where all campground connections are and where you want the RV located to have access to all connections. Take into consideration where slide outs will be and if there is room to put the awning out. Make sure that there are no low hanging branches or other obstacles that will interfere with the RV.
Mark's RV Quick Tip #3: Batteries should be charged as soon as possible after each period of use or whenever they reach a 70% state of charge or below. The batteries should only be charged in a well ventilated area and keep any sparks and open flames away from a battery being charged. Check the electrolyte levels before and after charging batteries. Warning: For proper charging procedures always follow the battery charger manufacturer instructions. If you are not comfortable performing maintenance on, or working around lead acid batteries, take the RV to an authorized repair center to have battery maintenance done.
---
RV Product Savvy with Mark Polk Free short videos
RVing with Mark Polk on Youtube. Over 27 free RV Video tips plus product sample clips
---
Print this RV Buying Preference Worksheet: This worksheet can simplify the RV buying process for you by helping to define the RV that fits your individual needs perfectly.
---
...with Mark
Q. Hello Mark, requesting your opinion on tire pressure. I have a 2006 Freightliner class C with a Gulf Stream Mini Vista Cruiser camper Model 4231. The truck manufacturer specs call for 57 psi on the front and 58 on the rear dual wheels. Spoke to a tire service rep and he recommended I up the pressure to 65 psi on the front and 75 psi on the rear. Recently I noted a spec. sheet hidden inside on of the cupboards and Gulf Stream spec. 80 psi on all the tires. No mention if this is max. or not. Looking at the tires they are Michelin steel belt tires. I just replaced tires because the original were full of side wall cracking. The side wall tire press. indicates max. 80 psi. What tire pressure should I be using. I have tried numerous times to contact Gulf Stream but I never get a response. Is there any contact that you can recommend. I have been also looking for any manuals, electrical manuals but to no avail. The manual that came with the vehicle is a generic book which could include any vehicle but not relevant to this vehicle.
Mark Says: Tire manufacturers publish load & inflation tables that give specific tire pressure for the type and size tires you are running based on how much weight is placed on the tires. The 80 PSI you saw on the tire sidewall is the maximum inflation pressure that should ever be put in the tires.
The only way to know the proper tire pressure is to have the axles and individual wheel positions weighed and compare the weights to the load & inflation table from Michelin.
I am including a link for the load & inflation tables that should be helpful. Locate your tires in the chart and weigh your RV when you get a chance.
Most RV manuals are very generic and that is why we started producing the RV training DVD's. If you are looking for individual component manuals, like for instance a manual on the air conditioner, you can get the brand and model number off of the component and usually find the manual on the Internet.
---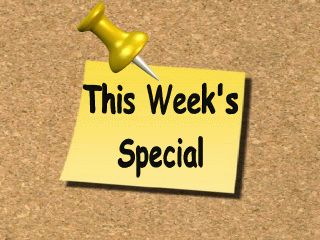 Let RV Education 101 help you save money in 2010
RV Buyers Survival Guide E-Boook The THIRD Edition of the RV Buyers Survival guide. Edition 1 sold out over 10,000 copies in just 18 months and helped thousands of RVers save big on inflated asking prices. The two or so hours of reading will enlighten you to the ins and outs of the RV Buying process. A process who's "insider secrets" have been closely guarded until now. You'll build your confidence by understanding both how to properly shop for an RV, how to negotiate by being able to calculate the dealers actual cost factors, and how to control the sales process. Armed with this information you'll be able to join Bob's swelling ranks of readers who have saved thousands of dollars on their purchases. Many happy readers have said that the "RV Buyers Survival Guide" was the best investment they made in owning an RV.
sale price: $15.95 Buy Now
---
Camping/RV Battery Chargers BatteryMINDers® are the new generation of SMART, pulse type "computer-on-a-chip" chargers, that safely charge and maintain all size / type / brands of batteries including starter, deep cycle and sealed types including AGM "dry" made by OPTIMA, ODYSSEY, EXIDE, INTERSTATE, et al. They do all of this without ever overcharging, no matter how long they are left on charge – days-weeks-or even months. Dubbed the chargers with "brains," they are the first to fully-automatically reverse the primary cause of early battery failure known as "sulfation". Sulfated batteries once considered beyond recovery can now be brought back to long-term useful condition. Certain models of BatteryMINDers® can more than double the useful life of new batteries.
---

16 RV Single DVD Titles in our Library
An Introduction to RV's
Drive Your Motorhome Like a Pro
RV Awning Use, Care and Accessories
RV Safety Features, Tips and Tricks
Pop Up 101
Travel Trailer 101
Class A Motor Home 101
Class C Rental / Owner
Winterizing & Storing your RV
EZ RV Add Ons and Must Have RV Products
Trailer Towing, Weights, Hitch Work & Backing
Motorhome Towing
RV Campground Basics
Marks Recommended 10 minute RV Essential Items
Deep Cycle Battery Care & Maintenance for RV's and Boats
RV Care and Maintenance
Money Saving DVD Sets Available

Travel Trailer / 5th Wheel Training DVD Sets
Class A Training DVD Sets
Class C Training DVD Sets
---
14 RV Instant Download E-Book Titles in our Library
The Original Checklists for RVers
Winterizing and Storing your RV
THE RV BOOK now available as an ebook
The Three Primary Systems of an RV
Insider's Guide to Buying an RV
RV Buyers Survival Guide
Trailer Towing, Weights, Hitch Work & Backing
A Collection of RV Tips
Pop-Up Basics 101
Dinghy Towing
Deep Cycle Battery Care and Maintenance
RV Awning Use and Care
RV Safety Features, Tips and Tricks
RV Care and Maintenance
RV Campground Basics
---
General and Unsubscribe Info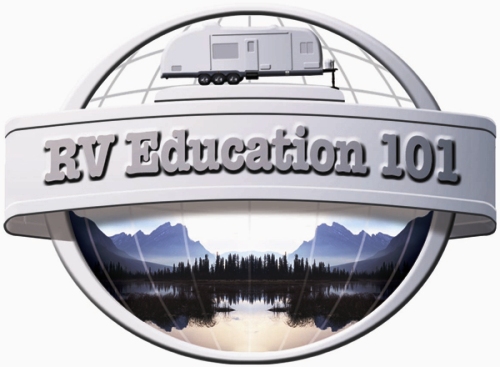 About us:
Our goal with RV University This Week is to provide you with helpful information to make all of your RV experiences more enjoyable. I left my position as an RV Sales and F&I manager in 2000 to start my own company, RV Education 101. We produce educational videos, DVDs and e-books on how to use and maintain your RV. The reason I left my job was due to my concern about the lack of educational and safety awareness material available to the RV consumer, in other words, you. We are a small company. My wife Dawn left her position in RV sales to help start the company and is our Sales and Marketing Director. We currently have a 35-foot Class A motor home. We have two boys, Tyler 13 and Josh 19, both avid RVers and two dogs, Gracie and Buck. Gracie is the good one. If you would like to learn more about us and RV Education 101 feel free to visit http://www.rveducation101.com
RV University This Week © Copyright 2010 Mark J. Polk, except where indicated otherwise. All rights reserved worldwide. Reprint only with permission from copyright holder(s). All trademarks are property of their respective owners. All contents provided as is. Advertisers are solely responsible for ad content.
To contact us with feedback or questions, email to: info@rveducation101.com
To subscribe, please go to: http://rveducation101.com/email/
To unsubscribe, please go to: http://rveducation101.com/email/unsubscribe.asp
RV Education 101 Newsletter is an opt-in ezine available by subscription only. We neither use nor endorse the use of spam. Your email address will ONLY be used to distribute this newsletter and will NEVER be sold or given to any other entity!!
Happy Camping,
Mark & Dawn
RV Education 101
150 Bay Ridge Rd
Harrells, NC 28444-8896
910-484-7615
Copyright 2010 by RV Education 101