RV University This Week 11/23/2009
Monday, November 23 2009 @ 12:57 pm UTC
Contributed by: RVED101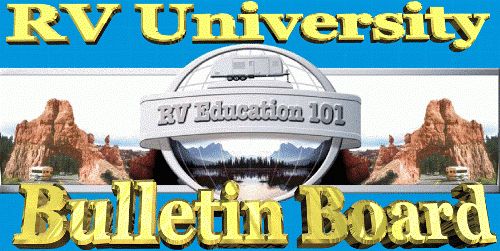 RV University this Week
Your weekly source for interesting
RV articles, tips, tricks, video clips and advice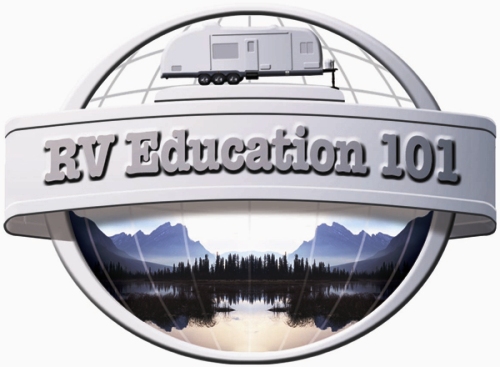 From the Industry Leader in RV Education:
RV Education 101
U of RV Journal #42 - November 23, 2009
---
RV Product Savvy with Mark Polk Free short videos
---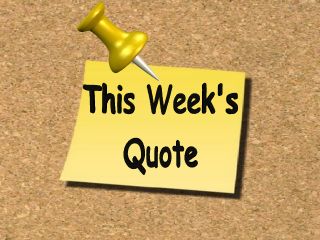 "As we express our gratitude,
we must never forget that the highest appreciation
is not to utter words, but to live by them."
~John Fitzgerald Kennedy
---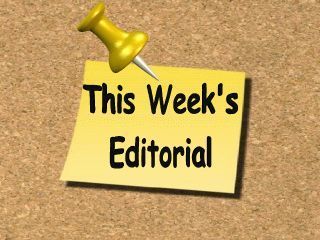 BY MARK

Hi Everybody,
We leave early Wednesday morning on our RV Thanksgiving trip. Thanksgiving is perhaps my favorite holiday of the year. Even though it will be a short trip I am looking forward to a few days in the RV, time with family and of course Thanksgiving day dinner. I also like the leftover turkey the next few days. I told one of our southern neighbors that a favorite of mine is to take leftover pieces of hot turkey and gravy and put it on top of Belgium waffles the morning after Thanksgiving. They thought I was absolutely crazy, but I told them not to discount it until they have tried it.
I'm sure most of you have heard of, or know what Twitter is by now. When a business uses Twitter it can let people who follow the business keep up with current events as the events happen. The catch is you only have 140 characters to get the message across. It might be current news, a new product release or a helpful bit of information the business wants to pass on. Anything you deem worthy of writing about.
I always say better late than never. We just started a Twitter account and if you would like, you can


It's kind of like a short and sweet daily update where we can pass on some helpful and fun RV information to you.
Over the years I have worked closely with a company called MaxxAir Vent Corporation. MaxxAir designs and manufacturers the most effective RV ventilation products available on the market. They have sold over 2 million of their original MaxxAir vent cover and the reason is because it works so well. We personally use MaxxAir products on our RV and recently we produced some product videos to demonstrate the ease of use and installation of MaxxAirs RV ventilation products. See below to view the first 3 product videos.
Have a wonderful Thanksgiving holiday,
Until next week happy camping & safe travels
Mark
---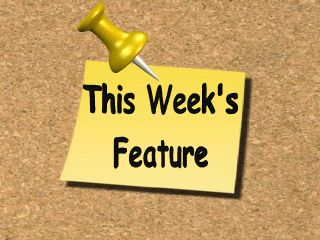 2010 Update, Let's Talk ˝ Ton Trucks Back in 2007, when the 2008 year model ˝ ton trucks were being introduced, I wrote an article about the tow ratings Ford was advertising at the time. To sum the article up, Ford advertised that its F-150 was capable of towing 11,000 pounds. Now, for someone with some experience towing trailers I found this claim difficult to believe. After some research I discovered that in 2004, 2005 and 2006 the highest tow rating for an F-150 was 9,900 pounds. In August of 2006 Ford announced the 2007 F-150 was capable of towing 10,500, and in January 2007 the tow capacity was increased to 11,000 pounds. According to the commercial the only difference between these trucks, to justify this increase, was a fully boxed frame.... Read the article
---
---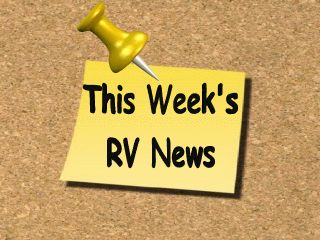 RV industry no longer running on empty, says MSNBC:
The wheels are slowly turning again for the RV industry here, the mainstay of this region's economy. Sales are beginning to pick up again. RV makers are cautiously hiring back some of the workers they furloughed during the downturn..... ....
After years of declining numbers, snowbirds are back.
After three consecutive down years, the Valley appears to be attracting more snowbirds, a welcome change amid a struggling economy. .....
Eco Cars:
Harmony amphibious RV is a green ride for land and water....
---
Check out this week's poll: "When people stay overnight while visiting you, do you use your RV as a guesthouse?"To participate in the poll, look on the left hand column (here at RV University) towards the top
---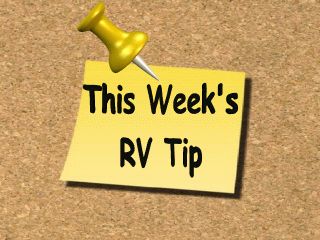 BY Mark Polk
Mark's RV Quick Tip #1: EMERGENCY SUPPLY KIT- Have an emergency supply kit made up and easily accessible. The kit should contain flashlights, batteries, rain ponchos, a portable weather radio, first aid kit, non-perishable packaged or canned food and a manual can opener, blankets, prescription and non-prescription drugs, pet supplies, bottled water and any special items for infants, elderly or disabled family members.
Mark's RV Quick Tip #2: Water weighs 8.3 pounds per gallon. A forty-gallon fresh water holding tank full of water adds 332 pounds of weight to your RV. Depending on the type and size of RV you have the added weight and the movement of the water, when you're traveling, can be a concern. You should only take the amount of water that will be required to get to your destination and refill as required. Don't forget your gray and black tanks too. Try not to travel with full holding tanks if at all possible..
---

---
...with Mark
Q. I have reviewed your videos (we bought the 4 DVD set) over the weekend and I cannot find how to determine my exact tongue weight. I thought I saw it on the DVD covering hitches, etc.. Is it on the DVD or did I see it on your website somewhere? Can you tell me how to determine the tongue weight? I'm concerned because 10% of 7500 lb. = 750 lb. and 15% = 1,125 lb. which is a 375 lb. difference and would make a big difference in the hitch I would buy. 7500 lb. is the gross weight rating of our travel trailer. The difference in TW / hitch purchase may be even more important when we load and weigh the trailer.
I appreciate your help.
Mark Says:
I found some Keystone Springdale brochures. The specs for your trailer say that the Gross Vehicle Weight Rating is 7,560 pounds. What this represents is the maximum weight the trailers axles and frame can support when it is fully loaded.
The advertised dry weight or unloaded vehicle weight is only 5,460 pounds. So in a sense you could load 2,100 pounds into the trailer before you exceed the GVWR. I doubt that will ever happen.
The dry weight is what the unit weighed when it was shipped from the factory. You would need to add any additional weight that was added to the trailer after you purchased it, or anything the dealer added to it.
The advertised tongue or hitch weight is only 560 pounds. You would need to consider any weight you add to the front of the trailer, like in a front storage compartment or a battery etc. That would increase the tongue weight by that same amount.
You will need a Weight Distributing Hitch (WDH) sized one step up from 600 pounds based on this information.
---
RVing with Mark Polk on Youtube. Over 27 free RV Video tips plus product sample clips
---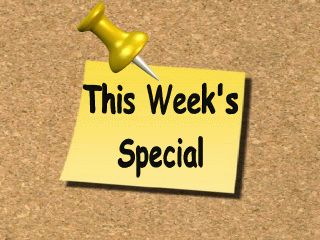 Let RV Education 101 help you save money in 2009
RV DVD 6PACK RV Education 101 just made it easier for you to learn about YOUR RV! We took 6 of our individual DVD titles and put them together into a full set for you which is equal to over 5 hours of one on one instruction. You SAVE a significant amount of money with the set discount.

Length: 6 DVDs combined are equal to over 5 hours
sale price: $99.95
Buy Now
---
A product that Mark personally uses: Camping/RV Battery Chargers- BatteryMINDers® are the new generation of SMART, pulse type "computer-on-a-chip" chargers, that safely charge and maintain all size / type / brands of batteries including starter, deep cycle and sealed types including AGM "dry" made by OPTIMA, ODYSSEY, EXIDE, INTERSTATE, et al. They do all of this without ever overcharging, no matter how long they are left on charge – days-weeks-or even months. Dubbed the chargers with "brains," they are the first to fully-automatically reverse the primary cause of early battery failure known as "sulfation". Sulfated batteries once considered beyond recovery can now be brought back to long-term useful condition. Certain models of BatteryMINDers® can more than double the useful life of new batteries.
---

16 RV Single DVD Titles in our Library
An Introduction to RV's
Drive Your Motorhome Like a Pro
RV Awning Use, Care and Accessories
RV Safety Features, Tips and Tricks
Pop Up 101
Travel Trailer 101
Class A Motor Home 101
Class C Rental / Owner
Winterizing & Storing your RV
EZ RV Add Ons and Must Have RV Products
Trailer Towing, Weights, Hitch Work & Backing
Motorhome Towing
RV Campground Basics
Marks Recommended 10 minute RV Essential Items
Deep Cycle Battery Care & Maintenance for RV's and Boats
RV Care and Maintenance
Money Saving DVD Sets Available

Travel Trailer / 5th Wheel Training DVD Sets
Class A Training DVD Sets
Class C Training DVD Sets
---
14 RV Instant Download E-Book Titles in our Library
The Original Checklists for RVers
Winterizing and Storing your RV
THE RV BOOK now available as an ebook
The Three Primary Systems of an RV
Insider's Guide to Buying an RV
RV Buyers Survival Guide
Trailer Towing, Weights, Hitch Work & Backing
A Collection of RV Tips
Pop-Up Basics 101
Dinghy Towing
Deep Cycle Battery Care and Maintenance
RV Awning Use and Care
RV Safety Features, Tips and Tricks
RV Care and Maintenance
RV Campground Basics
---
General and Unsubscribe Info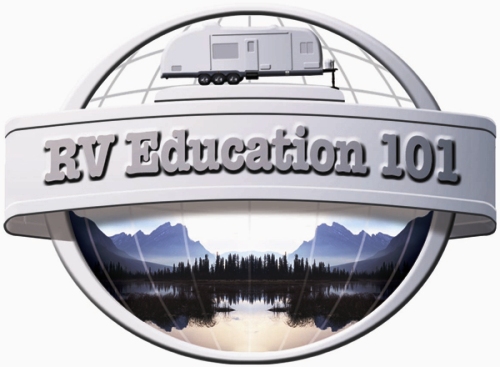 About us:
Our goal with RV University This Week is to provide you with helpful information to make all of your RV experiences more enjoyable. I left my position as an RV Sales and F&I manager in 2000 to start my own company, RV Education 101. We produce educational videos, DVDs and e-books on how to use and maintain your RV. The reason I left my job was due to my concern about the lack of educational and safety awareness material available to the RV consumer, in other words, you. We are a small company. My wife Dawn left her position in RV sales to help start the company and is our Sales and Marketing Director. We currently have a 35-foot Class A motor home. We have two boys, Tyler 12 and Josh 18, both avid RVers and two dogs, Gracie and Buck. Gracie is the good one. If you would like to learn more about us and RV Education 101 feel free to visit http://www.rveducation101.com
RV University This Week © Copyright 2009 Mark J. Polk, except where indicated otherwise. All rights reserved worldwide. Reprint only with permission from copyright holder(s). All trademarks are property of their respective owners. All contents provided as is. Advertisers are solely responsible for ad content.
To contact us with feedback or questions, email to: info@rveducation101.com
To subscribe, please go to: http://rveducation101.com/email/
To unsubscribe, please go to: http://rveducation101.com/email/unsubscribe.asp
RV Education 101 Newsletter is an opt-in ezine available by subscription only. We neither use nor endorse the use of spam. Your email address will ONLY be used to distribute this newsletter and will NEVER be sold or given to any other entity!!
Happy Camping,
Mark & Dawn
RV Education 101
150 Bay Ridge Rd
Harrells, NC 28444-8896
910-484-7615
Copyright 2009 by RV Education 101