RV University This Week 11/16/2009
Monday, November 16 2009 @ 12:48 pm UTC
Contributed by: RVED101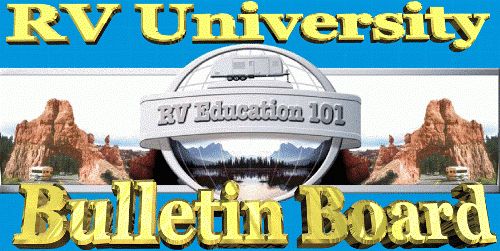 RV University this Week
Your weekly source for interesting
RV articles, tips, tricks, video clips and advice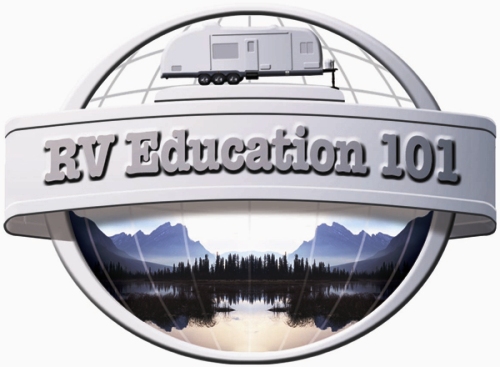 From the Industry Leader in RV Education:
RV Education 101
U of RV Journal #41 - November 16, 2009
---
RVing with Mark Polk on Youtube. Over 27 free RV Video tips plus product sample clips
---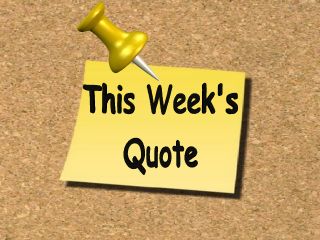 "I travel not to go anywhere, but to go. I travel for travel's sake. The great affair is to move."
~Robert Louis Stevenson
---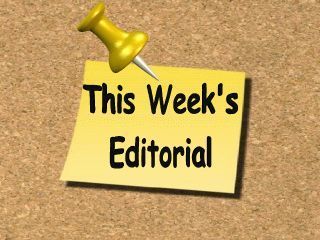 BY MARK

Hi Everybody,
Have you ever gone out to purchase a portable air compressor for inflating tires and other light household duties, but were confused about which one to buy? I think it happens to lots of folks. When we purchased our new motorhome a couple of years ago I noticed that my small portable compressor had a difficult time inflating the new larger tires. I wanted a portable compressor small enough to take with us on trips, but powerful enough to do the job.
I went out and bought another portable air compressor, with higher ratings, only to be disappointed again. It struggled to add a few pounds of pressure to the RV tires. At this point I decided to look into the confusing ratings found on typical air compressors. Read this week's feature (below) to see what I discovered.
Last week I talked about the installation of the TANDEM supplemental braking system on our towed vehicle. It really was a simple, straightforward installation, but the real test would be in how it performed. I just got back from a test drive using the TANDEM brake and I was extremely pleased with its overall performance. It is a breeze to connect and disconnect and it lived up to everything it advertised.
I actually rode in the towed vehicle for a portion of the road test, to observe the braking as it occurred, and I drove the towing vehicle for part of the road test. I made a couple of panic stops as well as normal braking and could easily tell the Jeep helped lessen the stopping distance required. After the road test the brake rotors on the Jeep were barely warm to the touch. I have used two different supplemental braking systems previous to this and without question would choose the TANDEM based on its performance and ease of use. It really is simple, safe and reliable, and you have piece of mind that the added braking will be there when you need it..
Until next week happy camping & safe travels
Mark
---
RV Product Savvy with Mark Polk Free short videos
---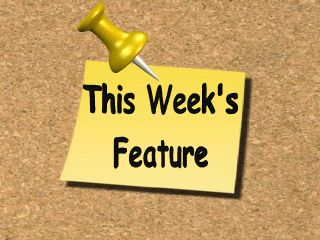 Debunking Portable Air Compressors I think most RVers understand the importance of maintaining proper tire inflation pressure. The problem is if you wait until you're on the road to check tire pressure the tires are too hot for correct evaluation. Checking the inflation pressure when you stop to refuel doesn't make sense; you will get higher pressure readings and if you let air out the tires they are underinflated when they are cold. Another problem is when you are at the campground, and you want to check the tire pressure, there is no available air support to do it.... Read the article
---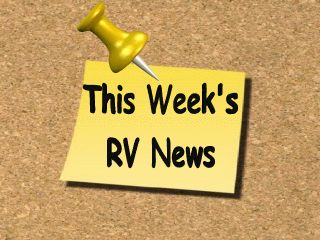 Keystone Announces FUZION Toyhauler:
With automotive exterior lines and innovative interior patio door the New Fuzion is "More Than A Garage".... ....
Thor co-founder loses 14 year battle with cancer.
Wade Thompson always said that his major business legacy was not only helping build Thor into the leading manufacturer of recreation vehicles and buses, but Thor's record of never losing money which is believed to be unique in these two industries. Even during fiscal 2009, a year of world-wide recession and a depression in the RV industry, Thor made money. .....
Dates Announced for National Tire Safety Week
As initiative of Be Tire Smart - Play Your PART program, ninth annual National Tire Safety Week will be held June 6-12, 2010 in order to educate motorists about proper tire care and maintenance.....
---
Check out this week's poll: "RV Fire Extinguishers"To participate in the poll, look on the left hand column (here at RV University) towards the top
---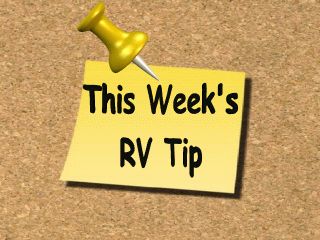 BY Mark Polk
Mark's RV Quick Tip #1: Fire extinguishers are given an alpha -numeric classification for the type and size of fire it can extinguish. Ratings will be 1 thru 40 for A type extinguishers and 1 thru 640 for B type extinguishers. The number basically indicates the extinguishers size or fire fighting effectiveness. The higher the number the larger the fire it can extinguish. For A type extinguishers the number preceding the A multiplied by 1.25 gives the equivalent extinguishing capability in gallons of water. So a 2 - A rating means it has the extinguishing capability of two and a half gallons of water. For B type extinguishers the number indicates the area in square feet you should be able to extinguish. So a 10 - BC rating equals a 10 square foot area. Extinguishers that can be used for multiple type fires will have combined ratings. For example, 2A-10BC. There is no additional rating for class C extinguishers. Class C only indicates that the extinguishing agent will not conduct electricity. A fire extinguisher will never have a rating of just C.
Mark's RV Quick Tip #2: Remember the word PASS. This is an easy way to remember how to use a fire extinguisher, especially during an emergency. PASS stands for Pull, Aim, Squeeze and Sweep.
P- Pull the pin located at the top of the fire extinguisher.
A- Aim the nozzle at the base of the fire, not at the flames.
S- Squeeze the handle or trigger, standing approximately 8 feet away from the fire. Release the handle if you want it to stop.
S- Sweep the nozzle side to side at the base of the fire until it is out. Observe the fire to make sure it does not re-ignite.
*Note: Check the individual fire extinguisher for the distance you should stand from the fire. Different extinguishing agents require different distances. Never get too close to the fire.
---
...with Mark
Q. I saw in your trailer towing video that you should have a weight distributing hitch and tongue weight/trailer rating as close as possible without going over the rating of the hitch to get the best performance. How close is close? My tow vehicle hitch rating is 7500 lb. and 12,000 with a WD hitch. My travel trailer GVW is 7560 lb.. I have a chance to buy a 10,000 lb. WD hitch at a good price. Is this not close enough or should I look for an 8,000 lb.. WD hitch?
Mark Says:
When determining the proper size WDH you need to know the tongue weight of the trailer (how much weight is actually resting on the hitch). The WD bars are rated for the amount of tongue weight. For example: if your trailers tongue weight is 650 pounds you would use a WDH rated for 750. Basically one size up from the actual weight. If the tongue weight is 850 you would go to 1,000 pound WD bars. But you need to be careful that the bars aren't oversized. If your tongue weight is 650 and you use 1,000 pound WD bars the system can be ineffective.
---
Installation of the TANDEM supplemental braking system:
---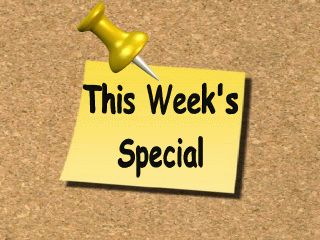 Let RV Education 101 help you save money in 2009
RV Safety Features, Tips and Tricks DVD Let RV expert Mark Polk walk you through the step-by-step process to understanding the safety features on your RV, and what you can do to enhance your personal safety when using your RV. Learn all about LP gas, water & electrical system safety, RV fire safety, carbon monoxide safety, RV emergency escape plans, RV emergency weather planning and more in this easy to understand video format...

Length: 42 minutes
sale price: $21.95
Buy Now
---
A product that Mark personally uses: Camping/RV Battery Chargers- BatteryMINDers® are the new generation of SMART, pulse type "computer-on-a-chip" chargers, that safely charge and maintain all size / type / brands of batteries including starter, deep cycle and sealed types including AGM "dry" made by OPTIMA, ODYSSEY, EXIDE, INTERSTATE, et al. They do all of this without ever overcharging, no matter how long they are left on charge – days-weeks-or even months. Dubbed the chargers with "brains," they are the first to fully-automatically reverse the primary cause of early battery failure known as "sulfation". Sulfated batteries once considered beyond recovery can now be brought back to long-term useful condition. Certain models of BatteryMINDers® can more than double the useful life of new batteries.
---

16 RV Single DVD Titles in our Library
An Introduction to RV's
Drive Your Motorhome Like a Pro
RV Awning Use, Care and Accessories
RV Safety Features, Tips and Tricks
Pop Up 101
Travel Trailer 101
Class A Motor Home 101
Class C Rental / Owner
Winterizing & Storing your RV
EZ RV Add Ons and Must Have RV Products
Trailer Towing, Weights, Hitch Work & Backing
Motorhome Towing
RV Campground Basics
Marks Recommended 10 minute RV Essential Items
Deep Cycle Battery Care & Maintenance for RV's and Boats
RV Care and Maintenance
Money Saving DVD Sets Available

Travel Trailer / 5th Wheel Training DVD Sets
Class A Training DVD Sets
Class C Training DVD Sets
---
14 RV Instant Download E-Book Titles in our Library
The Original Checklists for RVers
Winterizing and Storing your RV
THE RV BOOK now available as an ebook
The Three Primary Systems of an RV
Insider's Guide to Buying an RV
RV Buyers Survival Guide
Trailer Towing, Weights, Hitch Work & Backing
A Collection of RV Tips
Pop-Up Basics 101
Dinghy Towing
Deep Cycle Battery Care and Maintenance
RV Awning Use and Care
RV Safety Features, Tips and Tricks
RV Care and Maintenance
RV Campground Basics
---
General and Unsubscribe Info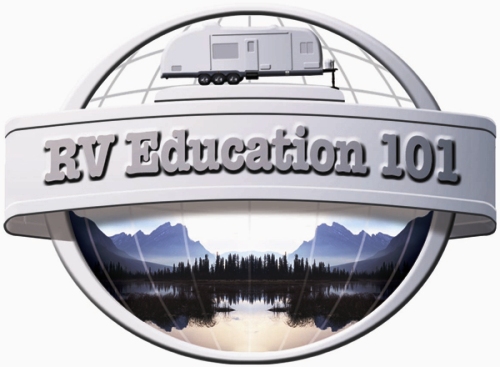 About us:
Our goal with RV University This Week is to provide you with helpful information to make all of your RV experiences more enjoyable. I left my position as an RV Sales and F&I manager in 2000 to start my own company, RV Education 101. We produce educational videos, DVDs and e-books on how to use and maintain your RV. The reason I left my job was due to my concern about the lack of educational and safety awareness material available to the RV consumer, in other words, you. We are a small company. My wife Dawn left her position in RV sales to help start the company and is our Sales and Marketing Director. We currently have a 35-foot Class A motor home. We have two boys, Tyler 12 and Josh 18, both avid RVers and two dogs, Gracie and Buck. Gracie is the good one. If you would like to learn more about us and RV Education 101 feel free to visit http://www.rveducation101.com
RV University This Week © Copyright 2009 Mark J. Polk, except where indicated otherwise. All rights reserved worldwide. Reprint only with permission from copyright holder(s). All trademarks are property of their respective owners. All contents provided as is. Advertisers are solely responsible for ad content.
To contact us with feedback or questions, email to: info@rveducation101.com
To subscribe, please go to: http://rveducation101.com/email/
To unsubscribe, please go to: http://rveducation101.com/email/unsubscribe.asp
RV Education 101 Newsletter is an opt-in ezine available by subscription only. We neither use nor endorse the use of spam. Your email address will ONLY be used to distribute this newsletter and will NEVER be sold or given to any other entity!!
Happy Camping,
Mark & Dawn
RV Education 101
150 Bay Ridge Rd
Harrells, NC 28444-8896
910-484-7615
Copyright 2009 by RV Education 101