RV University This Week 11/02/2009
Monday, November 02 2009 @ 11:01 pm UTC
Contributed by: RVED101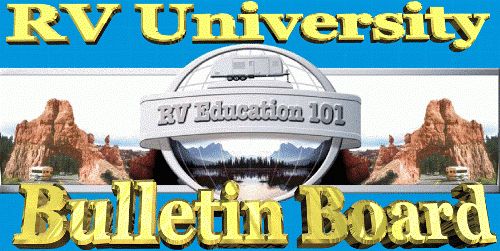 RV University this Week
Your weekly source for interesting
RV articles, tips, tricks, video clips and advice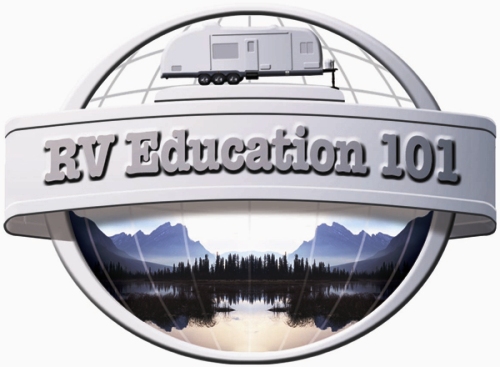 From the Industry Leader in RV Education:
RV Education 101
U of RV Journal #39 - November 02, 2009
---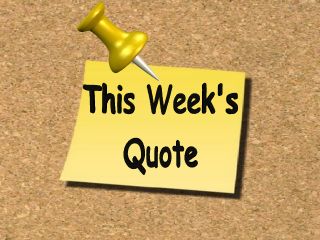 "One's destination is never a place, but a new way of seeing things."
~Henry Miller
---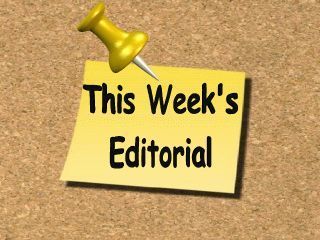 BY MARK

Hi Everybody,
With Halloween behind us it's time to start planning our Thanksgiving RV trip. There's really not much planning involved, we are going from NC to PA to spend Thanksgiving with family. I do like to try and plan at least one fun stop along the way for the kids. I think this time we'll stop at the Cabela's in Hamburg Pa. It's not too far out of the way and they are a really neat place to visit. If you have never been to a Cabela's before you should try to plan a stop at one in the future. They are RV friendly with RV parking and dump stations, they have a restaurant and the inside of the stores are fascinating. It's a great place to take a break along the way.
Every year, about this time, I like to remind RVers about the dangers of carbon monoxide poisoning. I have written about this topic before, but I feel that it is extremely important. This week's feature article discusses what carbon monoxide is, how to avoid exposure, and what carbon monoxide poisoning symptoms are. Take a minute to refresh yourself with this information, it could save a life.
Until next week happy camping & safe travels
Mark
---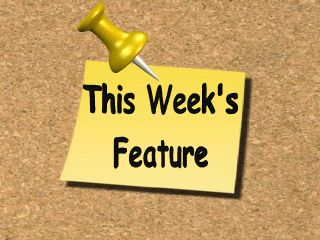 Carbon Monoxide Reminder Every year, around this time, I like to remind people about the dangers of carbon monoxide gas. Whether in your home or your RV, when you fire up the furnace and bring out the portable heaters to help stay warm, there is the threat of carbon monoxide poisoning. Carbon monoxide gas is invisible, odorless, and deadly! It is produced by the partial combustion of solid, liquid and gaseous fuels. This includes gasoline, propane, natural gas, oil, wood, & coal. It is extremely serious when combustion by-products are not vented outside. Carbon Monoxide is the number one cause of poisoning deaths each year........ Read the article
---
...with Mark
Q. Hi Mark, I have read and hear the normal life span for RV tires is 5 to 6 years. I understand this is partially because they aren't used that much. I use mine probably 10 to 12 time a years for camping trips. Not a full timer but we do spend a lot of time out there. With this in mind how long should it take before thinking of changing tires and/or how do I check them out for damage? Thank you
Mark Says:
It is true that tires can age quicker from sitting idle. There are many reasons for this. Mainly the compounds put into tires to help prevent cracking and other damage can't come out unless the tire is flexing and being used. In addition to sitting still sun damage is probably the biggest contributor for damage to tires with little use. Keeping tires covered when not in use is extremely helpful. You need to be concerned when you see small cracks in the sidewalls that are deeper than 1/32 of an inch. Here is an article I wrote a while back that might be helpful.
---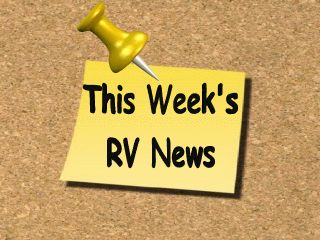 Goshen RV firm hiring for production expansion
The company, which began production in April this year, showcased its 14-foot and 18-foot towables at RV shows in Hershey, Penn. and the RV Dealers Association ....
Dallas Cowboys fans make Lot 14 their home away from home
The parking lot at the corner of Division Street and Legends Way is where Dallas Cowboys fans can spend a night — or two or three — to turn a Sunday game into a complete weekend....
Enjoying The Country On A Budget, The Work Camper Lifestyle
One of the most fascinating elements of the RV lifestyle is the work camper.....
---
Check out this week's poll: "Thanksgiving Travel:....?"To participate in the poll, look on the left hand column (here at RV University) towards the top
---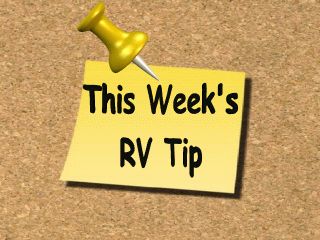 BY Mark Polk
Tip #1 Know what the overall height of your RV is and constantly be aware of road clearances, gas stations, bridges, under passes and low hanging obstacles like overhead wires and tree branches. Post the height of your RV where it is easy to see to serve as a reminder when you are driving.
Tip #2 For increased ventilation add a Maxx Air Turbo Fan over one of your pre-existing roof vents. You can use it in the intake mode to circulate fresh air through your RV or in the exhaust mode to remove stale and musty odors or cooking odors from the RV. It operates off of 12-volts and is the perfect accessory for those times when you can't run the roof air conditioner. It allows you to leave the roof vent open in the rain or when you're traveling, and works in conjunction with other Maxx Air vent covers to provide constant ventilation throughout the RV. Learn how to install your own Maxx Air Turbo Fan with our EZ RV Upgrades video.
---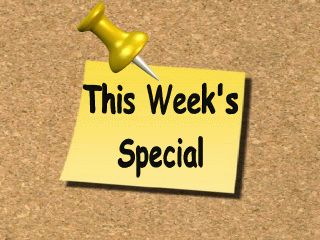 Let RV Education 101 help you save money in 2009
EZ RV Upgrades DVD Now that you have purchased your RV, let RV expert, Mark Polk, help you discover what products are available to help protect you, your investment, and improve the efficiency of your RV. Learn what water filter will efficiently protect your drinking water from harmful bacteria and why, and what will protect your electronic equipment and appliances from high or low campground voltage.We will inform you of the benefits of these products, how they are used and where to buy them Find new and easy ways to improve the ventilation and lighting in your RV, and improve the efficiency of your RVs refrigerator. For the Do-It Yourselfer get step-by-step instructions on how to install a window awning, a Maxx Air turbo fan, window vent, fluorescent light and more..

Length: 54 minutes
sale price: $21.95
Buy Now
---
---
Camping/RV Battery Chargers BatteryMINDers® are the new generation of SMART, pulse type "computer-on-a-chip" chargers, that safely charge and maintain all size / type / brands of batteries including starter, deep cycle and sealed types including AGM "dry" made by OPTIMA, ODYSSEY, EXIDE, INTERSTATE, et al. They do all of this without ever overcharging, no matter how long they are left on charge – days-weeks-or even months. Dubbed the chargers with "brains," they are the first to fully-automatically reverse the primary cause of early battery failure known as "sulfation". Sulfated batteries once considered beyond recovery can now be brought back to long-term useful condition. Certain models of BatteryMINDers® can more than double the useful life of new batteries.
---

16 RV Single DVD Titles in our Library
An Introduction to RV's
Drive Your Motorhome Like a Pro
RV Awning Use, Care and Accessories
RV Safety Features, Tips and Tricks
Pop Up 101
Travel Trailer 101
Class A Motor Home 101
Class C Rental / Owner
Winterizing & Storing your RV
EZ RV Add Ons and Must Have RV Products
Trailer Towing, Weights, Hitch Work & Backing
Motorhome Towing
RV Campground Basics
Marks Recommended 10 minute RV Essential Items
Deep Cycle Battery Care & Maintenance for RV's and Boats
RV Care and Maintenance
Money Saving DVD Sets Available

Travel Trailer / 5th Wheel Training DVD Sets
Class A Training DVD Sets
Class C Training DVD Sets
---
14 RV Instant Download E-Book Titles in our Library
The Original Checklists for RVers
Winterizing and Storing your RV
THE RV BOOK now available as an ebook
The Three Primary Systems of an RV
Insider's Guide to Buying an RV
RV Buyers Survival Guide
Trailer Towing, Weights, Hitch Work & Backing
A Collection of RV Tips
Pop-Up Basics 101
Dinghy Towing
Deep Cycle Battery Care and Maintenance
RV Awning Use and Care
RV Safety Features, Tips and Tricks
RV Care and Maintenance
RV Campground Basics
---
General and Unsubscribe Info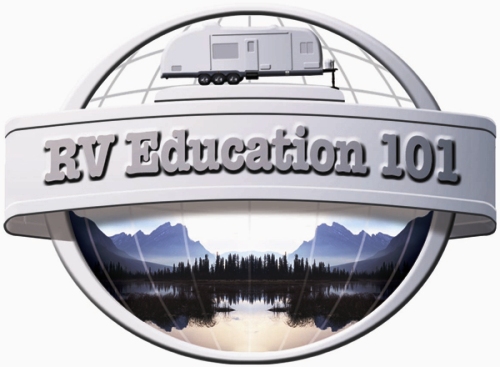 About us:
Our goal with RV University This Week is to provide you with helpful information to make all of your RV experiences more enjoyable. I left my position as an RV Sales and F&I manager in 2000 to start my own company, RV Education 101. We produce educational videos, DVDs and e-books on how to use and maintain your RV. The reason I left my job was due to my concern about the lack of educational and safety awareness material available to the RV consumer, in other words, you. We are a small company. My wife Dawn left her position in RV sales to help start the company and is our Sales and Marketing Director. We currently have a 35-foot Class A motor home. We have two boys, Tyler 12 and Josh 18, both avid RVers and two dogs, Gracie and Buck. Gracie is the good one. If you would like to learn more about us and RV Education 101 feel free to visit http://www.rveducation101.com
RV University This Week © Copyright 2009 Mark J. Polk, except where indicated otherwise. All rights reserved worldwide. Reprint only with permission from copyright holder(s). All trademarks are property of their respective owners. All contents provided as is. Advertisers are solely responsible for ad content.
To contact us with feedback or questions, email to: info@rveducation101.com
To subscribe, please go to: http://rveducation101.com/email/
To unsubscribe, please go to: http://rveducation101.com/email/unsubscribe.asp
RV Education 101 Newsletter is an opt-in ezine available by subscription only. We neither use nor endorse the use of spam. Your email address will ONLY be used to distribute this newsletter and will NEVER be sold or given to any other entity!!
Happy Camping,
Mark & Dawn
RV Education 101
150 Bay Ridge Rd
Harrells, NC 28444-8896
910-484-7615
Copyright 2009 by RV Education 101