RV University This Week 10/26/2009
Tuesday, October 20 2009 @ 01:31 pm UTC
Contributed by: RVED101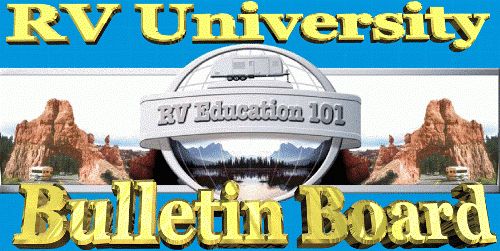 RV University this Week
Your weekly source for interesting
RV articles, tips, tricks, video clips and advice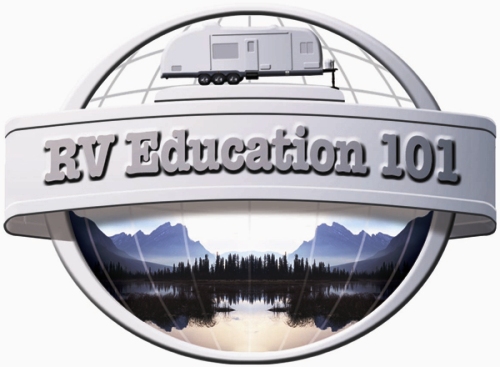 From the Industry Leader in RV Education:
RV Education 101
U of RV Journal #38- October 26, 2009
---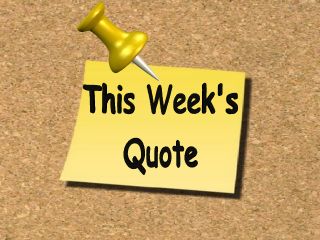 "Travel and change of place impart new vigor to the mind."
~Seneca
---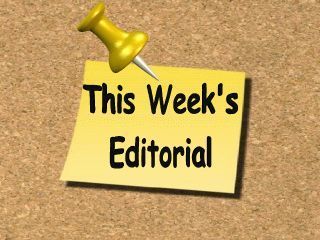 BY MARK

Hi Everybody,
Well, signs of fall are finally arriving in this part of the country. It's getting colder at night, the leaves are turning and starting to fall from the trees and Halloween is only a week away. In some ways I am glad to see 2009 winding down. I think 2010 will be much better for the RV Industry and the economy as a whole.
I still have lots of projects to wrap up by years end. We just added a new category to our RV Education 101 site titled "RV Product Videos". We decided to start producing some short product videos, focusing on products we personally use or would recommend when we are RVing. Some of these RV products are from great companies who we have worked with for many years, and some are new RV products we recently discovered and thought you would like to know more about.
To help launch the RV Product Video page we are including the first three videos we produced, in this week's newsletter. These videos, featuring products by Valterra, can make the task of wastewater maintenance much easier. Keep an eye out in future newsletters for more great RV products, designed to make your RV experiences more enjoyable.
Until next week happy camping & safe travels
Mark
---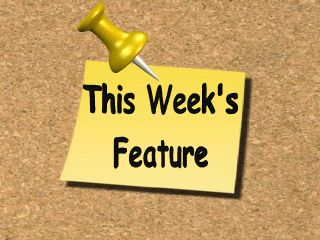 What's your RV Emergency Escape Plan? When we plan a trip in our RV we tend to think about all of the good aspects of the upcoming adventure. Where we are going, what we'll do when we get there, and all of the things we will see and experience along the way. What we don't really think about is what if something happens during the trip and everybody needs to exit the RV in a hurry. What if there is a fire? What if the entry door is blocked and you can't get out. What's the plan? Is there a plan....... Read the article
---
...with Mark
Q. Dear Mark, we take very good care of our trailer, and it takes good care of us. Anyway after bringing our trailer home and cleaning it from top to bottom when I went into it 2 days later we had ants all over the floor. They are dead because we used a residual spray when we first spotted them, They are getting in somehow and are dying when they cross the spray line.
My question is how are they coming in. Most are in the bathroom area. What should we do to find the way they are getting in and to stop them gaining entrance. We are fully winterized now and as far as we could tell everything is sealed up.
I just want to know what I need to do, we've had our trailer for almost 20 years and NEVER had this problem before, PLEASE HELP. If you can help me while I have it here at home we would be grateful.
Mark Says:
Ants have always presented problems for RVers. The way they enter is by any part of the trailer that comes in contact with the ground. Lots of people get ants at campgrounds because the ants can travel right up the water hose or electric power cord and into the RV.
They can also go up the tires, the stabilizer jacks and the tongue jack, but then must find an entry point from there, which isn't that difficult. If you open cabinet doors etc., from inside the RV and can see daylight ants and rodents can get in. This is especially true where the electric cord is stored and other areas where access from outside the RV has to go to the inside. You can thoroughly inspect the trailer and seal these areas with silicone or expanding foam spray.
To try and keep ants from entering the RV in the first place I have heard some ideas that other RVers use. Some say to put petroleum jelly (about 2 inches high) on any part of the trailer that makes contact with the ground. I am told this will stop them and I would think it would last for quite a while and am told it's not that difficult to clean off. Others say to use a rag or old sock soaked with pine sol. Put the soaked rags around areas of the trailer making contact with the ground. I personally don't know how long this would be effective (long term) out in the elements though.
On the inside I would recommend using some type of ant traps or ant poison. If it doesn't kill them immediately they will carry it back and pass it on to others and eventually die.
---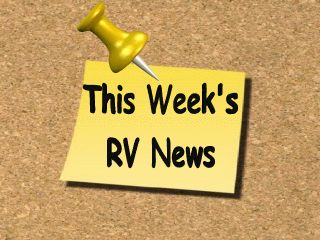 Dutchmen is focusing on more light-weight and affordable products
Dutchman president Don Clark says they've made some huge changes to their company; ones that they think will help them succeed in this tough economy and beyond....
Judge: RV maker still worth saving
County Coach gets a few extra months to turn itself around ....
RV makers, marketers who have survived recession can't wait to move
The largest RV show on the West Coast has shrunk in size, but the builders of trailers, toy haulers and motor homes who remain in business parked their homes-on-wheels in Pomona, optimistic that the worst may be in their rear view mirrors. ....
---
Check out this week's poll: "Regarding food, While preparing for RV Travel do you:....?"To participate in the poll, look on the left hand column (here at RV University) towards the top
---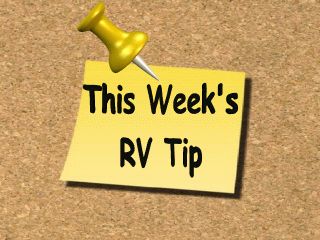 BY Mark Polk
Tip #1 While an RV is in storage, if you don't plan on starting the unit, or won't be able to start it, buy some fogging oil from a marine supply store to protect the cylinder walls. When the unit is parked where it will be stored, spray the fogging oil into the engine intake downstream from the air filter with the engine at an idle. Complete the same steps on the generator. Follow the manufacturer's directions. Caution: Do NOT use this product in a diesel engine.
Tip #2 Have you ever owned a vehicle and neglected to have the tires rotated and one day you suddenly notice that the front tires are wore out but the rear tires look fine? I'm sure that this has happened to most of us until we learned the valuable and expensive lesson of not rotating our tires. If one tire shows signs of wear faster than another tire it may be a signal that something other than normal tire wear is happening and you should have it checked. But if it's just normal tire wear you can even out the wear and extend the life of your tires by having the tires rotated on a regular basis. Talk to your tire dealer about proper tire rotation intervals.
Mark's Tip #1 from last week: To assist you with heating your RV during cold weather camping, and to save a significant amount of LP gas that your RV furnace uses, purchase a portable electric ceramic heater. They work extremely well and many models available on the market come equipped with thermostats.
Reply from a reader regarding the above tip:
"Hi Mark
I was away to Minot, ND over the weekend of October 12 last and the outside temperature 'almost' hit the thawing mark reaching 31 degrees F. In my 38 ft 5th wheel I ran two heaters and the furnace only kicked in twice during the night. I did install the 'outdoor' portion of my indoor/outdoor thermometer in the basement as cold air settles and the basement only gets heat that radiates out of the duct work. If the furnace never kicked in, no heat would be going down there to keep my tanks and plumbing from freezing. The thermometer showed it go down to 38 F in the basement so one would want to keep an eye on that. Regards, George B."
---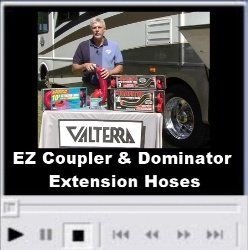 Valterra EZ Coupler & Dominator Hoses
Mark demonstrates Features and Benefits

These clips are best viewed using Internet Explorer version 6 or newer or Firefox version 2 or newer. You may have problems using the AOL browser.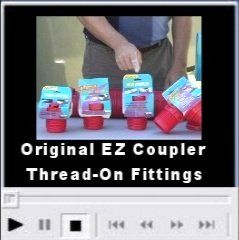 Valterra EZ Coupler Threaded Fittings
Mark demonstrates Features and Benefits

These clips are best viewed using Internet Explorer version 6 or newer or Firefox version 2 or newer. You may have problems using the AOL browser.
Valterra RV Sewer Hoses on Youtube Mark demonstrates Features and Benefits

---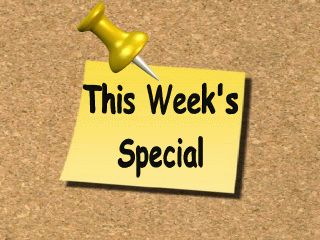 Let RV Education 101 help you save money in 2009

An Introduction to RV's/ The Best Kept Travel Secret in America DVD Let hosts, Mark & Dawn Polk, walk you through an introduction to RV's. Learn what an RV is, which type of RV is right for you and your family, and some important things to consider before you buy an RV in this information packed DVD by RV Education 101.
What is an RV?
Types of RV's
Pros & Cons
Which type RV is right for you?
25 things to consider before you buy


Length: 49 minutes
sale price: $21.95
Buy Now
---
Camping/RV Battery Chargers BatteryMINDers® are the new generation of SMART, pulse type "computer-on-a-chip" chargers, that safely charge and maintain all size / type / brands of batteries including starter, deep cycle and sealed types including AGM "dry" made by OPTIMA, ODYSSEY, EXIDE, INTERSTATE, et al. They do all of this without ever overcharging, no matter how long they are left on charge – days-weeks-or even months. Dubbed the chargers with "brains," they are the first to fully-automatically reverse the primary cause of early battery failure known as "sulfation". Sulfated batteries once considered beyond recovery can now be brought back to long-term useful condition. Certain models of BatteryMINDers® can more than double the useful life of new batteries.
---

16 RV Single DVD Titles in our Library
An Introduction to RV's
Drive Your Motorhome Like a Pro
RV Awning Use, Care and Accessories
RV Safety Features, Tips and Tricks
Pop Up 101
Travel Trailer 101
Class A Motor Home 101
Class C Rental / Owner
Winterizing & Storing your RV
EZ RV Add Ons and Must Have RV Products
Trailer Towing, Weights, Hitch Work & Backing
Motorhome Towing
RV Campground Basics
Marks Recommended 10 minute RV Essential Items
Deep Cycle Battery Care & Maintenance for RV's and Boats
RV Care and Maintenance
Money Saving DVD Sets Available

Travel Trailer / 5th Wheel Training DVD Sets
Class A Training DVD Sets
Class C Training DVD Sets
---
14 RV Instant Download E-Book Titles in our Library
The Original Checklists for RVers
Winterizing and Storing your RV
THE RV BOOK now available as an ebook
The Three Primary Systems of an RV
Insider's Guide to Buying an RV
RV Buyers Survival Guide
Trailer Towing, Weights, Hitch Work & Backing
A Collection of RV Tips
Pop-Up Basics 101
Dinghy Towing
Deep Cycle Battery Care and Maintenance
RV Awning Use and Care
RV Safety Features, Tips and Tricks
RV Care and Maintenance
RV Campground Basics
---
General and Unsubscribe Info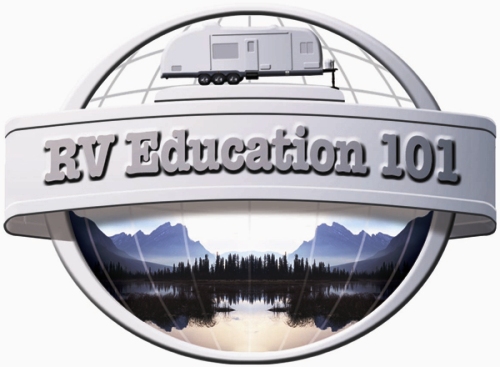 About us:
Our goal with RV University This Week is to provide you with helpful information to make all of your RV experiences more enjoyable. I left my position as an RV Sales and F&I manager in 2000 to start my own company, RV Education 101. We produce educational videos, DVDs and e-books on how to use and maintain your RV. The reason I left my job was due to my concern about the lack of educational and safety awareness material available to the RV consumer, in other words, you. We are a small company. My wife Dawn left her position in RV sales to help start the company and is our Sales and Marketing Director. We currently have a 35-foot Class A motor home. We have two boys, Tyler 12 and Josh 18, both avid RVers and two dogs, Gracie and Buck. Gracie is the good one. If you would like to learn more about us and RV Education 101 feel free to visit http://www.rveducation101.com
RV University This Week © Copyright 2009 Mark J. Polk, except where indicated otherwise. All rights reserved worldwide. Reprint only with permission from copyright holder(s). All trademarks are property of their respective owners. All contents provided as is. Advertisers are solely responsible for ad content.
To contact us with feedback or questions, email to: info@rveducation101.com
To subscribe, please go to: http://rveducation101.com/email/
To unsubscribe, please go to: http://rveducation101.com/email/unsubscribe.asp
RV Education 101 Newsletter is an opt-in ezine available by subscription only. We neither use nor endorse the use of spam. Your email address will ONLY be used to distribute this newsletter and will NEVER be sold or given to any other entity!!
Happy Camping,
Mark & Dawn
RV Education 101
150 Bay Ridge Rd
Harrells, NC 28444-8896
910-484-7615
Copyright 2009 by RV Education 101