RV University This Week 10/19/2009
Monday, October 12 2009 @ 06:39 pm UTC
Contributed by: RVED101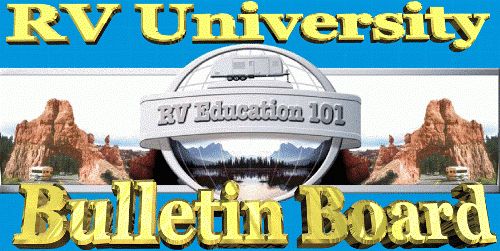 RV University this Week
Your weekly source for interesting
RV articles, tips, tricks, video clips and advice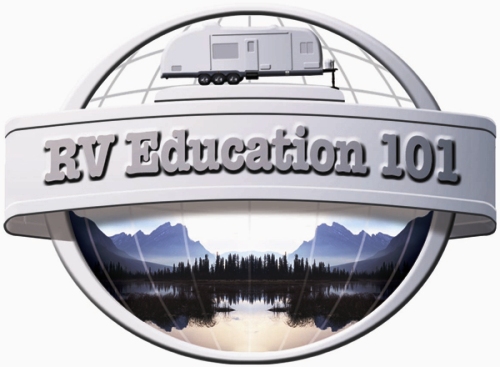 From the Industry Leader in RV Education:
RV Education 101
U of RV Journal #37- October 19, 2009
---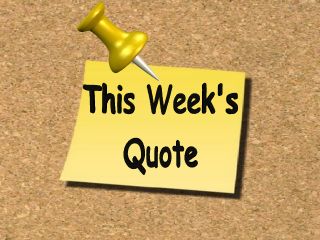 ""The minute I step foot in the motorhome, I feel at ease. I don't have anything else to think about except taking care of my family."
~ Actress Jennie Garth to Access Hollywood, November, 2007
---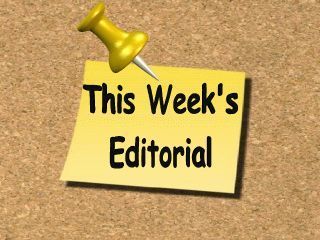 BY MARK

Hi Everybody,
Well our flying fiasco is over and it's back to work as usual. If you read last week's editorial, we still haven't received my niece's snow globe that we had to order, after airport security confiscated the first one.. Maybe UPS won't deliver it now because of the mysterious liquid inside!
The last couple of weeks we have been discussing some RV winterizing and storing topics. When you talk about storing the RV certain things come to mind like; the water system, batteries, tires, and cleaning the interior & exterior of the RV. But, often times we overlook other things like the awnings on the RV. In this week's feature article I discuss some basic care and maintenance for your RV awnings.
We are planning an RV trip over Thanksgiving, so I plan to wait and see what happens weather-wise. Right now the plan is to keep a few gallons of RV antifreeze on board in case I need to winterize the water system before, during or after our trip.
Until next week happy camping & safe travels
Mark
---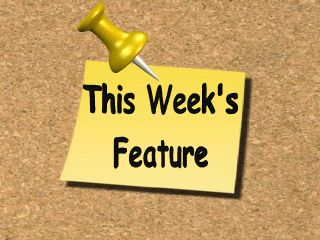 Extend the Life of your RV Awnings Awnings are a great feature to have on your RV. There are several different types of RV awnings and they serve different purposes....... Read the article
---
Check out this week's poll: "Do you wash your RV....?"To participate in the poll, look on the left hand column (here at RV University) towards the top
---
---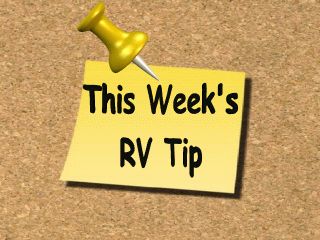 BY Mark Polk
Tip #1 To assist you with heating your RV during cold weather camping, and to save a significant amount of LP gas that your RV furnace uses, purchase a portable electric ceramic heater. They work extremely well and many models available on the market come equipped with thermostats.
Tip #2 Whenever you return from a trip you need to drain the water from the water heater tank. This not only will prevent stale and musty water, but it will prevent costly damage that could occur if water were left in the tank and it froze, causing it to expand and split the water heater tank. Removing the plastic plug to drain the water heater tank can be difficult and over time the plug corners will round off. A simple solution is to install a petcock, available at your RV dealer, which will make draining the tank much easier.
Caution: Never drain the water heater tank when it is hot or under pressure. Wait until the water has cooled, and with no water source hooked up to the RV and the 12-volt water pump turned off, open a hot water faucet and relieve the pressure before draining.
---
Reply from a reader regarding Mark's Winter Battery Storage & Maintenance article It is my experience, 10+ years, of storing batteries in our frigid northern winters in Canada....
---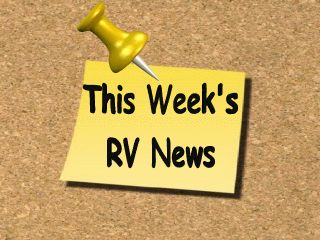 Winnebago CEO unsure how high business to rebound
The top executive of Winnebago Industries Inc (WGO.N) said on Thursday he is not sure how high motorhome industry production will rebound once the market recovers, but said he is confident the business is nearing a turning point after five years of falling sales....
Fueled By Us sales event
Freightliner Custom Chassis is excited to announce the Fueled By Us sales event. Buy any qualifying new motorhome riding on a Freightliner chassis between October 15, 2009, and December 31, 2009, and we'll give you a $1,250 Visa® fuel card....
---
Reply from a reader regarding Mark's feature article Are Towing Laws Outdated?:
Dear Dawn and Mark, Of all the e-mails I get, yours are one of the few I read top to bottom. Keep up the good work.
Now, to the subject:
I am amazed, perplexed, mystified, dumbfounded, flummoxed, you name it, at the number of rigs I see towing Dinghys without braking systems. My rig weighs right around 25,000 lbs and I tow a Honda CRV at about 3200 lbs. I towed it twice without braking: When I brought the rig home after purchase, and when I went to get the dinghy braking system installed. My dinghy is about 11% of the GVW when we're all hooked up and I can feel the difference the extra braking adds to stopping power. For me, having braking for the dinghy is a significant safety enhancement. But it is also a matter of adhering to laws regarding vehicles: There are few dinghys under 3000 lbs. There is inconsistency in State requirements for towed/trailer brake systems, but at 3000 lbs, most States require brakes. I see many rigs (Class Cs and "light" Class As, some towing a Chevy Suburban) without dinghy brake systems (some don't even have dinghy lighting,but those are few and far between.), and my amazement stems from those who either don't care or are'nt sufficiently informed to have this significant safety feature.
I just needed to "vent". Thanks for your time.
---
...with Mark
Q. Maybe you can help me. Why is the awning always wet when we roll it out - even if it hasn't rained in ages? Does this water retention hurt the canvas and is there anything that can be done about it?
Mark Says:
I've experienced this in the past too. I think sometimes when you travel (and sometimes just when it is raining) the water finds its way into the retracted stored awning. It would really depend on the type of fabric you have, but of course water over a long period of time isn't good for any type of fabric. A vinyl fabric would hold up better than acrylic cloth against water, but it can mildew.
Long ago I got into the habit of putting the patio and window awnings out after each trip and air drying them before storing. Short of using a cover or storing under a covered area I don't think there is a lot that can be done about this. I would recommend that periodically you extend the awning and let it dry out. Think of it as a good way to stay refreshed on extending and retracting the awning!
---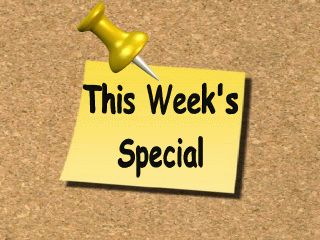 Let RV Education 101 help you save money in 2009
Happy Hour Recipes E-Book This #1 best seller e-book is the first in The Cooking Ladies' Favorite series. Add a dash of fun to your Happy Hour with Heavenly Hummus, Zesty Chicken Bites, Beef Wings, Maple Salmon Cubes, Blue Cheese Apricot Swirls, Exotic Island Meatballs, and more... The Cooking Ladies are former restaurant owners who travel North America in a 40-foot motorhome. These two vivacious food columnists, travel writers, restaurant consultants, and cookbook authors blend taste and travel searching for the ultimate recipe ideas. In The Cooking Ladies' Favorite Happy Hour Recipes, It's 5 o'clock somewhere, the dynamic duo takes great pleasure in tantalizing your taste buds with 30 of their favorites. And to make this cookbook even more outstanding, The Cooking Ladies have included a photo of each finished dish. Recipe ingredients are given in both Imperial and metric measurements. Get Phyllis and Lamont's favorite easy-to-make, something-for-everyone Happy Hour recipes now.
*NOTE: This electronic file is to be downloaded immediately after purchase and is delivered in Adobe Acrobat PDF format.You can read it on your computer or print it for reading later. You can also save this instant download to a memory stick or disc and take it to a print shop to have it printed and/or spiral bound. *It is a copyright violation to share these files with anyone other than the purchaser.
Length: 30 pages
sale price: $6.00
Buy Now
---
Camping/RV Battery Chargers BatteryMINDers® are the new generation of SMART, pulse type "computer-on-a-chip" chargers, that safely charge and maintain all size / type / brands of batteries including starter, deep cycle and sealed types including AGM "dry" made by OPTIMA, ODYSSEY, EXIDE, INTERSTATE, et al. They do all of this without ever overcharging, no matter how long they are left on charge – days-weeks-or even months. Dubbed the chargers with "brains," they are the first to fully-automatically reverse the primary cause of early battery failure known as "sulfation". Sulfated batteries once considered beyond recovery can now be brought back to long-term useful condition. Certain models of BatteryMINDers® can more than double the useful life of new batteries.
---

16 RV Single DVD Titles in our Library
An Introduction to RV's
Drive Your Motorhome Like a Pro
RV Awning Use, Care and Accessories
RV Safety Features, Tips and Tricks
Pop Up 101
Travel Trailer 101
Class A Motor Home 101
Class C Rental / Owner
Winterizing & Storing your RV
EZ RV Add Ons and Must Have RV Products
Trailer Towing, Weights, Hitch Work & Backing
Motorhome Towing
RV Campground Basics
Marks Recommended 10 minute RV Essential Items
Deep Cycle Battery Care & Maintenance for RV's and Boats
RV Care and Maintenance
Money Saving DVD Sets Available

Travel Trailer / 5th Wheel Training DVD Sets
Class A Training DVD Sets
Class C Training DVD Sets
---
14 RV Instant Download E-Book Titles in our Library
The Original Checklists for RVers
Winterizing and Storing your RV
THE RV BOOK now available as an ebook
The Three Primary Systems of an RV
Insider's Guide to Buying an RV
RV Buyers Survival Guide
Trailer Towing, Weights, Hitch Work & Backing
A Collection of RV Tips
Pop-Up Basics 101
Dinghy Towing
Deep Cycle Battery Care and Maintenance
RV Awning Use and Care
RV Safety Features, Tips and Tricks
RV Care and Maintenance
RV Campground Basics
---
General and Unsubscribe Info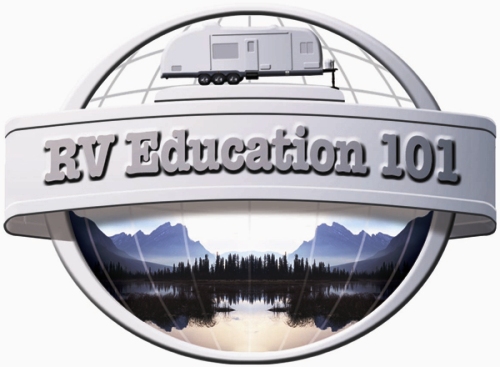 About us:
Our goal with RV University This Week is to provide you with helpful information to make all of your RV experiences more enjoyable. I left my position as an RV Sales and F&I manager in 2000 to start my own company, RV Education 101. We produce educational videos, DVDs and e-books on how to use and maintain your RV. The reason I left my job was due to my concern about the lack of educational and safety awareness material available to the RV consumer, in other words, you. We are a small company. My wife Dawn left her position in RV sales to help start the company and is our Sales and Marketing Director. We currently have a 35-foot Class A motor home. We have two boys, Tyler 12 and Josh 18, both avid RVers and two dogs, Gracie and Buck. Gracie is the good one. If you would like to learn more about us and RV Education 101 feel free to visit http://www.rveducation101.com
RV University This Week © Copyright 2009 Mark J. Polk, except where indicated otherwise. All rights reserved worldwide. Reprint only with permission from copyright holder(s). All trademarks are property of their respective owners. All contents provided as is. Advertisers are solely responsible for ad content.
To contact us with feedback or questions, email to: info@rveducation101.com
To subscribe, please go to: http://rveducation101.com/email/
To unsubscribe, please go to: http://rveducation101.com/email/unsubscribe.asp
RV Education 101 Newsletter is an opt-in ezine available by subscription only. We neither use nor endorse the use of spam. Your email address will ONLY be used to distribute this newsletter and will NEVER be sold or given to any other entity!!
Happy Camping,
Mark & Dawn
RV Education 101
150 Bay Ridge Rd
Harrells, NC 28444-8896
910-484-7615
Copyright 2009 by RV Education 101