RV University This Week 10/12/2009
Monday, October 12 2009 @ 01:55 pm UTC
Contributed by: RVED101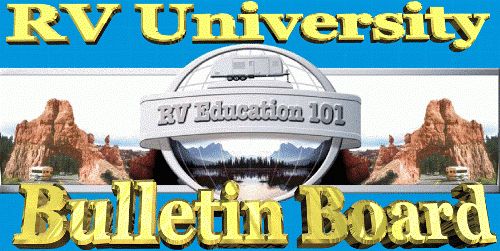 RV University this Week
Your weekly source for interesting
RV articles, tips, tricks, video clips and advice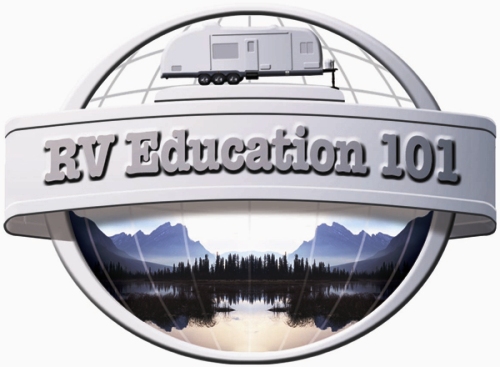 From the Industry Leader in RV Education:
RV Education 101
U of RV Journal #36- October 12, 2009
---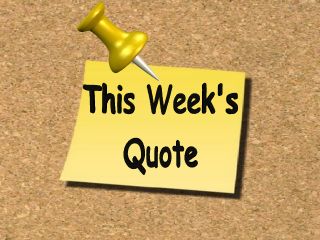 "Education isn't just school. Let your kids do stuff and go places and see things. My father put us in a camper, I was about 12 years old, and we were all in a camper and we drove cross-country."
~ Will Smith, Actor- on The Late Show with David Letterman December 18, 2008
---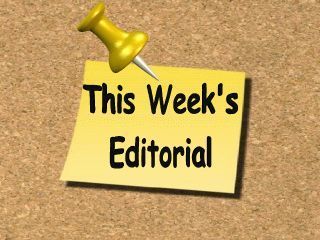 BY MARK

Hi Everybody,
In an earlier chapter of my life airplanes played a major role as a mode of transportation. It seemed like every time I turned around I was flying one place or another. After retiring from the military and especially after 9/11, I made a personal vow to use the RV for traveling, unless it just wasn't practical.
Last week Dawn & I attended the RVDA Convention/Expo in Las Vegas ( about 2000 miles one way). It would have been a fun trip in the RV, but due to other commitments it just wasn't possible. So we flew to Vegas! This only reinforced my earlier vow, not to fly if we can take the RV. Now don't get me wrong, I agree that a certain measure of security is required for in-flight safety, but come on! What does it matter if my shampoo bottle or toothpaste is in a 3 ounce container or a 10 ounce container? And because of one idiot, now 1,000,000 air travelers a day must take their shoes off, so they can be X-Rayed. Can't they come up with a design for the metal detector you walk through to detect something in your shoe?
It doesn't end there, why do you have to remove your laptop from the case? Why do you have to take your belt and jacket off? Why can't you take a bottle of water (that you just purchased from an airport store) through security; but you can buy another (over priced) bottle from an airport store after you go through security and take it on the plane? Why does the flight always arrive a few minutes behind schedule, and your connecting flight is at a gate on the opposite end of the airport? Why does everybody take an oversized carry-on bag and try to shove it in an overhead compartment that it won't fit in? Why do 2 pieces of lukewarm pizza and 2 bottled water cost over $20.00? Why does it cost almost as much to check bags as the plane ticket itself cost?
I could go on and on, but what put the icing on the cake was when we were at the airport, leaving Las Vegas. My 10-year old niece collects snow globes and Dawn found the perfect one for Julia's collection at the Mirage Casino. When our bags went through the X-Ray machine, airport security informed us they would have to confiscate the snow globe. The reason: they could not verify what the liquid was inside the snow globe. To say the least I was a bit irate. It should be written somewhere that you can't take snow globes, purchased from a gift shop, on the airplane. We didn't have time to go back out, mail it, and then go back through security. The other option given was to put it with our checked baggage. It was a little late for that, and what's the difference if it's in the luggage area of the plane or in an overhead compartment? Dawn called the casino gift shop and had them mail another snow globe to us. I wonder if it will be delivered by ground or by air!
Dawn was upset about having to kennel our 2 dogs, Buck & Gracie. They weren't too happy either!
Oh well, that's flying in 2009.
In spite of the flying headaches, the RVDA Convention was a great success!
We caught up with old friends and made lots of new ones.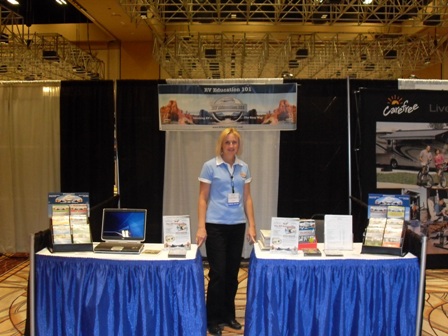 But I wish we had made the trip in our RV.
Until next week happy camping & safe travels
Mark
---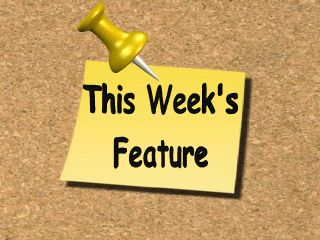 Winter Battery Storage & Maintenance I was recently asked a question and felt like the answer could be useful to lots of RVers, so I am using the question as the topic for this article....... Read the article
---
Check out this week's poll: "Do you take pets with you when you RV?"To participate in the poll, look on the left hand column (here at RV University) towards the top
---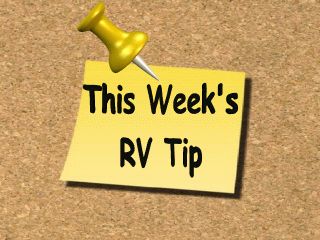 BY Mark Polk
Tip #1 To keep the refrigerator operating efficiently in the LP gas mode there is some routine maintenance you can perform. Remove the outside lower vent cover to access the back of the refrigerator. With the refrigerator turned off ensure all connections are clean and tight. Turn the refrigerator on in the LP gas mode and a look at the flame. If the flame is burning poorly, a yellow colored flame, or if the refrigerator isn't operating properly in the gas mode it's possible that the baffle inside the flue is covered with soot. Soot, rust and other debris can fall down and obstruct the burner assembly. When this happens it will be necessary to clean the flue and the burner assembly. Turn the refrigerator off again and locate the burner. Directly above the burner is the flue. The baffle is inside the flue. Wear a pair of safety glasses and use an air compressor to blow air up into the flue. After the flue is clean use the compressed air to remove any debris from the outside refrigerator compartment. Now, turn the refrigerator on in the LP gas mode to make sure it is working properly. Look for the bright blue flame. For a thorough cleaning of the flue and baffle it will be necessary to have your RV dealer do it for you. While it's there have them to do an LP gas pressure test too.
Tip #2 The onboard generator makes your RV fully self-contained. It allows you access to 120- volts when there is no shore power available, but keep in mind that carbon monoxide is deadly! Test the carbon monoxide detector every time you use the RV. Know what the symptoms of carbon monoxide poisoning are:
1) Dizziness
2) Vomiting
3) Nausea
4) Muscular twitching
5) Intense headache
6) Throbbing in the temples
7) Weakness and sleepiness
8) Inability to think coherently If you or anyone else experiences any of these symptoms get to fresh air immediately. If the symptoms persist seek medical attention. Shut the generator down and do not operate it until it has been inspected and repaired by a professional.
---
...with Mark
Q. Mark......I'm going nuts shopping for a new vehicle to tow - now that Saturn is going out of business, do you hear what is the best or most popular/easiest "newer" automatic vehicle to tow 4-down? I have a 30' Class A and have been towing my old '97 Saturn SL2 (which has been great) but am wanting something newer and updated - Any info you can provide will be "greatly" appreciated.
Thanks so much,
Mark Says:
The good news is there are many more automatic vehicles that can be towed with all 4-wheels down now, than there were just a few years ago. Go here and scroll down, looking on the right hand side until you see Dinghy Towing Guides. It lists guides from 2002 through 2009. Click on the year model you are interested in and it will provide some great towing information, to include what vehicles can be towed with 4-wheels down. Pay particular attention to any speed or distance restrictions that are listed for each vehicle. I hope this helps.
---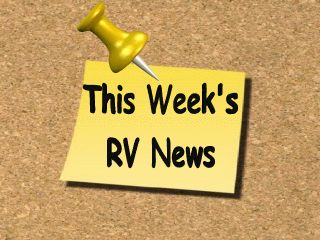 Driver loses control of RV after blowout in St. Johns, FHP says
A crash of a recreational vehicle left the driver with minor injuries and his passenger was taken to the hospital after the RV with a vehicle in tow ran into trouble while on Interstate 95.....
Palm Desert council decides to hold off on revisions to RV parking law
Michelle Smith, another Ironwood resident and RV owner, said parking space for a recreational vehicle could add $10,000 to $100,000 to the value of a home..
RV storage changes sent back to planners
"Some of the council members don't want RV storage in the front yard," ..
Commissioners vote for camping on private property
The Yavapai County Planning and Zoning Commission voted unanimously to recommend allowing residents to camp temporarily in recreational vehicles and travel trailers on private parcels of 10 acres or more...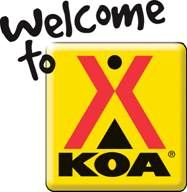 Kampgrounds of America Turns To Reno Firms To Help Invigorate Iconic North American Brand
"KOA is not a new brand," said Rogers (Chairman and CEO of Kampgrounds of America). "It is an American icon. We were founded in 1962 and we have grown steadily since. Our challenge is one of brand renewal, not reinvention....
---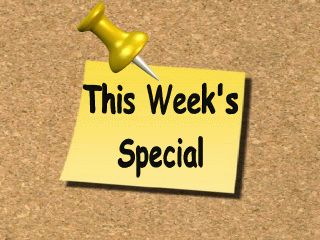 Let RV Education 101 help you save money in 2009
RV Packing Tips, RV Life Lessons and Easy Living Hints E-book by Peggi McDonald DVD Three E-Books in One! This e-book does NOT suggest what to pack. HOWEVER it DOES deal with HOW TO FIND SPACE for what you have on board. Informative tips, hints and ideas include Peggi's personal favourites. PLUS much-loved suggestions from those they met along the way. During Peggi & John's 20-years of Fulltiming, they have continually moved from place to place – Experience is a comprehensive teacher, but sometimes it comes with expensive price tags. With this e-book you can avoid their mistakes and the pricey invoice that accompanied most of them! Excerpt: "During a propane fill last winter, our rubber gasket on the horizontal tank-fill valve stayed on the propane nozzle of the truck that filled our tank. Without this gasket it was impossible to add propane into our tank. We didn't realize this gasket was missing until we tried to fill up with propane. Thankfully the missing rubber ring is available from most propane dealers; ours was replaced at no cost. Apparently it happens frequently - this was a first for us in 19-years."
*NOTE: This electronic file is to be downloaded immediately after purchase and is delivered in Adobe Acrobat PDF format.You can read it on your computer or print it for reading later. You can also save this instant download to a memory stick or disc and take it to a print shop to have it printed and/or spiral bound. *It is a copyright violation to share these files with anyone other than the purchaser.
Length: 77 pages
sale price: $12.00
Buy Now
---
Camping/RV Battery Chargers BatteryMINDers® are the new generation of SMART, pulse type "computer-on-a-chip" chargers, that safely charge and maintain all size / type / brands of batteries including starter, deep cycle and sealed types including AGM "dry" made by OPTIMA, ODYSSEY, EXIDE, INTERSTATE, et al. They do all of this without ever overcharging, no matter how long they are left on charge – days-weeks-or even months. Dubbed the chargers with "brains," they are the first to fully-automatically reverse the primary cause of early battery failure known as "sulfation". Sulfated batteries once considered beyond recovery can now be brought back to long-term useful condition. Certain models of BatteryMINDers® can more than double the useful life of new batteries.
---

16 RV Single DVD Titles in our Library
An Introduction to RV's
Drive Your Motorhome Like a Pro
RV Awning Use, Care and Accessories
RV Safety Features, Tips and Tricks
Pop Up 101
Travel Trailer 101
Class A Motor Home 101
Class C Rental / Owner
Winterizing & Storing your RV
EZ RV Add Ons and Must Have RV Products
Trailer Towing, Weights, Hitch Work & Backing
Motorhome Towing
RV Campground Basics
Marks Recommended 10 minute RV Essential Items
Deep Cycle Battery Care & Maintenance for RV's and Boats
RV Care and Maintenance
Money Saving DVD Sets Available

Travel Trailer / 5th Wheel Training DVD Sets
Class A Training DVD Sets
Class C Training DVD Sets
---
14 RV Instant Download E-Book Titles in our Library
The Original Checklists for RVers
Winterizing and Storing your RV
THE RV BOOK now available as an ebook
The Three Primary Systems of an RV
Insider's Guide to Buying an RV
RV Buyers Survival Guide
Trailer Towing, Weights, Hitch Work & Backing
A Collection of RV Tips
Pop-Up Basics 101
Dinghy Towing
Deep Cycle Battery Care and Maintenance
RV Awning Use and Care
RV Safety Features, Tips and Tricks
RV Care and Maintenance
RV Campground Basics
---
General and Unsubscribe Info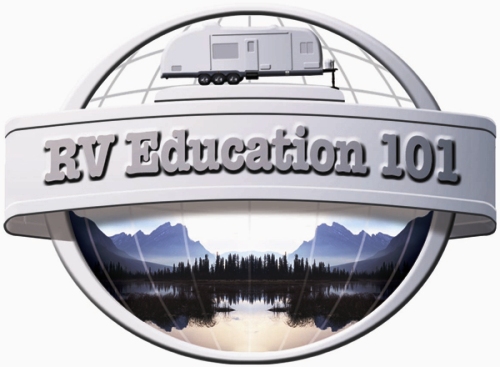 About us:
Our goal with RV University This Week is to provide you with helpful information to make all of your RV experiences more enjoyable. I left my position as an RV Sales and F&I manager in 2000 to start my own company, RV Education 101. We produce educational videos, DVDs and e-books on how to use and maintain your RV. The reason I left my job was due to my concern about the lack of educational and safety awareness material available to the RV consumer, in other words, you. We are a small company. My wife Dawn left her position in RV sales to help start the company and is our Sales and Marketing Director. We currently have a 35-foot Class A motor home. We have two boys, Tyler 12 and Josh 18, both avid RVers and two dogs, Gracie and Buck. Gracie is the good one. If you would like to learn more about us and RV Education 101 feel free to visit http://www.rveducation101.com
RV University This Week © Copyright 2009 Mark J. Polk, except where indicated otherwise. All rights reserved worldwide. Reprint only with permission from copyright holder(s). All trademarks are property of their respective owners. All contents provided as is. Advertisers are solely responsible for ad content.
To contact us with feedback or questions, email to: info@rveducation101.com
To subscribe, please go to: http://rveducation101.com/email/
To unsubscribe, please go to: http://rveducation101.com/email/unsubscribe.asp
RV Education 101 Newsletter is an opt-in ezine available by subscription only. We neither use nor endorse the use of spam. Your email address will ONLY be used to distribute this newsletter and will NEVER be sold or given to any other entity!!
Happy Camping,
Mark & Dawn
RV Education 101
150 Bay Ridge Rd
Harrells, NC 28444-8896
910-484-7615
Copyright 2009 by RV Education 101