RV University This Week 9/28/2009
Sunday, September 27 2009 @ 02:10 pm UTC
Contributed by: RVED101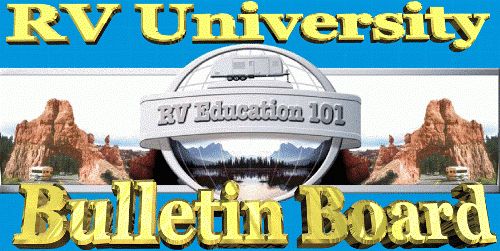 RV University this Week
Your weekly source for interesting
RV articles, tips, tricks, video clips and advice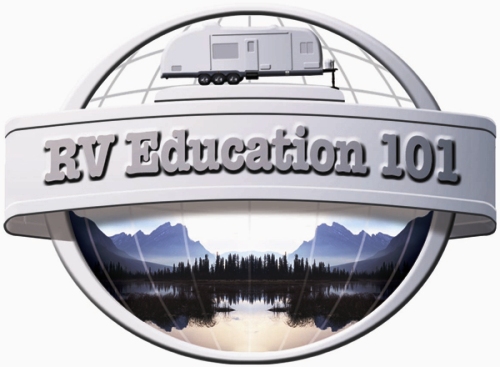 From the Industry Leader in RV Education:
RV Education 101
U of RV Journal #35- September 28, 2009
---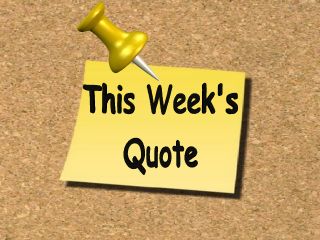 " That one is learned who has reduced his learning to practice."
~ Proverb
---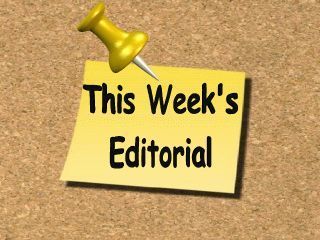 BY MARK

Hi Everybody,
Next week at this time we will be on a plane heading to Las Vegas for the 2009 RV Dealers International Convention/Expo. There are some great workshops to attend and it gives us an opportunity to meet many different RV dealers from all over the U.S.and Canada.
We thought about taking the motorhome, rather than flying, but I am involved with several other projects and need to get back as soon as possible. I would much rather take the RV, but it just didn't work out this time.
When we do take the RV, on any trip, I always make my pre-departure checks before leaving. When I hear pre-departure checks two things come to mind, safety checks and maintenance checks. In this week's feature article I wanted to concentrate on some of the pre-departure maintenance checks you should make before leaving on a trip. These are common sense maintenance checks that can help prevent untimely break-downs and costly repairs. Depending on the type of RV you have, you can take away from or add to these checks to tailor them to your specific needs.
Until next week happy camping & safe travels
Mark
---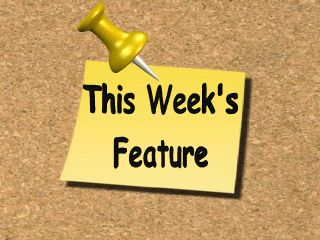 Pre-Departure Maintenance Checks When you head out on a trip in your RV you look forward to the sights and scenery along the way, and to the fun you will have when you arrive at your final destination. Nothing will ruin all of the fun and adventure quicker than an unexpected breakdown. ........ Read the article
---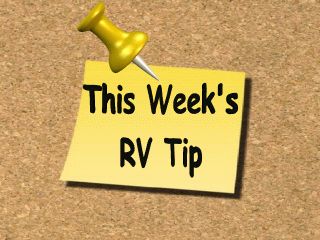 BY Mark Polk
Tip #1 If you put your RV in storage it's a good idea to remove the batteries and put them in storage too. This is quite simple to do. When you're removing the batteries always remember to remove the negative terminal first. Label all battery cables so you will remember how to reconnect them next spring. Clean the batteries with a 50/50 mixture of baking soda and water if necessary. Store the batteries in a cool dry place but not where they could freeze. Batteries in storage will loose their charge. Check the state of charge every month and charge batteries that are at or below 80% state of charge. Fully charged batteries are much less likely to freeze.
Tip #2 While an RV is in storage, if you don't plan on starting the unit, or won't be able to start it, buy some fogging oil from a marine supply store to protect the cylinder walls. When the unit is parked where it will be stored, spray the fogging oil into the engine intake downstream from the air filter with the engine at an idle. Complete the same steps on the generator. Follow the manufacturer's directions. Caution: Do not use this product in a diesel engine.
---
Check out this week's poll: "Do you store your RV on your property or at a storage facility?"To participate in the poll, look on the left hand column (here at RV University) towards the top
---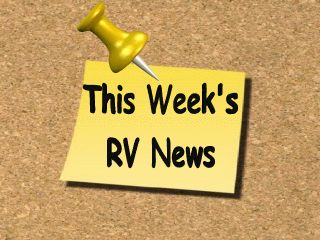 Jury Clears FEMA Trailer-Makers in First Major Formaldehyde Trial
After deliberating for only four hours, a federal jury on Thursday rejected negligence charges against Fluor Enterprises and Gulf Stream Coach in the first FEMA trailer trial. .....
Panel says spend more on national parks
Spending on national parks should be increased by at least $700 million over the next seven years, an independent panel urged Congress on Thursday.
RVTV to re-launch in 2010: *UPDATE
Due to the unexpected recent announcement that DirecTV would no longer be carrying VERSUS, the producers of RVTV have decided to terminate the agreement to air RVTV on VERSUS in 2010. As a great majority of our viewers watch RVTV on DirecTV, we cannot exclude them from receiving RVTV because ComCast (owners of VERSUS) and DirecTV cannot come to terms on a carriage agreement.
RVTV wishes to apologize to their viewers and sponsors for any inconvenience, however this development was unforeseen by all of us at RVTV.
RVTV is in active talks with another network that is available on the basic tier of both DISH and DirecTV. As soon as we have reached an agreement we will post it here. Stand by for more updates.
---
Reply from a reader regarding Mark's feature article Winterizing & Storing last week:
I just wanted to mention a product I use to insulate my windows against heat and cold. It is Reflectix® Products Double Reflective Insulation and can be found at places like Home Depot. You can even wrap pipes and insulate basements and closets.It is like two layers of bubble wrap with foil on both sides. You can cut it with scissors and I found it stays behind my curtains without any tape just tucked into the window corners. In really cold weather you may want to use their special tape to keep out any cold. This stuff is even Energy Star Qualified for Residential Applications. I have no affiliation with this company I am just really impressed with the product and how easy it is to use.
---
...with Mark
Q. Thank you for all the excellent info you've been passing on. We have a 1998 Winnebago Adventurer that we've used very little, but I understand some have a battery cut out to disconnect the batteries when in storage. I have searched but find none. I would assume it would be located under the steps where the three batteries are but I see nothing there. Should I search somewhere else, and to install one would the battery compartment be the correct place?
Mark Says:
Battery disconnect switches can be located just about anywhere, but most manufacturers put them close to the entry door area where they are easily accessible. Normally there are two and are labeled something like: "Chassis" & "Coach" or "Chassis" & "Auxiliary".
They shouldn't be too hard to find or be hidden. Some motorhomes don't have battery disconnects, but most do. You might want to contact Winnebago to see if they were used on the Adventurer in 1998.
Follow up from Winnebago:
Here's the answer I got back from Winnebago. I'm sending this on for your information in case you need it in the future to help anyone else. Many regards,
The 1998 Adventurer came equipped with a battery disconnect switch. This switch will allow you to disconnect the house batteries when placing the vehicle in storage. Along with the switch, a battery disconnect relay is used. We are providing the front installation drawing which identifies the solenoid.
---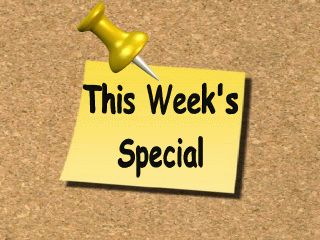 Let RV Education 101 help you save money in 2009
Winterizing and Storing your RV DVD You've had a great year camping, now it's time to put your RV away for the winter. What do I do? Where do I start? Don't worry, you are not alone. These are common questions, ones that RV expert Mark Polk will answer for you in this specialized winterizing and storing video/DVD. Winterizing the RV protects the RVs water system, but what about the tires, batteries, generator, chassis storage, coach storage and other components that can be damaged if they are not properly prepared for short or long term storage? You will see detailed step by step instructions on how to properly winterize and store your RV. To make sure you remember what you need to do, and in what order, a printed checklist comes with your video/DVD. This checklist includes supplies needed and the steps to take for you to complete the project.Let RV expert Mark Polk, help you to thoroughly understand all of your winterizing and storing needs!
Length: 27 minutes
sale price: $22.95
Buy Now
---
Camping/RV Battery Chargers BatteryMINDers® are the new generation of SMART, pulse type "computer-on-a-chip" chargers, that safely charge and maintain all size / type / brands of batteries including starter, deep cycle and sealed types including AGM "dry" made by OPTIMA, ODYSSEY, EXIDE, INTERSTATE, et al. They do all of this without ever overcharging, no matter how long they are left on charge – days-weeks-or even months. Dubbed the chargers with "brains," they are the first to fully-automatically reverse the primary cause of early battery failure known as "sulfation". Sulfated batteries once considered beyond recovery can now be brought back to long-term useful condition. Certain models of BatteryMINDers® can more than double the useful life of new batteries.
---

16 RV Single DVD Titles in our Library
An Introduction to RV's
Drive Your Motorhome Like a Pro
RV Awning Use, Care and Accessories
RV Safety Features, Tips and Tricks
Pop Up 101
Travel Trailer 101
Class A Motor Home 101
Class C Rental / Owner
Winterizing & Storing your RV
EZ RV Add Ons and Must Have RV Products
Trailer Towing, Weights, Hitch Work & Backing
Motorhome Towing
RV Campground Basics
Marks Recommended 10 minute RV Essential Items
Deep Cycle Battery Care & Maintenance for RV's and Boats
RV Care and Maintenance
Money Saving DVD Sets Available

Travel Trailer / 5th Wheel Training DVD Sets
Class A Training DVD Sets
Class C Training DVD Sets
---
14 RV Instant Download E-Book Titles in our Library
The Original Checklists for RVers
Winterizing and Storing your RV
THE RV BOOK now available as an ebook
The Three Primary Systems of an RV
Insider's Guide to Buying an RV
RV Buyers Survival Guide
Trailer Towing, Weights, Hitch Work & Backing
A Collection of RV Tips
Pop-Up Basics 101
Dinghy Towing
Deep Cycle Battery Care and Maintenance
RV Awning Use and Care
RV Safety Features, Tips and Tricks
RV Care and Maintenance
RV Campground Basics
---
General and Unsubscribe Info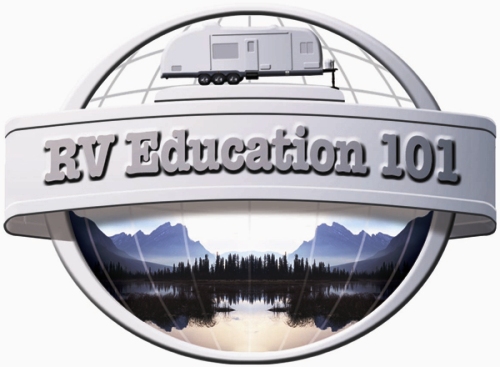 About us:
Our goal with RV University This Week is to provide you with helpful information to make all of your RV experiences more enjoyable. I left my position as an RV Sales and F&I manager in 2000 to start my own company, RV Education 101. We produce educational videos, DVDs and e-books on how to use and maintain your RV. The reason I left my job was due to my concern about the lack of educational and safety awareness material available to the RV consumer, in other words, you. We are a small company. My wife Dawn left her position in RV sales to help start the company and is our Sales and Marketing Director. We currently have a 35-foot Class A motor home. We have two boys, Tyler 12 and Josh 18, both avid RVers and two dogs, Gracie and Buck. Gracie is the good one. If you would like to learn more about us and RV Education 101 feel free to visit http://www.rveducation101.com
RV University This Week © Copyright 2009 Mark J. Polk, except where indicated otherwise. All rights reserved worldwide. Reprint only with permission from copyright holder(s). All trademarks are property of their respective owners. All contents provided as is. Advertisers are solely responsible for ad content.
To contact us with feedback or questions, email to: info@rveducation101.com
To subscribe, please go to: http://rveducation101.com/email/
To unsubscribe, please go to: http://rveducation101.com/email/unsubscribe.asp
RV Education 101 Newsletter is an opt-in ezine available by subscription only. We neither use nor endorse the use of spam. Your email address will ONLY be used to distribute this newsletter and will NEVER be sold or given to any other entity!!
Happy Camping,
Mark & Dawn
RV Education 101
150 Bay Ridge Rd
Harrells, NC 28444-8896
910-484-7615
Copyright 2009 by RV Education 101