RV University This Week 9/21/2009
Tuesday, September 15 2009 @ 01:14 pm UTC
Contributed by: RVED101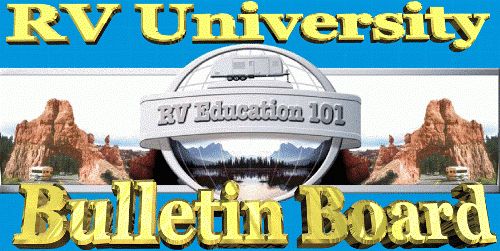 RV University this Week
Your weekly source for interesting
RV articles, tips, tricks, video clips and advice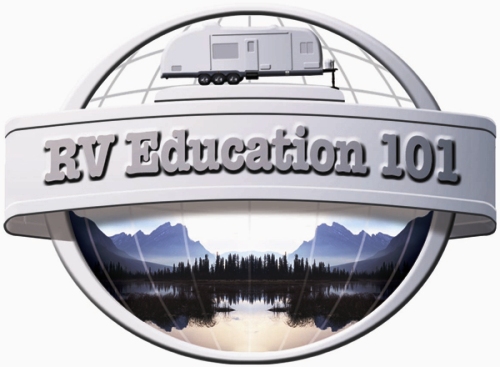 From the Industry Leader in RV Education:
RV Education 101
U of RV Journal #34- September 21, 2009
---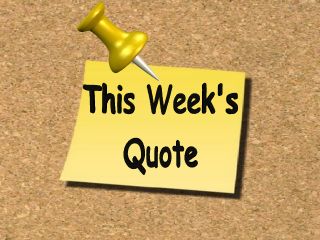 " For learning to take place with any kind of efficiency students must be motivated. To be motivated, they must become interested. And they become interested when they are actively working on projects which they can relate to their values and goals in life."
~ Gus Tuberville, President, William Penn College
---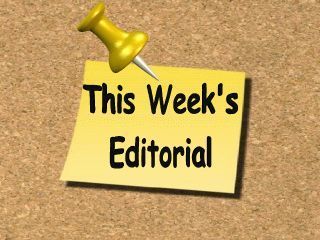 BY MARK

Hi Everybody,
We just released our sixteenth RV training video. It's hard to imagine after starting the company with 1 (VHS tape at the time) that it would evolve into an RV information company with sixteen DVD titles, fourteen E-books and three paperback book titles.
Our latest DVD release is titled "An Introduction to RV's - The Best Kept Travel Secret in America". We have DVD's covering every imaginable RV topic, but never really discussed RV's in general. This DVD is for consumers who are considering purchasing an RV, but don't know exactly where to start. It covers topics like, what an RV is, which type of RV is right for you and your family, and over 25 important things to consider before you buy an RV. So if you, or someone you know, are thinking about buying an RV this is a great place to start.
We are celebrating our 10th year in business this year, and we are excited to continue assisting RVers with their RV education for many more years to come.
In last week's feature article I talked about preparing your RV's interior, exterior and chassis for cold weather storage. This week, in part 2 of the article, I discuss the actual process of winterizing the RV's plumbing system. If you live in a region where temperatures dip below freezing winterizing your RV is an important step in protecting your investment.
In last week's poll, 87% of those who responded, said they winterized their own RV.
For more in-depth RV winterizing & storing information we offer an E-book and a DVD
Until next week happy camping & safe travels
Mark
---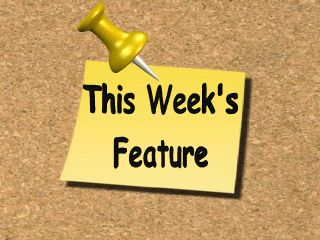 RV Winterizing 101 (Part 2) We enjoy using our RV as much as possible throughout the year. But when you can't use your RV, for whatever reasons and temperatures are approaching freezing........ Read the article
---
Check out this week's poll: "Do you carry bottled water with you when RVing, or does your RV have a water filter?"To participate in the poll, look on the left hand column (here at RV University) towards the top
---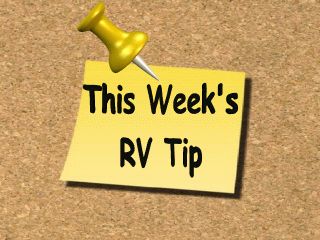 BY Mark Polk
Tip #1 RV toilet paper is biodegradable and designed for RV use. If you don't use toilet paper designed for use in RVs buy a cheap single ply brand from the store. Do not use the heavy double ply type. You want it to break down and dissolve with the chemicals in the holding tank.
Tip #2 Twice a year (especially before storing) take a can of graphite spray, insert the small tubing into the locks, and spray every lock on the RV. This should prevent any problems with the locks on your RV.
Tip #3
Propane Safety~ DO NOT:
Do not use an open flame to check for propane leaks.
Do not use the range burners or oven as a source of heat; it is not vented outside and depleted oxygen can cause asphyxiation.
Do not go to a gas station to refuel unless you extinguish any open flames and, or pilot lights and turn LP gas appliances off.
Do not transport LP gas cylinders inside a vehicle.
Do not be afraid of LP gas, but do respect it and handle it properly.
---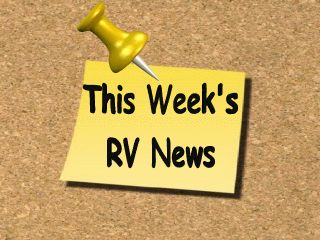 Man electrocuted in camp accident
A 39-year-old man was killed as he was disconnecting a travel trailer from its power source ......
Full-time RVers opt for cheap and friendly
With housing now costing hundreds of thousands of dollars, people are turning to RV life as an affordable option.
---
...with Mark
Q. I'm a newbie and I'm getting conflicting information about driving with my fridge on. I'm concerned about all the horror story videos that I have seen with RVs along the side of the road on fire. 1. Some say never drive with LP on. Some say no problem. Which is correct? 2. Gas stations. Some say turn fridge off at stations. Some say turn LP off from outside. Which is correct? 3. I have an auto switch so my fridge will use electric when I'm plugged in at sites. Is there any way to set up a separate switch to use my two deep cell batteries while driving and fueling? It seems logical. No? Thanks for any clarification you can give me,

Mark Says:
These are some tough questions and I can understand why you get mixed results. This is a very controversial topic. For lots of people, until something bad does happen, they tend to think things are safe and nothing ever will happen. With that said you probably could travel with the refrigerator on during all your travels without anything ever happening, but the possibility still exists something bad could happen in doing so.

If the refrigerator is cooled down prior to leaving on a trip it will stay cold for several hours (depending on how often the door is opened). So if you can get from point A to point B in a few hours you don't need to be concerned with it. If you will be traveling days at a time you will need to decide what you are comfortable with regarding the refrigerator.

First, let me say that if you should decide to travel with the refrigerator on, never go to a fuel station with the refrigerator on. There is an open flame when the refrigerator is in the LP gas mode, and flames and fuel don't mix! Always turn the refrigerator off before entering a gas station.

The reason other people say to turn the gas off at the container, before going into a gas station, is to stop the entire source of LP gas from entering the RV at all. But, in reality this is where you need to be careful. Most newer LP gas appliances, used in RV's, have a feature where if the burner doesn't light the first time it will attempt to re-ignite the burner a couple of more times. This means that it continues to spark to try and light the burner. If you turn the gas off at the container, but the refrigerator itself isn't turned off, it will attempt to re-ignite the burner a couple more times. Sparks and fuel vapor don't mix!

I would say that if you do decide to travel with it on, always make sure it is in the OFF position before entering a gas station. No flames, no sparks, no trouble. The important thing here is too make sure it is turned OFF. If your refrigerator is in the LP gas mode and you put it in the auto mode (rather than in the OFF position) it will attempt to go back to LP gas, because there is no electricity present. This will also cause it to spark in an attempt to re-ignite the burner.

Whenever you put the refrigerator in the auto setting it will first search for 120 volts AC. If 120 volts AC are not present it will automatically go to LP gas. Some RV refrigerators have a 3rd mode, which is 12 volt DC power (battery), but your refrigerator has to have the capability to run on 12 volts DC. If it doesn't have this option it won't work on batteries at all.

The jury is still out on whether traveling with the refrigerator on is okay or not. I can't really offer my personal opinion on the matter due to safety issues. Safety dictates to travel with the propane and ALL appliances being off. All I can say is you should research the subject thoroughly, and if you do decide to travel with the propane on, make sure all pilot lights and gas appliances are turned OFF before refueling.

**************

Reply from a reader regarding last weeks Q&A with Mark:
I found the article on expiration dates for propane tanks interesting.

RV'ers (and campers) who are entering Canada should be advised that propane tanks must be recertified or replaced at 10 years in Canada. This rule has been in effect since the early 1980's. A tank with an expiration date over 10 years will not be filled. The person who fills the tank in Canada will have taken a safety course, written an exam, and certified by the province.
The propane shack (a Canadian propane retailer) is not a good place to find out about this rule when cool weather is moving in and the furnace would be a nice option for comfort during a cold night.
---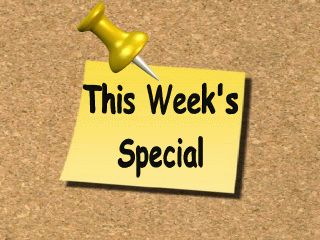 Let RV Education 101 help you save money in 2009
RV Buyers Survival Guide printed bookBefore you take that critical first step in buying any RV, you must read this guide. Written by a "RV Industry Insider", you'll learn the secrets to making the perfect selection while saving more money than you ever dreamed possible! Anyone about to buy an RV armed with the information in this book stands to save thousands of dollars! Bob Randall is the sales manager for a big RV dealer. He's also the former head of sales for one of America's largest RV manufacturers. In this tell-all E-book, he reveals how a dealer makes his money, and how low an offer a buyer can make off list price and still get the rig. And what can you expect from a trade in? Randall offers secret step-by-step instructions that only an RV insider could provide! The #1 rated guide for RV buyers - Over 10,000 copies sold since 2000.
Length: 100 pages
sale price: $17.50
Buy Now
---

16 RV Single DVD Titles in our Library
An Introduction to RV's
Drive Your Motorhome Like a Pro
RV Awning Use, Care and Accessories
RV Safety Features, Tips and Tricks
Pop Up 101
Travel Trailer 101
Class A Motor Home 101
Class C Rental / Owner
Winterizing & Storing your RV
EZ RV Add Ons and Must Have RV Products
Trailer Towing, Weights, Hitch Work & Backing
Motorhome Towing
RV Campground Basics
Marks Recommended 10 minute RV Essential Items
Deep Cycle Battery Care & Maintenance for RV's and Boats
RV Care and Maintenance
Money Saving DVD Sets Available

Travel Trailer / 5th Wheel Training DVD Sets
Class A Training DVD Sets
Class C Training DVD Sets
---
14 RV Instant Download E-Book Titles in our Library
The Original Checklists for RVers
Winterizing and Storing your RV
THE RV BOOK now available as an ebook
The Three Primary Systems of an RV
Insider's Guide to Buying an RV
RV Buyers Survival Guide
Trailer Towing, Weights, Hitch Work & Backing
A Collection of RV Tips
Pop-Up Basics 101
Dinghy Towing
Deep Cycle Battery Care and Maintenance
RV Awning Use and Care
RV Safety Features, Tips and Tricks
RV Care and Maintenance
RV Campground Basics
---
General and Unsubscribe Info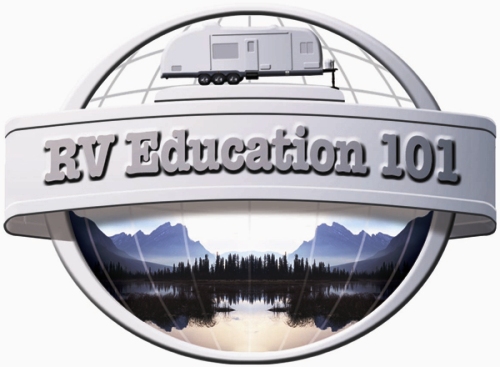 About us:
Our goal with RV University This Week is to provide you with helpful information to make all of your RV experiences more enjoyable. I left my position as an RV Sales and F&I manager in 2000 to start my own company, RV Education 101. We produce educational videos, DVDs and e-books on how to use and maintain your RV. The reason I left my job was due to my concern about the lack of educational and safety awareness material available to the RV consumer, in other words, you. We are a small company. My wife Dawn left her position in RV sales to help start the company and is our Sales and Marketing Director. We currently have a 35-foot Class A motor home. We have two boys, Tyler 12 and Josh 18, both avid RVers and two dogs, Gracie and Buck. Gracie is the good one. If you would like to learn more about us and RV Education 101 feel free to visit http://www.rveducation101.com
RV University This Week © Copyright 2009 Mark J. Polk, except where indicated otherwise. All rights reserved worldwide. Reprint only with permission from copyright holder(s). All trademarks are property of their respective owners. All contents provided as is. Advertisers are solely responsible for ad content.
To contact us with feedback or questions, email to: info@rveducation101.com
To subscribe, please go to: http://rveducation101.com/email/
To unsubscribe, please go to: http://rveducation101.com/email/unsubscribe.asp
RV Education 101 Newsletter is an opt-in ezine available by subscription only. We neither use nor endorse the use of spam. Your email address will ONLY be used to distribute this newsletter and will NEVER be sold or given to any other entity!!
Happy Camping,
Mark & Dawn
RV Education 101
150 Bay Ridge Road
Harrells, NC 28444-8896
910-484-7615
Copyright 2009 by RV Education 101