RV University This Week 9/07/2009
Monday, September 07 2009 @ 12:43 pm UTC
Contributed by: RVED101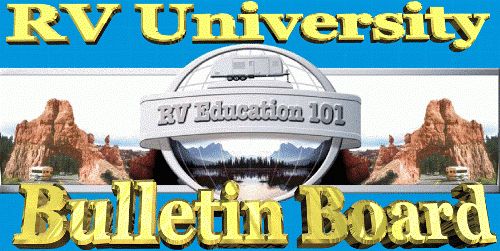 RV University this Week
Your weekly source for interesting
RV articles, tips, tricks, video clips and advice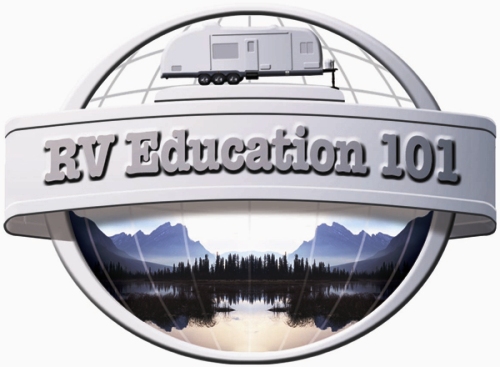 From the Industry Leader in RV Education:
RV Education 101
U of RV Journal #32- September 09, 2009
---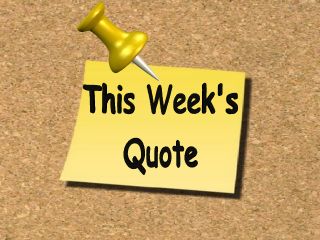 "Live as if you were to die tomorrow. Learn as if you were to live forever."
~ Mahatma Gandhi
---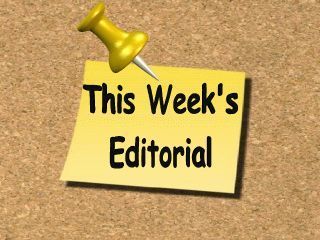 BY MARK

Hi Everybody,
We just got back from our Labor Day camping trip. There were a couple of storms brewing out in the Atlantic so we got rained on, but not rained out. We still had a great time. When we got back we filled the RV with gas and cleaned it up inside and out so it's ready for the next RV adventure.
This week's feature article is part two of last week's trailer sway article. Last week I explained what trailer sway is, and this week I explain what you can do to help prevent and control trailer sway. Anybody that tows a trailer, even the most experienced, can be a victim of trailer sway. Knowing what sway is and what you can do to help prevent or control trailer sway can be extremely important in the event you ever encounter sway.
Until next week happy camping & safe travels
Mark
---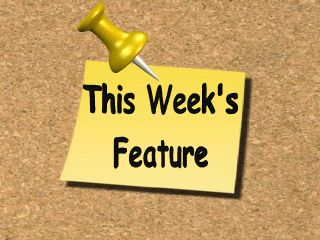 Trailer Sway; Part 2 In last week's article I talked about what trailer sway is, and I ended the article by listing some of the most important items associated with trailer sways. This week we want to discuss some of the ways to help control trailer sway based on these causes for trailer sway....... Read the article
---
Check out this week's poll: "Do you RV in Fall and Winter months?" To participate in the poll, look on the left hand column (here at RV University) towards the top
---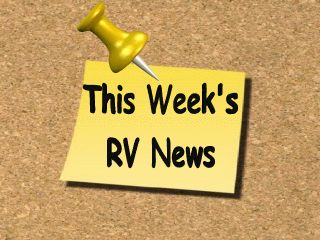 1,600 jobs and a Flash? EMC shows off its hybrid truck
Just because there was a tri-colored parachute covering the electric-hybrid truck in the middle of the room doesn't mean people had forgotten about it......
Winnebago Motorhome Recalls
Potential Number of Units Affected: 469......
---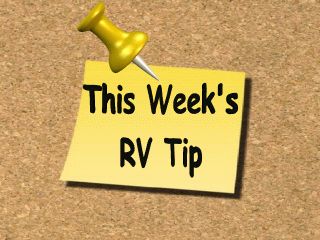 BY Mark Polk
Tip #1 If you have a travel trailer and use a weight distribution hitch, once the dealer makes the proper adjustments, spray paint the chain link that you use for the proper amount of tension. This way you will always keep the spring bar tension adjusted properly.
Tip #2 There are numerous electronic devices and equipment in your RV that can drain the coach battery when you're not using the RV. Some examples are; the TV antenna booster if left on, LP gas leak detectors, clocks in radios, or just leaving a 12-volt light on by accident. If your RV is not equipped with a battery disconnect switch you can purchase a battery disconnect, from an RV dealer, that can be installed directly on the battery post. When you aren't using the RV, nor have no requirement for the coach battery, you simply raise a lever and disconnect the battery. If there is a voltage draw on the chassis battery and you can't locate the problem a battery disconnect can be installed on the chassis battery too.
---
...with Mark
Q. Mark, we have a 2006 travel trailer. Ever since we purchased this RV, we have had trouble emptying the black waste tank. We are usually hooked to a sewer line when we camp so we have everything opened. We check the trailer's monitor panel regularly to see what is happening in the tank. Usually we will find that the black waste tank registers 2/3 full, when we have the valves open and are flushing after each use. When we are packing up to leave we use the flush king to rinse out the tank and we'll see clear water indicating the tank is empty. We check the control panel and it will still read 1/3 full. We pour buckets of water down the toilet to try to get the tank emptied and have even bought a sprayer to hook to the water line to spray through the toilet inside the RV to help empty the tank. We are doing something like this each time we use the RV and hook to the sewer system at an RV park. What are we doing wrong? Or do we take it to the dealer to see if there is a problem with the draining of the tank? Help!
By the way, we have your RV educational DVD's and being a novice RV owner for the first time, these DVD's were extremely helpful in getting us prepared to live in RV. We had a two hour orientation at the dealer's when we picked up our RV, but it was just too overwhelming to remember everything. Your DVD's saved us.
Mark Says:
If I understand correctly you said you leave the black and gray water tank valves open when you are at the campground and hooked up to the campground sewer system. You can leave the gray valve open if you are using lots of water (showers, dishwashing etc.) but you should never leave the black valve open. It can cause major problems down the road with clogging etc.
The black water holding tank and RV toilet don't work like the toilet in your house does. You need to have the holding tank 2/3 full or more before you open the valve to drain the black water tank. The gravity and pressure from the tanks content helps to empty the entire tank.
It is likely that the reason you are getting tank readings of 1/3 or 2/3 at the monitor panel is just because there is some debris caught on the tank probes, inside the tank, causing them to register. This is quite common with RV holding tanks. Sometimes you can take a tank wand and rinse and clean the debris off of the probes. If that doesn't work some people fill the tank about half way with water and put a couple bags of ice in the holding tank through the toilet and then pull the trailer so the ice and water can scrub the sides of the tank and clean any debris from the probes.
There are also some chemical additives that advertise cleaning the tank probes. If all else fails have your dealer check it out.
I am attaching a link to one of my articles that may be helpful....
---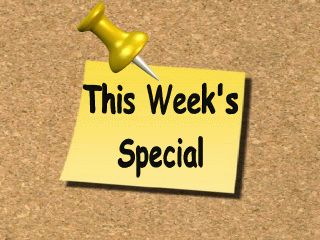 Let RV Education 101 help you save money in 2009
RV Checklists E-book, the Original, is our NUMBER 1 SELLER! By: Mark Polk *NOTE: Checklists for RVers is to be downloaded immediately after purchase and is delivered in Adobe Acrobat PDF format.You can read it on your computer or print it for reading later. You can also save this instant download to a memory stick or disc and take it to a print shop to have it printed and/or spiral bound.
Mark Polk knows first hand that checklists help to simplify our daily lives. Inevitably we forget something if we don't write it down. Especially true with RVs because there are just too many things to remember. You will want to protect you and your investment in a routine and safe manor. In this e-book, Mark, from his extensive RV background, has compiled all the checklists an RVer will ever need, all in one place. Applicable for pop-ups, travel trailers, fifth wheels and motorhomes, to use from the time you purchase your RV until you store it for winter and EVERYTHING IN BETWEEN! It includes checklists for Pre-delivery Inspections, Basic Inventory, Tools & Supplies, Getting There Safely, Campground Set-up, Pre-Trip, Home Security, Dinghy Towing, Essential Items, Nice to Have Items, Traveling with Pets, Awning Operation, Winterizing & De-winterizing your RV, Storing your RV, Battery Testing Chart, Spring Prep, and much more.
Length: 90 pages with 40 checklists
sale price: $12.50
Buy Now

*It is a copyright violation to share these files with anyone other than the purchaser.

---
General and Unsubscribe Info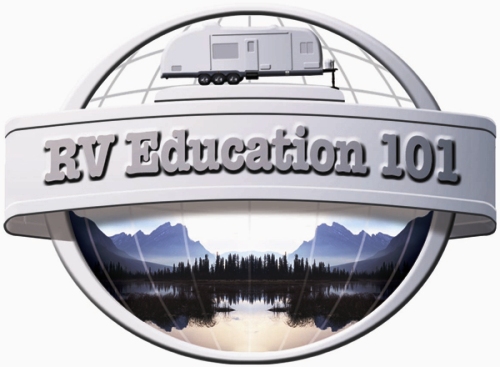 About us:
Our goal with RV University This Week is to provide you with helpful information to make all of your RV experiences more enjoyable. I left my position as an RV Sales and F&I manager in 2000 to start my own company, RV Education 101. We produce educational videos, DVDs and e-books on how to use and maintain your RV. The reason I left my job was due to my concern about the lack of educational and safety awareness material available to the RV consumer, in other words, you. We are a small company. My wife Dawn left her position in RV sales to help start the company and is our Sales and Marketing Director. We currently have a 35-foot Class A motor home. We have two boys, Tyler 12 and Josh 18, both avid RVers and two dogs, Gracie and Buck. Gracie is the good one. If you would like to learn more about us and RV Education 101 feel free to visit http://www.rveducation101.com
RV University This Week © Copyright 2009 Mark J. Polk, except where indicated otherwise. All rights reserved worldwide. Reprint only with permission from copyright holder(s). All trademarks are property of their respective owners. All contents provided as is. Advertisers are solely responsible for ad content.
To contact us with feedback or questions, email to: info@rveducation101.com
To subscribe, please go to: http://rveducation101.com/email/
To unsubscribe, please go to: http://rveducation101.com/email/unsubscribe.asp
RV Education 101 Newsletter is an opt-in ezine available by subscription only. We neither use nor endorse the use of spam. Your email address will ONLY be used to distribute this newsletter and will NEVER be sold or given to any other entity!!
Happy Camping,
Mark & Dawn
RV Education 101
150 Bay Ridge Road
Harrells, NC 28444-8896
910-484-7615
Copyright 2009 by RV Education 101