RV University This Week 8/17/2009
Monday, August 17 2009 @ 11:38 am UTC
Contributed by: RVED101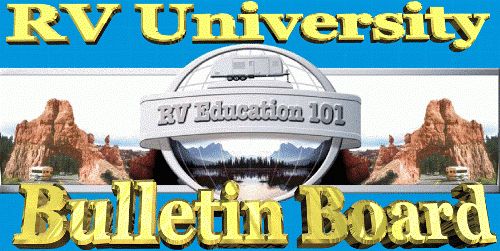 RV University this Week
Your weekly source for interesting
RV articles, tips, tricks, video clips and advice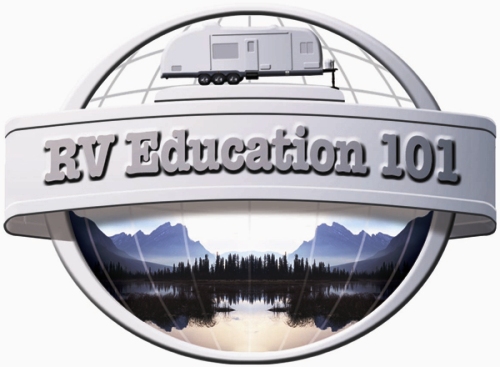 From the Industry Leader in RV Education:
RV Education 101
U of RV Journal #29- August 17, 2009
---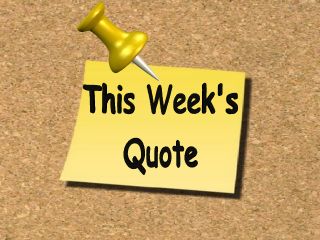 "Learning is a treasure that will follow its owner everywhere." ~Chinese Proverb
---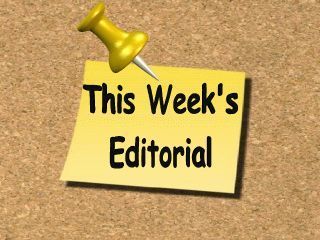 BY MARK

Hi Everybody,
Over the last couple of week's I have mentioned campground etiquette in my editorial. In one of our recent polls we asked if you ever experienced rude behavior from other RVers at a campground. I find it interesting how many people responded about similar problems they have experienced at campgrounds.
People wrote and told me about their bad campground experiences involving pets, children, generators, and loud parties continuing into the middle of the night. It is still my belief that in many situations bad behavior at a campground is related to new and/or inexperienced campers not understanding the unwritten rules for campground etiquette. But, things like loud, obnoxious partying at 2 AM and not picking up behind your pet's is just plain rude behavior.
Based on the response I received I thought a good topic for this week's feature article would be what my thoughts are about campground etiquette. If you have your own thoughts about what campground etiquette means be sure and add your comments to the article.
Until next week happy camping & safe travels
Mark
---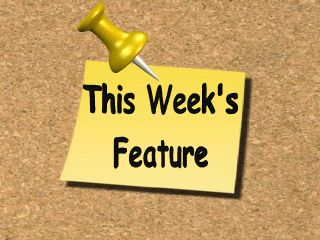 Campground Etiquette Keeps Campers Happy Just about every campground you go to will have a list of rules that they request visitors to follow, just like the rules you probably have for your own household. Another list of rules that isn't necessarily written anywhere is what is referred to as campground etiquette. These are the rules that RVers learn over time and practice out of respect for other campers, the campground owners and the environment. When you arrive at the campground you should always observe campground etiquette....... Read the article
---
Check out this week's poll: "Do you use a pre-departure checklist when you RV?" To participate in the poll, look on the left hand column (here at RV University) towards the top
---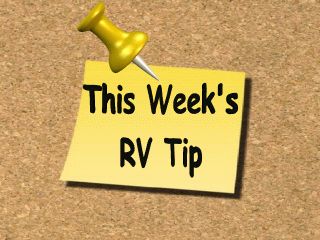 BY Mark Polk
Tip #1 Inverters are nice to have at times when you are dry camping and/or when you don't have access to 120-volts AC. Batteries produce power in Direct Current (DC) that run at low voltages. Power companies and AC generators produce sine wave Alternating Current (AC), which is used to operate 120-volt appliances and electronic equipment. An inverter takes 12-volt DC power from your RV batteries and electronically changes it to 120-volt AC. Some RVers use an inverter just to watch TV or for their personal computer. Other RVers use an inverter to operate microwaves, coffee pots or other larger appliances. When you purchase an inverter the inverter's output capacity must be capable of operating the loads that will be placed on it. Inverters have two different capacity ratings. Continuous output rating and surge capacity rating. Continuous output is the maximum wattage the inverter can output for a long time period. Surge capacity is the maximum wattage the inverter can output during initial start up. All appliances require more power when they start, compared to what they use when they are running. They can use as much as two or three times the amount to start then what they use to run, so the starting power required for any appliance that you plan to use with the inverter must be within the surge capacity rating. There are modified sine wave inverters and true sine wave inverters. A true sine wave inverter is more expensive, but they are capable of producing power as good as the power company and all appliances and electronic equipment will run as they are intended to. Keep in mind you are drawing the power from your RV batteries and any power used has to be put back in through some type of effective charging system.
Tip #2 A handy addition to your emergency roadside kit is a waterproof disposable camera. In the unfortunate event that you are involved in an accident you may want to get some pictures for accurate documentation to provide to your insurance company.
---
...with Mark
Q. 1. I've just recently started reading your RV education Newsletter and am enjoying it thoroughly. We own a 2006 Southwind 32vs and are experiencing intermittent alarms from the Propane Gas Leak Detector. We can go weeks without any problem and suddenly in the middle of the night...off she goes. I have found that when running the Fantastic ceiling fan, we never experience this problem. Have you heard of similar problems from other RVers and what should I do about it?.
Mark Says:
This happens to other RVers too. There can be several different reasons for problem. If the detector is battery operated the alarm will go off when the battery is getting low. Many other chemicals found in different products like hairspray, cleaning solvents, perfume and more will make the alarm go off unexpectedly. I have heard that pets with gas problems will set the alarm off too.
Some LP detectors have a reset button (not the mute button) on them. I have been told by others that after resetting it the alarm stopped going off intermittently.
Hopefully with some of these scenarios you will be able to determine the cause. If not it's possible the detector itself is bad, or going bad, and needs to be replaced.
---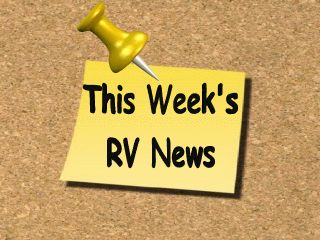 RV salesmen sound trailer-safety alarm
Recent accidents involving vehicles towing trailers should be a wake-up call.....
States weigh benefits,
risks of drilling in parks......
---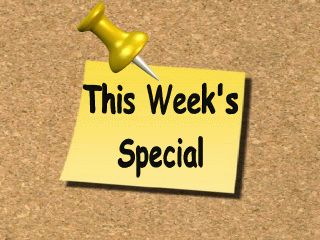 Let RV Education 101 help you save money in 2009
RV Living in the 21st CenturyBook This book by Peggi McDonald is for the new or experienced RVer. There are so many tips from "how to" subjects as well as practical advice on "what to do" when you have medical problems on the road, and how to choose an emergency roadside service. The security tips for your house while you are away and health & safety tips are just a couple of subjects out of many, that are invaluable and give you peace of mind! There is so much information we couldn't possibly list it all. RV Education 101 highly recommends this book. ..
sale price: $16.00

---
Camping/RV Battery Chargers BatteryMINDers® are the new generation of SMART, pulse type "computer-on-a-chip" chargers, that safely charge and maintain all size / type / brands of batteries including starter, deep cycle and sealed types including AGM "dry" made by OPTIMA, ODYSSEY, EXIDE, INTERSTATE, et al. They do all of this without ever overcharging, no matter how long they are left on charge – days-weeks-or even months. Dubbed the chargers with "brains," they are the first to fully-automatically reverse the primary cause of early battery failure known as "sulfation". Sulfated batteries once considered beyond recovery can now be brought back to long-term useful condition. Certain models of BatteryMINDers® can more than double the useful life of new batteries.
---
General and Unsubscribe Info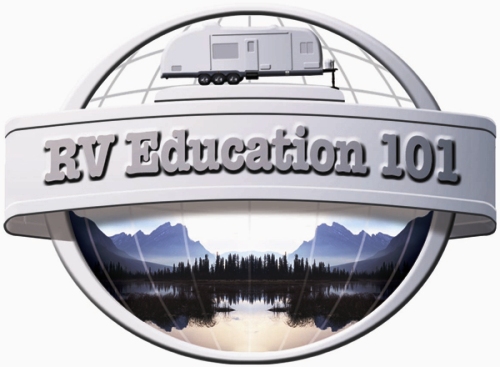 About us:
Our goal with RV University This Week is to provide you with helpful information to make all of your RV experiences more enjoyable. I left my position as an RV Sales and F&I manager in 2000 to start my own company, RV Education 101. We produce educational videos, DVDs and e-books on how to use and maintain your RV. The reason I left my job was due to my concern about the lack of educational and safety awareness material available to the RV consumer, in other words, you. We are a small company. My wife Dawn left her position in RV sales to help start the company and is our Sales and Marketing Director. We currently have a 35-foot Class A motor home. We have two boys, Tyler 12 and Josh 18, both avid RVers and two dogs, Gracie and Buck. Gracie is the good one. If you would like to learn more about us and RV Education 101 feel free to visit http://www.rveducation101.com
RV University This Week © Copyright 2009 Mark J. Polk, except where indicated otherwise. All rights reserved worldwide. Reprint only with permission from copyright holder(s). All trademarks are property of their respective owners. All contents provided as is. Advertisers are solely responsible for ad content.
To contact us with feedback or questions, email to: info@rveducation101.com
To subscribe, please go to: http://rveducation101.com/email/
To unsubscribe, please go to: http://rveducation101.com/email/unsubscribe.asp
RV Education 101 Newsletter is an opt-in ezine available by subscription only. We neither use nor endorse the use of spam. Your email address will ONLY be used to distribute this newsletter and will NEVER be sold or given to any other entity!!
Happy Camping,
Mark & Dawn
RV Education 101
3969 Stedman Cedar Creek Road
Fayetteville, NC 28312
910-484-7615
Copyright 2009 by RV Education 101