RV University This Week 8/03/2009
Monday, August 03 2009 @ 02:56 pm UTC
Contributed by: RVED101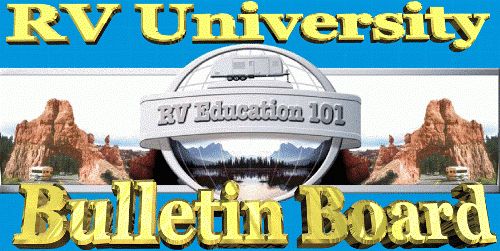 RV University this Week
Your weekly source for interesting
RV articles, tips, tricks, video clips and advice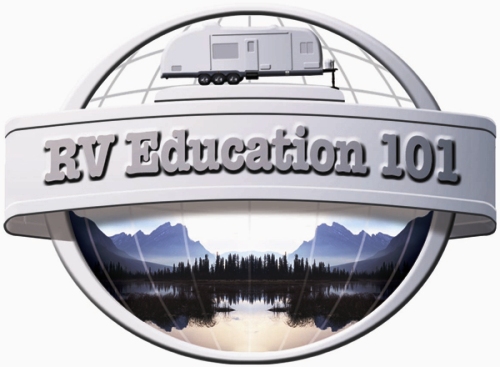 From the Industry Leader in RV Education:
RV Education 101
U of RV Journal #27- August 3, 2009
---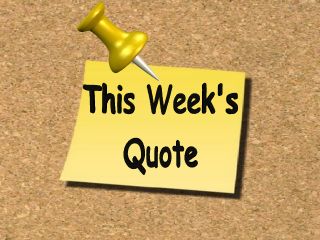 "Being ignorant is not so much a shame, as being unwilling to learn." ~ Benjamin Franklin
---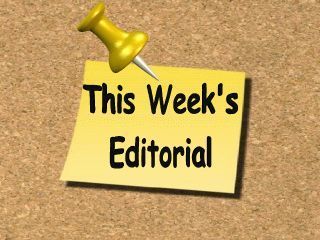 BY MARK

Hi Everybody,
I'm glad I developed a good work ethic at an early age, because I could have easily been a beach bum. We have been at the beach in the RV for the last five days and are having a great time. I went boogie boarding with my son, cast netting for shrimp, fishing from the pier, walking on the beach, eating some great seafood and we visited the NC Aquarium at Fort Fisher, which is a real treat if you ever get the chance to go. It's located on US 421 approximately 15 miles south of Wilmington, NC, just past Kure Beach. GPS: 33°57′46"N, 77°55′32"W
About twenty feet away from us, at the campground, a caravan of pop ups set up in a wagon style fashion. It was easy to see they were having a great time camping and visiting with each other, but I was a bit disappointed when they turned the music up so loud that it was uncomfortable for other campers in close vicinity. I contemplated going over and asking them to please turn it down, when someone in their party must have realized it was too loud and turned it down to a reasonable level.
In this week's feature I want to talk about a very important topic that often times goes unnoticed. That topic is the age of your tires. Tire age is extremely important when it comes to tire life expectancy. The interesting thing is when you purchase tires they might already be 2, 4, or 6 years old, or older. Many tire manufacturers recommend replacing tires when they reach 6 years of age, and there is good reason for it. Find out why by reading my feature article and watching the 20/20 news report on old tires.
Until next week happy camping & safe travels
Mark
---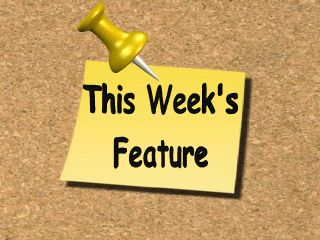 Tire Age Can Result in Tire Failure Tire failure on RV's can be extremely dangerous and can cause extensive damage to your RV. There are lots of reasons for tire failure on RV's, like under inflation, over inflation, overloading and the age of the tires. Today I want to discuss how the age of your RV tires, and exposure to the elements, can lead to tire failure ..... Read the article
---
Check out this week's poll: "Have you ever experienced rude behavior from other RVers at a campground?" To participate in the poll, look on the left hand column (here at RV University) towards the top
---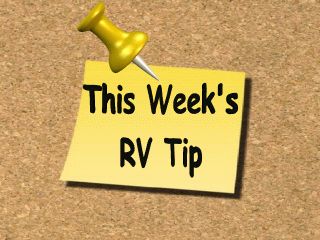 BY Mark Polk
Tip #1 Before you leave on a trip or leave the campground walk around the entire unit not once but twice and check everything out. You will be amazed how many times you notice something wrong the second time around.
Tip #2 Every time you dump the black tank you need to treat it with holding tank chemicals to assist in controlling odors and to break down solids. You should always use environmentally safe chemicals. Enzyme based chemicals use the good bacteria to digest waste and control odors.
---
...with Mark

A concerned RVer wrote
I got a letter from Keystone notifying me about the recall of the Milestar tires. I know that Cougar and Outback had very extensive tire recalls and I suspect the same is true of other brands. Some people move so often that the recall notices don't reach them and there is probably a government website somewhere that they can check but I don't know where it is located. I fear that many of our travel trailer campers may be driving on recalled tires and not even know it!
When I had the Keystone tires replaced with the Goodyear tires, one of the tire technicians told me that one of the Milestar tires was already starting to come apart and it had been driven about 2,000 miles! I hope the Goodyear Marathon tires are better but reading "made in China" on the sidewall doesn't inspire me with confidence!
The RV industry is in a desperate struggle for survival these days and buying cheap, defective tires is a short term solution for reducing a few dollars of cost but it may be more expensive in the long run after tire recalls or lawsuits by people who were injured by the tires. Putting a set of Milestar tires on my travel trailer and then having to pay to replace them with a set of Goodyear Marathons can't have been a good business decision for Cougar and it leaves the buyer wondering what other cheap defective equipment was installed on his travel trailer.
Mark's reply
You're absolutely right, trying to save a few dollars (especially on something as important as RV tires) will result in costing RV manufactures way more money. Over the last few years there have been numerous problems with Chinese made tires. Some tires had problems with the sidewalls and others were losing the entire tread.
Almost a half million tires manufactured by a Chinese company called Hanghou Zhongce Rubber were recalled. From 2005 to 2007 the tires were defective because a safety feature (a gum strip) that prevented the tires from separating was left out of the manufacturing process.
The National Highway Traffic Safety Administration, NHTSA, maintains a comprehensive database of recalls. If you want to check for a recall go to this link and search for the recall...
---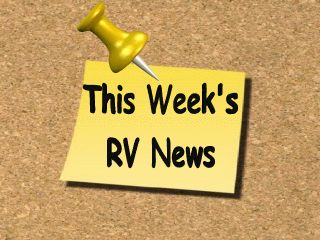 Plunge in RV sales fails to dampen enthusiasm
Industry suffers severe sales downturn; analysts optimistic on outlook..
WIT buoys Winnebago CEO
When Winnebago Industries' top executive is on the WIT Grand National Rally grounds this week, the smile never leaves Bob Olson's face.....
---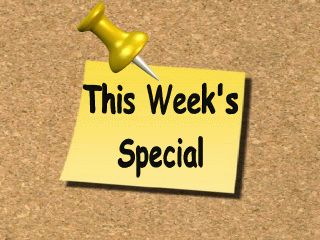 Let RV Education 101 help you save money in 2009
Drive Your Motorhome Like a Pro Book AND DVD Set BOOK- Drive Your Motorhome Like a Pro is a complete guide to professional driving techniques for beginners to experienced drivers. It takes commercial driving training techniques and converts them to layman's terms. It explains basic rules so you can apply them to anything that you might drive. The author Lorrin Walsh has had motorhomes for over 30 years. When he came close to retirement he went to work for GrayLine of Seattle. As he went through training he realized how much he knew, how much he thought he knew, and how much he didn't know about driving a large vehicle. After 2 years he was asked to become a driving instructor for the company. Realizing that he was one of millions of baby boomer who are in the same place, he decided to take the knowledge he had gained and write a book that could help people become safer, more confident drivers.
DVD- Video hosts Mark Polk (RV Education 101) and Lorrin Walsh (Professional driver & author of Drive Your Motorhome Like a Pro) provide you with the tools you can apply to help you become a professional driver. That means professionalism developed by the ongoing awareness of driving motor coaches, and the execution of unique driving techniques needed to become a safer and a more confident driver....
sale price: $35.90

---
Camping/RV Battery Chargers BatteryMINDers® are the new generation of SMART, pulse type "computer-on-a-chip" chargers, that safely charge and maintain all size / type / brands of batteries including starter, deep cycle and sealed types including AGM "dry" made by OPTIMA, ODYSSEY, EXIDE, INTERSTATE, et al. They do all of this without ever overcharging, no matter how long they are left on charge – days-weeks-or even months. Dubbed the chargers with "brains," they are the first to fully-automatically reverse the primary cause of early battery failure known as "sulfation". Sulfated batteries once considered beyond recovery can now be brought back to long-term useful condition. Certain models of BatteryMINDers® can more than double the useful life of new batteries.
---
General and Unsubscribe Info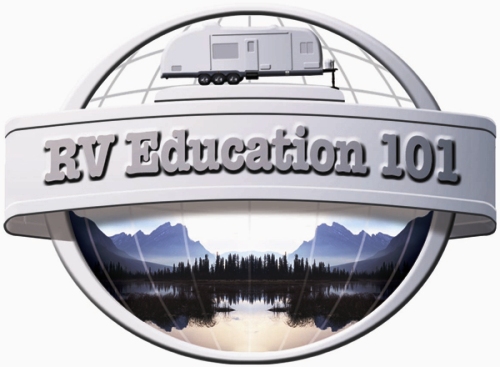 About us:
Our goal with RV University This Week is to provide you with helpful information to make all of your RV experiences more enjoyable. I left my position as an RV Sales and F&I manager in 2000 to start my own company, RV Education 101. We produce educational videos, DVDs and e-books on how to use and maintain your RV. The reason I left my job was due to my concern about the lack of educational and safety awareness material available to the RV consumer, in other words, you. We are a small company. My wife Dawn left her position in RV sales to help start the company and is our Sales and Marketing Director. We currently have a 35-foot Class A motor home. We have two boys, Tyler 12 and Josh 18, both avid RVers and two dogs, Gracie and Buck. Gracie is the good one. If you would like to learn more about us and RV Education 101 feel free to visit http://www.rveducation101.com
RV University This Week © Copyright 2009 Mark J. Polk, except where indicated otherwise. All rights reserved worldwide. Reprint only with permission from copyright holder(s). All trademarks are property of their respective owners. All contents provided as is. Advertisers are solely responsible for ad content.
To contact us with feedback or questions, email to: info@rveducation101.com
To subscribe, please go to: http://rveducation101.com/email/
To unsubscribe, please go to: http://rveducation101.com/email/unsubscribe.asp
RV Education 101 Newsletter is an opt-in ezine available by subscription only. We neither use nor endorse the use of spam. Your email address will ONLY be used to distribute this newsletter and will NEVER be sold or given to any other entity!!
Happy Camping,
Mark & Dawn
RV Education 101
3969 Stedman Cedar Creek Road
Fayetteville, NC 28312
910-484-7615
Copyright 2009 by RV Education 101