RV University This Week 7/27/2009
Sunday, July 26 2009 @ 12:01 pm UTC
Contributed by: RVED101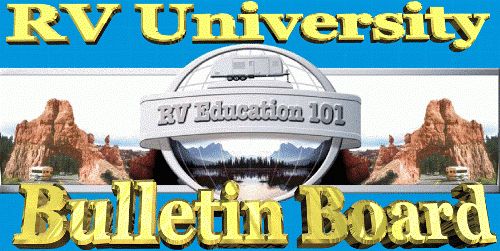 RV University this Week
Your weekly source for interesting
RV articles, tips, tricks, video clips and advice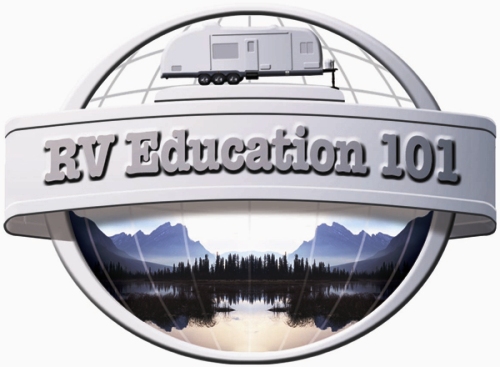 From the Industry Leader in RV Education:
RV Education 101
U of RV Journal #26- July, 27 2009
---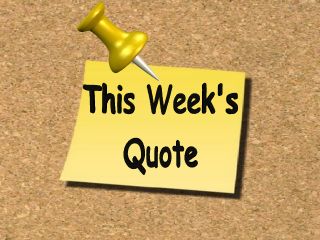 "The wisest mind has something yet to learn." ~ George Santayana (1863 - 1952)
---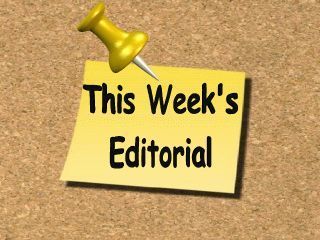 BY MARK

Hi Everybody,
The other day I received an e-mail from a new RVer who had questions about using an RV in bad weather conditions. I explained that RV's are not safe in severe weather conditions like lightning and thunderstorms with high winds, tornadoes and hurricanes. The type of weather conditions you might encounter during summer vacation travel in your RV.
I directed the new RVer to one of my articles about RV Emergency Weather Planning. Afterwards it occurred to me that even though the article was written awhile back, there are lots of new RVers who are not aware of what to do in the event of severe weather while camping. I decided this would be a good time to include the article as this week's feature article for all the new RVers, and as a refresher course for us old-timers. So, if you're not quite sure what to do in the event of severe weather while RVing check out "What's your RV Emergency Weather Plan?" below in my feature article.
Until next week happy camping & safe travels
Mark
---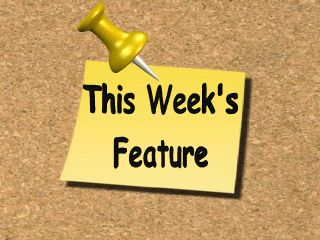 What's your RV Emergency Weather Plan?
RV's are great, but they are not safe in severe weather, like lightning and thunderstorms with high winds, tornadoes and hurricanes........ Read the article
---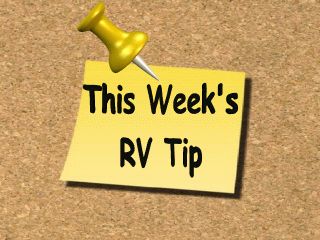 BY Mark Polk
Tip #1 Always inspect the exhaust system on a generator before using it. Never run your generator when you are sleeping! Even with a carbon monoxide detector. You cannot see, taste or smell carbon monoxide. Carbon monoxide is deadly!!
Tip #2 Water pressure at campgrounds can be extremely high and cause damage your RV plumbing system. Always use a water pressure regulator when you hook-up to the campground water supply. Always connect the water pressure regulator directly to the campground water source. This way you regulate the water pressure where it originates. I have seen instances where people hook the regulator to the city water inlet on the RV and the pressure causes the hose to swell up and rupture. It's also a good idea to turn the water supply off if you're going to be away from the campground for extended periods of time.
---
Check out this week's poll: "Have you ever camped in your RV during severe weather?" To participate in the poll, look on the left hand column (here at RV University) towards the top
---
...with Mark
Q. 1 Hey, Mark, We just got back from a few days of camping in our Starcraft pop up. Everything was working fine as far as the electric system, until we woke up first morning and the three 110 outlets in the pop up were dead. I checked the circuit breaker and fuses and all were fine. The A/C, all 12 volt stuff was still working. Wondering if this might mean a line disconnected or if it might be in the power converter. Wondering if you have a place at your site that might deal with this? Thanks.
Mark Says:
It's possible that all three 120 volt outlets are on a GFCI protected circuit. If the GFCI tripped none of them would work until it is reset. Let me know what you find out.
Follow up: That is exactly what it was and I bet it was because we were set up during a number of thunder/lightning storms the first day, so lots of water around the camper. Thanks for the help. I actually didn't know that GFCI outlet was in there. Thanks again
*******************
Q. 2 Hello Mark, I have a question about a odors in the water system. I have a 2008 Salem Travel trailer. When we do not use it for a while there is a smell when I turn on the water. I do drain the water from the system and lines when not in use. Is there something I can do about this? If you know of anything, I would appreciate some knowledge. Thanks
Mark Says:
The water system will need to be sanitized. Here is a link to a video clip I made on sanitizing the water system
Here is a link to an article on the
same subject
Hope this helps.
---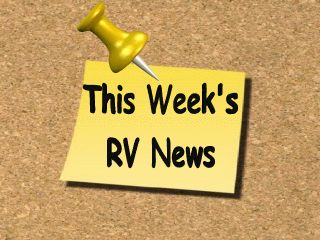 Elkhart may get hundreds of jobs
Dometic expansion hinges on property tax phase-in. The proximity to customers in the RV industry was another big reason to move to Elkhart....
New CEO praises Fleetwood workers
By BOB SHRALUKA
It wasn't as though members of Decatur City Council and Mayor John Schultz needed to be sold on granting a tax abatement for Fleetwood RV, the company that has replaced Fleetwood Enterprises via a purchase by American Industrial Partners (AIP). ..
RV's getting lighter, more fuel effecient
It isn't often that an RV industry development can be called "revolutionary" without bringing to mind "As Seen on TV" hyperbole. In the case of the new SatelLite trailer from Komfort RV, that description could be right on the money...
A newsletter reader's Fifth Wheel Hitch caution:
Without realizing it, we were in a very dangerous situation, which I want to share with you Dawn and Mark, because I know you have the means to warn others.
Before leaving on this year's trip, we replaced our old kingpin lube plate. The new ring appears to have been thicker than the old one (the dealer may have sold us the wrong model), and it made it very difficult to hitch the fifth wheel. Also, as I told you in an earlier e-mail, the kingpin could not come down properly and the plate would not lie flat, even if the control arm would click into place -- as if we had hitched properly.
We could not reach Reese Hitches for advice because their toll-free number did not work where we were, in Canada. We tried various ways of getting their regular phone number, but were unsuccessful. You have to book reservations well in advance to take the ferry from the Magdalen Islands to PEI, and ours was for the 23rd . We therefore went ahead and pulled our trailer to and from the ferry, thinking that we had a minor problem requiring only an adjustment. After all, the control arm had clicked into place and the hookup had passed the pull test.
I think that hitch manufacturers and manufacturers of those lube plates should warn dealers and customers about the possibility of the control arm clicking into place, even though the kingpin is not actually properly held by the heavy metal bar under it and welded to it - thus giving you a false sense of security. Better still, it should not be possible for the control arm to click into place if the kingpin lip is not being held under the heavy metal bar.
Little did we know that it was not that heavy bar that was pulling the trailer forward. Because the thickness of the plastic ring prevented the kingpin from coming down properly, it was only the hollow control arm, welded to the top of that heavy metal bar that was "holding" the kingpin and pulling the whole weight of our 34.5 foot fifth wheel! Because the lower lip of the kingpin was not caught under the bar, but resting on top of it, and was simply "stopped" by the hollow arm, and the kingpin was sliding around and eating away at various parts of the plate as we pulled the trailer, turned and braked. We kept hearing bangs and feeling jerks, but, because the bar had clicked into place and the trailer had passed the "pull test", we did not realize the severity of the problem.
Can you imagine what could have happened if that hollow piece of metal and its weld had not held on? Fortunately, we made it to the dealership in PEI. The people there we very good and they diagnosed the problem in minutes. They removed the overly-thick lube ring and replaced our eaten-up hitch plate with a brand new one, which they were kind enough to break a set up to sell us. Now it is a breeze to hook up and pull the fifth wheel!
At any rate, I wanted to tell you and Mark about our experience because I know you have means to warn others and perhaps get hitch and lube ring manufacturers to do what needs to be done to prevent this perilous situation from happening again.
Thank you again for your help. It is always a pleasure to exchange e-mails with you, because you really take care of your clients as if they were your friends.
---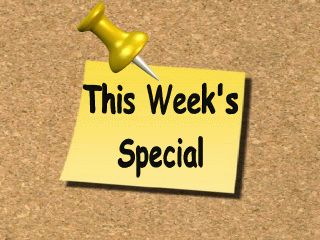 Let RV Education 101 help you save money in 2009
Slightly Damaged The RV Book Your personal guide to understanding and enjoying your RV. "RV Expert" Mark Polk turns complex into easy, making all of your experiences safe, fun & stress free. ...
sale price: $9.95

---
Camping/RV Battery Chargers BatteryMINDers® are the new generation of SMART, pulse type "computer-on-a-chip" chargers, that safely charge and maintain all size / type / brands of batteries including starter, deep cycle and sealed types including AGM "dry" made by OPTIMA, ODYSSEY, EXIDE, INTERSTATE, et al. They do all of this without ever overcharging, no matter how long they are left on charge – days-weeks-or even months. Dubbed the chargers with "brains," they are the first to fully-automatically reverse the primary cause of early battery failure known as "sulfation". Sulfated batteries once considered beyond recovery can now be brought back to long-term useful condition. Certain models of BatteryMINDers® can more than double the useful life of new batteries.
---
General and Unsubscribe Info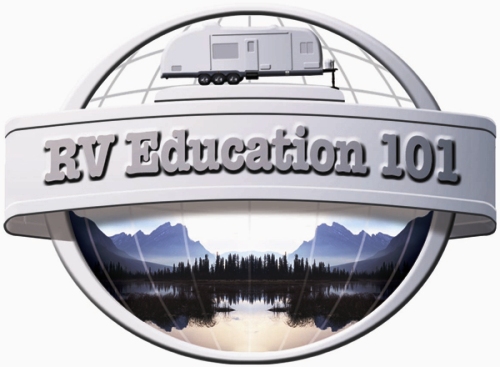 About us:
Our goal with RV University This Week is to provide you with helpful information to make all of your RV experiences more enjoyable. I left my position as an RV Sales and F&I manager in 2000 to start my own company, RV Education 101. We produce educational videos, DVDs and e-books on how to use and maintain your RV. The reason I left my job was due to my concern about the lack of educational and safety awareness material available to the RV consumer, in other words, you. We are a small company. My wife Dawn left her position in RV sales to help start the company and is our Sales and Marketing Director. We currently have a 35-foot Class A motor home. We have two boys, Tyler 12 and Josh 18, both avid RVers and two dogs, Gracie and Buck. Gracie is the good one. If you would like to learn more about us and RV Education 101 feel free to visit http://www.rveducation101.com
RV University This Week © Copyright 2009 Mark J. Polk, except where indicated otherwise. All rights reserved worldwide. Reprint only with permission from copyright holder(s). All trademarks are property of their respective owners. All contents provided as is. Advertisers are solely responsible for ad content.
To contact us with feedback or questions, email to: info@rveducation101.com
To subscribe, please go to: http://rveducation101.com/email/
To unsubscribe, please go to: http://rveducation101.com/email/unsubscribe.asp
RV Education 101 Newsletter is an opt-in ezine available by subscription only. We neither use nor endorse the use of spam. Your email address will ONLY be used to distribute this newsletter and will NEVER be sold or given to any other entity!!
Happy Camping,
Mark & Dawn
RV Education 101
3969 Stedman Cedar Creek Road
Fayetteville, NC 28312
910-484-7615
Copyright 2009 by RV Education 101