RV University This Week 7/20/2009
Monday, July 20 2009 @ 01:39 pm UTC
Contributed by: RVED101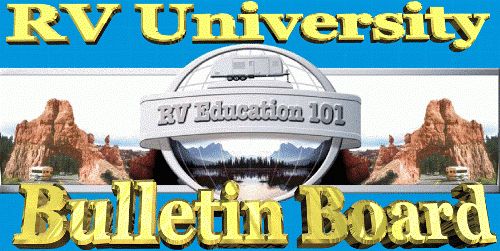 RV University this Week
Your weekly source for interesting
RV articles, tips, tricks, video clips and advice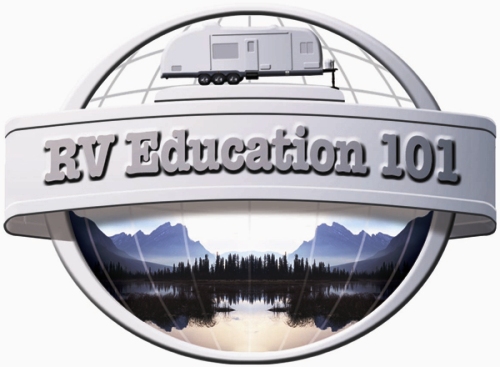 From the Industry Leader in RV Education:
RV Education 101
U of RV Journal #25- July, 20 2009
---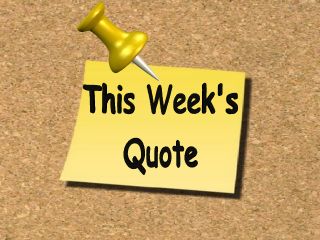 "What does learning mean: accumulating knowledge or transforming your life? " ~ Paulo Coelho
---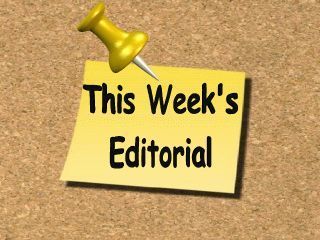 BY MARK

Hi Everybody,
Well I'm somewhat settled back into my work routine after taking a short vacation. I have lots of projects that need to be completed by summer's end. We are filming some product videos for Valterra Products and we will be filming lots of new RV Savvy segments with the RVTV production crew. You can't keep a good RV show down for long! RVTV just signed a multi-year agreement to broadcast on the VERSUS network, after five seasons on The Outdoor channel. So, RVers will have plenty of great RV programming to look forward to, and possibly get a break from all of the reality TV. Tune in Thursday July 30th at 8:30am EST. See below in this week's news for channels.
If you ever heard the term "11 inches of water column" and wasn't quite sure what it meant, or if you're curious how a U tube manometer works to measure LP gas operating pressure be sure and check out this week's feature article.
Happy Camping and enjoy the newsletter!
Mark
---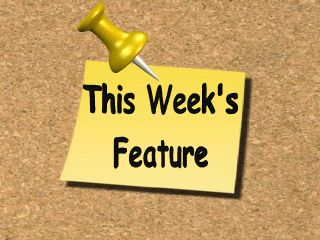 What Do You Mean 11 inches of Water Column?
Every once in awhile I'll get asked a question about the LP gas operating pressure for RV gas appliances, or about checking the LP gas system for leaks. I usually explain that you should have a LP gas operating pressure test and a leak test performed by an authorized RV service center at least annually, and anytime the LP gas system is worked on........ Read the article
---
...with Mark
Q. 1 We just returned from a trip and experienced two blowouts within three days of each other. Weights are well within limits and tire pressure is on the money. Tire covers have been used during idle times. Last year I experienced one blowout. All three were in different locations (dual axles). The common denominator seems to be original factory tires all with a date stamp of mid 2004. The trailer is a 2005. Last year I did 5,000 miles out west with the heat and harsh conditions to go along with it. This year I went to Maine/New Hampshire and experienced just awful road conditions up there. (4,000 mi) I am being told from several different sources that regardless of tread depth and a tires' appearance, that trailer tires begin to deteriorate from the inside and it becomes unsafe around the 4 to 5 year mark. All the tires seem to be made in China and a C rating is the best I can find for 14" tires. Here are my questions.
1) Is the deterioration thing accurate?
2)Under the conditions stated should I consider myself lucky?,
Darn, by the time you find out you have a flat, a lot of damage can be done to the wheel well area.
Mark Says:
Unfortunately when you combine really bad road conditions with older tires you have a recipe for tire blowouts. Hard impacts (like potholes) can even cause blowouts on newer tires.
5 to 6 years is the time to start thinking about replacing tires on RV's, and yes they can do a great deal of damage that can be costly to repair. I've seen it many times. I wasn't able to open the picture for some reason, but I can only imagine what the damage looks like.
It is true that tire damage often begins from the inside of the tire and you won't always be aware of it until it fails. You didn't mention the brand of tires on the trailer from the time it was new. It might be possible the manufacturer didn't use the best tires available for the application.
When you replace the tires make sure you get trailer tires rated for the loaded weight that will be placed on the axles. Carlisle tires are a common brand used on trailers.
*******************
Q. Hi mark, I have a pull behind travel trailer. My questions are do I need to have the battery connected if I am pulling the camper and running the fridge on gas. Once I get to the campground it will be plugged in. I just need to know if I should go ahead and get a replacement battery for this trip or not?
Mark Says:
Yes the refrigerator circuit board needs voltage to tell the refrigerator what to do, and the break-away switch for the trailer brakes won't work without a battery.
---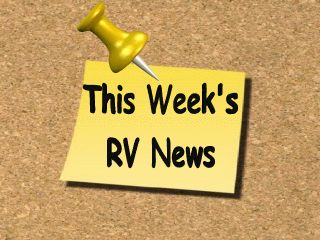 RVTV to re-launch on the Versus Network
Great news for all the RVTV loyal viewers! RVTV has signed a multi-year agreement to broadcast on the VERSUS Network. This will more than triple the number of households they were able to reach on the Outdoor Channel. Over 75 million households will now have access to RVTV via most cable providers as well as Dish Network (Channel 151) and DirecTV (Channel 603). This will make RVTV available to 83% of all households in the United States that have either cable or satellite service. RVTV will be bringing you lots of great RVing information and stories from across the Country and it all starts on Thursday July 30th at 8:30am EST.
Mark (Polk) will again be working with the RVTV crew to provide Mark's "RV Savvy" segments for these new episodes. Join us then or set your recorder and get ready for many more episodes of the ONLY television program made "By RVers For RVers
Camp commute allows workers to mix business with pleasure
With his feet up and a smile on his face, John Podina takes in the lake, the birds and the smell of someone else's dinner. Home away from home....
The 2010 Winnebago Industries Product Lineup
More than ever, the 2010 Winnebago Industries product lineup sets the bar for both value and features. Leading the way is the introduction of the all-new Winnebago Via and Itasca Reyo, the first Class A motor homes built on the Dodge Sprinter Chassis. See these coaches and more new models ...
More merger details of Pilot, Flying J deal
Court filings continue to reveal details of the announced merger of Knoxville-based Pilot Travel Centers with Flying J Inc ...
Check out this week's poll: "Have you ever experienced a tire blowout while towing or driving your RV?" To participate in the poll look on the left hand column of RV University towards the top
---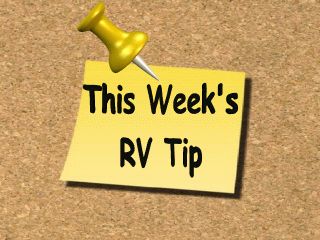 BY Mark Polk
Tip #1 If your RV is equipped with a generator, at a minimum, it should be exercised for 1 to 2 hours on a monthly basis with at least a half rated load. Consult your generator owner's manual for load ratings. If your generator has a carburetor and it is not exercised on a regular basis the fuel will begin to gel around the jets. If this happens and you manage to get it started it will have that all too familiar surging sound. It can damage electrical appliances and equipment not to mention the cost of having the carburetor removed and cleaned. If the generator will be in long term storage you can add a fuel preservative to the fuel tank and run the generator long enough for the preserver to get through the fuel system. This will protect it until you are ready to use it again. Read "Polk's Top 7 Preventive Maintenance Checks for Generators" column at FMCA on-line
Tip #2 After you unhitch your trailer at the campground, remove the hitch head or trailer ball mount from the receiver and secure it if it doesn't have a locking mechanism. Not everyone at the campground is honest. It will also protect your shins and children from getting hurt when playing around it.
---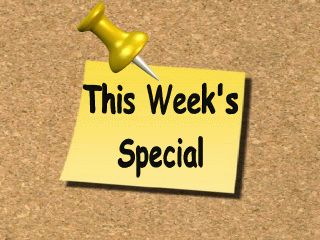 Let RV Education 101 help you save money in 2009
RV 6Pack DVD plus 1 In a year where our economy is facing a deep recession consumers need to discover ways to save money rather than spend money. RV Education 101wants to do our part to help you potentially save up to $1,800.00 or more, where your RV is concerned. Our Seminar Series RV 6 Pack DVD set contains 6 valuable RV training DVD's that can save you lots of money. Each DVD in this information packed set can save you money on labor, installation and routine maintenance fees. How much you save is up to you.....
sale price: $94.95

---
Camping/RV Battery Chargers BatteryMINDers® are the new generation of SMART, pulse type "computer-on-a-chip" chargers, that safely charge and maintain all size / type / brands of batteries including starter, deep cycle and sealed types including AGM "dry" made by OPTIMA, ODYSSEY, EXIDE, INTERSTATE, et al. They do all of this without ever overcharging, no matter how long they are left on charge – days-weeks-or even months. Dubbed the chargers with "brains," they are the first to fully-automatically reverse the primary cause of early battery failure known as "sulfation". Sulfated batteries once considered beyond recovery can now be brought back to long-term useful condition. Certain models of BatteryMINDers® can more than double the useful life of new batteries.
---
General and Unsubscribe Info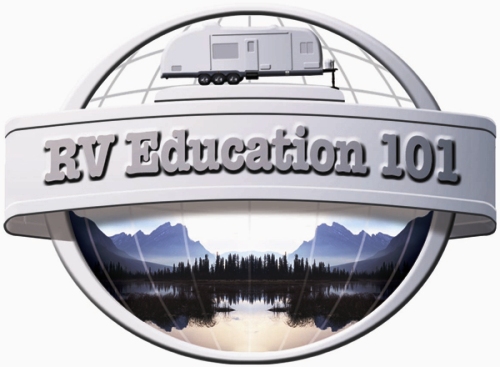 About us:
Our goal with RV University This Week is to provide you with helpful information to make all of your RV experiences more enjoyable. I left my position as an RV Sales and F&I manager in 2000 to start my own company, RV Education 101. We produce educational videos, DVDs and e-books on how to use and maintain your RV. The reason I left my job was due to my concern about the lack of educational and safety awareness material available to the RV consumer, in other words, you. We are a small company. My wife Dawn left her position in RV sales to help start the company and is our Sales and Marketing Director. We currently have a 35-foot Class A motor home. We have two boys, Tyler 12 and Josh 18, both avid RVers and two dogs, Gracie and Buck. Gracie is the good one. If you would like to learn more about us and RV Education 101 feel free to visit http://www.rveducation101.com
RV University This Week © Copyright 2009 Mark J. Polk, except where indicated otherwise. All rights reserved worldwide. Reprint only with permission from copyright holder(s). All trademarks are property of their respective owners. All contents provided as is. Advertisers are solely responsible for ad content.
To contact us with feedback or questions, email to: info@rveducation101.com
To subscribe, please go to: http://rveducation101.com/email/
To unsubscribe, please go to: http://rveducation101.com/email/unsubscribe.asp
RV Education 101 Newsletter is an opt-in ezine available by subscription only. We neither use nor endorse the use of spam. Your email address will ONLY be used to distribute this newsletter and will NEVER be sold or given to any other entity!!
Happy Camping,
Mark & Dawn
RV Education 101
3969 Stedman Cedar Creek Road
Fayetteville, NC 28312
910-484-7615
Copyright 2009 by RV Education 101