RV University This Week 6/15/2009
Monday, June 15 2009 @ 11:35 am UTC
Contributed by: RVED101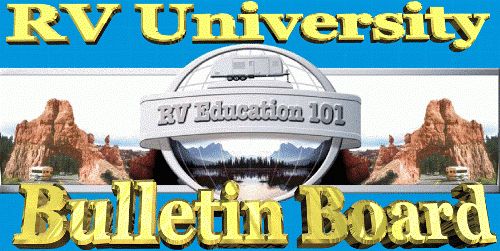 RV University this Week
Your weekly source for interesting
RV articles, tips, tricks, video clips and advice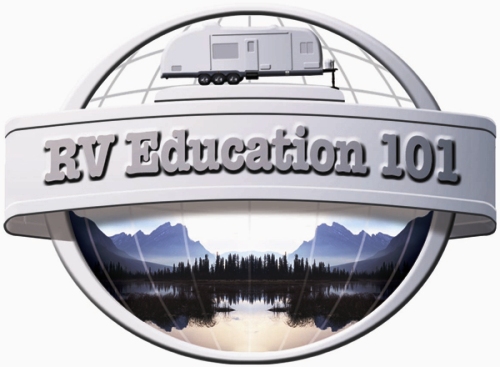 From the Industry Leader in RV Education:
RV Education 101
U of RV Journal #21- June 15, 2009
---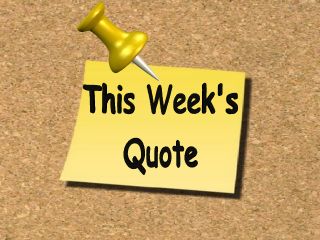 "Learning without thought is labor lost. Thought without learning is intellectual death." ~ Confucius (551-479 B.C.)
---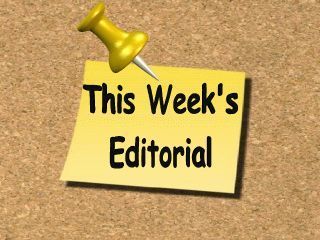 BY MARK

Hi Everybody,
This is Dawn, Mark's wife. Mark is not able to write this week's editorial or feature story this week. Mark's editorial will return soon.
Happy Camping!
Mark and Dawn
---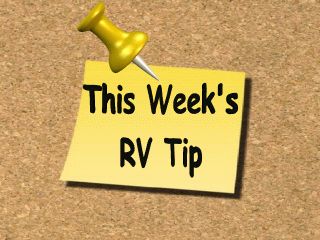 BY Mark Polk
RV Tip # 1 Try to limit the amount of times you open the refrigerator or freezer doors and the length of time you leave the doors open. Every time the door is opened it loses a few degrees of cooling. On a hot summer day it won't take long to lose all of its cooling capacity.
RV Tip #2 Do you know what two of the most common repairs made on RV's are? They are repairs to the steps and the TV antenna. Damage to RV steps and TV antennas occur frequently and can be costly to repair. The main reason for these frequent repairs is because you forget to do a walk around of the unit before leaving on a trip or leaving the campground.
---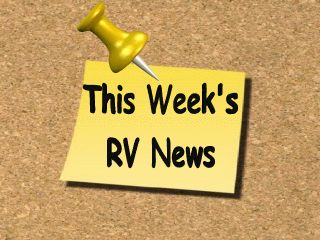 Campers see hassle, expense in digital TV switch Ralph Deangelis planned his family's cross-country RV excursion around taking in great sights at Mount Rushmore, Yellowstone National Park and the Grand Canyon. But Deangelis also likes being able to see practical things like local TV weather reports while they're on the road......
Cross-country journey gives back to veterans Lynn Beadles answered the call. Moved by a cause dear to his heart, the semi-retired Auburn businessman volunteered just two weeks ago, with a huge personal commitment, to help Keela Carr. She's the 35-year-old woman who is running and walking across the United States to raise money for military veterans. ....
Check out this week's poll: "Were you prepared for the digital TV switch in your RV?"
To participate in the poll look on the left hand column of RV University towards the top
---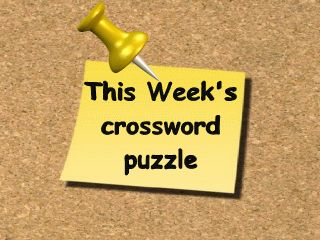 RV Education Crossword Puzzle
This play and learn crossword puzzle is "Extend the Life of your RV Awnings by Mark Polk"
Have fun, play and learn.
---
...with Mark
Q. We have a Pop Up and my husband and I can never seem to back it in to the camp sight where we want it to go. Do you have any advice or ideas?
Mark Says:
I have a method that has always worked well for me with two people working together. First decide who will drive and who will give directions. Let's say your husband is driving. For this to work you are his eyes and he needs to do exactly what you tell him. When you are ready to back it in, you stand in front of the vehicle where you can see the trailer and communicate with your husband. He puts his hand on the top of the steering wheel and slowly turns the wheel in the direction you tell him. If you want the back of the trailer to go to your right you tell him to turn the steering wheel to the right. If you want it to go to the left tell him to slowly turn the wheel to the left. Don't get upset if you need to pull forward and start over. With a little practice you'll be backing like the pros. There is an excellent video available that not only demonstrates methods for backing a Pop Up, but it covers everything you need to know about using Pop Ups too. Get the video here..
---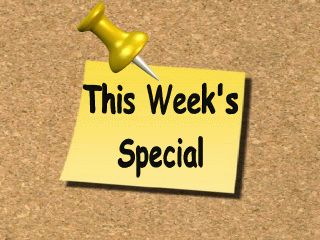 Let RV Education 101 help you save money in 2009
THE RV BOOK now available as an ebook (instant download) The RV Book print version has sold over 40,000 copies since 2006. Now for the first time ever The RV Book is being offered as an instant download e-book. For only $17.95 (and no shipping & handling charges) you can enjoy instant access to this best-selling RV how-to book. Mark Polk, author and producer of America's most highly regarded RV training series, tells you everything you need to know before you buy your RV and everything you need to know after the purchase. The RV Book is packed with 16 chapters and over 250 pages covering every RV topic imaginable. This is not your typical e-book! No RVer, whether new or experienced, should be without The RV Book. Order your copy now and enjoy it instantly. This e-book is a large file and should only be downloaded with a high-speed Internet connection. **Sale price: $15.95

---
General and Unsubscribe Info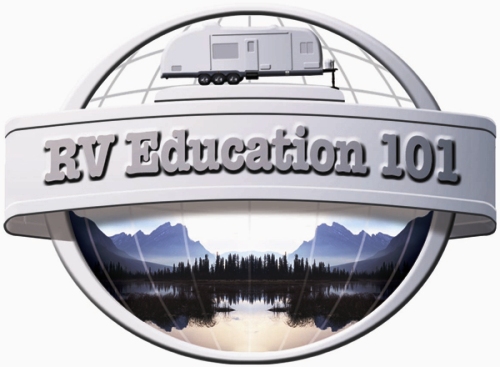 About us:
Our goal with RV University This Week is to provide you with helpful information to make all of your RV experiences more enjoyable. I left my position as an RV Sales and F&I manager in 2000 to start my own company, RV Education 101. We produce educational videos, DVDs and e-books on how to use and maintain your RV. The reason I left my job was due to my concern about the lack of educational and safety awareness material available to the RV consumer, in other words, you. We are a small company. My wife Dawn left her position in RV sales to help start the company and is our Sales and Marketing Director. We currently have a 35-foot Class A motor home. We have two boys, Tyler 12 and Josh 18, both avid RVers and two dogs, Gracie and Buck. Gracie is the good one. If you would like to learn more about us and RV Education 101 feel free to visit http://www.rveducation101.com
RV University This Week © Copyright 2009 Mark J. Polk, except where indicated otherwise. All rights reserved worldwide. Reprint only with permission from copyright holder(s). All trademarks are property of their respective owners. All contents provided as is. Advertisers are solely responsible for ad content.
To contact us with feedback or questions, email to: info@rveducation101.com
To subscribe, please go to: http://rveducation101.com/email/
To unsubscribe, please go to: http://rveducation101.com/email/unsubscribe.asp
RV Education 101 Newsletter is an opt-in ezine available by subscription only. We neither use nor endorse the use of spam. Your email address will ONLY be used to distribute this newsletter and will NEVER be sold or given to any other entity!!
Happy Camping,
Mark & Dawn
RV Education 101
3969 Stedman Cedar Creek Road
Fayetteville, NC 28312
910-484-7615
Copyright 2009 by RV Education 101