RV University This Week 5/18/2009
Tuesday, May 19 2009 @ 01:23 pm UTC
Contributed by: RVED101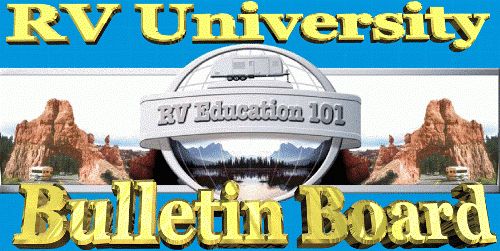 RV University this Week
Your weekly source for interesting
RV articles, tips, tricks, video clips and advice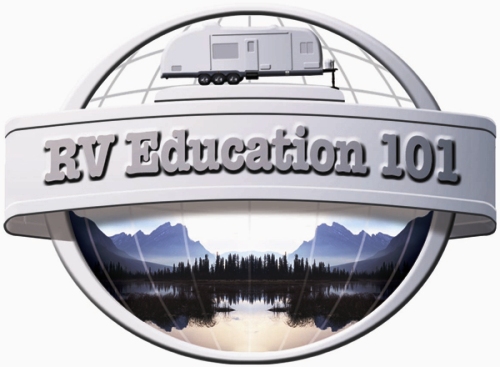 From the Industry Leader in RV Education:
RV Education 101
U of RV Journal #17- May 19, 2009
---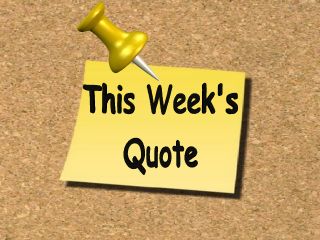 "Minds are like parachutes - they only function when open." ~ Thomas Dewar
---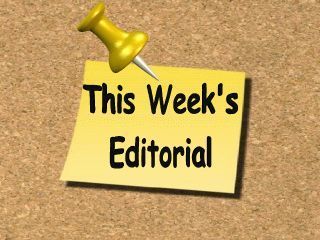 BY MARK

Hi Everybody,
In a recent poll we asked how many RV trips you planned for this year's camping season. Of all the responses 10% said one trip, 41% said two to four trips and 49% said they had four or more trips planned for this year.
We would fall into the four or more category this year. Most of our trips will be within a couple hundred miles of our home and at least one that I know of right now will exceed a thousand miles. I am looking forward to each and every trip in the RV. Our next scheduled trip is in June, but it is quite possible we will squeeze another trip in between.
I know how easy it is to get caught up in work, projects at home, busy schedules and everyday life, but if you own an RV you should make plans to use it. You would probably be amazed to discover some of the neat weekend destinations within a couple hundred miles of where you live, that you have never visited before. So I encourage you to be spontaneous! Load the RV and the kids up on a Friday afternoon, pick a destination close to home and go RVing. Believe me when I say you'll be glad you did. I don't think I can remember any trip we ever took in our RV that I said I didn't enjoy after returning home. The great thing is if you go somewhere and don't like the area, campground, or your neighbors you can leave and try another destination just down the road.
Tow Bar or Tow Dolly?
After my article on towing with four wheels on the ground, a couple weeks ago, I received several requests for more information on towing with a tow dolly. In this week's feature article and video I discuss some basic information about tow dollies and some tow dolly towing tips.
This week's special is on our best selling e-book, Checklists for RVers, for only $10.95
Enjoy the newsletter
Happy Camping
Mark
---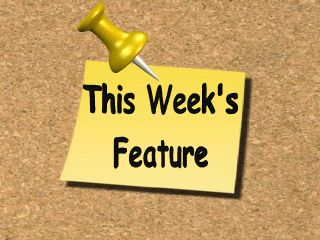 Tow Dollies & Towing Tips
A tow dolly is a two wheeled trailer used to transport the vehicle you are towing with the drive wheels off of the ground. Tow dollies are a good choice when the vehicle you are towing cannot be towed with all four wheels down or if the vehicle would require expensive modifications to tow with all four wheels down...... Read the article
---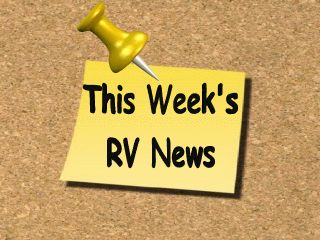 Maine bill targeting RV parking rejected!
RVers say they've helped to defeat similar bills:
in Montana and Nevada...
Check out this week's poll: "Have you ever taken advantage of free overnight parking?" and "Have you ever stayed in the driveway of a friend or relative?"
To participate in the poll look on the left hand column of RV University towards the top
---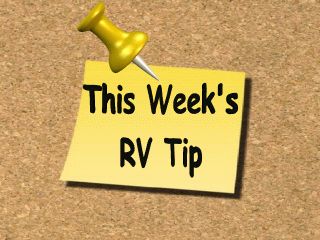 BY Mark Polk
Supplementary Brakes: Every State has laws that require any towed vehicle and/or trailer exceeding a specified weight to have its own braking system. The brakes on your motor home or tow vehicle were designed to stop it, not the additional weight you are towing behind it. Anything you are towing should have a supplementary brake system.
---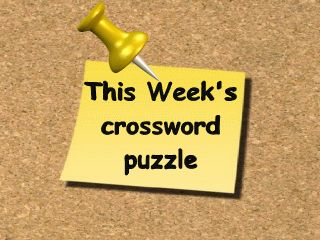 RV Education Crossword Puzzle
This play and learn crossword puzzle is "Gas versus Diesel "
Have fun, play and learn.
---
...with Mark
Q. I recently purchased a 2006 Fleetwood Bounder Diesel pusher (Caterpillar 300-C7) that only had 20,000 miles on it. I'm assuming that's not a lot for diesel engine. It appeared to be well maintained. The dealership had replaced the air filter and I'm not completely sure if they serviced the engine with an oil change (probably not). I live in Texas and picked up the RV in Arizona (about 330 miles). I drove the RV from AZ to TX with my tow vehicle attached. I'm hoping you might be able to answer a question for me: When I stopped for fuel, I noticed that my tow vehicle was covered in diesel fuel and so was part of the back of the RV (just up from the muffler). Is this something normal or because of the RV sitting for a long time before I purchased it?p>
Mark Says:
More than likely it's (soot) from the exhaust. The exhaust from a diesel engine is a mixture of the gases and diesel particulate matter. When you see the black fumes coming from a transfer truck exhaust stack it is basically this soot.
Because your tailpipe is probably exiting from the lower rear of the motorhome this soot is getting on the tow vehicle and the back of the motorhome. Often times it is worse when the engine is idling for long periods of time. It might improve after you drive it more, but it's hard to say. Some of it depends on how the engine manufacturer try's to filter these gases and diesel matter from the exhaust system.
---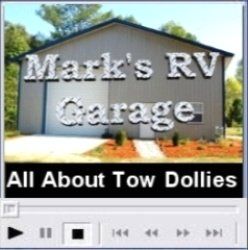 Mark's RV Garage
Some of our RV Video Tips are designed to provide basic RV information for new RVers and some of the future RV Video Tips will cover more advanced topics. If you have any ideas for future topics you can email me at Mark@rveducation101.com
This RV video tip is: "All About Tow Dollies"
---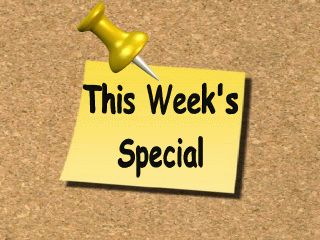 Let RV Education 101 help you save money in 2009
RV Checklists e-book, the Original, is our NUMBER 1 SELLER! Mark Polk knows first hand that checklists help to simplify our daily lives. Inevitably we forget something if we don't write it down. Especially true with RVs because there are just too many things to remember. You will want to protect you and your investment in a routine and safe manor. In this e-book, Mark, from his extensive RV background, has compiled all the checklists an RVer will ever need, all in one place. Applicable for pop-ups, travel trailers, fifth wheels and motorhomes, to use from the time you purchase your RV until you store it for winter and EVERYTHING IN BETWEEN! It includes checklists for Pre-delivery Inspections, Basic Inventory, Tools & Supplies, Getting There Safely, Campground Set-up, Pre-Trip, Home Security, Dinghy Towing, Essential Items, Nice to Have Items, Traveling with Pets, Awning Operation, Winterizing & De-winterizing your RV, Storing your RV, Battery Testing Chart, Spring Prep, and much more. sale price: $10.95

---
General and Unsubscribe Info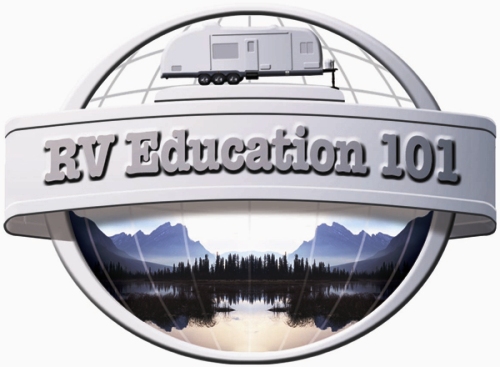 About us:
Our goal with RV University This Week is to provide you with helpful information to make all of your RV experiences more enjoyable. I left my position as an RV Sales and F&I manager in 2000 to start my own company, RV Education 101. We produce educational videos, DVDs and e-books on how to use and maintain your RV. The reason I left my job was due to my concern about the lack of educational and safety awareness material available to the RV consumer, in other words, you. We are a small company. My wife Dawn left her position in RV sales to help start the company and is our Sales and Marketing Director. We currently have a 35-foot Class A motor home. We have two boys, Tyler 12 and Josh 18, both avid RVers and two dogs, Gracie and Buck. Gracie is the good one. If you would like to learn more about us and RV Education 101 feel free to visit www.rveducation101.com
RV University This Week © Copyright 2009 Mark J. Polk, except where indicated otherwise. All rights reserved worldwide. Reprint only with permission from copyright holder(s). All trademarks are property of their respective owners. All contents provided as is. Advertisers are solely responsible for ad content.
To contact us with feedback or questions, email to: info@rveducation101.com
To subscribe, please go to: http://rveducation101.com/email/
To unsubscribe, please go to: http://rveducation101.com/email/unsubscribe.asp
RV Education 101 Newsletter is an opt-in ezine available by subscription only. We neither use nor endorse the use of spam. Your email address will ONLY be used to distribute this newsletter and will NEVER be sold or given to any other entity!!
Happy Camping,
Mark & Dawn
RV Education 101
3969 Stedman Cedar Creek Road
Fayetteville, NC 28312
910-484-7615
Copyright 2009 by RV Education 101