RV University this Week 3/23/2009
Monday, March 23 2009 @ 02:30 pm UTC
Contributed by: RVED101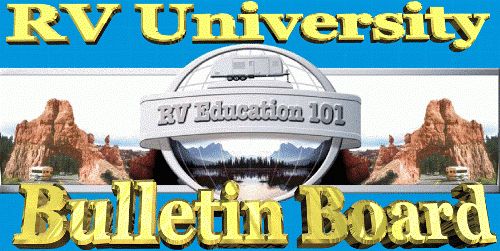 RV University this Week
Your weekly source for interesting
RV articles, tips, tricks, video clips and advice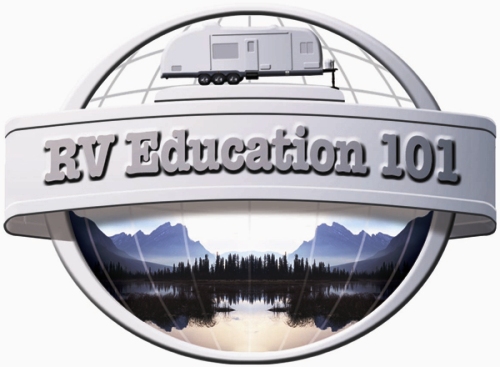 From the Industry Leader in RV Education:
RV Education 101
U of RV Journal #9- March, 23 2009
---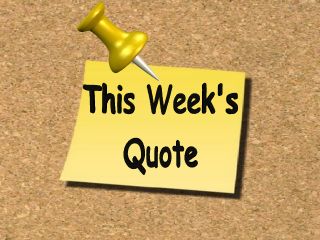 "Retention is best when the learner is involved."
~ Edward Scannell, director, University Conference Bureau, Arizona
---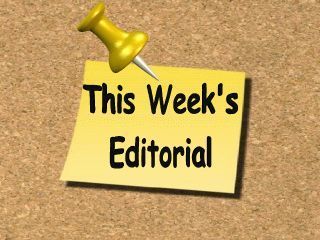 BY MARK

Hi Everybody,
Spring is officially here. Thank goodness!
I for one am looking forward to warmer weather and traveling in the RV. We are planning a week long trip during spring break in early April. It seems like forever since we pulled out of the driveway in the RV, not knowing what was in store for us during our next RV adventure. We are very lucky in the fact that we can work from our RV the same as we do from our office. If both of the boys were grown and out of the house we would be on the road several months of the year, but for now we'll settle for shorter trips whenever we can take them.
Lately I am being asked the same questions over and over. Has the recession affected the way you use your RV and does the change in the price of gas affect your plans for using the RV? The answer is NO and NO! The time of year sometimes affects our plans and raising a family affects our plans, that's it. We have the RV, so why wouldn't we use it when we get the chance to?
This week's feature article and "Mark's RV Garage" video episode is on Driving an RV. When I was in the military I drove everything imaginable, from very large wreckers to Bradley Fighting Vehicles. To drive these vehicles required you attended some type of formal drivers education courses.
So, driving a large motorhome seemed natural to me. I mean come on, if I can drive a 30 ton tracked vehicle I can drive a motorhome, right? The odd thing was when I invited Lorrin Walsh, professional driver and tour bus guide, to team up with us and produce an RV driving video I quickly discovered just how much I didn't know about driving a motorhome. Through producing, filming and editing the DVD I learned more than I ever thought possible.
Be sure and check out this week's feature article and a short excerpt from our Drive your Motorhome Like a Pro DVD. And for this week only our driving DVD will be on sale for $21.95.
I hope you enjoy this week's edition,
Mark
---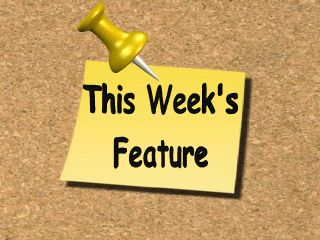 Are you Driving your Motorhome Like a Pro?
Should people be required to attend formal type training to drive a motorhome? I don't know. What I do know is that there is a lot more to driving a large vehicle than there is to driving an automobile. I am a good case in point. When it came to driving a motorhome I felt that I was a well educated driver, but I soon realized there were a lot of things I did, but didn't necessarily understand. .... Read the article
---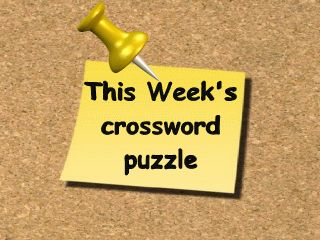 RV Education Crossword Puzzle
This play and learn crossword puzzle is "Trailer Sway".
Have fun, play and learn.
---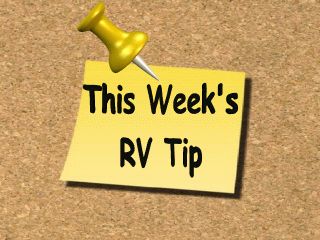 BY Mark Polk
Safe Driving Tips
Note: Some of these tips apply to pulling a travel trailer, some apply to driving a motorhome and some apply to both.
Don't speed. Driving at a moderate speed will put less stress and strain on the drive train components of your tow vehicle. It will also reduce the likelihood of the trailer becoming unstable and starting to sway.
Monitor the gauges on the tow vehicle or motorhome instrument panel. If a gauge does not read in the normal range pull over as soon as it is safe, and call for help.
Drive defensively! Stay alert and monitor what is going on around you at all times. Use your mirrors. For increased visibility, purchase some convex mirrors that you can stick on your side view mirrors. These mirrors are inexpensive and are available in auto parts stores. They come in different sizes and will improve your visibility a great deal, especially along the sides of the RV and in blind spots. If you're pulling a trailer it may be necessary to add mirror extensions so you can see along the sides of the trailer. The mirrors on your tow vehicle can be your best friend when you're towing a trailer. When you use your mirrors you will know when a transfer truck is passing, and you can anticipate the need for a slight steering correction when the trucks air pressure causes the trailer to move. When you pass a vehicle, and can see the vehicles front tires on the road surface behind the trailer, it is safe to indicate and pull back in the other lane.

Use the proper gear for driving conditions. If the transmission continues to shift in and out of overdrive you need to turn the overdrive off. Reducing gears can help to slow the trailer or motorhome down when descending inclines and give you the additional power you may need when ascending inclines.
---
Mark's RV Garage
Some of our RV Video Tips are designed to provide basic RV information for new RVers and some of the future RV Video Tips will cover more advanced topics. If you have any ideas for future topics you can email me at Mark@rveducation101.com
This RV video tip is: "Drive Your Motorhome Like a Pro"
---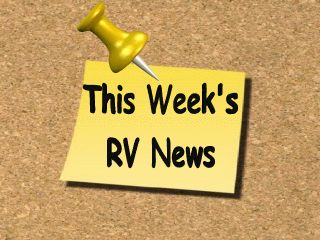 Country Coach reaches deal to build RVs -
Wells Fargo Bank has agreed to loan
Country Coach up to $11.5 million.
If the court approves, the company would bypass dealers
and sell right from its factory
Winnebago CEO remains upbeat despite quarterly report
"We're here for the long run," Winnebago Chairman of the Board,
CEO and President Bob Olson said this morning after the company announced
a net loss of $10.4 million in the second quarter that ended on Feb. 28-
---
...with Mark
Q. 15 amp? There's an RV park that looks beautiful but only has 15 amps for electricity. I've got a 29' Class C motorhome. So, I know I can go from 30 to 50 amps, but can I go from 30 to 15 and if I could, would I want to?
Mark Says:
It's not that uncommon for RVers to plug into a 15 or 20 amp electrical source. This happens mostly when you are visiting friends and you plug in at their house. RV dealers sell adapters to go from a 30 amp plug to a 15 or 20 amp outlet (house plug.) Try to avoid using an extension cord if possible and limit what you use in your RV so you don't exceed the campground electrical supply (15 amps) You will only be able to use one appliance at a time in some cases and I wouldn't recommend using the AC when plugged into 15 amps.
---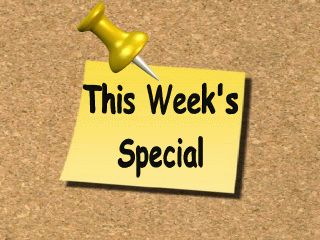 Let RV Education 101 help you save money in 2009
Drive Your Motorhome Like a Pro DVD When most people were taught to drive they were just taught the hows and not the whys. Teaching the whys, or the mechanics of driving gives you the tools and skills you can apply to any vehicle or any driving situation. Driving a motorhome, especially for the first time can be very intimidating. The truth is with power steering, automatic transmissions and great visibility almost any experienced driver can quickly adapt to driving a motorhome, but the question is; are you driving it the right way? Lots of people have been driving motorhomes for lots of years without a real understanding of the dynamics and driving techniques of driving a large vehicle. Save 12% this week only- sale price: $21.95
---

---
General and Unsubscribe Info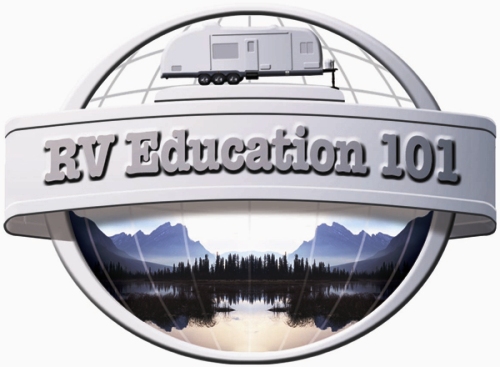 About us:
Our goal with RV University This Week is to provide you with helpful information to make all of your RV experiences more enjoyable. I left my position as an RV Sales and F&I manager in 2000 to start my own company, RV Education 101. We produce educational videos, DVDs and e-books on how to use and maintain your RV. The reason I left my job was due to my concern about the lack of educational and safety awareness material available to the RV consumer, in other words, you. We are a small company. My wife Dawn left her position in RV sales to help start the company and is our Sales and Marketing Director. We currently have a 35-foot Class A motor home. We have two boys, Tyler 12 and Josh 18, both avid RVers and two dogs, Gracie and Buck. Gracie is the good one. If you would like to learn more about us and RV Education 101 feel free to visit www.rveducation101.com
RV University This Week © Copyright 2009 Mark J. Polk, except where indicated otherwise. All rights reserved worldwide. Reprint only with permission from copyright holder(s). All trademarks are property of their respective owners. All contents provided as is. Advertisers are solely responsible for ad content.
To contact us with feedback or questions, email to: info@rveducation101.com
To subscribe, please go to: http://rveducation101.com/email/
To unsubscribe, please go to: http://rveducation101.com/email/unsubscribe.asp
RV Education 101 Newsletter is an opt-in ezine available by subscription only. We neither use nor endorse the use of spam. Your email address will ONLY be used to distribute this newsletter and will NEVER be sold or given to any other entity!!
Happy Camping,
Mark & Dawn
RV Education 101
3969 Stedman Cedar Creek Road
Fayetteville, NC 28312
910-484-7615
Copyright 2009 by RV Education 101