RV University this Week 2/16/2009
Monday, February 16 2009 @ 05:21 pm UTC
Contributed by: RVED101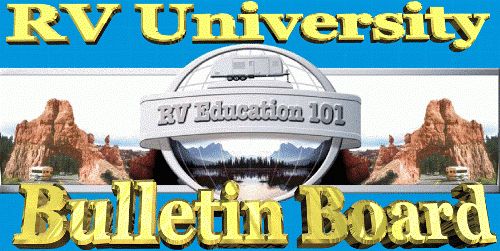 RV University this Week
Your weekly source for interesting
RV articles, tips, tricks, video clips and advice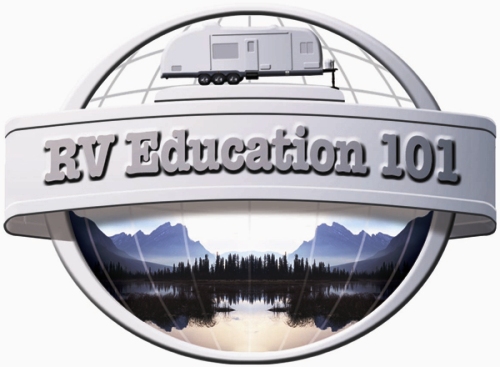 From the Industry Leader in RV Education:
RV Education 101
U of RV Journal #5- February, 16 2009
---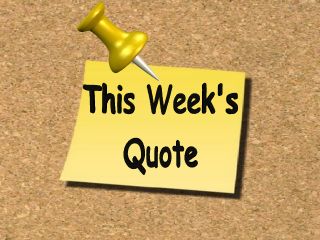 It is the mark of an educated mind to be able to entertain a thought without accepting it ~ Aristotle
---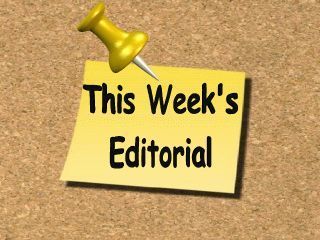 BY MARK


Hi Everybody,
I don't know about you but I don't understand gas prices. Just last week crude oil closed under $34 a barrel, but the national average for a gallon of gas rose to $1.95. Crude oil drops and gas prices rise, what's up with that? I read an article last week that stated because Americans weren't buying enough gasoline (and suppliers weren't making enough revenue) refineries concentrated on refining heating oil rather than gasoline, thus driving the price of gasoline up.
This week I read another article saying that the benchmark for crude oil prices is West Texas Intermediate, and because of the recession U.S. crude oil storage facilities are loaded up with gas resulting in the price per barrel being at a five year low. So why is the price at the pump going up instead of down? The article went on to explain that most of the crude oil going into gas in the U.S. comes from overseas, so gas prices at the pump will continue to go up. They are predicting $2.50 a gallon before spring is here. They blame this on the fact that foreign oil, in some cases is $10 more a barrel than it is in the U.S. right now. But can $7 or $10 more a barrel, when prices are at a five year low, keep driving the price at the pump up? I personally think we are getting ripped off!
I thought the one gold lining for Americans, during this economic downturn, was going to be lower gas prices. We didn't even get to take the RV out since gas prices started to fall and now they are going back up.
I want to know what happened to the basic law of supply and demand. This is Economics 101. The supply and demand model states the price of a product is determined when the quantity supplied equals the quantity demanded. When there is a surplus in supply the price should be lower, not higher, to sell the surplus. The law of demand basically says the higher the price of a product the less people demand it, so why would they continue to raise the price when the demand is already low. The only reason I can see that fuel prices at the pump would rise when the demand is low and there is an overage in supply is for greedy suppliers to increase their revenues.
I guess $2.50 a gallon is better than $4 a gallon, but I wish there was a way that we, as a nation, could demand an answer as to why it is $2.50 a gallon when it should be $1.50 a gallon or less. Maybe we should start a national consumer coalition called "WE Demand to Know" questioning some of the things that go on in this country. I'll bet if 100,000 or better yet 1,000,000 voices asked the same question our elected officials would realize we, the working class Americans, do exist after they are put into office
I hope you enjoy this week's edition,
Mark
---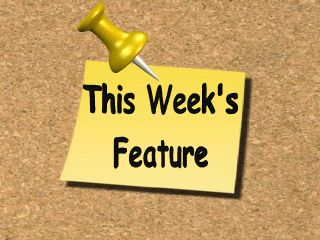 Fuel Economy 101
One thing I try to avoid is featuring an article that I may have featured in the past, but with gas price edging upward again I thought it might be helpful to discuss some ways we can increase fuel economy. These suggestions are not only for improving fuel economy in your RV, but they will work for your daily driver too. Read the article
---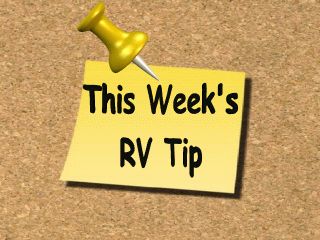 BY Mark Polk
Eighty percent of all towing related accidents happen when you're traveling downhill. It takes approximately three times longer to stop than if you were on a flat surface and the greater your speed the greater the stopping distance required. Here are a few tips for towing on downgrades.
* Downshift on downgrades to lessen the braking action required. Reduce your speed. Remember that trailer sway is more likely to occur when descending inclines.
* On steep or long downgrades reduce gears and avoid prolonged brake use on the tow vehicle. The brakes can easily overheat and begin to fade. Use the vehicle brakes in intervals.
* If the trailer becomes unstable when descending an incline and the trailer starts to sway, reduce your speed, avoid using the vehicle brakes, and manually activate the trailer brakes to regain control.
* Do not travel above the posted speed limit on downgrades.
* Leave plenty of room between you and the vehicle in front of you.
---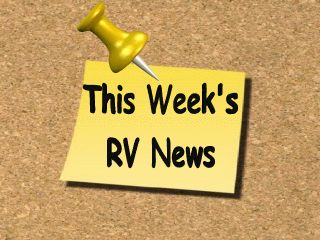 THE ROAD TO RECOVERY-
Experts predict what it will take to jump-start the economy and how that will play out locally.....
Motorhome purchase incentive included in stimulus bill-
In news that marks a substantial legislative victory for the RV industry, the RV Industry Association has learned that the conference committee final version of the $789 billion economic stimulus package includes a provision to specifically help the RV industry. ....
---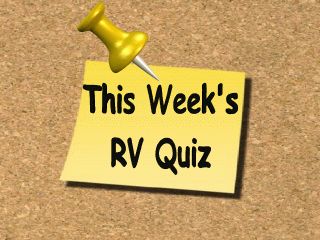 RV EDUCATED? Take the Test and see...
This week tests your knowledge regarding "RV Weight Terminology"

Click here then scroll down to quiz # 11 Once on the quiz page- scroll UP to see the questions.
---
...with Mark
Q. I have been getting your monthly emails and have used your website. I am a member on an RV forum and a discussion came up about supplemental brake units for toads. People on the forum are saying that there are no laws requiring them, I read your blog article on the issue and quoted it on the forum as well as the AAA chart showing all states and their requirements and of course some people are saying that it is incorrect. And that states specifically say that trailer towing is not the same as vehicle towing... Can you point me in the direction of the Right answer? Thank you
Mark Says:
I can't tell you how many times this topic comes up. It is basically just common sense. There has always been controversy about whether the word "trailer" applies to a towed "vehicle" when you are interpreting state towing laws. There are braking laws for trailers, for boats and it applies to vehicles being towed too.
The weight being towed is the issue, not what is being towed! It wouldn't hardly make sense to say that you can tow a 3,500 lb vehicle behind a motorhome without a supplemental braking system, but if you put the same vehicle on a trailer and tow it, now it would require brakes. I never understood why anybody would have a problem accepting this. The distance required to stop a motorhome towing a vehicle without brakes is significantly increased. Some states do have special requirements stating that any combination being towed must be capable of stopping within a specified distance when traveling at a certain speed. If you are towing a vehicle in one of these states without supplemental brakes and can't meet this criteria you are violating the law.
But for those who still disregard safety and common sense there are many RV chassis manufacturers who state that towing a vehicle or trailer in excess of 1,500 lbs requires a supplemental or separate brake system on the vehicle or trailer being towed. My Class A Ford chassis is one of them that specifies this.
So as you can see anybody interested in their welfare and the welfare of others would want to have a supplemental braking system on the towed vehicle.
***********
Q2: My hydraulic leveler won't extend fully , they keep activating momentarily and then stop. The hydraulic reservoir is full. There are activation levers for each jack.
Mark Says:
You didn't mention the manufacturers name for the leveling system. Most that I am familiar with (HWH & Bigfoot)have very good customer service and tech hotlines you can contact. When I had a problem with mine (one jack wouldn't retact) they walked me right through the solution.
Locate the paperwork that came with the owner manual for the hydraulic levelers and it will provide contact information. If you don't have the paperwork look on the data plate (probably on the hydraulic reservoir or motor) and look the company up online. It may be an easy fix that you can make or it may be complicated and require an RV service center to make the repairs for you.
---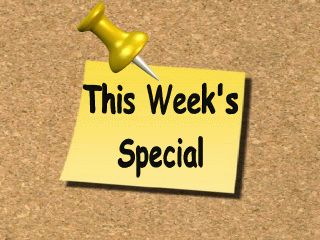 Let RV Education 101 help you save money in 2009
Drive Your Motorhome Like a Pro Book AND DVD Set Drive Your Motorhome Like a Pro is a complete guide to professional driving techniques for beginners to experienced drivers. It takes commercial driving training techniques and converts them to layman's terms. It explains basic rules so you can apply them to anything that you might drive. The author Lorrin Walsh has had motorhomes for over 30 years. When he came close to retirement he went to work for GrayLine of Seattle. As he went through training he realized how much he knew, how much he thought he knew, and how much he didn't know about driving a large vehicle. After 2 years he was asked to become a driving instructor for the company. Realizing that he was one of millions of baby boomer who are in the same place, he decided to take the knowledge he had gained and write a book and help Mark Polk produce a video that could help people become safer, more confident drivers.
Watch a video excerpt from the DVD

---
General and Unsubscribe Info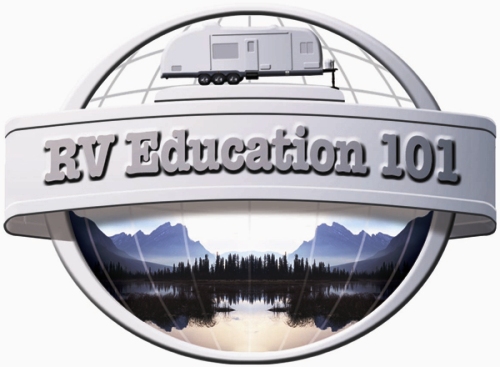 About us:
Our goal with RV University This Week is to provide you with helpful information to make all of your RV experiences more enjoyable. I left my position as an RV Sales and F&I manager in 2000 to start my own company, RV Education 101. We produce educational videos, DVDs and e-books on how to use and maintain your RV. The reason I left my job was due to my concern about the lack of educational and safety awareness material available to the RV consumer, in other words, you. We are a small company. My wife Dawn left her position in RV sales to help start the company and is our Sales and Marketing Director. We currently have a 35-foot Class A motor home. We have two boys, Tyler 12 and Josh 18, both avid RVers and two dogs, Gracie and Buck. Gracie is the good one. If you would like to learn more about us and RV Education 101 feel free to visit our website> www.rveducation101.com
RV University This Week © Copyright 2009
Mark J. Polk, except where indicated otherwise. All rights reserved worldwide. Reprint only with permission from copyright holder(s). All trademarks are property of their respective owners. All contents provided as is. Advertisers are solely responsible for ad content.
To contact us with feedback or questions, email to: info@rveducation101.com
To subscribe, please go to: http://rveducation101.com/email/
To unsubscribe, please go to: http://rveducation101.com/email/unsubscribe.asp
RV Education 101 Newsletter is an opt-in ezine available by subscription only. We neither use nor endorse the use of spam. Your email address will ONLY be used to distribute this newsletter and will NEVER be sold or given to any other entity!!
Happy Camping,
Mark & Dawn
RV Education 101
3969 Stedman Cedar Creek Road
Fayetteville, NC 28312
910-484-7615
Copyright 2009 by RV Education 101