RV University this Week 2/09/2009
Monday, February 09 2009 @ 01:53 pm UTC
Contributed by: RVED101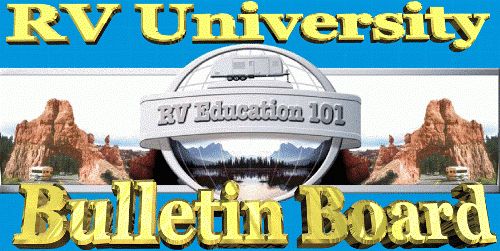 RV University this Week
Your weekly source for interesting
RV articles, tips, tricks, video clips and advice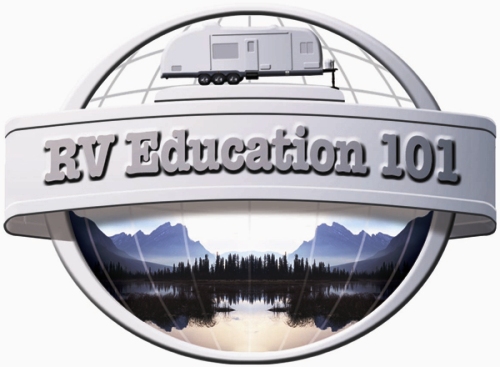 From the Industry Leader in RV Education:
RV Education 101
U of RV Journal #4 - February,09 2009
---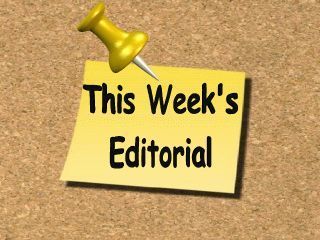 BY MARK


Hi Everybody,
With all the negative talk about how the economy and the recession are affecting the RV industry (and every other industry for that matter) I thought it might be fun to talk briefly about the lighter side of RVing. What are some things you should never do with your RV? What was your most embarrassing moment in your RV? I think we all have a story to tell. Just for fun I wrote a short article on ten things you should never do with your RV. I would be interested in reading some of your comments too. See this week's feature article.
It seems like every time I turn around I am reading another article about what a great time this is to purchase a new automobile or a new RV. It's true, I have seen some steep discounts on vehicles and RV's; actually steep enough to make me take notice too, but, I have also seen some of these great sale offers with advertised discounts that are no better than you could get even when there is no recession.
I think there will always be the unscrupulous sales person or dealership, whether it's an automobile or RV dealer, who takes advantage of the uninformed consumer. Now is a great time to buy, but the key to getting that terrific deal is to be educated on how the entire process works and what a great deal really is. This is not a sales pitch to promote my products on how to buy an RV, this is reality. If you genuinely don't know what a good deal is or how to wade through the RV buying process and negotiate a great deal you won't get a great deal. For about the price you will spend in gas, visiting RV dealers lots, I have two books that can literally save you thousands more on your next RV purchase. The RV Buyer's Survival Guide and The Insider's Guide to Buying an RV are both available in instant download e-books and/or in hard copies. If you plan to take advantage of discounted prices and buy an RV now why not really save some big bucks in the process. Look at this week's specials at the bottom for discounts on the e-books.
Also read some Tips for what to look for in an RV
I hope you enjoy this week's edition,
Mark
---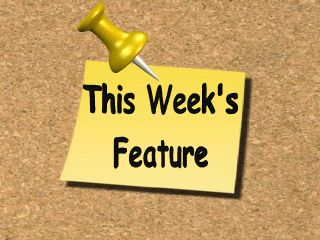 The Lighter Side, 10 things you should NEVER do with your RV!
Ten things you NEVER do with your RV. Some of these are just plain old common sense, some you learn the hard way and some… well; you just don't do it with an RV!.... Read the article
---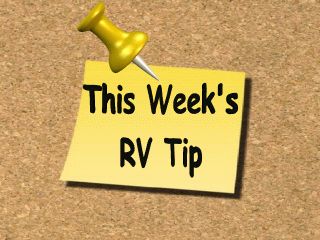 BY Mark Polk
Tip#1: To keep the refrigerator operating efficiently in the LP gas mode there is some routine maintenance you can perform. Remove the outside lower vent cover to access the back of the refrigerator. With the refrigerator turned off ensure all connections are clean and tight. Turn the refrigerator on in the LP gas mode and a look at the flame. If the flame is burning poorly, a yellow colored flame, or if the refrigerator isn't operating properly in the gas mode it's possible that the baffle inside the flue is covered with soot. Soot, rust and other debris can fall down and obstruct the burner assembly. When this happens it will be necessary to clean the flue and the burner assembly. Turn the refrigerator off again and locate the burner. Directly above the burner is the flue. The baffle is inside the flue. Wear a pair of safety glasses and use an air compressor to blow air up into the flue. After the flue is clean use the compressed air to remove any debris from the outside refrigerator compartment. Now, turn the refrigerator on in the LP gas mode to make sure it is working properly. Look for the bright blue flame. For a thorough cleaning of the flue and baffle it will be necessary to have your RV dealer do it for you. While it's there have them to do an LP gas pressure test too.
Tip#2: Depending on how your unit was winterized it will need to be de-winterized. If you used non-toxic RV antifreeze you need to run fresh water through the entire system until the antifreeze is gone. To remove it from the 12-volt water pump, add water to the fresh water-holding tank, turn the pump on and open all water faucets. When antifreeze is out of the system turn the pump off and take the water heater out of the by-pass mode (if applicable). Re-install any water filter cartridges you removed for storage.
---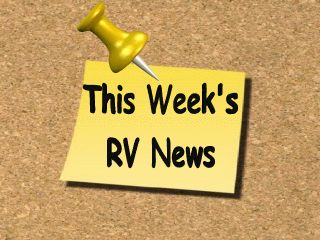 Obama to visit job-starved Elkhart, Indiana-
Layoffs are happening across the USA — but nowhere as fast as in this once-thriving area that used to be known as the "RV Capital of the World." One year ago, unemployment in Elkhart County was at 4.7%. Today, it's the highest in the nation at 15.3%, fueled largely by the rapid decline in the recreational vehicle business......
What are your thoughts? Comment here...
---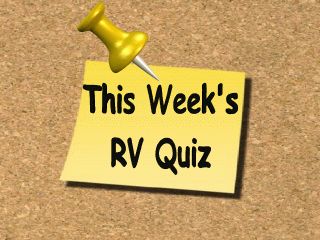 RV EDUCATED? Take the Test and see...
This week tests your knowledge regarding "RV Financing"

Click here then scroll down to quiz # 11 Once on the quiz page- scroll UP to see the questions.
---
...with Mark
Q. Mark, We want to purchase a used pop-up trailer. We have a Honda Odyssey which the manual says the maximum trailer weight is 3200 lbs. We found a Coleman Niagara with a GVWR of 3770 lbs. and an UVW (unloaded vehicle weight) of 2795 lbs. Which rating do we use to measure and if it is the GVWR of 3770 lbs. is that really too much for the Odyssey to tow?
Mark Says: Your Honda Odessey has a tow rating of 3,200 pounds, but any weight you add to the vehicle must be subtracted from the tow rating. In other words if you have three passengers (450 lbs) and 100 lbs. of cargo in the van your actual tow rating is 2650 pounds. The Coleman's UVW is already 2,795 lbs plus any additional weight you add to it. So this would be too much for your Honda to tow.
What I recommend is to find a pop up with a GVWR that is equal or close to your tow rating of 3,200 lbs. Now the UVW is much less and it allows for the additional weight added to the tow vehicle and the pop up.
***********
Q2: I have a used Class C Motor Home. Recently I noticed small cracks appearing on the sidewall of each tire. It only has 14,000 miles on it. I have been in contact with several sources on tires and they told me it is dry rot. I am, of course, interested in safety first, and I am concerned that maybe I have a potential problem regarding the tires. I would like your input on this matter. Thank You,
Mark Says: The cracks in your tires sidewalls are normally a result of damage by ozone in the air and UV rays from the sun. Ozone in the air causes tires to dry rot and deteriorate. UV rays from the sun make it happen quicker. This is especially true of the tires sidewall. You need to have the tires inspected by a professional to determine the extent of damage.
The best way to protect your tires from these elements is to keep the tires covered with covers that will block out the sunlight when you're not using the motor home. I agree with most tire manufacturers that you should consider replacing tires that are six years old or older, especially when they are exposed to the elements and regardless of the mileage on the RV . Some damage to older tires can't be seen and the tires can fail when you least expect it.
---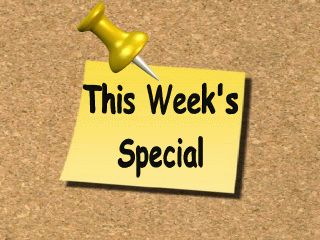 Let RV Education 101 help you save money in 2009
Insider's Guide to Buying an RV e-book On sale this week for $12.95. Purchasing an RV is a major investment, similar to buying a house. It is after all your home away from home and you need to slowww down the RV buying process and make some educated, well informed decisions. When you purchase an RV it's easy to overlook something, forget to check something, or most importantly not be properly informed about something. Whatever the case may be, you don't realize it until after you buy it and then it's too late.Owning an RV is meant to be fun. Making the wrong buying decisions can make it miserable rather than fun. If you follow the steps in this RV buying guide you will be on your way to an enjoyable RV ownership experience for years to come.
The RV Buyers Survival Guide e-book On sale this week for $14.95. In his book, " The RV Buyers Survival Guide" How to survive and profit through the buying experience - Bob Randall tells all. He shares the knowledge of his 25+ years as both a RV manufacturer and RV dealer to show you how to make the right choices and pay a fair price- NOT what is being asked. Bob uses an easy to follow step by step funnel approach to help you sift through the 100's of choices out there. He shows you how to control the sales process in a manner which allows you to come out the winner every time and not get taken for a financial ride. Whether you are brand new to RVing or just moving up to something else, you can't afford to not know what he shares in this guide. Many dealers have referred to this guide as the "Little black book of RV Knowledge" ...Can you really afford to buy without it?

---
General and Unsubscribe Info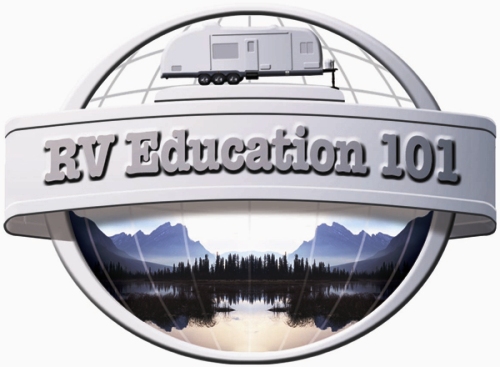 About us:
Our goal with RV University This Week is to provide you with helpful information to make all of your RV experiences more enjoyable. I left my position as an RV Sales and F&I manager in 2000 to start my own company, RV Education 101. We produce educational videos, DVDs and e-books on how to use and maintain your RV. The reason I left my job was due to my concern about the lack of educational and safety awareness material available to the RV consumer, in other words, you. We are a small company. My wife Dawn left her position in RV sales to help start the company and is our Sales and Marketing Director. We currently have a 35-foot Class A motor home. We have two boys, Tyler 12 and Josh 18, both avid RVers and two dogs, Gracie and Buck. Gracie is the good one. If you would like to learn more about us and RV Education 101 feel free to visit our website> www.rveducation101.com
RV University This Week © Copyright 2009
Mark J. Polk, except where indicated otherwise. All rights reserved worldwide. Reprint only with permission from copyright holder(s). All trademarks are property of their respective owners. All contents provided as is. Advertisers are solely responsible for ad content.
To contact us with feedback or questions, email to: info@rveducation101.com
To subscribe, please go to: http://rveducation101.com/email/
To unsubscribe, please go to: http://rveducation101.com/email/unsubscribe.asp
RV Education 101 Newsletter is an opt-in ezine available by subscription only. We neither use nor endorse the use of spam. Your email address will ONLY be used to distribute this newsletter and will NEVER be sold or given to any other entity!!
Happy Camping,
Mark & Dawn
RV Education 101
3969 Stedman Cedar Creek Road
Fayetteville, NC 28312
910-484-7615
Copyright 2009 by RV Education 101