RV University This Week 1/19/2009
Friday, January 16 2009 @ 03:08 pm UTC
Contributed by: RVED101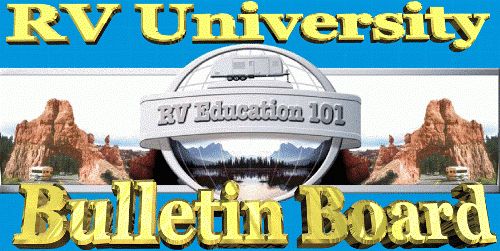 RV University this Week
Your weekly source for interesting
RV articles, tips, tricks, video clips and advice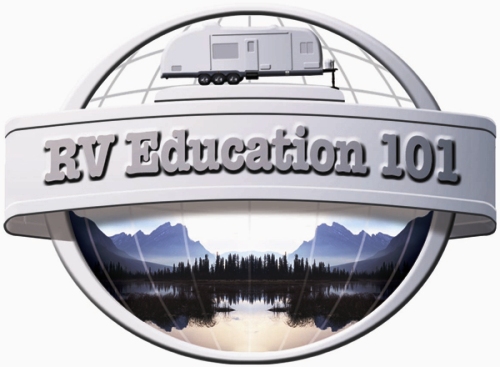 From the Industry Leader in RV Education:
RV Education 101
U of RV Journal #2 - January 19, 2009
---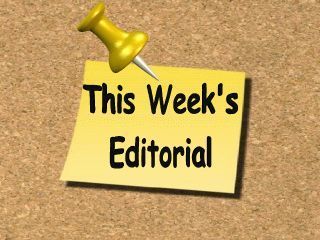 BY MARK


Hi Everybody,
The Pittsburgh Steelers won the AFC championship so all is well at the Polk household. I have been somewhat of a die hard Steelers fan for longer than I care to remember.
Based on the feedback we received our "RV University this Week" weekly newsletter is a success. We promise to keep it short and informative. For those of you who offered suggestions on how to make the newsletter even better, thank you, and we are working on implementing some of the ideas we received. As always I appreciate your comments and suggestions.
So far in this month's poll results 92% of RVers answered yes, they use environmentally friendly holding tank chemicals and 8% answered no. That's good news! Did you know that many of the free dump stations available to RVers are closing because of chemicals that are harmful to septic systems and because RVers are abusing these dump stations. If we want to have access to these dump stations it is absolutely essential that we use septic safe chemicals (no formaldehyde), and that we clean up after ourselves and do not abuse dump stations. Read my article: RV Holding Tank Tips 101
If you ever want to print this page, scroll to the very bottom. On the right hand side, under "Story Options" you will see "Printable Story Format".
I'll quit rambling for now, enjoy the newsletter and we'll be back next week with another edition of RV University this Week.
Happy RV Learning,
Mark
---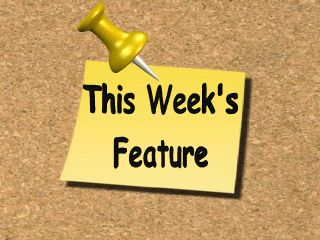 RV Emergency Weather Planning
With the camping season just around the corner, we thought it would be timely for RVers to read up on this subject Read the article
---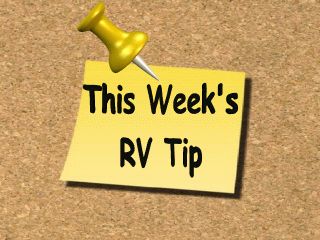 BY Mark Polk
Tip#1: To assist in keeping your wiper blades clean and in top operating condition periodically clean them with some windshield washer fluid.
Tip#2: When putting your RV in storage add a fuel stabilizer to the gas tank. Run the engine and the generator (if applicable) long enough for it to get through the fuel system.
---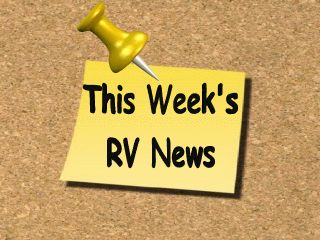 Freightliner's new ecoFRED
Chassis addresses environmental and fuel-efficiency concerns. A sophisticated energy management system selects the most efficient mode of operation -diesel, electric or both....
---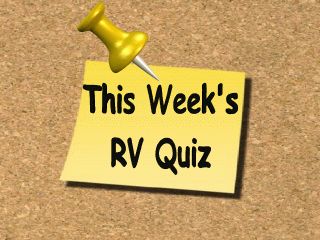 RV EDUCATED? Take the Test and see...
This week tests your knowledge regarding RV Fire Safety

Click here then scroll down to quiz # 9
---
...with Mark
Q. Mark, I was told that it may be possible to tow a Lexus GX 470, by putting the vehicle in neutral and the 4WD also in neutral. Lexus will not give us a yes or no. They say read the owner manual. I need somebody to give me some good answers. If you can not help me then maybe you can point me in the right direction.- Thank you for your time.
Mark Says: There are lots of things to factor in when determining if a vehicle can be towed with all four wheels down. In many cases a 4WD vehicle with a manual transfer case can be towed, but vehicles with other types of transfer cases cannot.
Sometimes even when a vehicle can be towed with four wheels down the manufacturer doesn't approve it for towing because of the liability involved. It can cost a great deal of money for a manufacturer to test a vehicle to approve it for towing in this manner.
I could not find your model Lexus listed anywhere stating it could be towed with four wheels down. It is almost always listed in the vehicle owner's manual if it can be towed with four wheels down.
Sometimes a vehicle can be modified to be towed with four wheels down. The best place to find out is at www.remcotowing.com I recommend you go to their website and contact them about your Lexus.
---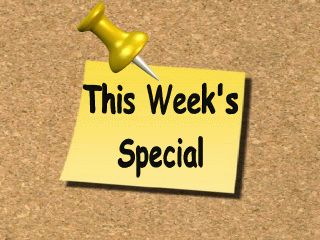 Slightly Damaged "The RV Book" $9.95
Let RV Education 101 help you save money in 2009
RV 6PACK DVD plus 1 An $180.65 Value, for $94.95
What if I told you our RV 6 Pack DVD Set could save you as much as $1,800; sounds too good to be true? When something sounds too good to be true it usually is, but not in this case. The 6 DVD's included in this valuable set can save you big money on labor, installation and routine maintenance fees. How much you save is up to you. As a bonus, for a limited time, we are also including a free RV orientation DVD when you purchase the RV 6 Pack. The RV 6 Pack retails for $180.65. In this offer it is on sale for only $94.95. Where else can you spend $100 to potentially save $1,700? Click Here for more information on how the RV 6 Pack DVD Set can save you big money in 2009.

---
General and Unsubscribe Info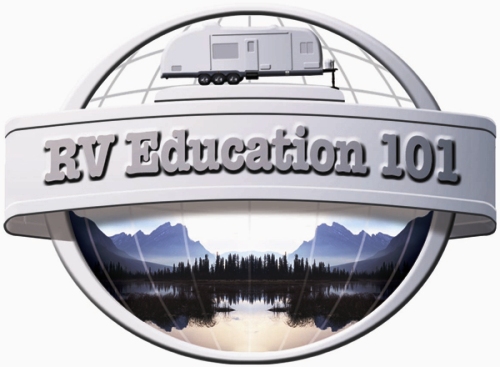 About us:
Our goal with RV University This Week is to provide you with helpful information to make all of your RV experiences more enjoyable. I left my position as an RV Sales and F&I manager in 2000 to start my own company, RV Education 101. We produce educational videos, DVDs and e-books on how to use and maintain your RV. The reason I left my job was due to my concern about the lack of educational and safety awareness material available to the RV consumer, in other words, you. We are a small company. My wife Dawn left her position in RV sales to help start the company and is our Sales and Marketing Director. We currently have a 35-foot Class A motor home. We have two boys, Tyler 12 and Josh 18, both avid RVers and two dogs, Gracie and Buck. Gracie is the good one. If you would like to learn more about us and RV Education 101 feel free to visit our website> www.rveducation101.com
RV University This Week © Copyright 2009
Mark J. Polk, except where indicated otherwise. All rights reserved worldwide. Reprint only with permission from copyright holder(s). All trademarks are property of their respective owners. All contents provided as is. Advertisers are solely responsible for ad content.
To contact us with feedback or questions, email to: info@rveducation101.com
To subscribe, please email http://rveducation101.com/email/
To unsubscribe, please email http://rveducation101.com/email/unsubscribe.asp
RV Education 101 Newsletter is an opt-in ezine available by subscription only. We neither use nor endorse the use of spam. Your email address will ONLY be used to distribute this newsletter and will NEVER be sold or given to any other entity!!
Happy Camping,
Mark & Dawn
RV Education 101
3969 Stedman Cedar Creek Road
Fayetteville, NC 28312
910-484-7615
Copyright 2009 by RV Education 101