FREE RV Newsletter
RV 101® this Month
Privacy is important to us; therefore, we will not sell, rent, or give your name or information to anyone. At any point, you can select the link at the bottom of every email to unsubscribe:

RV Consumer E-mag Archives
---
Learn How to Use your RV and How your RV Works:
Get Your RV orientation training online Now
University Navigator
RV Education 101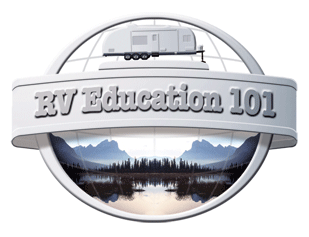 Curriculum


Opening the door to your RV Education
Blogs
RV Education 101&reg, the premier provider of educational videos, books and RV information for the RVing public.
Sponsors
Explorer RV Insurance:
Your RV insurance can and should fit your RV. To get a free RV insurance quote with absolutely no obligation from Explorer RV Insurance Agency, Inc. call 1-888-774-6778.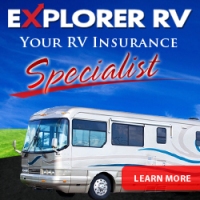 Tired of dead batteries?
Stop the problem for good with the charger, maintainer & conditioner that Mark uses on all his batteries:
The Battery Minder
Need a sway control hitch? Learn More about the Equal-i-zer® The Original Equal-i-zer Sway control hitch has been enjoyed by thousands of trailer owners for over 50 years. Learn more about the Equal-i-zer hitch, and find which hitch will work best for you

Copyright
We welcome you to LINK to this blog or any post within this blog. UNALTERED CLICKABLE links must be used in addition to giving FULL credit to Mark Polk and RV Education 101 with a SPECIFIC CLICKABLE link to the ORIGINAL content. Other unauthorized duplication and/or use of this material without the express written consent of Mark Polk is strictly prohibited.
Welcome to RV UNIVERSITY

Tyler's RV Tips by: Mark J. Polk
We spent a good part of this past summer and fall traveling in our RV. Some of it was business related and some of it was just for fun. Actually, even the business part of it is fun when we're traveling and staying in the motor home.
We had a busy schedule with some of Dawns family visiting from Colorado in July and some of my family visiting from Pennsylvania in August. During both visits we loaded up the motor home and took a short excursion to the beach. Between the two trips we had six nieces and nephews ranging in age from four to fourteen, plus my six year old son Tyler and my twelve year old son Josh. During these trips the thought occurred to me that this is how RVing gets handed down from one generation to the next. When I was growing up one of my best friends Dad was a Sales Manager for an RV dealership. They would always invite me to go to RV rallies and events with them. I was hooked from that point on. Tyler and Josh have logged a lot of miles in the RV. The other children have not been exposed to RVing so this was a big thrill for them. Tyler is the RV expert and Josh is the All Star baseball player. Tyler automatically assumed the role of instructor and trainer. He took the other children under his wing and explained to them how everything on the RV works. He showed them which buttons they could touch and which buttons they couldn't touch. He showed them where they would be sleeping and demonstrated how to turn the sofa and dinette into a bed. Most importantly he showed them how to start the generator so they could use the play station, and he explained that when we stop for gas you have to turn it off so the motor home doesn't blow up.
The children and adults had a ball and I was convinced we had created some next generation RVers. One day after everybody went back home I was in the office working when Tyler came in and asked me what I was doing. I explained to him that I was working on an e-book called a Collection of RV Tips http://rveducation101.com/detailedinformation.asp?ID=1433
When he heard this he pointed out that he had a bunch of tips for RVers and he started rattling some off. I told him to write them down. When he finally finished I was quite amazed at how many tips he had to offer. I thanked him for his contribution and told him I would include them in the book. I thought you might enjoy reading some of Tyler's Tips when he had just turned 5 years old.
Don't tuch any butuns unless mom or dad saz it's ok.
Nevr strt the jenerator when the moterhome is plugd in to electrisiti.
Nevr git kot goin up the laddr on to the RV roof.
Be kareful in a slippri sleping bag. Yu can fall frm the top bed in the midle of the nite.
Nevr tern the watr pomp on wen the watr tank is emti.
Bee carful using the baathrum wen the RV is mooving.
Kep the scren door klosed when ther are lots of moscitos out.
Bee shur the refrjirater dor is klosed all the way.
All ways ware flipflops in the bath hause.
Git yur own bath hause kit so you don't haf to shar with yur bruther.
Nevr fil yur cup to the top wen travling. Dady hits bomps and yur drink flis out.
Don't forgit yur flashlite. It gits vry darc out at nite.
Don't ty yur dog beehind yur bike and ride arond the kampgrnd.
Kampgrnd playgrnds are fun but nevr go to one by yurself.
Don't run out the dor unles yur shur the step is out.
Don't play arond the barbi q gril or kamp fire. They git reely hot.
Don't forgit yur bathing sute. Most kampgrnds hav swimmin pols.
Always put the leesh on Buck and Gracie (r dogs) befor you open the dor.
Always tak some alowence moni with you. Ther is a lot of neet things to by.
Sav somthing frum evrywar you go to put in yur scrpbook
Don't forgit the movees, bord games, pokemon cards, legos, gogils, fins,yu-gi-oh cards and coloring books.

Tyler said to tell everyone, "Pak up, bukle up and lets go campin."

Happy Camping,

Mark




Copyright by Mark J. Polk owner of RV Education 101


RV Expert Mark Polk, seen on TV, is the producer & host of America's most highly regarded series of DVD's, videos, books, and e-books.http://www.rveducation101.com/

Sign up for your free "RV Education 101" Newsletterhttp://rveducation101.com/email/

---

16 RV Single DVD Titles in our Library

An Introduction to RV's




Drive Your Motorhome Like a Pro




RV Awning Use, Care and Accessories




RV Safety Features, Tips and Tricks


Pop Up 101
Travel Trailer 101
Class A Motor Home 101
Class C Rental / Owner
Winterizing & Storing your RV
EZ RV Add Ons and Must Have RV Products
Trailer Towing, Weights, Hitch Work & Backing
Motorhome Towing
RV Campground Basics
Marks Recommended 10 minute RV Essential Items
Deep Cycle Battery Care & Maintenance for RV's and Boats
RV Care and Maintenance

Money Saving DVD Sets Available

Travel Trailer / 5th Wheel Training DVD Sets
Class A Training DVD Sets
Class C Training DVD Sets

---

14 RV Instant Download E-Book Titles in our Library

The Original Checklists for RVers




Winterizing and Storing your RV




THE RV BOOK now available as an ebook




The Three Primary Systems of an RV




Insider's Guide to Buying an RV




RV Buyers Survival Guide




Trailer Towing, Weights, Hitch Work & Backing




A Collection of RV Tips




Pop-Up Basics 101




Dinghy Towing




Deep Cycle Battery Care and Maintenance




RV Awning Use and Care




RV Safety Features, Tips and Tricks




RV Care and Maintenance




RV Campground Basics

---

Last Updated: Monday, August 26 2013 @ 01:13 pm UTC|Hits: 10'901