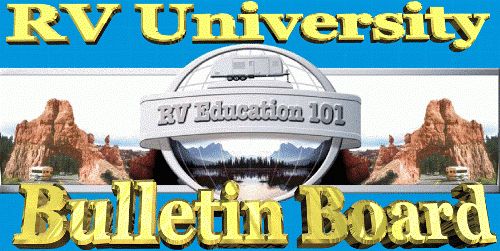 RV University this Week
Your weekly source for interesting
RV articles, tips, tricks, video clips and advice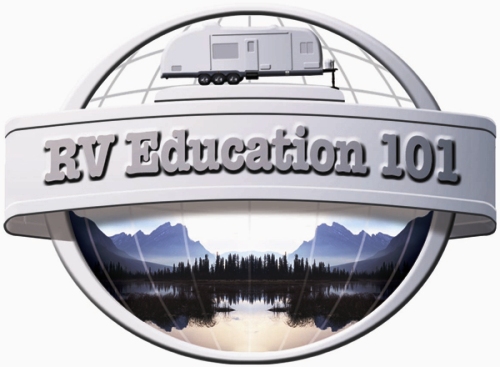 From the Industry Leader in RV Education:
RV Education 101
U of RV Journal #64 - May 17, 2010
[*1]

[*2]
---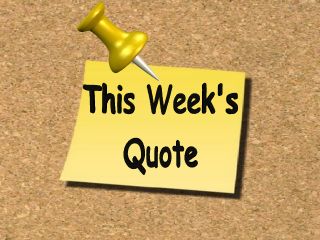 "Learning is like rowing upstream; not to advance is to drop back"
~ Chinese Proverb
---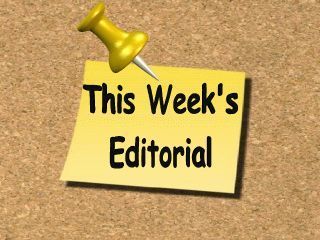 BY MARK

LaVonne Naomi Peterson Weik
15 July 1916 to 10 May 2010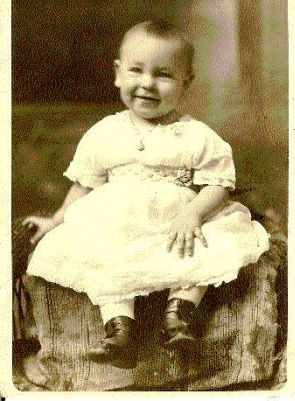 Hi Everybody,
We received some unexpected sad news last week. Dawn's grandmother passed away. She was a wonderful, witty and cheerful woman, who will be missed dearly by everyone whose lives she touched. It's always difficult when those left behind lose a loved one. We have regrets for many different reasons. On the other hand she lived a long healthy, happy life. She would have celebrated her 94th birthday on July the 15th. She knew that she was loved by many, she still lived at home on her own and went to the weekly senior dances, played bingo and sang karaoke! She had some great family members involved in her life. I had the privilege to get to know Dawn's grandmother and her late great-aunt. I was able to visit with them on numerous occasions and will miss them both, but know that they are in a better place and they are back together singing and dancing once again, along with their 3 brothers.
Each week that passes is one week closer to our cross-country RV trip this summer. We will be leaving on the tenth of June, heading to Colorado and from there to Washington state. We are excited to go, but I am by no means prepared as of yet. There are lots of things to do, including getting the RV and tow vehicle ready for a fairly long road trip.
I opted to pull our old Jeep behind the motorhome, rather than the new Jeep. Some of my reasoning is it is several hundred pounds lighter, less wear and tear on our newer Jeep, and for some reason I just prefer towing old faithful. I have a supplemental brake control for the old Jeep, but I need to install it. I also want to put it on the lift and give it a good once over to possibly prevent any unexpected surprises along the way. The motorhome just needs a good pre-trip check-up and it should be ready to go.
As for work, I hope to have our new "Go for the RV Gold" program up and running before we leave on the trip and fortunately we can conduct routine business from the road.
In this week's feature article I compiled some of the recent RV poll results into one article so you can see how other participants responded to the polls.
Until next week, plan your trip, travel safe and enjoy your RV experiences. Remember, getting there is half the fun!
Mark Polk
---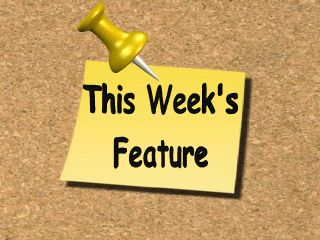 More Interesting RV Poll Results
I find it interesting to review these poll results occasionally, and think many other RVers find the poll results of a targeted RV audience interesting too. Of course the outcome of any poll depends on several factors like what type of poll it is, how the questions are presented, who is asking the questions and of course who does and does not participate in the poll. ..... Read the article[*3]
---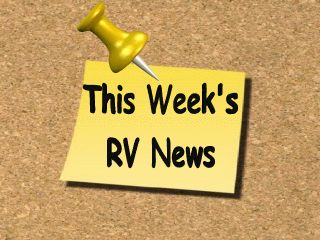 Support Services RV Helps Families of Deployed
While the pace of deployments to meet the demands of war in Iraq and Afghanistan puts a huge strain on San Diego military families, the military is offering mobile support in an RV....[*4]
RV makers look up
The more than 400 employees of Suburban Manufacturing in Dayton received news this week that the recreational vehicle industry that it serves is on the path to recovery from the depths of the economic downturn. ......[*5]
RV fast facts (provided from article listed above)

RV industry employs more than 250,000 Americans, with a combined payroll of around $4.9 billion.
Since June 2007, industry layoffs due to the recession total approximately 280,000 — 53 percent of the total work force.
Most recreational vehicles are made in the U.S., with more than 60 percent coming from Indiana, and another 15 percent coming from Oregon and California.
One in 12 vehicle-owning households owns an RV, around 8.2 million households, and a 58 percent gain since 1980.
Hazards from beetle-ravaged trees close 1 Colorado campground, more expected
A campground northwest of Fort Collins is the first of the season to be shut because of hazards from beetle-killed trees, and more closures are expected to follow....[*6]
---
...with Mark
Q. I am a first-time single female RV buyer interested in purchasing a Class C motorhome. Can you offer any Class C RV buying tips? I would also like to know about gas tank conversion to flex-fuel. Is there a more popular conversion to run an RV on?
Mark Says: There are lots of things to consider when purchasing your first class C motorhome. You mentioned flex-fuel, so you are probably either interested in environmental concerns or fuel economy. If it's fuel economy the interesting thing is vehicles that burn E 85 actually get lower MPG than using regular gasoline. The average savings on purchasing E 85 over gasoline is about 15%, but it would take nearly a 30% savings to make up for the shortfall in MPG. With that said if you are concerned about fuel economy there are RV manufacturers like Winnebago that build Class C motorhomes averaging 14 to 16 MPG. The Winnebago View is built on a Sprinter chassis and has a Mercedes turbo charged diesel engine. Other manufacturers are following down this path, building more economical RV's. I mentioned a moment ago there are lots of things to consider when purchasing your first RV. It would be difficult to list everything here, but this article I wrote[*7] has some helpful considerations when buying an RV.
---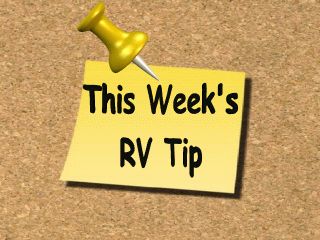 BY Mark Polk
Mark's RV Quick Tip #1: Stay away from the high pressure sales tactics or you might be going home with an RV sooner than you want, bigger than you want and more expensive than you want. It's hard for some RV buyers to say no and for some it just seems easier to go with the flow. This is never truer than in a high pressure sales situation. You have probably encountered high pressure sales at some automobile dealerships you have visited in the past. If you visit a RV dealership and see any indications of high pressure sales techniques it is time to leave. There are a lot of RV dealerships out there and a lot of RV sales people. Find one you trust and feel comfortable dealing with. If you don't feel comfortable, more than likely there is something wrong.
Mark's RV Quick Tip #2: Would it be easier to back a shorter trailer than a longer trailer? You would think so but that's not the case. If you don't believe me take a garden tractor with a small trailer attached to it and try backing it up. You can look over your shoulder and see everything you are doing but it is still difficult to back it up. A shorter trailer reacts much quicker to steering movements than a longer trailer. This is because the trailers axles are the pivot point and on a shorter trailer the axles are closer to the hitch ball mount on the tow vehicle. If you're backing a pop-up or short travel trailer it will require slower reactions and movements in the steering wheel than a longer trailer will..
---
Check out this week's poll: "Do you lend your RV out?" To participate in the poll, look on the left hand column (here at RV University) towards the top[*8]
---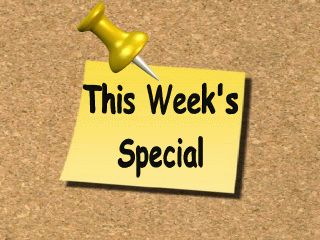 Let RV Education 101 help you save money in 2010
This weeks featured product:
51 Ways to Mod your RV e-book
Do you find yourself daydreaming about the next modification you want to make to your RV? Do you pour over the new RV catalogs looking for that little something you can't do without? Do you endlessly search the ModMyRV forums for those topics about how to "mod" your RV? Does your RV "call out your name" when your sleeping, begging for you to "mod me"? If so, you have what's called MOD FEVER. This ebook is the cure.
$14.50 Buy Now[*9]
---
Are you an RV dealer? We offer bulk discounts on our training materials. Our Walk through DVDs have helped tens of thousands of RV consumers learn how to properly operate and maintain their RVs. Hundreds of RV dealers across the country are benefiting from what our program has to offer the customer oriented RV dealership. Contact Dawn today for your RV dealership pricing: dawn@rveducation101.com
---
RV Links:

Own a motorhome?
Membership in FMCA brings with it a wealth of benefits and services
— all specially designed to meet the needs of motorhome owners.
The value of these benefits and services far exceeds the cost of the annual dues.
Benefit highlights [*10]
A product that Mark personally uses:[*11] Camping/RV Battery Chargers- BatteryMINDers® are the new generation of SMART, pulse type "computer-on-a-chip" chargers, that safely charge and maintain all size / type / brands of batteries including starter, deep cycle and sealed types including AGM "dry" made by OPTIMA, ODYSSEY, EXIDE, INTERSTATE, et al. They do all of this without ever overcharging, no matter how long they are left on charge – days-weeks-or even months. Dubbed the chargers with "brains," they are the first to fully-automatically reverse the primary cause of early battery failure known as "sulfation". Sulfated batteries once considered beyond recovery can now be brought back to long-term useful condition. Certain models of BatteryMINDers® can more than double the useful life of new batteries.
---

[*12]

[*13]
RV Education 101 & RV University went mobile!
Check us out on the go
www.rveducation101.mobi[*14]
&
www.rvuniversity.mobi[*15]
from your phone!. .....

[*16]
Share your thoughts & experiences with other RVers and Campers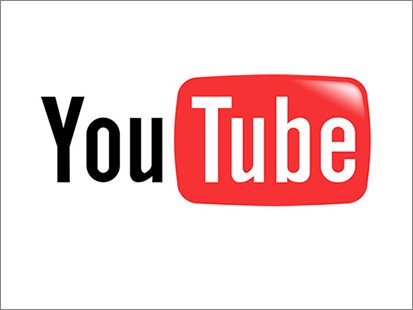 [*17]
16 RV Single DVD Titles in our Library
An Introduction to RV's
[*18]
Drive Your Motorhome Like a Pro
[*19]
RV Awning Use, Care and Accessories
[*20]
RV Safety Features, Tips and Tricks
[*21]
Pop Up 101
[*22]
Travel Trailer 101
[*23]
Class A Motor Home 101
[*24]
Class C Rental / Owner
[*25]
Winterizing & Storing your RV
[*26]
EZ RV Add Ons and Must Have RV Products
[*27]
Trailer Towing, Weights, Hitch Work & Backing
[*28]
Motorhome Towing
[*29]
RV Campground Basics
[*30]
Marks Recommended 10 minute RV Essential Items
[*31]
Deep Cycle Battery Care & Maintenance for RV's and Boats
[*32]
RV Care and Maintenance
[*33]
Money Saving DVD Sets Available

Travel Trailer / 5th Wheel Training DVD Sets[*34]
Class A Training DVD Sets [*35]
Class C Training DVD Sets[*36]
---
14 RV Instant Download E-Book Titles in our Library
The Original Checklists for RVers
[*37]
Winterizing and Storing your RV
[*38]
THE RV BOOK now available as an ebook
[*39]
The Three Primary Systems of an RV
[*40]
Insider's Guide to Buying an RV
[*41]
RV Buyers Survival Guide
[*42]
Trailer Towing, Weights, Hitch Work & Backing
[*43]
A Collection of RV Tips
[*44]
Pop-Up Basics 101
[*45]
Dinghy Towing
[*46]
Deep Cycle Battery Care and Maintenance
[*47]
RV Awning Use and Care
[*48]
RV Safety Features, Tips and Tricks
[*49]
RV Care and Maintenance
[*50]
RV Campground Basics
[*51]
---
General and Unsubscribe Info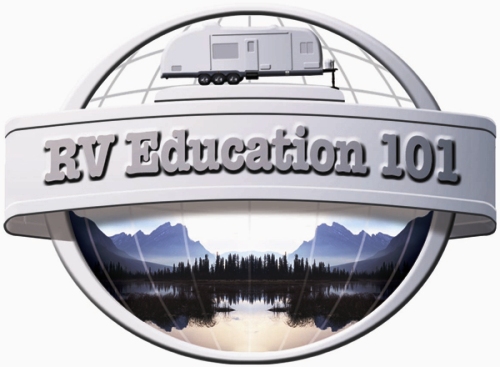 About us:
Our goal with RV University This Week is to provide you with helpful information to make all of your RV experiences more enjoyable. I left my position as an RV Sales and F&I manager in 2000 to start my own company, RV Education 101. We produce educational videos, DVDs and e-books on how to use and maintain your RV. The reason I left my job was due to my concern about the lack of educational and safety awareness material available to the RV consumer, in other words, you. We are a small company. My wife Dawn left her position in RV sales to help start the company and is our Sales and Marketing Director. We currently have a 35-foot Class A motor home. We have two boys, Tyler 13 and Josh 19, both avid RVers and two dogs, Gracie and Buck. Gracie is the good one. If you would like to learn more about us and RV Education 101 feel free to visit http://www.rveducation101.com[*52]
RV University This Week © Copyright 2010 Mark J. Polk, except where indicated otherwise. All rights reserved worldwide. Reprint only with permission from copyright holder(s). All trademarks are property of their respective owners. All contents provided as is. Advertisers are solely responsible for ad content.
To subscribe, please go to: http://rveducation101.com/email/[*53]
To unsubscribe, please go to: http://rveducation101.com/email/unsubscribe.asp[*54]
RV Education 101 Newsletter is an opt-in ezine available by subscription only. We neither use nor endorse the use of spam. Your email address will ONLY be used to distribute this newsletter and will NEVER be sold or given to any other entity!!
Happy Camping,
Mark & Dawn
http://www.rveducation101.com[*55]
RV Education 101
150 Bay Ridge Rd
Harrells, NC 28444-8896
910-484-7615
mark@rveducation101.com
dawn@rveducation101.com
Copyright 2010 by RV Education 101