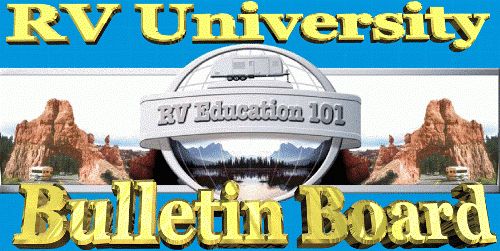 RV University this Week
Your weekly source for interesting
RV articles, tips, tricks, video clips and advice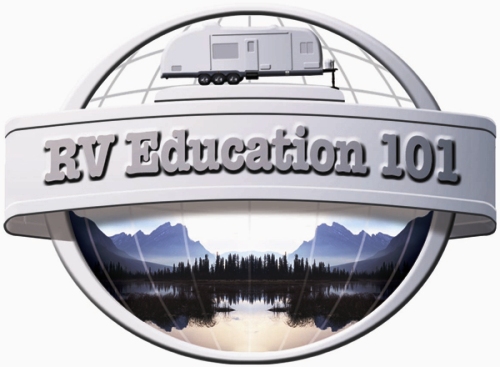 From the Industry Leader in RV Education:
RV Education 101
U of RV Journal #53 - February 22, 2010
[*1]
---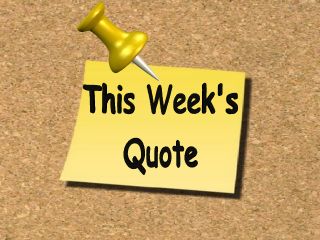 "RV proficiency improves with time, experience and of course education."
~ Mark Polk
---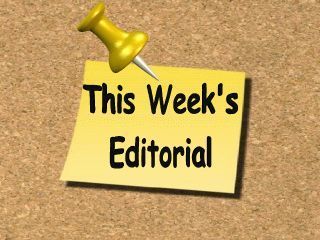 BY MARK

Hi Everybody,
While we are waiting for the spring camping season to get here we usually attend a couple of RV shows. If you have never attended an RV show you should try to find one close to where you live, and go. RV shows are usually scheduled during the slow period of the year, the winter months, to help jump start the spring selling season. RV shows are a great source of information for the RV enthusiast. You can see all the new model year RV's, RV aftermarket products, RV accessories, get information on campgrounds and RV resorts and attend RV seminars. They can also be a great place to buy your RV, but do your research first.
Buying an RV is a major investment. It's important that you do your research before you set out to purchase your RV. One important aspect is that you buy from a reputable RV dealer with a professional staff. Someone that is willing to take care of you after the sale. A reputable dealer wants your business and they want you to return to them for future business.
Don't be afraid to ask them for a tour of the dealership. Do they have certified RV technicians in the service department? Do they have the capability and facilities to perform routine maintenance and warranty work on the units they sell? How about the parts and accessories department? Do they offer a good selection? Do they have a good selection of RV's to choose from with a professional sales staff?
If you do happen to go to a not-so-reputable RV dealership there are some things you need to watch out for, red flags you need to be aware of. This week's feature article takes a humorous approach to what you might hear from an RV salesperson when shopping for your RV, but sometimes there is a fine line between humor and reality.
Until next week, plan your trip, travel safe and enjoy your RV experiences. Remember, getting there is half the fun!
Mark
---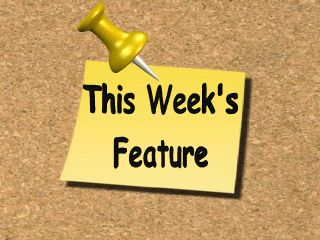 On the Lighter Side, Buying an RV!
I thought a little humor in your day would be good.
Here are some RV buying scenarios
you should try to avoid!....... Read the article[*2]
---
...with Mark
Q. Mark, There was discussion today on the American Coach E-mail List about Flying J refusing to fill a propane tank because the coach was over 12 years old. They said the tank needed to be "re - certified". Flying J said this was a new rule. Have you heard of this?
Mark Says: When it comes to RV's there are two types of propane containers, the DOT cylinders (portable cylinders used on trailers and your BBQ) and the ASME tank (permanently mounted tanks found on motorhomes).
The National Fire Protection Association (NFPA) pamphlet 58 states that all portable DOT cylinders need to be recertified after 12 years from the manufacturing date. Recertification is a documented inspection of the cylinder to make sure it is still safe to be used.
ASME tanks on motorhomes are not required to be recertified, but they should be inspected periodically. I have seen older motorhomes that are exposed to salt air that had mounts nearly rusted off and other problems with ASME tanks.
---
Check out this week's poll: "Do you use your cell phone to view websites?" To participate in the poll, look on the left hand column (here at RV University) towards the top[*3]
---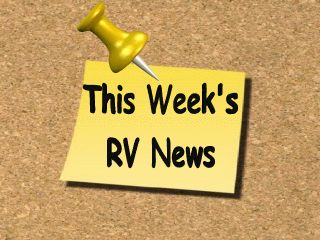 RV Education 101 & RV University went mobile!
Check us out on the go
www.rveducation101.mobi[*4]
&
www.rvuniversity.mobi[*5]
from your phone!. .....
RV Education 101 offers affordable RV driving and trailer towing training
"It would be extremely difficult to design some type of driver's training course for RVs all over the country," said Mark Polk, founder of RV Education 101. "There are a few RV training facilities available, but the RV owner must drive or tow the RV to get to where the training is."...[*6]
Lazydays Employees Celebrate Grand Opening of The Lazydays House
The Lazydays Partners Foundation, along with Kids charity of Tampa Bay, recently celebrated the building completion of A Kid's Place, a state-of-the-art center for abused, abandoned and neglected children....[*7]
---
---
---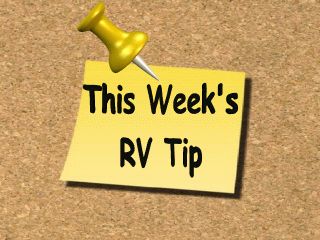 BY Mark Polk
Mark's RV Quick Tip #1:
To keep the refrigerator operating efficiently in the LP gas mode there is some routine maintenance you can perform. Remove the outside lower vent cover to access the back of the refrigerator. With the refrigerator turned off ensure all connections are clean and tight. Turn the refrigerator on in the LP gas mode and a look at the flame. If the flame is burning poorly, a yellow colored flame, or if the refrigerator isn't operating properly in the gas mode it's possible that the baffle inside the flue is covered with soot. Soot, rust and other debris can fall down and obstruct the burner assembly. When this happens it will be necessary to clean the flue and the burner assembly. Turn the refrigerator off again and locate the burner. Directly above the burner is the flue. The baffle is inside the flue. Wear a pair of safety glasses and use an air compressor to blow air up into the flue. After the flue is clean use the compressed air to remove any debris from the outside refrigerator compartment. Now, turn the refrigerator on in the LP gas mode to make sure it is working properly. Look for the bright blue flame. For a thorough cleaning of the flue and baffle it will be necessary to have your RV dealer do it for you. While it's there have them to do an LP gas pressure test too.
Mark's RV Quick Tip #2:
Keep a small plastic clothes hamper in the RV. We keep ours in the shower while traveling. Everybody puts their dirty clothes in the hamper and when it's time to wash the clothes it's easy to carry to the Laundromat. When the clothes are washed and dried you can fold them, put them back in the hamper to carry back to the RV.
RV Quick Tip #3- Submitted by J. Patrick Moore, CMCA:
When you pull into the campground and unhitch your trailer, put a cover over the hitch ball. This prevents you from getting grease on your clothes or your legs if you step too close to the hitch. The covers are inexpensive and an save a lot of clothes (and grief!). Since we leave our receiver on all year, the hitch ball cover prevents exposure to the elements, and keeps the grease dry as well. We also use a hitch lock, to prevent theft of the trailer when parked.
---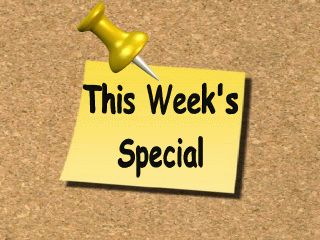 Let RV Education 101 help you save money in 2010
This weeks special:
RV Buyers Survival Guide Ebook
The all new THIRD Edition of the RV Buyers Survival guide. Edition 1 sold out over 10,000 copies in just 18 months and helped thousands of RVers save big on inflated asking prices. The two or so hours of reading will enlighten you to the ins and outs of the RV Buying process. A process who's "insider secrets" have been closely guarded until now. You'll build your confidence by understanding both how to properly shop for an RV, how to negotiate by being able to calculate the dealers actual cost factors, and how to control the sales process. Armed with this information you'll be able to join Bob's swelling ranks of readers who have saved thousands of dollars on their purchases. Many happy readers have said that the "RV Buyers Survival Guide" was the best investment they made in owning an RV.
sale price: $14.00 Buy Now
RV Safety Features, Tips and Tricks Ebook
It is extremely important that RV owners understand all of the safety features on their RV, and how to properly use this safety equipment. The majority of RVers don't know that there are between 6,500 and 20,000 reported RV fires each year, and that an RV can burn completely to the ground in as little as six minutes! These same RVers need to know what type of fire extinguisher to use on what type of fire, and how to properly use a fire extinguisher? Another disturbing fact is that carbon monoxide is the number one cause of poisoning deaths in the United States each year? RVers, in particular, need to understand what the symptoms for carbon monoxide poisoning are, and what to do if somebody is exposed to it?
Other important RV safety topics covered in this e-book include; LP gas system safety, water system safety & electrical system safety, RV emergency escape plans, RV emergency weather planning, getting there safely, RV travel security and more.
sale price: $11.95 Buy Now
---

[*10]

[*11]
Share your thoughts & experiences with other RVers and Campers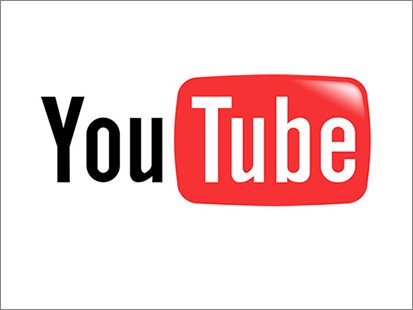 [*12]

[*13]
RV Education 101 & RV University went mobile!
Check us out on the go
www.rveducation101.mobi[*4]
&
www.rvuniversity.mobi[*5]
from your phone!. .....
---
RV Links:


[*14]
16 RV Single DVD Titles in our Library
An Introduction to RV's
[*15]
Drive Your Motorhome Like a Pro
[*16]
RV Awning Use, Care and Accessories
[*17]
RV Safety Features, Tips and Tricks
[*18]
Pop Up 101
[*19]
Travel Trailer 101
[*20]
Class A Motor Home 101
[*21]
Class C Rental / Owner
[*22]
Winterizing & Storing your RV
[*23]
EZ RV Add Ons and Must Have RV Products
[*24]
Trailer Towing, Weights, Hitch Work & Backing
[*25]
Motorhome Towing
[*26]
RV Campground Basics
[*27]
Marks Recommended 10 minute RV Essential Items
[*28]
Deep Cycle Battery Care & Maintenance for RV's and Boats
[*29]
RV Care and Maintenance
[*30]
Money Saving DVD Sets Available

Travel Trailer / 5th Wheel Training DVD Sets[*31]
Class A Training DVD Sets [*32]
Class C Training DVD Sets[*33]
---
14 RV Instant Download E-Book Titles in our Library
The Original Checklists for RVers
[*34]
Winterizing and Storing your RV
[*35]
THE RV BOOK now available as an ebook
[*36]
The Three Primary Systems of an RV
[*37]
Insider's Guide to Buying an RV
[*8]
RV Buyers Survival Guide
[*38]
Trailer Towing, Weights, Hitch Work & Backing
[*39]
A Collection of RV Tips
[*40]
Pop-Up Basics 101
[*41]
Dinghy Towing
[*42]
Deep Cycle Battery Care and Maintenance
[*43]
RV Awning Use and Care
[*44]
RV Safety Features, Tips and Tricks
[*9]
RV Care and Maintenance
[*45]
RV Campground Basics
[*46]
---
A product Mark personally uses and endorses Camping/RV Battery Chargers[*47] BatteryMINDers® are the new generation of SMART, pulse type "computer-on-a-chip" chargers, that safely charge and maintain all size / type / brands of batteries including starter, deep cycle and sealed types including AGM "dry" made by OPTIMA, ODYSSEY, EXIDE, INTERSTATE, et al. They do all of this without ever overcharging, no matter how long they are left on charge – days-weeks-or even months. Dubbed the chargers with "brains," they are the first to fully-automatically reverse the primary cause of early battery failure known as "sulfation". Sulfated batteries once considered beyond recovery can now be brought back to long-term useful condition. Certain models of BatteryMINDers® can more than double the useful life of new batteries.
---
General and Unsubscribe Info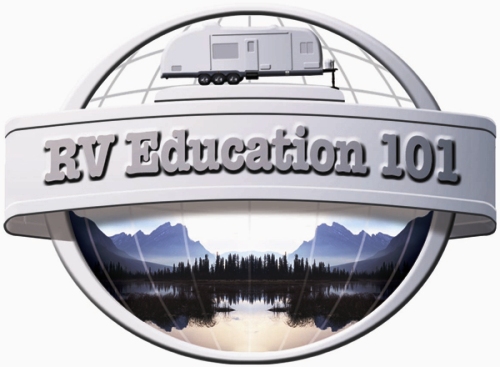 About us:
Our goal with RV University This Week is to provide you with helpful information to make all of your RV experiences more enjoyable. I left my position as an RV Sales and F&I manager in 2000 to start my own company, RV Education 101. We produce educational videos, DVDs and e-books on how to use and maintain your RV. The reason I left my job was due to my concern about the lack of educational and safety awareness material available to the RV consumer, in other words, you. We are a small company. My wife Dawn left her position in RV sales to help start the company and is our Sales and Marketing Director. We currently have a 35-foot Class A motor home. We have two boys, Tyler 13 and Josh 19, both avid RVers and two dogs, Gracie and Buck. Gracie is the good one. If you would like to learn more about us and RV Education 101 feel free to visit http://www.rveducation101.com[*48]
RV University This Week © Copyright 2010 Mark J. Polk, except where indicated otherwise. All rights reserved worldwide. Reprint only with permission from copyright holder(s). All trademarks are property of their respective owners. All contents provided as is. Advertisers are solely responsible for ad content.
To subscribe, please go to: http://rveducation101.com/email/[*49]
To unsubscribe, please go to: http://rveducation101.com/email/unsubscribe.asp[*50]
RV Education 101 Newsletter is an opt-in ezine available by subscription only. We neither use nor endorse the use of spam. Your email address will ONLY be used to distribute this newsletter and will NEVER be sold or given to any other entity!!
Happy Camping,
Mark & Dawn
http://www.rveducation101.com[*51]
RV Education 101
150 Bay Ridge Rd
Harrells, NC 28444-8896
910-484-7615
mark@rveducation101.com
dawn@rveducation101.com
Copyright 2010 by RV Education 101