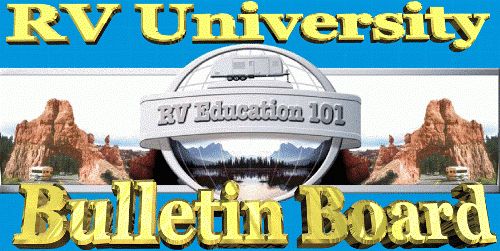 RV University this Week
Your weekly source for interesting
RV articles, tips, tricks, video clips and advice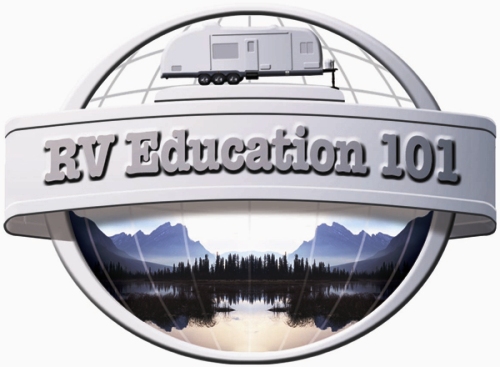 From the Industry Leader in RV Education:
RV Education 101
U of RV Journal #40 - November 09, 2009
---
RVing with Mark Polk on Youtube. Over 27[*1] free RV Video tips
---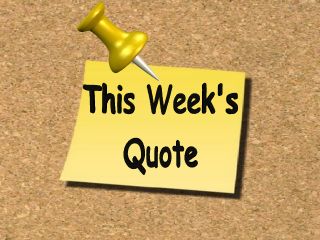 "We wander for distraction, but we travel for fulfillment."
~Hilaire Belloc
---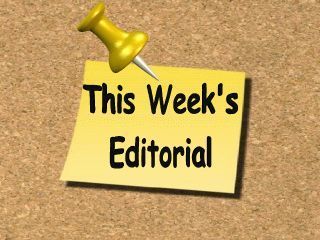 BY MARK

Hi Everybody,
I mentioned a couple of weeks ago that we were going to start producing some videos focusing on products that we use and/or would recommend. One product that I always keep an eye out for is supplemental braking systems for towed vehicles.
I have always been convinced that there has to be a braking system out there that is easy to use, easy to install and doesn't cause any problems for the vehicle being towed. While researching the topic, I stumbled on a product that I think meets all of my criteria. The product is called the TANDEM auxiliary braking system. It works mechanically with a cable attached to the brake pedal of the towed vehicle that proportionally applies the brakes only as needed. It's simple, safe and reliable. I liked what I saw, so I decided to see what was involved with installing one on our tow vehicle. Take a look at how it went.[*2] Next week I'll let you know how it performs on its first road test.
If you plan to do any cold weather camping this year, especially remote type camping, be sure to check out this week's feature where I discuss how you can calculate your propane usage.
Until next week happy camping & safe travels
Mark
---
RV Product Savvy with Mark Polk[*3] Free short videos
---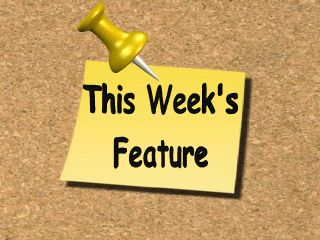 RV Educated? Calculating Propane Usage Did you ever plan an RV trip to a remote area and wonder how long the LP gas in your LP cylinders or LP tank would last? If so there is a way there is a way to roughly calculate propane usage... Read the article[*4]
---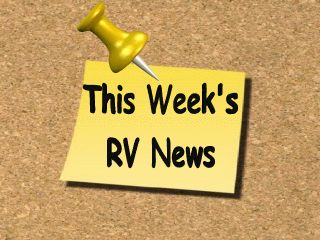 Coachmen Becomes All American Group
Elkhart-based Coachmen Industries has changed its name to All American Group ....
Jayco Inc. ramps up production
Jayco Inc. said Wednesday it will hire 200 workers and boost production at facilities in Twin Falls and Middlebury, Ind., after sales outpaced inventories in the third and fourth quarters of 2009.....
---
Check out this week's poll: "Have you ever weighed your RV?"To participate in the poll, look on the left hand column (here at RV University) towards the top
---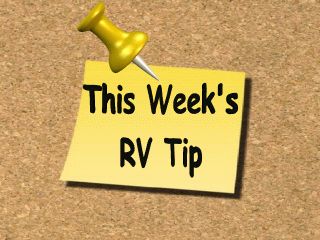 BY Mark Polk
Tip #1 RV safety starts with the Recreation Vehicle Industry Association or RVIA seal. The oval shaped RVIA seal displayed on the exterior of the RV means that the RV manufacturer is in compliance with more than 500 safety requirements regarding electrical, plumbing, heating, and fire and life safety. These safety requirements are established under the American National Standards Institute (ANSI) A119.2 Standard for Recreation Vehicles.
Tip #2 When LP gas is manufactured it is compressed and stored under pressure, in a liquid state. When the pressure is released, the liquid turns back into a vapor. LP gas is odorless, colorless and tasteless. To assist you in detecting a leak an odorant is added to it when it is manufactured. If you are not familiar with the odor of LP gas, the next time you go to a qualified fill station ask the attendant to let you smell it. Most people describe the smell as being similar to rotten eggs, or as having a garlic odor.
---
...with Mark
Q. Hi Mark. I just found your site on the internet. I attempted to research your site on how to properly seal the roof (around vents, etc.). I was not successful. My owner's manual does not cover the topic and other research has resulted in poor information. A dealer wanted $800.00 to do this, but I am retired and on a budget, thus I must do it myself.
Your help would be greatly appreciated. Thanks
Mark Says:
I would recommend using a product called Eternabond. To go to their site, Click here[*5]
It goes on just like tape and once applied it's there for good. You can seal roof seams, around vents, and any other openings in the roof.
---
---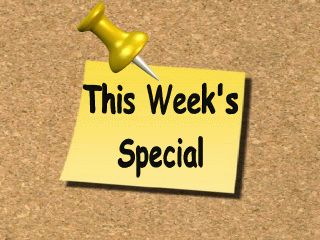 Let RV Education 101 help you save money in 2009
RV Checklists, the Original, is our NUMBER 1 selling e-book! Mark Polk knows first hand that checklists help to simplify our daily lives. Inevitably we forget something if we don't write it down. Especially true with RVs because there are just too many things to remember. You will want to protect you and your investment in a routine and safe manor. In this e-book, Mark, from his extensive RV background, has compiled all the checklists an RVer will ever need, all in one place. Applicable for pop-ups, travel trailers, fifth wheels and motorhomes, to use from the time you purchase your RV until you store it for winter and EVERYTHING IN BETWEEN! It includes checklists for Pre-delivery Inspections, Basic Inventory, Tools & Supplies, Getting There Safely, Campground Set-up, Pre-Trip, Home Security, Dinghy Towing, Essential Items, Nice to Have Items, Traveling with Pets, Awning Operation, Winterizing & De-winterizing your RV, Storing your RV, Battery Testing Chart, Spring Prep, and much more. ..

Length: 90 pages with 40 checklists
sale price: $12.50
Buy Now
---
Camping/RV Battery Chargers BatteryMINDers® are the new generation of SMART, pulse type "computer-on-a-chip" chargers, that safely charge and maintain all size / type / brands of batteries including starter, deep cycle and sealed types including AGM "dry" made by OPTIMA, ODYSSEY, EXIDE, INTERSTATE, et al. They do all of this without ever overcharging, no matter how long they are left on charge – days-weeks-or even months. Dubbed the chargers with "brains," they are the first to fully-automatically reverse the primary cause of early battery failure known as "sulfation". Sulfated batteries once considered beyond recovery can now be brought back to long-term useful condition. Certain models of BatteryMINDers® can more than double the useful life of new batteries.
---

[*6]
16 RV Single DVD Titles in our Library
An Introduction to RV's
[*7]
Drive Your Motorhome Like a Pro
[*8]
RV Awning Use, Care and Accessories
[*9]
RV Safety Features, Tips and Tricks
[*10]
Pop Up 101
[*11]
Travel Trailer 101
[*12]
Class A Motor Home 101
[*13]
Class C Rental / Owner
[*14]
Winterizing & Storing your RV
[*15]
EZ RV Add Ons and Must Have RV Products
[*16]
Trailer Towing, Weights, Hitch Work & Backing
[*17]
Motorhome Towing
[*18]
RV Campground Basics
[*19]
Marks Recommended 10 minute RV Essential Items
[*20]
Deep Cycle Battery Care & Maintenance for RV's and Boats
[*21]
RV Care and Maintenance
Money Saving DVD Sets Available

Travel Trailer / 5th Wheel Training DVD Sets[*22]
Class A Training DVD Sets [*23]
Class C Training DVD Sets[*24]
---
14 RV Instant Download E-Book Titles in our Library
The Original Checklists for RVers
Winterizing and Storing your RV
THE RV BOOK now available as an ebook
The Three Primary Systems of an RV
Insider's Guide to Buying an RV
RV Buyers Survival Guide
Trailer Towing, Weights, Hitch Work & Backing
A Collection of RV Tips
Pop-Up Basics 101
Dinghy Towing
Deep Cycle Battery Care and Maintenance
RV Awning Use and Care
RV Safety Features, Tips and Tricks
RV Care and Maintenance
RV Campground Basics
---
General and Unsubscribe Info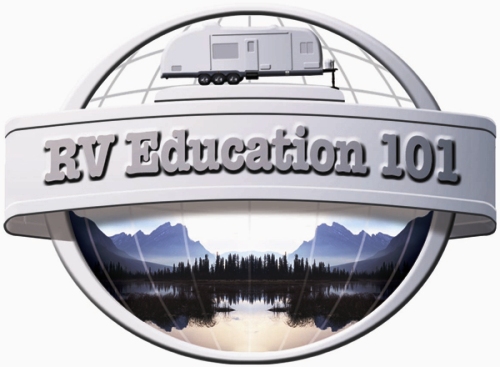 About us:
Our goal with RV University This Week is to provide you with helpful information to make all of your RV experiences more enjoyable. I left my position as an RV Sales and F&I manager in 2000 to start my own company, RV Education 101. We produce educational videos, DVDs and e-books on how to use and maintain your RV. The reason I left my job was due to my concern about the lack of educational and safety awareness material available to the RV consumer, in other words, you. We are a small company. My wife Dawn left her position in RV sales to help start the company and is our Sales and Marketing Director. We currently have a 35-foot Class A motor home. We have two boys, Tyler 12 and Josh 18, both avid RVers and two dogs, Gracie and Buck. Gracie is the good one. If you would like to learn more about us and RV Education 101 feel free to visit http://www.rveducation101.com
RV University This Week © Copyright 2009 Mark J. Polk, except where indicated otherwise. All rights reserved worldwide. Reprint only with permission from copyright holder(s). All trademarks are property of their respective owners. All contents provided as is. Advertisers are solely responsible for ad content.
To contact us with feedback or questions, email to: info@rveducation101.com
To subscribe, please go to: http://rveducation101.com/email/
To unsubscribe, please go to: http://rveducation101.com/email/unsubscribe.asp
RV Education 101 Newsletter is an opt-in ezine available by subscription only. We neither use nor endorse the use of spam. Your email address will ONLY be used to distribute this newsletter and will NEVER be sold or given to any other entity!!
Happy Camping,
Mark & Dawn
="_blank">http://www.rveducation101.com
RV Education 101
150 Bay Ridge Rd
Harrells, NC 28444-8896
910-484-7615
Copyright 2009 by RV Education 101