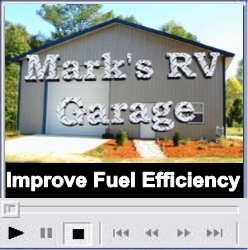 Mark's RV Garage
Some of our RV Video Tips are designed to provide basic RV information for new RVers and some of the future RV Video Tips will cover more advanced topics. If you have any ideas for future topics you can email me at Mark@rveducation101.com[*5]
This RV video tip is: "Improving Fuel Efficiency"
---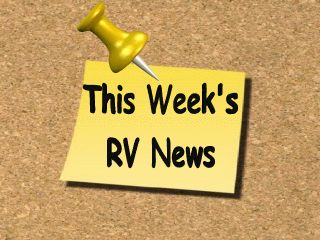 Military widow takes her message on the road-
San Marcos resident Taryn Davis is
gearing up to take a cross-country road trip
in an RV with 5,000 names covering both sides of the RV for a
moving tribute to the soldiers [*6]
who have died in Iraq and Afghanistan....
For those with the cash or stellar credit,
experts say this is the best time in three decades to buy an RV on the cheap-
As might be expected, sales of recreational vehicles have plummeted
in the last year as the recession deepens,
credit dries up and consumers concentrate on saving money..[*7]

---
...with Mark
Q. When we are using our Bounder Diesel for an extended time, a month or so, we always boil the water out of the batteries exposing the plates. Additionally, corrosion occurs where the batteries are tied down, and on the positive and negative sides. Why do you feel both of these conditions exist and what can I do about it.
Mark Says:
This is a fairly common problem. Many RV converter chargers charge the batteries at too high of a rate for what should be a float charge. This results in boiling off the electrolyte in the batteries, especially during extended camping. The corrosion is a direct result of the electrolyte boiling off causing corrosion to build up on and around the batteries and terminals.
There are RV converters on the market that have 3 stage chargers that lower the charge rate when the batteries are fully charged, preventing some, or all of the overcharging.
This may be the problem you are experiencing. As long as this overcharge condition exists you will need to check and top off the water levels in the cells on a regular basis when using the RV, to prevent permanent damage to the batteries. Corrosion can be neutralized with a 50/50 mixture of baking soda and warm water.
---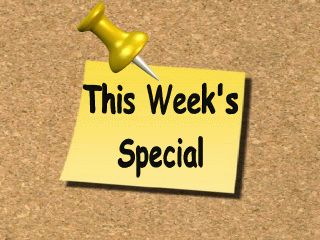 Let RV Education 101 help you save money in 2009
RV Safety Features, Tips and Tricks DVD[*2] Let RV expert Mark Polk walk you through the step-by-step process to understanding the safety features on your RV, and what you can do to enhance your personal safety when using your RV. Learn all about LP gas, water & electrical system safety, RV fire safety, carbon monoxide safety, RV emergency escape plans, RV emergency weather planning and more in this easy to understand video format. Watch as many times as you need to. Save 12% this week only- sale price: $21.95

RV 6PACK DVD Set[*3] RV Education 101 just made it easier for you to learn about YOUR RV! We took 6 of our individual DVD titles and put them together into a full set for you which is equal to over 5 hours of one on one instruction. You SAVE a significant amount of money with the set discount.On sale for $95.93


[*8]
---
General and Unsubscribe Info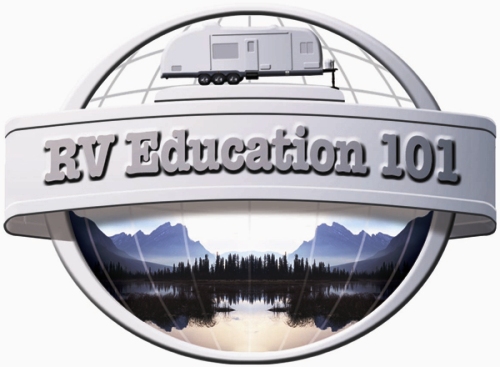 About us:
Our goal with RV University This Week is to provide you with helpful information to make all of your RV experiences more enjoyable. I left my position as an RV Sales and F&I manager in 2000 to start my own company, RV Education 101. We produce educational videos, DVDs and e-books on how to use and maintain your RV. The reason I left my job was due to my concern about the lack of educational and safety awareness material available to the RV consumer, in other words, you. We are a small company. My wife Dawn left her position in RV sales to help start the company and is our Sales and Marketing Director. We currently have a 35-foot Class A motor home. We have two boys, Tyler 12 and Josh 18, both avid RVers and two dogs, Gracie and Buck. Gracie is the good one. If you would like to learn more about us and RV Education 101 feel free to visit our website[*9] > www.rveducation101.com
RV University This Week © Copyright 2009
Mark J. Polk, except where indicated otherwise. All rights reserved worldwide. Reprint only with permission from copyright holder(s). All trademarks are property of their respective owners. All contents provided as is. Advertisers are solely responsible for ad content.
To contact us with feedback or questions, email to: info@rveducation101.com
To subscribe, please go to: http://rveducation101.com/email/[*11]
To unsubscribe, please go to: http://rveducation101.com/email/unsubscribe.asp[*12]
RV Education 101 Newsletter is an opt-in ezine available by subscription only. We neither use nor endorse the use of spam. Your email address will ONLY be used to distribute this newsletter and will NEVER be sold or given to any other entity!!
Happy Camping,
Mark & Dawn
RV Education 101
3969 Stedman Cedar Creek Road
Fayetteville, NC 28312
910-484-7615
Copyright 2009 by RV Education 101