FREE RV Newsletter
Privacy is important to us; therefore, we will not sell, rent, or give your name or information to anyone. At any point, you can select the link at the bottom of every email to unsubscribe:

---
Learn How to Use your RV and How your RV Works:
Get Your RV orientation training online Now
University Navigator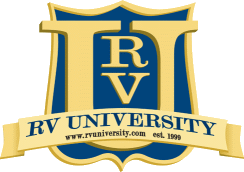 ---
---
"Mark's RV Garage" Internet TV Series by RV Education 101 wins the 2011 Telly Award!

BEFORE: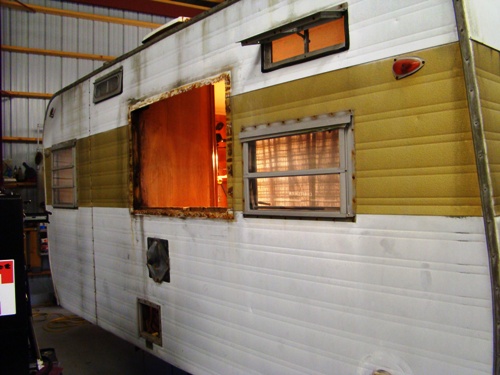 AFTER: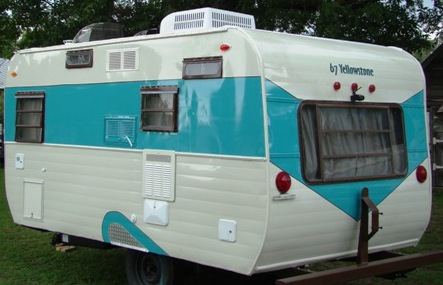 ---
Explorer RV Insurance:
Your RV insurance can and should fit your RV. To get a free RV insurance quote with absolutely no obligation from Explorer RV Insurance Agency, Inc. call 1-888-774-6778.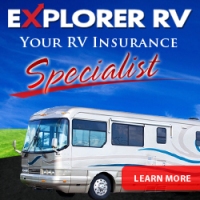 Tired of dead batteries?
Stop the problem for good with the charger, maintainer & conditioner that Mark uses on all his batteries:
The Battery Minder
Need a sway control hitch? Learn More about the Equal-i-zer® The Original Equal-i-zer Sway control hitch has been enjoyed by thousands of trailer owners for over 50 years. Learn more about the Equal-i-zer hitch, and find which hitch will work best for you

---

---
Caution – Why Truck Tow Ratings don't Add Up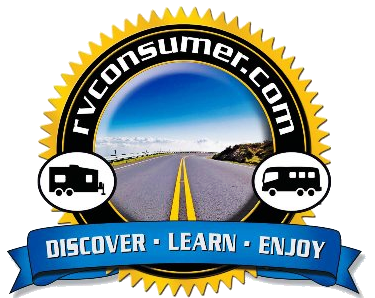 ---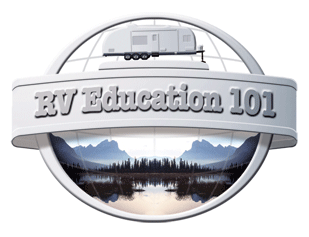 ---


Become a fan
RV Buying Preference Worksheet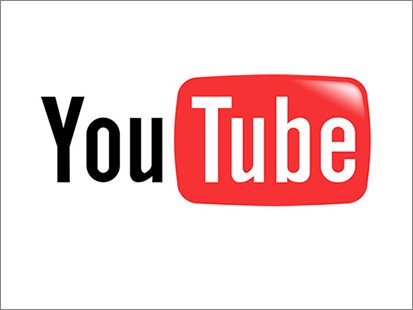 "RV Buzz" by
RV Education 101
RV Buzz is our mascot here at RV Education 101. When you see RV Buzz pay close attention, he offers some great hints, tips and helpful explanations: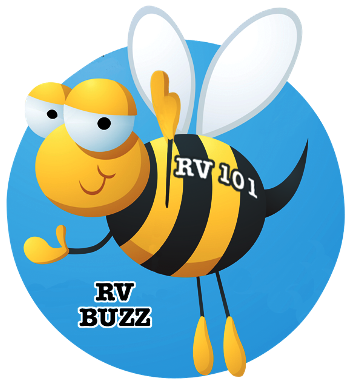 Curriculum


Opening the door to your RV Education
Contact Info
RV Education 101
150 Bay Ridge Rd
Harrells, NC 28444
Phone (910) 484-7615
Fax (910) 484-8276
E-mail: Mark Polk
E-mail: Dawn Polk

Blogs
---
RV Education 101®, the premier provider of educational videos, books and RV information for the RVing public, was founded over a decade ago by Mark Polk, who started in the RV industry as a teenaged apprentice technician. "I really enjoyed working around RVs and performing basic service on customers' units", Polk explained. "You could say I was bit by the RV bug early on." RV Education 101 quickly established themselves as THE go to resource for RVers. With hundreds of thousands of training and informational DVDs and books sold, along with his many TV appearances as the RV Savvy Guy, Mark Polk is recognized as THE authority for everything RV.
Copyright
We welcome you to LINK to this blog or any post within this blog. UNALTERED CLICKABLE links must be used in addition to giving FULL credit to Mark Polk and RV Education 101 with a SPECIFIC CLICKABLE link to the ORIGINAL content. Other unauthorized duplication and/or use of this material without the express written consent of Mark Polk is strictly prohibited.