RV University This Week 8/10/2009
Thursday, August 06 2009 @ 04:35 pm UTC
Contributed by: RVED101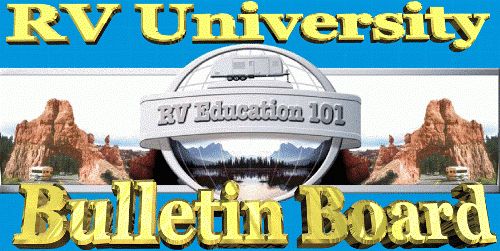 RV University this Week
Your weekly source for interesting
RV articles, tips, tricks, video clips and advice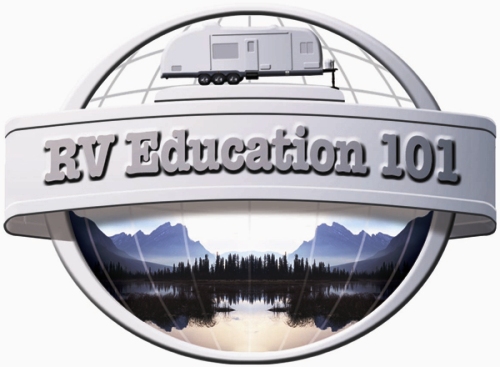 From the Industry Leader in RV Education:
RV Education 101
U of RV Journal #28- August 10, 2009
---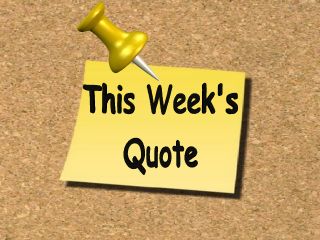 "You don't understand anything until you learn it more than one way. ~ Marvin Minsky
---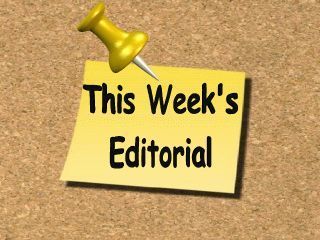 BY MARK

Hi Everybody,
In last week's poll we asked "Have you ever experienced rude behavior from other RVers at a campground?" 70% of the responses were Yes and 30% were No. I mentioned in last week's editorial that our neighbors at the campground we were just at played their music at a very high level, and I did think it was rude of them.
But, often times when we experience this type of behavior I think it is because some campers are new or inexperienced and don't understand there are some unwritten rules for campground etiquette that most campers follow, and hope their neighbors will too. On the other hand sometimes people are just rude. I found out a long time ago that it's best to let campground management personnel handle any complaints you may have. If you try to handle it yourself it will probably make the situation worse than it was before.
For the most part, other campers are some of the nicest people you will ever meet, but often times there is a bad apple in the barrel. Just remember the great thing about RVing is; if you don't like where you are or who your neighbor is you can pack things up and leave. Boy, I'm glad I like our neighbors at our stick built house!
Until next week happy camping & safe travels
Mark
---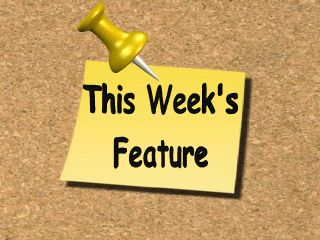 Keep your Generator Going & Going & Going Preventive Maintenance is maintenance the owner can perform on your RV before a problem exists. These checks are designed to prevent or identify potential problems that could lead to mechanical breakdown, malfunction or failure of a component or system on your RV. Preventive Maintenance consists of cleaning, inspecting, lubricating, adjusting and servicing your RV...... Read the article
---
Would you like to appear on HGTV's RV 2010? The producers of the show are looking for RVers that would like to be on camera with the show's host and looking at the new models that are available for 2010. If you will be in the Hershey, PA area between September 16th and 20th (you only need to be available for 1 of those days to film) please e-mail me Dawn@rveducation101.com
---
Check out this week's poll: "Have you ever taken a golf cart with you when you RV?", "Have you ever rented a golf cart if it was offered at a campground?" and "Do you prefer a golf cart over a bicycle at a campground?" To participate in the poll, look on the left hand column (here at RV University) towards the top
---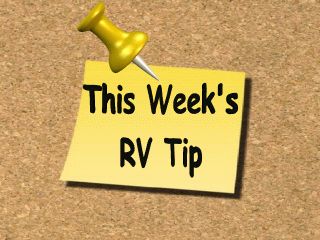 BY Mark Polk
Tip #1 Have you ever owned a vehicle and neglected to have the tires rotated and one day you suddenly notice that the front tires are wore out but the rear tires look fine? I'm sure that this has happened to most of us until we learned the valuable and expensive lesson of not rotating our tires. If one tire shows signs of wear faster than another tire it may be a signal that something other than normal tire wear is happening and you should have it checked. But if it's just normal tire wear you can even out the wear and extend the life of your tires by having the tires rotated on a regular basis. Talk to your tire dealer about proper tire rotation intervals.
Tip #2 Speeding and rapid acceleration reduces fuel economy anywhere from 5 to 33% depending on your individual driving habits.
---
...with Mark
Q. 1. Mark, we have just recently found your website and it has been an awesome help. What I have not been able to find anywhere is: what size 5th wheel my truck can handle without hurting the truck, how big, and what I should look for in a fifth wheel? We used to pull a camper years ago, when our children were younger. Now they're in their 40's and our grand children are going off to college. We think that now we would love to get back into go camping again. We have been to many dealers in this area, they don't seem to be all on the same page about this. Understand that they are trying to sell campers.
I have a 2003 Sliverado, 2WD, long bed with a 5.3L V8 and factory towing package. The rear axle ratio is 3.73 and it has a 4-speed automatic transmission.
I bought the truck new...it has 72000 on it now. According to the owners manual the max trailer weight is 7900 lbs., GCWR is 13000 lb. and GVWR is 6200 lbs.
Depending what RV dealer I go one says my truck won't handle a 20 foot 5th wheel and the other says it can handle a 30 foot 5th wheel. Thank you for any and all information ...
Mark Says:
Here are some things to consider:
1) When the truck was brand new the manufacturer stated it had a max tow rating of 7,900 pounds. With age and mileage this rating can potentially decrease.
2) An easy way to look at tow ratings is to find a fifth wheel that has a Gross Vehicle Weight Rating (GVWR) equal to or less than your trucks tow rating. The dry weight of a trailer is the actual weight of it sitting on the dealers lot. The GVWR is the maximum weight the trailer can weigh when it is fully loaded for travel. There is normally a significant difference between these weights. For example, the dry weight of a trailer might be 5,500 pounds and the GVWR may be 7,500 pounds. By keeping the GVWR of the trailer you purchase at or below your vehicle's tow capacity you have a built in margin of safety. Keep in mind this is a very basic method for matching a trailer to a truck. Dry weights and GVWR for the trailer can be found on the inside of one of the cabinet or wardrobe doors in the RV. Sometimes it is in brochures too.
3) A very important consideration is the Gross Combined Weight Rating (GCWR). The GCWR is the maximum amount that the fully load truck and the fully loaded trailer can weigh when combined. You mentioned that your truck's GCWR is 13,000 pounds. Now you need to see how much the truck actually weighs (curb weight) and then add any weight that would be in the truck (passengers, cargo) when it's loaded. Once you have the trucks loaded weight add the trailers weight when it is fully loaded with cargo and personal belongings. Add the two together and it cannot exceed 13,000 pounds. The only way to really know this is to go to a set of scales and have them weighed, but you can get the truck and trailer weights and roughly calculate where you would be on the GCWR.
4) Another factor with a fifth wheel is the pin or hitch weight. The hitch weight is usually between 18 to 25% of the fifth wheels weight. The hitch weight cannot exceed the rear axle weight rating (RAWR) of your truck.
These are just a few considerations. My towing e-book has more in depth information on these topics..
*************
Q. 2.
After searching the web, I read your article regarding RV's and tow vehicles. I am planning to purchase a boat 27-28 ft. The dry weight (boat and trailer) is 6-7k, wet weight fuel & water is approx 10k.
You mentioned in the article that you can reference RV weights that different types of tow vehicles are capable of towing. Is there a similar reference for boats? If so, where can I go to research the type of tow vehicle? Thanks for your help,...
Mark Says:
This is a link to the 2008 Boat Towing Guide. It offers some great information. Just scroll down on the page and you can click on any of the chapters in the guide you want to read.
You can also go to
Trailer Life
and click on the towing guide for the year of vehicle you want to research. These towing guides will list all vehicles and their tow ratings. Pay particular attention to any footnotes, like rear axle ratio etc., when determining the tow rating of a vehicle ******
A concerned RVer wrote
After reading your tire article last week,
I discovered that my tire issue is worse than I thought. It isn't just the tires but the tire stems as well. According to this article: (read the part in yellow near the bottom of the page)
WARNING: DEFECTIVE MADE-IN-CHINA TIRE VALVE STEMS RECALLED
It seems about SIX MILLION defective Chinese made valve stems are being recalled! Some of your readers are probably riding on defective tires or valve stems or both! The tire stem failed on my riding garden tractor and I researched it on the internet. I'm beginning to think everything I own is defective and made in China.
At least the Goodyear dealer replaced the valve stems along with the recalled Milestar tires on my travel trailer.
Mark's reply
I will post the following again from last week: The National Highway Traffic Safety Administration, NHTSA, maintains a comprehensive database of recalls. If you want to check for a recall go to this link and search for the recall...
---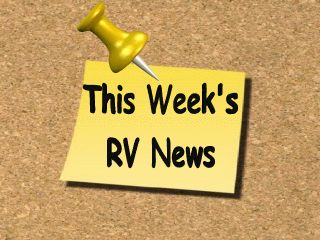 An RV looks better every vacation
I love vacations. Who doesn't?.....
About 400 workers restart production at Monaco RV plant
Production has resumed at Monaco RV, eight months after the plant was idled, a spokesman said Thursday.....
---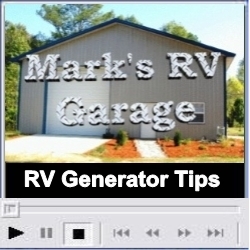 Mark's RV Garage
Some of our RV Video Tips are designed to provide basic RV information for new RVers and some of the future RV Video Tips will cover more advanced topics. If you have any ideas for future topics you can email me at Mark@rveducation101.com
This RV video tip is: "RV Generator Tips "
---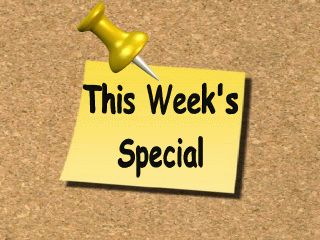 Let RV Education 101 help you save money in 2009
Rambling By RV Through Alaska and Yukon Territory Book Rambling By RV Through Alaska and Yukon Territory is not your "typical" Travel Log on driving to Alaska and Yukon Territory. Instead you will travel along with Nyla and her husband Lorrin as we hit the highway north. Between these covers, you will find: Adventures, Hints, Stories, History, Recipes, Sketches, Prose and a few Laughs as you read about their adventures. You just might fall in love with traveling the bumpy highways of this Great Land. For everyone who has ever gone to Alaska, wants to go, or just enjoys armchair traveling. This book is for you!
The author, Nyla Walsh has worked on cruise ships in Alaska and around the World. As a tour director she has also guided guests throughout Alaska and Yukon Territory, sharing with them this unique destination. She has traveled via motorhome with her husband throughout this Great Land. Nyla has rolled her 20 years of experience into a treasure trove of knowledge about where to go, what to do and how to prepare for travel in the remote lands of the Last Frontier..
sale price: $15.95

---
Camping/RV Battery Chargers BatteryMINDers® are the new generation of SMART, pulse type "computer-on-a-chip" chargers, that safely charge and maintain all size / type / brands of batteries including starter, deep cycle and sealed types including AGM "dry" made by OPTIMA, ODYSSEY, EXIDE, INTERSTATE, et al. They do all of this without ever overcharging, no matter how long they are left on charge – days-weeks-or even months. Dubbed the chargers with "brains," they are the first to fully-automatically reverse the primary cause of early battery failure known as "sulfation". Sulfated batteries once considered beyond recovery can now be brought back to long-term useful condition. Certain models of BatteryMINDers® can more than double the useful life of new batteries.
---
General and Unsubscribe Info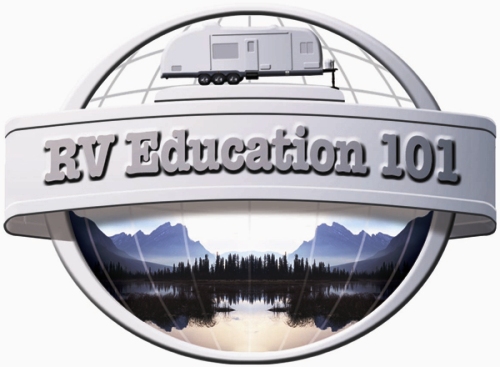 About us:
Our goal with RV University This Week is to provide you with helpful information to make all of your RV experiences more enjoyable. I left my position as an RV Sales and F&I manager in 2000 to start my own company, RV Education 101. We produce educational videos, DVDs and e-books on how to use and maintain your RV. The reason I left my job was due to my concern about the lack of educational and safety awareness material available to the RV consumer, in other words, you. We are a small company. My wife Dawn left her position in RV sales to help start the company and is our Sales and Marketing Director. We currently have a 35-foot Class A motor home. We have two boys, Tyler 12 and Josh 18, both avid RVers and two dogs, Gracie and Buck. Gracie is the good one. If you would like to learn more about us and RV Education 101 feel free to visit http://www.rveducation101.com
RV University This Week © Copyright 2009 Mark J. Polk, except where indicated otherwise. All rights reserved worldwide. Reprint only with permission from copyright holder(s). All trademarks are property of their respective owners. All contents provided as is. Advertisers are solely responsible for ad content.
To contact us with feedback or questions, email to: info@rveducation101.com
To subscribe, please go to: http://rveducation101.com/email/
To unsubscribe, please go to: http://rveducation101.com/email/unsubscribe.asp
RV Education 101 Newsletter is an opt-in ezine available by subscription only. We neither use nor endorse the use of spam. Your email address will ONLY be used to distribute this newsletter and will NEVER be sold or given to any other entity!!
Happy Camping,
Mark & Dawn
RV Education 101
3969 Stedman Cedar Creek Road
Fayetteville, NC 28312
910-484-7615
Copyright 2009 by RV Education 101